MiniX NEO Z83-4 Fanless mini PC Review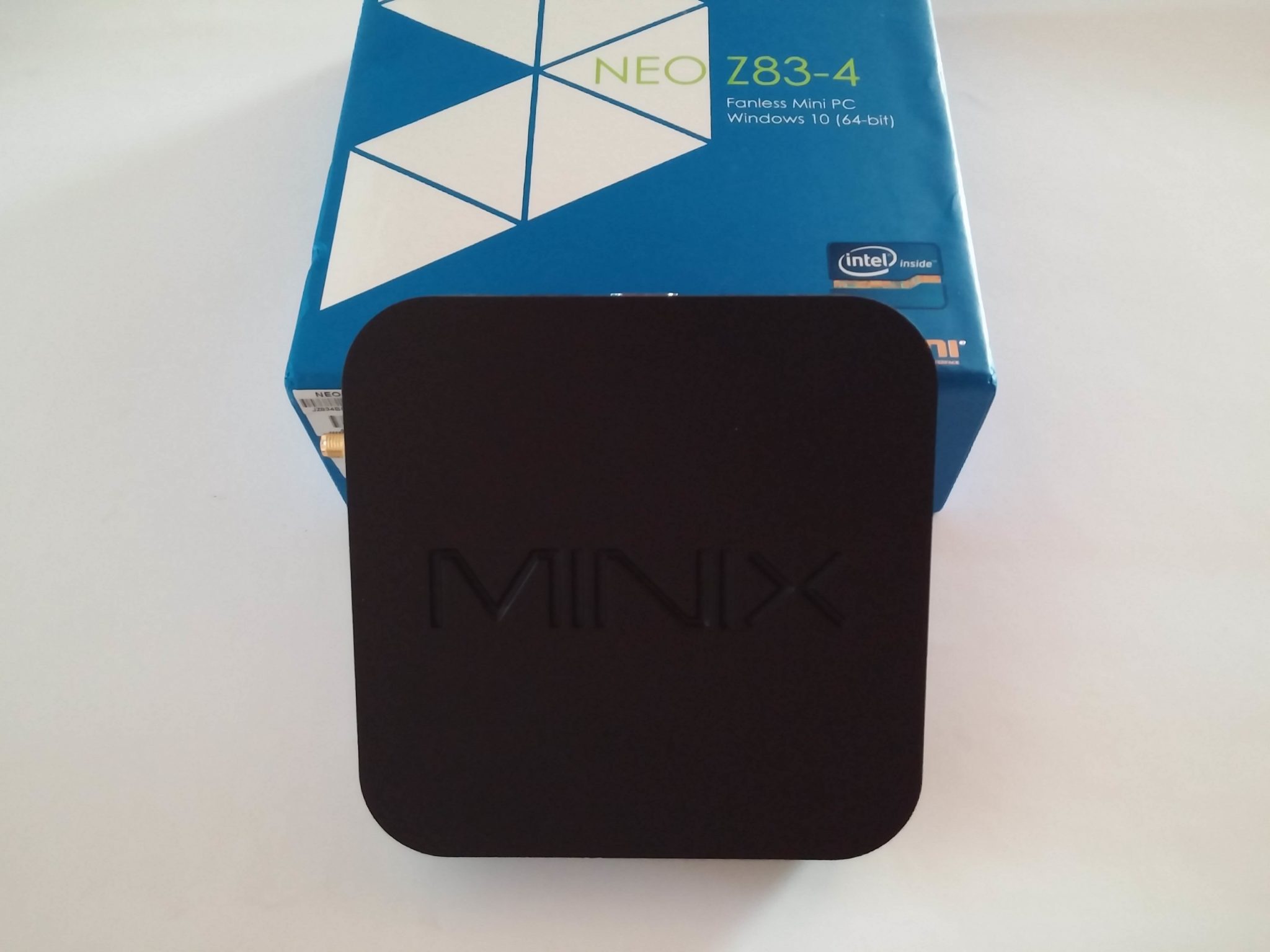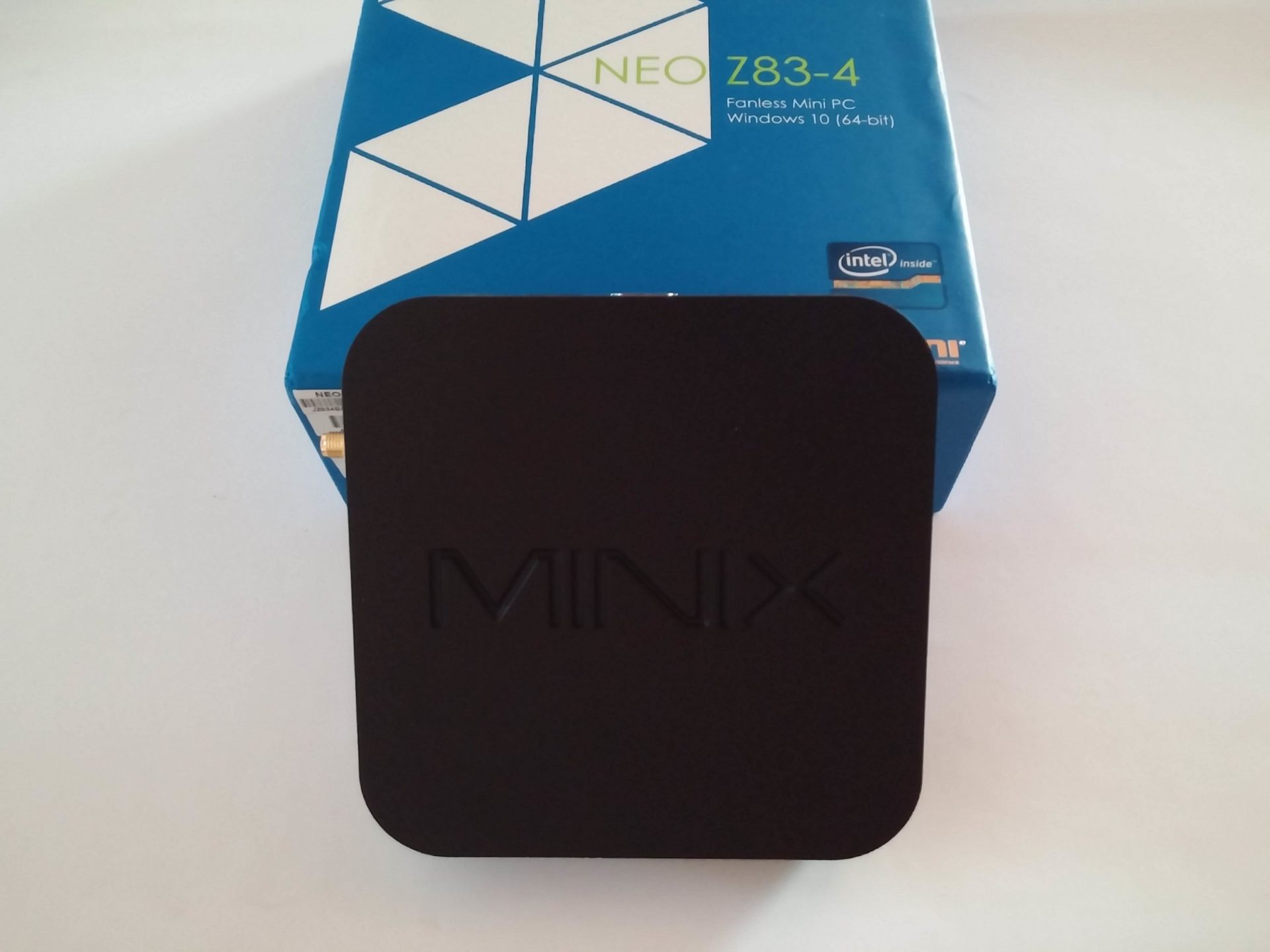 Shortly before MiniX has introduced new Windows 10 mini PC called MiniX NEO Z83-4 which has actually a very powerful hardware like Intel x5-Z8300 quad core CPU and 4 GB of RAM. So if you need information about build quality, hardware, and other information like software and best price then we suggest you to stay here and read our review.
Unboxing
Complete accessories including mini pc are packed in blue box. So except the device you will receive HDMI cable, power adapter, and short user manual. Below you can see how this exactly looks.

Design and build
More or less all media players including mini PC devices looks the same with minimum difference. MiniX NEO Z83-4 comes in black color where the case has rounded edges. We have noticed that it's a little heavier than average but nothing special. On two sides it has all available and required ports like USB, HDMI, ethernet, AC. So it has four USB ports while one USB port is USB 3.0, then it has microSD card slot, and so on and so on. Overall it has really nice and premium design which will liked by everyone.
Performance and benchmark testing
As we said earlier MiniX NEO Z83-4 Fanless has strong hardware, and from what we can see you will able to do anything same like on normal everyday computer. Because they took care everything related to hardware, so it is based on 64 bit quad core CPU Intel X5-Z8300 with Intel HD Graphics. But this is not all because it has impressive 4 GB of RAM which is indeed really rare for media players. For storage space it has the 32 GB, but of course if this is not enough for you then you can upgrade with microSD card. During use we did not encountered any problems in Windows 10 so we can say that they done a great job. Also we did several benchmark so below you can see test scores which are actually impressive.
Software
NEO Z83-4 comes with pre installed 64 bit Windows 10 operating system. In reality we did not see any difference between every day PC and mini PC. Everything is the same including working environment. You can normally install any Windows program, of course you can go to the Internet, watch movies, or something else like playing games. Ultimately Windows 10 on this mini PC are the same with same possibilities. But most important they are working flawless.
Connectivity
The first thing we noticed that NEO Z83-4 Fanless has removable Wi-Fi antenna which is actually a great feature. Because if you need more Wi-Fi range for connectivity then you can normally connect other outdoor Wi-Fi antenna. Besides that Wi-Fi antenna from package offers good quality and great range for connectivity. It supports 802.11ac Dual Band Wi-Fi (2.4GHz/5.0GHz). Also it supports Bluetooth 4.2 which is actually great for wireless keyboard and mouse. But if you like more wired connection then there is one RJ-45 Gigabit Ethernet. Overall it offers all possible connectivity features, MiniX done a great job again.
Price info
If you have decided to buy NEO Z83-4 then you can do that at this online shop with affordable price which is now $169.99.
Conclusion
So far we have tested many different media players including mini PC, but we must admit that the MiniX NEO Z83-4 Fanless is one of the best if not the best devices at this moment. Also it is cheap because the price is now around $160. It has powerful hardware with impressive 4GB RAM, it offers four USB ports, removable Wi-Fi antenna, and many many other things. We give an A + for everything.