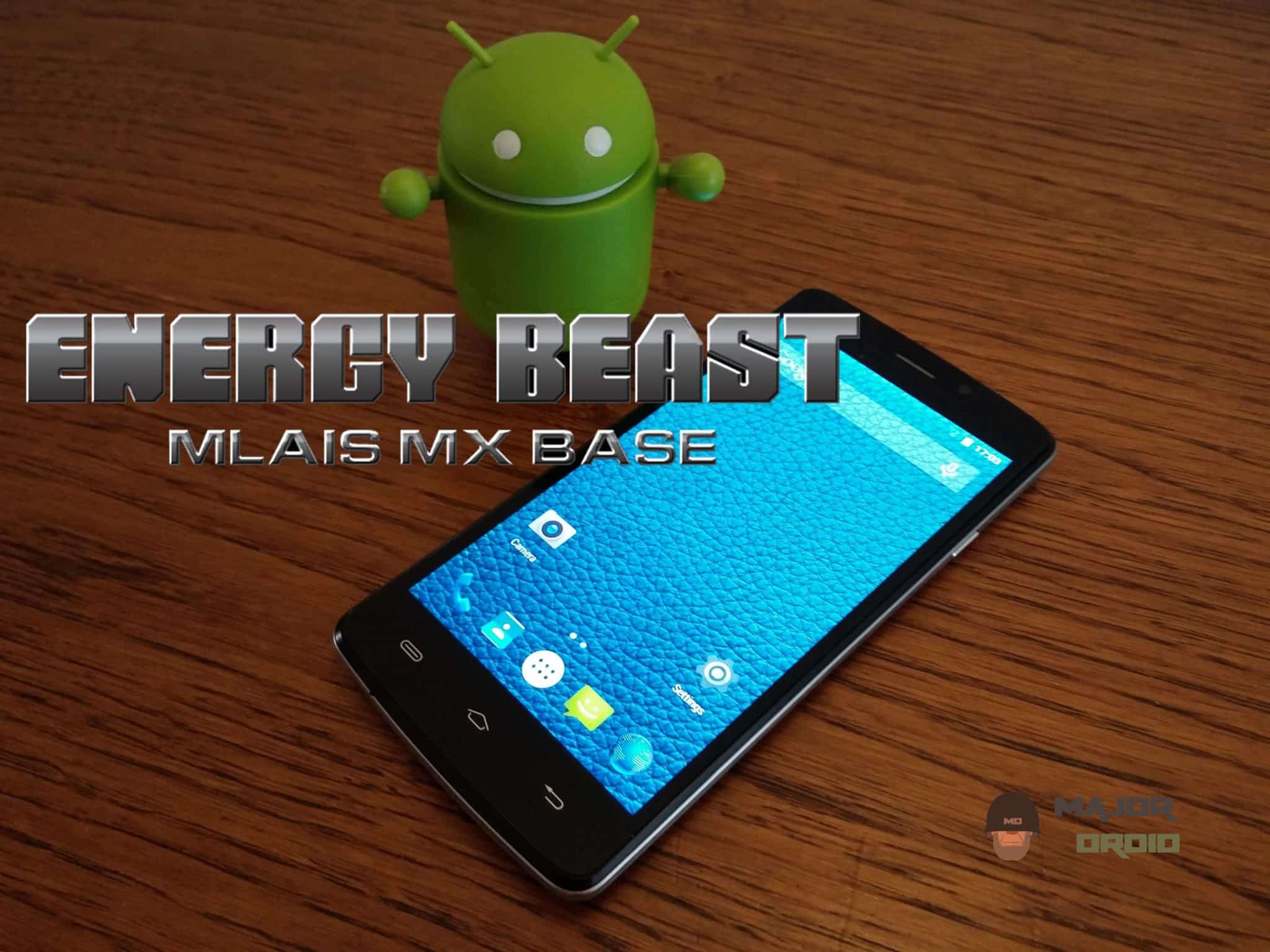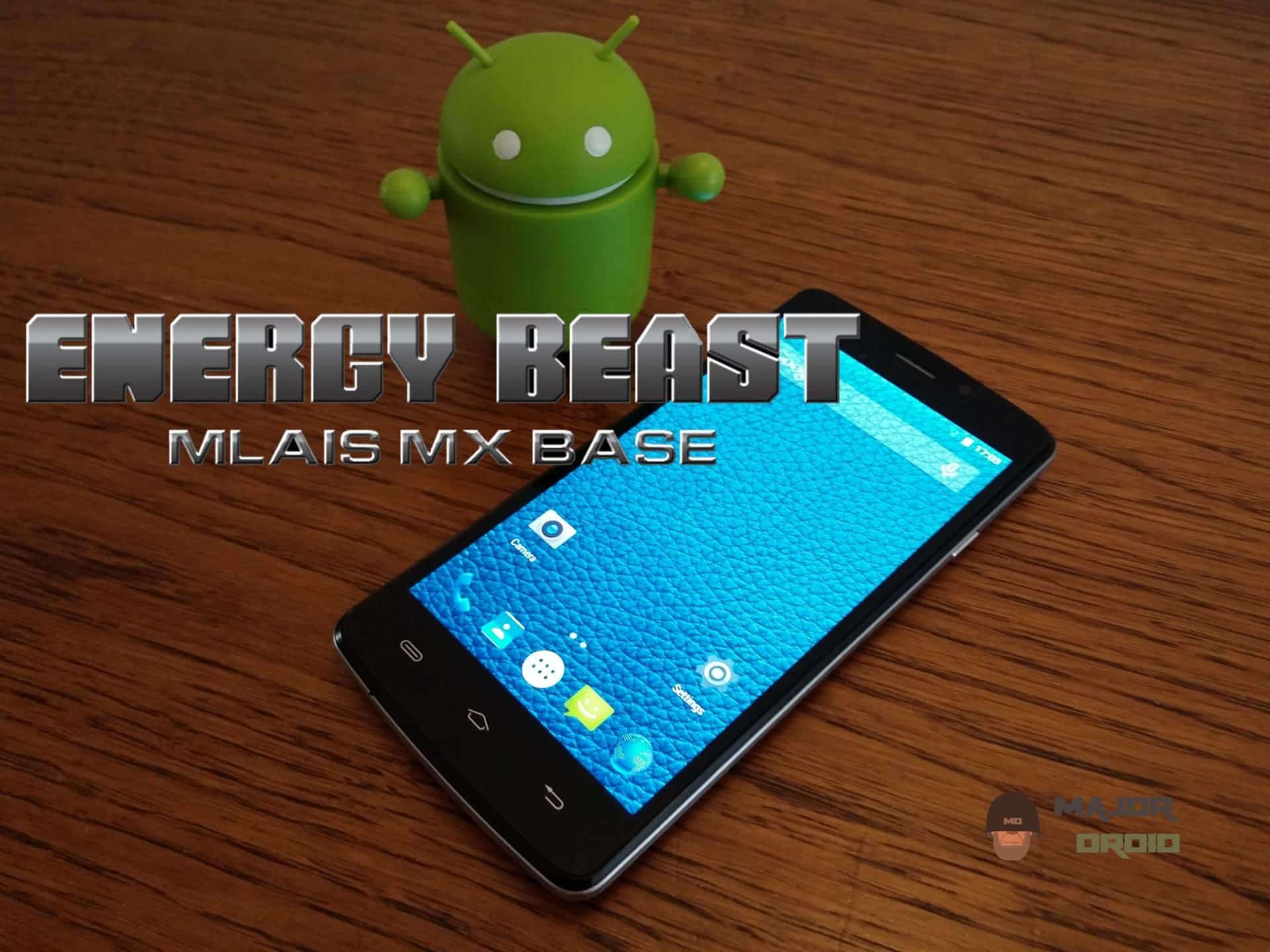 Mlais is fast growing company and because of that we have seen many new devices on the market. The latest model is the Mlais MX Base. So you are asking me why this smartphone is different from others. So for the start the price is around $130, so it is really cheap device but at the same time it has many useful features and the most important it has high-capacity battery which have capacity of 4300mAh.
Design and build quality
Talking about design and build quality, I can say that is very similar to the previous models of these Chinese company. So talking about build quality the case of the Mlais MX Base is made of plastic where the front side is completely black while the edges and shiny silver and the back side or the back cover is dark blue. Overall I am very satisfied with build quality and you have really nice feeling while you are holding it in the hands. About design in my personal opinion it looks beautiful and it has classic look which is still very popular.
Mlais MX Base Display
Mlais MX Base has 5 inch HD screen which is perfect combination because in my personal opinion 5 inch screens with HD resolution is great combination. Because it gives you full sharpness. So the screen has full sharpness. But it has also pleasant display with pure natural colors and great viewing angles. So I am overall satisfied with screen quality.
Performance and benchmark testing
For this device in the Mlais company they did not have primary objective to put high-end hardware in it. Because they have decided to produce cheap dual-sim smartphone with medium strong hardware and high-capacity battery so I think they have done a great job about that. So it is based on quad core CPU MTK6735 with speed 1.3 GHz. It has also 2 GB of RAM and 16 GB memory for storage where the graphics chip is Mali-T760. Even it does not have high-end hardware it has still really good hardware which will be enough strong for every purpose and because of that I was very curious to try all including games. I can just say that everything worked like a charm including gaming so you don't need to worry. Because you will be able to do anything you want and below you can also see benchmark test scores which are impressive for this kind of device.
Benchmarks test results
Antutu Benchmark v5.7: 28014
Geekbench 3: 619/1819
Vellamo: 1426/937/2610
Software
It is nothing new like also for the Mlais MX Base because almost every other devices comes with newest operating system Android 5.1 Lollipop. First time when I have connected to my Wi-Fi network the message arrived that there is are available update. Which fix some bugs and of course I have updated the MX Base to the newest version and after that I started to use it. During use I did not find the single problem so I can freely say that operating system is really optimised and fast.
Connectivity and GPS
This smartphone has all advanced features like support for 4G LTE network, support for 3G network, Bluetooth version 4, GPS navigation and something new called infrared remote control function. All features and functions works perfectly normal but I think many potential customers will be most interesting in this new function called infrared remote control.
The phone Mlais MX Base comes with pre-installed application called ZaZaRemote. This application is required to use infrared remote control function. When for the first time I have entered this application you will need to choose which device you want to control like television, satellite receiver or even air-conditioned. After that you need to put your smartphone very close to the device.
And you need to choose which model is this device and start to scan to found exactly the right frequencies for connection. After you find the right connection then you can start to use your phone as remote control or to be precise you can use it like every other remote control so you can turn on or off you can volume up or down etc… but it is very cool.
Camera Quality
I must admit that I'm really pleasantly surprised with photo quality because the photos are great. Photos are sharp and natural so you will be very satisfied as I am and below of course you can see photo samples made by the MX Base. Otherwise it has 8MP Sony 219 camera.
Photo Samples
Battery life
The most important feature of this smartphone is definitely high-capacity battery which in this case has capacity of 4300mAh. For now during use I can say that this capacity is real and with heavy use it can last approximately 2 full days which is really great for budget smartphone.
Conclusion
Okay as conclusion I can say if you are looking for budget or cheap smartphone then you definitely need to see the Mlais MX Base because it has medium strong hardware with many useful features functions like 4G LTE network or even infrared remote control and there is also really good primary Sony camera and huge capacity battery. For more information please visit the official website.