OnePlus One vs. Nexus 6: The Clash of Two Flagship Killers
In the world of smartphones, it's always a tough decision when choosing between two high-end devices with impressive specifications and features. In this article, we will be comparing the OnePlus One and Motorola Nexus 6. They are two flagship smartphones released in 2014 that gained significant attention for their top-notch specs and competitive pricing. So let's see what will OnePlus One vs. Nexus 6 comparation give to us.
A Brief Overview of Both Devices
The OnePlus One was the first smartphone by the Chinese company OnePlus, which aimed to create a device that would offer high-quality hardware and performance at an affordable price point. With the tagline "Flagship Killer," the OnePlus One managed to attract a lot of attention and quickly gained a dedicated following.
On the other hand, the Motorola Nexus 6 was Google's sixth-generation flagship smartphone under its Nexus line. As successors of Nexus 5, the Nexus 6 boasted powerful specifications and featured Android Lollipop, the latest version of the Android operating system at the time of its release. With an attractive design and premium build quality, the Nexus 6 also had the advantage of receiving timely updates directly from Google.
OnePlus One vs. Nexus 6: Comparing Specifications and Hardware
Display
One of the most noticeable differences between the OnePlus One and the Nexus 6 is their display size. The OnePlus One features a 5.5-inch 1080p IPS LCD display. While the Nexus 6 comes with a much larger 5.96-inch 1440p AMOLED display. While both screens are sharp and vibrant, the higher resolution on the Nexus 6 gives it an edge in terms of display quality.
Performance and Memory
Both the OnePlus One and Nexus 6 are powered by a Qualcomm Snapdragon 801 processor, which provides excellent performance for everyday tasks and gaming. In terms of RAM, the OnePlus One comes with 3GB LPDDR3 RAM. On the other hand, the Nexus 6 features 3GB of LPDDR4 RAM. The slightly faster memory type in the Nexus 6 gives it an edge in multitasking and overall performance.
Storage
The OnePlus One is available in two storage variants: 16GB and 64GB without expandable storage options. On the other hand, the Nexus 6 comes in 32GB and 64GB versions, also without support for microSD cards. Both devices offer ample storage space for most users. However, the higher base storage on the Nexus 6 is an advantage for those who need more space right out of the box.
Battery Life
Both smartphones house non-removable batteries, with the OnePlus One sporting a 3,100mAh battery and the Nexus 6 featuring a slightly larger 3,220mAh battery. While both devices should last through a day of moderate usage, the larger battery capacity in the Nexus 6 gives it a slight advantage in terms of battery life.
Camera Quality
The OnePlus One is equipped with a 13MP rear camera featuring a Sony Exmor sensor and a dual LED flash. It also has a 5MP front-facing camera for selfies and video calling. The Nexus 6, sports a 13MP rear camera with optical image stabilization (OIS) and a dual-tone LED flash. It also have a 2MP front-facing camera.
In terms of overall camera quality, both devices offer impressive image capture capabilities. However, the addition of OIS in the Nexus 6 helps it take better low-light photos and produce more stable videos.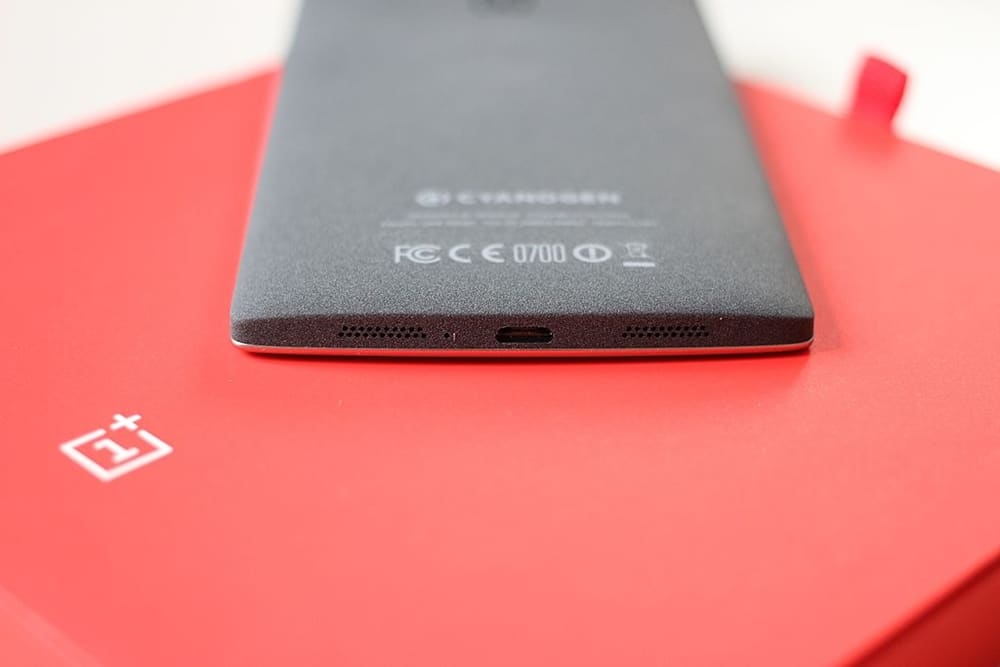 Software Experience
One major difference between the OnePlus One and Nexus 6 is their software experience. The OnePlus One runs on CyanogenMod, a custom version of Android that offers various additional features and customization options compared to stock Android. This provides users with greater control over their device's appearance and functionality.
The Nexus 6, being a Google-branded smartphone, runs on pure stock Android. This means that it receives timely updates directly from Google, ensuring that users always have access to the latest features and security patches. While this may be seen as an advantage, some users may prefer the additional customization options provided by CyanogenMod on the OnePlus One.
OnePlus One vs. Nexus 6: Price and Final Verdict
When comparing the price of these two smartphones, the OnePlus One has the edge with its lower price point. The 16GB variant of the OnePlus One was launched at $299, while the 32GB Nexus 6 debuted at $649.
Ultimately, choosing between the OnePlus One and Nexus 6 comes down to personal preference. If you value a larger display, slightly better performance, and timely software updates, the Nexus 6 might be the better choice for you. However, if you're looking for a more affordable option with an equally impressive set of specifications, the OnePlus One should not be overlooked.