OPPO Unveils Next Generation Hybrid Zoom Technology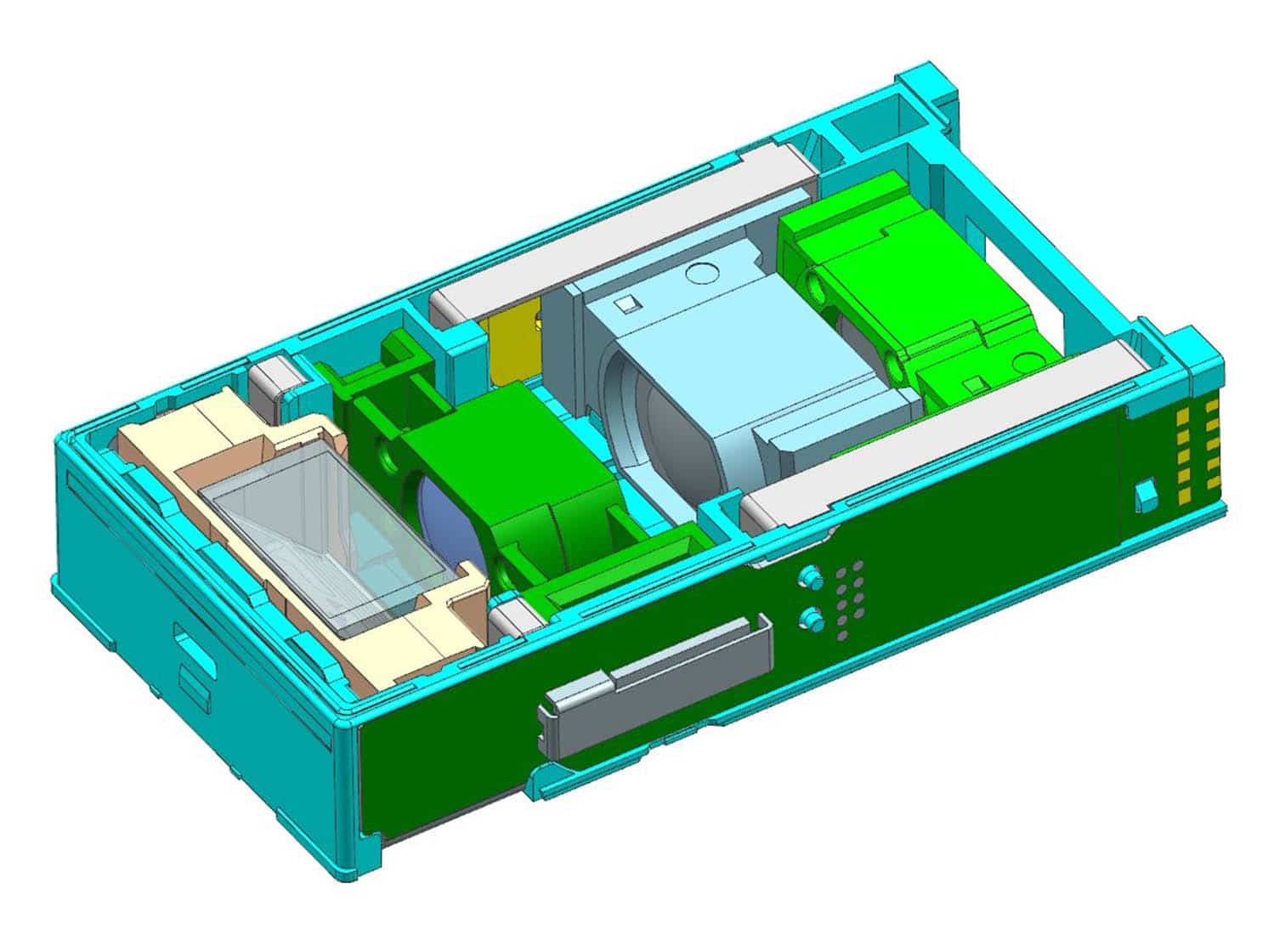 Today, leading smart device company OPPO released its next generation hybrid zoom technology. This technology will deliver a sharp, lossless image experience across all focal lengths and allow consumers to experience "what you see is what you get" photography.
Powered by a revolutionary stacked periscopic zoom lens structure along with a large sensor and enhanced imaging algorithms, this technology completely improves both the medium focal length lens performance and the shooting experience. The new hybrid zoom module enjoys excellent performance and ensures technical reliability and high image resolution while optimizing space in preparation for future commercial technology use.
Precision structure imaging is more stable and sharper for images both near and far
OPPO has included a groundbreaking three groups of periscopic zoom lenses for a 7-lens total combination that delivers superior optical performance and image resolution. The lens groups work together to adjust the focus. Relying on the flexible movement of two of the groups, the technology achieves optical zoom at equivalent focal lengths of 85mm and 135mm. Using f/3.3 and f/4.4 apertures, the groups fully utilize the optical capabilities of the lenses. The large sensor incorporates Fusion, a multi-focal length image fusion technology, multi-camera field-of-view alignment technology, and super-resolution algorithms to deliver a focal length coverage of 85mm to 280mm.
Starting with the hardware, OPPO's image engineering team rebuilt the imaging module structure and designed a more versatile medium-focal length imaging system. The system includes a custom-designed 16-bit high-precision driver IC and corresponding auto-focus and optical stabilization modules. The driver IC, which precisely controls the movement of two lens groups, was newly developed based on the need for a step-zoom on longer distances. As a result, the driver IC significantly enhances zoom precision, delivering stable and sharper images.
The latest hybrid zoom system utilizes a 16:11 wide and large imaging sensor with a maximum output of about 32 million pixels. With support for 4-in-1 pixel binning technology, the system enables full HD at both near and far distances and provides greater expansion potential for the development of wide-format and wide-angle imaging technology.
Throughout the entire R&D process, OPPO always focused on the target of commercial standards, continuously calibrating and performing validation testing for driver IC customization, lens material optimization, and component size control. Through these processes, OPPO has managed to solve key challenge in the industry of continuous optical zoom image reliability.
Focal length optimization empowers image creation and brings extreme details
With this latest generation of hybrid zoom technology, OPPO focused on improving the shooting experience and image quality at the medium focal lengths of 85mm and 135mm based on deep insight into users' photography experiences. Even with complexities and changes in lighting, this technology empowers users to generate real and accurate images that capture the fleeting moments of their lives.
The 85mm and 135mm focal lengths, frequently used in daily life, cater to the needs of users shooting a wide range of scenes in daily life. The optimized 85mm focal length does an excellent job of controlling image noise and sharpening the edges of objects enabling true color reproduction and more vivid images even in lowlight. The 135mm focal length delivers enhanced image purity and intricately depicted details creating an enriched sense of space and depth. This empowers users' imagination in their photo composition creations. By displaying scenery in extreme detail, excellent medium-focal length performance brings sharpness and flexibility to the optical zoom experience.
A zoom upgrade drives the evolution of camera phone photography
As a tool for observing and recording the world, camera phone photography has seen many cutting-edge innovations in recent years. Hybrid zoom technology has been an important innovation. In the era of high-magnification zoom, hybrid zoom is systematically improving the camera phone experience with regards to imaging algorithms, zoom motors, and lens groups. By enhancing zoom performance and the performance at different focal lengths, hybrid zoom makes camera phone photography simpler, more intuitive, and easier to use. Freed from the constraints of structural design and device form factor, hybrid zoom is driving the evolution of camera phone photography.
Beginning with the inheritance and evolution of 5x hybrid zoom, OPPO's next generation hybrid zoom technology, which has applied for dozens of patents around the world, builds on the company's strength in the area of images. OPPO will continue to push the limits of smartphone camera technology, creating a better photography experience for consumers that is centered around cutting-edge technology and user value. OPPO is defining the future of mobile photography through its ground-breaking innovations and commitment to creating the ultimate user experiences in the new era of intelligent connectivity.