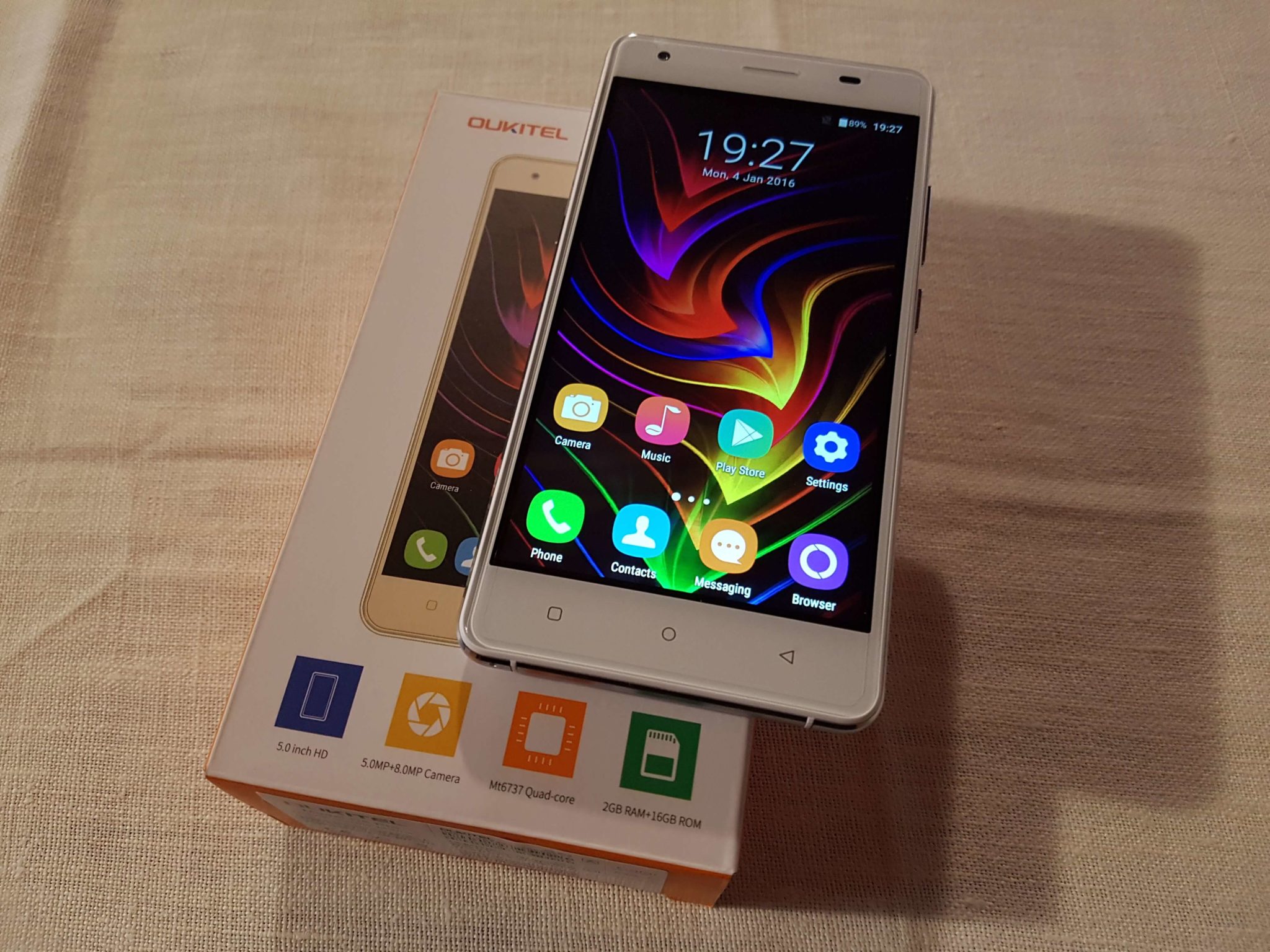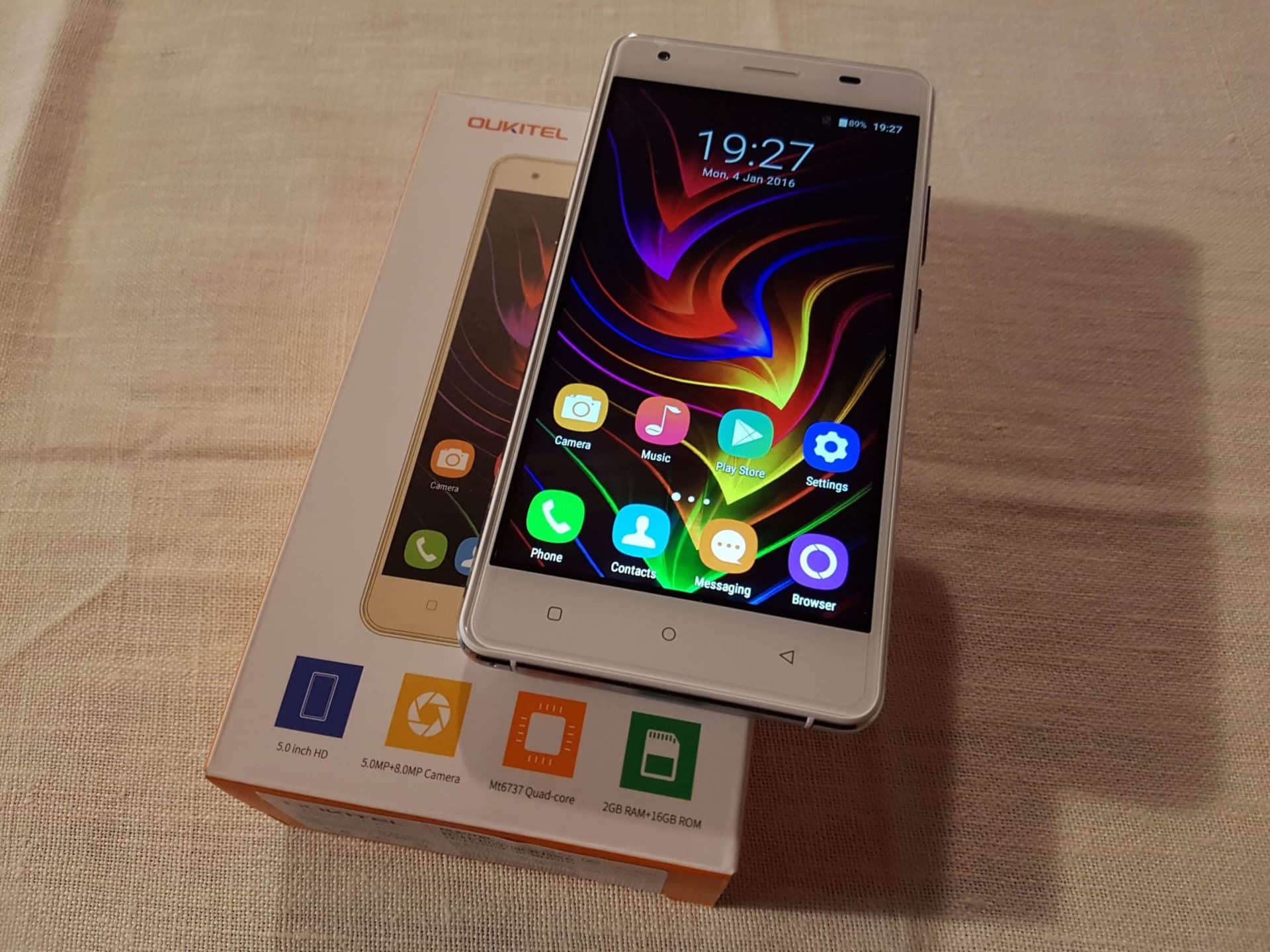 This Chinese company wanted to produce really cheap smartphone which will be at the same time high quality when we talk about the build quality. Therefore we believe they have succeeded because they introduced Oukitel C5 Pro which besides very low price offers features like Anti-smash screen and metal frame. In this review article we will provide you information like design, build quality, playing games, and other interesting information. So we suggest you stay sure and find out more about C5 Pro.
Price info
At this moment here you can buy it here cheapest for only $76!
Build quality & Display
As we said earlier they wanted to produce dual-sim smartphone which is actually really cheap with price under $100, but the main problem is that mostly smartphones under $100 are low quality. So this was the biggest challenge for Oukitel. And from what we can see they have succeeded, because Oukitel C5 Pro in the reality is reality dual-sim phone with great build quality.
Besides that the screen is tough or in other words the screen is resistant up to 9H hardness, and more than 800MPa stress value. But when we talk about case then we can say that the case is made from high quality plastic where the frame is made from metal including all buttons. So overall they done a great job because at this moment the price is only 80 bucks!
Screen size is 5 inch with HD resolution which is actually really nice for the disc screen size. Sharpness is enough, and from every angle you can normally see the screen. Touch works precisely, but it is recommended to remove screen protector because with screen protector touch is a less precise. Also when we talk about design then we must admit that these phone looks gorgeous, especially the backside with really cool texture.
Performance and benchmark testing
It is obviously that you cannot expect powerful hardware from $80 phone, but still in this price range it offers very good hardware. So it is based on quad core CPU Mediatek MT6737, and when we talk about memory it has 2GB of RAM including 16 GB of storage space. Of course you can upgrade your memory up to 32 GB if you need more space.
As you can see it has medium strong hardware which still offers good performance. Because we did not have any problems during use, for example we have played several different games which have worked without any lags. Also we watched some movies and they have also played smooth. Below you can see benchmark scores from Antutu and GeekBench.

Benchmarks test results
Connectivity and GPS
From what we can see it has all standard features when we talk about connectivity. Oukitel C5 Pro has also working GPS but when you for first time start GPS you will need to connect your phone to Wi-Fi or mobile connection. After that it can work alone without Wi-Fi or data connection. Wi-Fi and Bluetooth have stable connection with good range for connectivity. But what us surprise us mostly is having 4G LTE support in this price range.
Camera Quality
In reality we did not have big expectations because 99% of all smartphones under $100 have medium quality camera. So the same situation is also with C5 Pro. Although it has five megapixel camera, photos are sometimes a little blurry. But again as we said earlier this is quite normal for this price range. Also below you can see photos taken by this smartphone.
Photo Test Samples
Battery life
According to the company the battery should have 2000mAh capacity, and battery is removable. According to our tests, the battery capacity is around 1633mAh which is still okay. Also you will receive 5V 1A charger, or in other words it does not support fast charging. But this is still okay because you will not need to wait too much to get fully charge phone.
44% to 100% = 2000mAh
56% = 915mAh
1% = 16,33mAh
100% = 1633mAh
Conclusion and price info
Oukitel C5 Pro is a really nice and good quality dual-sim smartphone. We are actually very surprised because at this moment this phone costs only $80. So for this price it offers much more than some other smartphones which costs at least $40 or $50 more.
So if you want to buy it then you can do that at these online shop.
If you are looking for cheap and good quality smartphone, then definitely you should consider this one because it offers high build quality like Anti-smash screen. But at the same time it has medium strong hardware like 2GB RAM and support for 4G LTE network.