Oukitel K6000 Plus Review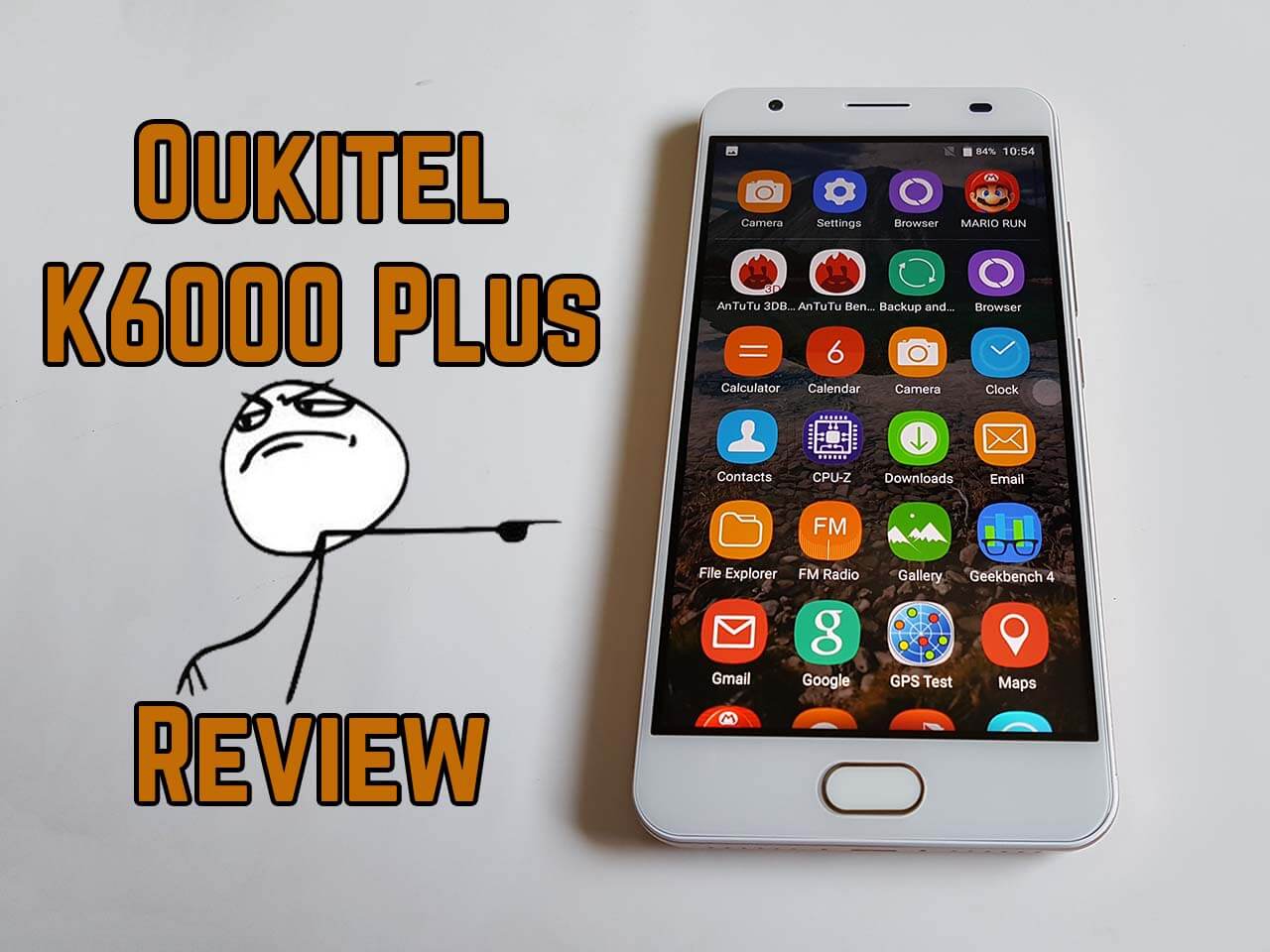 Here we have another great phablet from Chinese smartphone company Oukitel. Actually this time we have prepared for you Oukitel K6000 Plus which in these review we have tested in every way, and you can learn anything you need to know about this dual-sim smartphone.
But what is most interesting that main features of these device are high-capacity battery which actually has 6080mAh capacity, also it has powerful hardware like 4GB RAM + 64GB ROM, and last but not less important the price is very low (around $180) or in other words it is very affordable at this online shop.
Build quality & Display
We had a chance to test almost every device from this company, and always we have been pleasantly surprised with build quality and design. But especially with build quality, so the same situation is also with Oukitel K6000 Plus. Because these phone is completely made of metal, or in other words the case is completely made from aluminium alloy.
From other information we can tell you that they have used AUO glass to match the screen edge and aluminium alloy back cover. So these combination is perfect, and because of that it looks beautiful and gives you premium feeling. It is not too big to hold it in one hand, and at the same time it is not too heavy. Also all buttons are made from metal, and they fit into the design.
When we speak about display, K6000 Plus has 5.5 inch screen with full HD resolution. The screen is made in LTPS technology, and it offers 5 point multitouch with Asahi glass. We have been using the phone for several days now outside and inside house, and we can tell you that the screen is perfect from every angle because it offers high sharpness and natural colors. But at the same time it has very good display combination, because full HD resolution is great choice for 5.5 inch screen. Overall they done a great job.
Performance and benchmark testing
Earlier we have told you that the Oukitel K6000 Plus has a powerful hardware, and this was a true because actually it is based on octa core CPU Mediatek MT6750T with maximum speed 1.5 GHz including strong GPU Mali-T860. It has 4 GB of RAM including 64 GB ROM where approximately user have 52GB free space. Of course you can additionally extend your internal storage using the microSD card up 256GB.
For these price which is actually around $180 this smartphone offers more than good hardware. Which in practice proved to be very good for every purpose including gaming. We have tried everything I like watching movies including 4K, 2K videos, listening to the music, playing games, and other usual everyday stuff. As conclusion we can tell you that everything worked without any problems and lags.
Also we have tested the phone with several different benchmark apps like Antutu, and below you can see scores.
Benchmarks test results
Playing games
We have tried several diferent games, but we have also played Mortal Kombat 3 because we love retro games. We hope you like it also 🙂 . Also dont forget Super Mario 🙂 .
Watching 4K videos
4K and other videos like 2K, FullHD are working really great without any lags. So you can enjoy watching movies and series.
GPS
Some smartphones still today have GPS problems, and we have been surprised to see this because we thought that the these problem is over and fixed. But we have been wrong, and because of that we still today test the GPS on smartphones. In the situation Oukitel K6000 Plus comes with completely working GPS with precision of 3 m. And it does not need data or Wi-Fi connection.
Camera Quality
According to the company it has 16 megapixel rear camera while the front facing camera is 8 megapixel. Actually we don't have information what type of camera sensor it has, so because of that we can't tell you. The rear camera has f2.0 aperture with very fast focus, actually it is 0.1s focus.
And in reality it really focuses the photo very quickly. Besides that we have tested the camera in several different locations on very sunny day, and also when was cloudy. Overall we are very satisfied because it seems that they have improved the camera, and because of that photos are much more better than of previous models. Also below you can see photos taken by K6000 Plus.
Photo Test Samples
Battery life
In our opinion this is definitely the most important feature of these smartphone. Because actually it has 6080mAh high-capacity battery made by SCUD. Where it supports quick charging and you will receive 12V/2A quick charger.
From 0% to 100% it needs approximately 1 hour and 40 minutes to get fully charged phone, in other words you don't need to wait too much. This is definitely great feature for high-capacity smartphones.
Also it is very interesting that sometimes you need to go out and your phone is discharged, and you don't have time to charge it. So you don't need to worry because if you charge your K6000 Plus only for 5 minutes you will get approximately 2 hours of talk time which is actually great a lifesaver.
During testing we have received these results, so for example you can watch 10 hours of videos, or for example you can have 46 hours of talking time, and 365 hours of standby time. Overall these battery is really a durable beast.
Ditto we have tested the battery capacity to see does it have for real is capacity. And you can see that it has about 5800mAh! In any case excellent battery!
56% to 100% = 1064mAh
44% = 1064mAh
1% = 24.1mAh
100% = 2.4 x 2418 = 5803mAh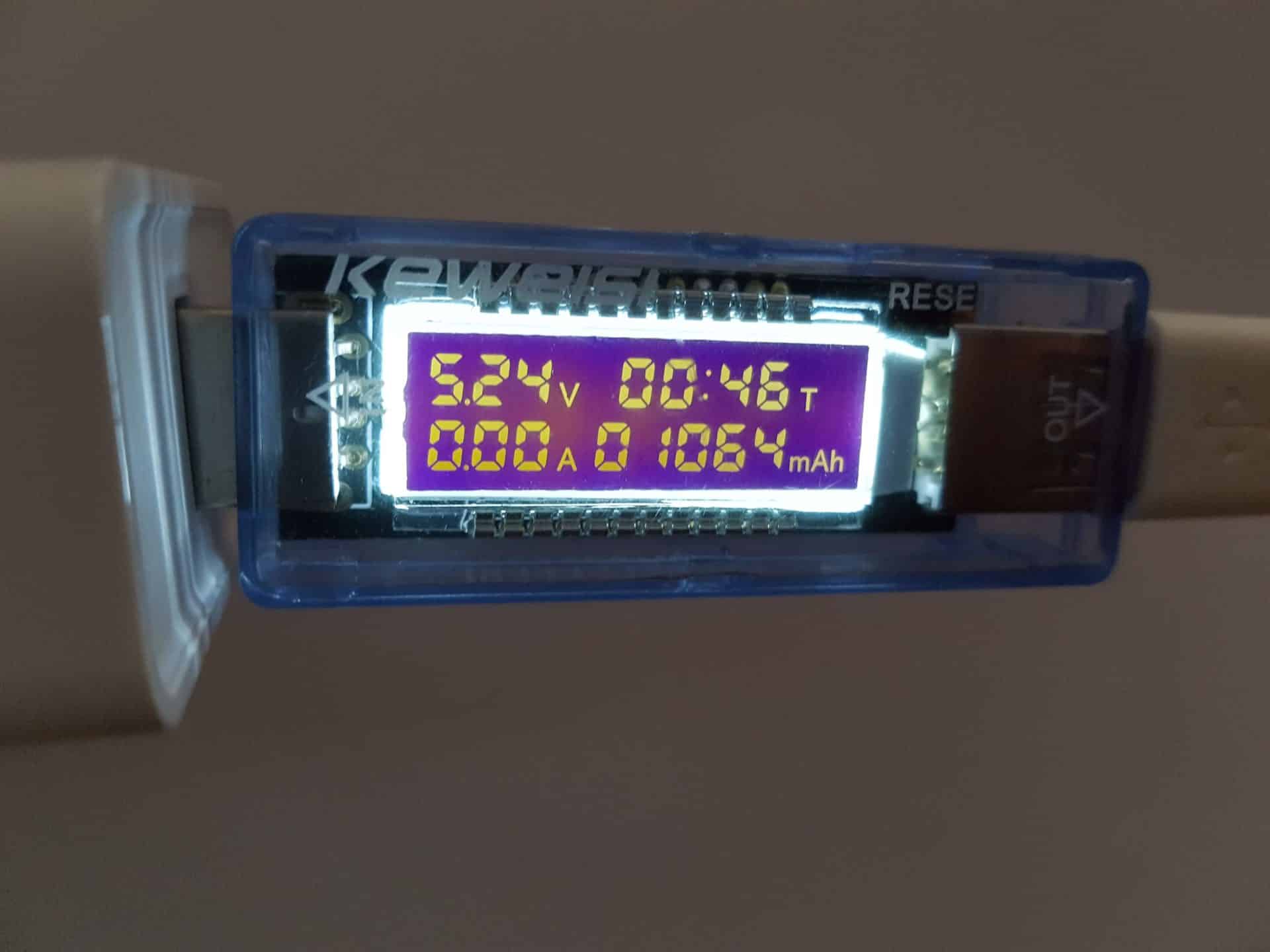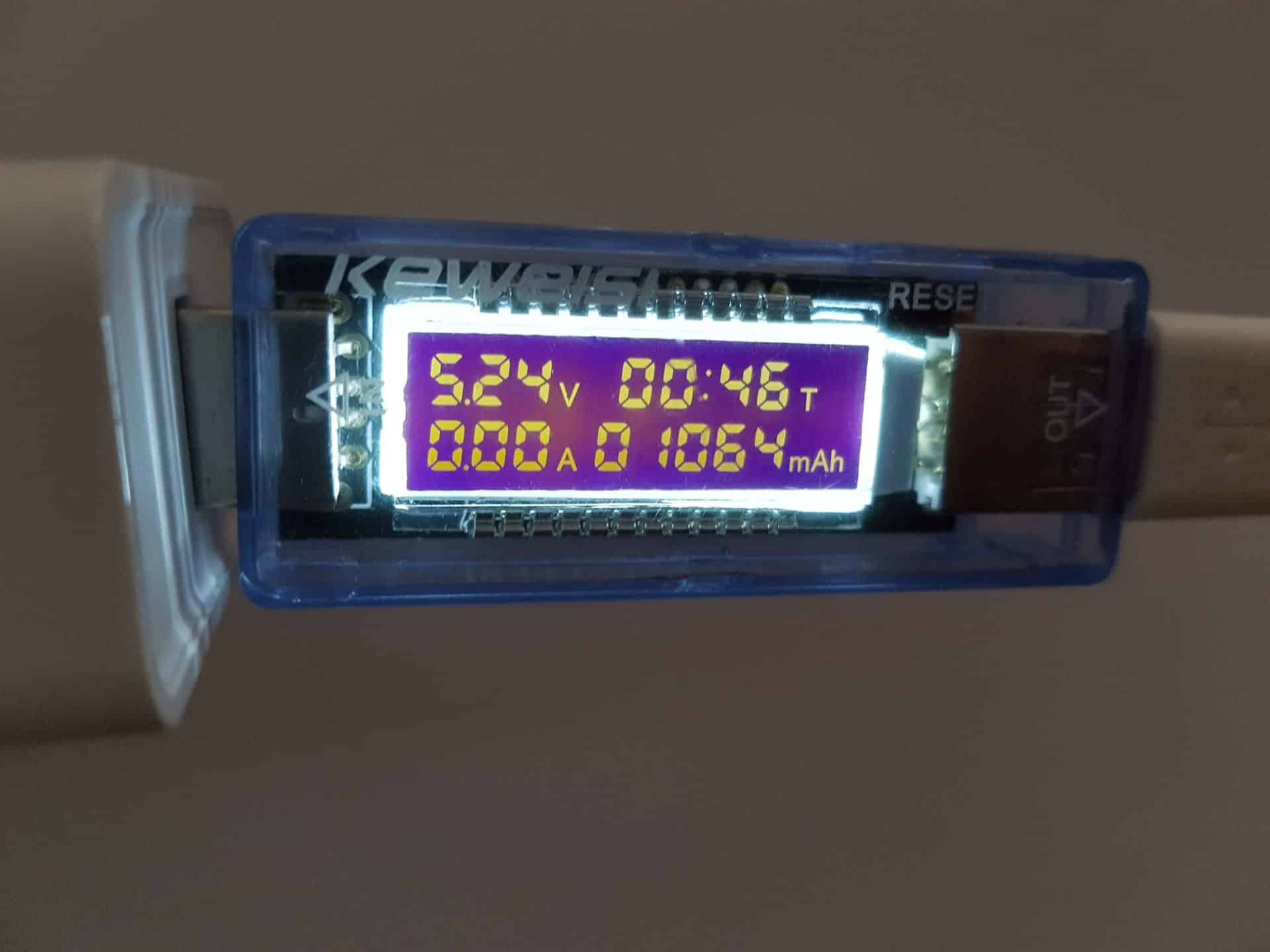 Conclusion and price info
Overall Oukitel K6000 Plus is great choice if you are looking for smartphone with low price. Because actually the price is now around $180, and we believe that this smartphone is affordable for almost everyone.
If you are interested you can now buy it at these online shop.
But don't forget that as main features it has huge capacity battery with quick charging, metal case, 4GB of RAM with 64GB ROM. Very good camera, fully working GPS, and much much more.
Also if you have any question or you need to say something please comment.