REDMI 10X SERIES DEBUTS IN MAINLAND CHINA
Today, global technology leader Xiaomi officially announced the Redmi 10X for Mainland China – the first phone in the new Redmi X series. Standing at the forefront of the industry, Redmi 10X is the first smartphone to ship with the MediaTek Dimensity 820 SoC while also supporting dual 5G standby, achieving top-of-the-line performance with an AnTuTu score of over 410,000. The series also offers a Samsung AMOLED display and 30x digital zoom camera.
Leading performance with MediaTek Dimensity 820
Powered by a MediaTek Dimensity 820 processor, Redmi 10X series is currently the highest performing mid-to-high-end smartphone on the market. Thanks to its flagship-level four-core architecture (4X ARM Cortex-A76 cores and 4X ARM Cortex A55 cores), MediaTek 820 provides a blazing clock speed of up to 2.6Hz, enabling Redmi 10X to achieve an AnTuTu score of over 410,000, ranking first in its price range.
To ensure stable and uninterrupted performance during prolonged gaming sessions, Redmi 10X series is kept cool with a liquid cooling system that surrounds a suspended heat pipe, and multi-layered graphite to disperse the heat.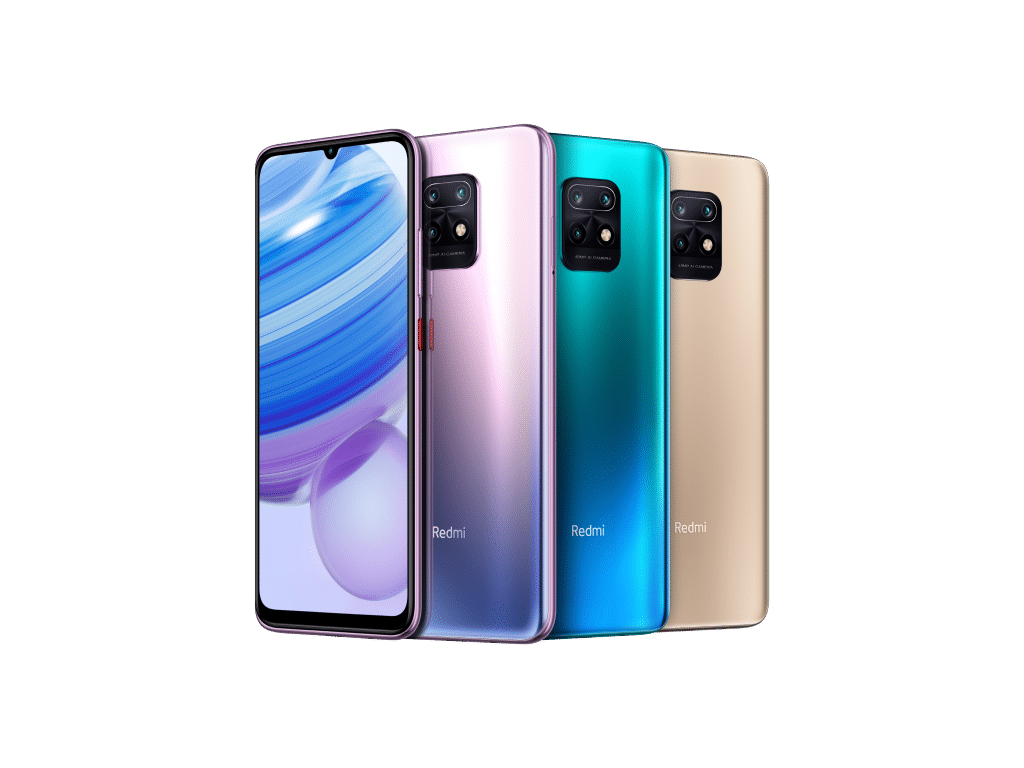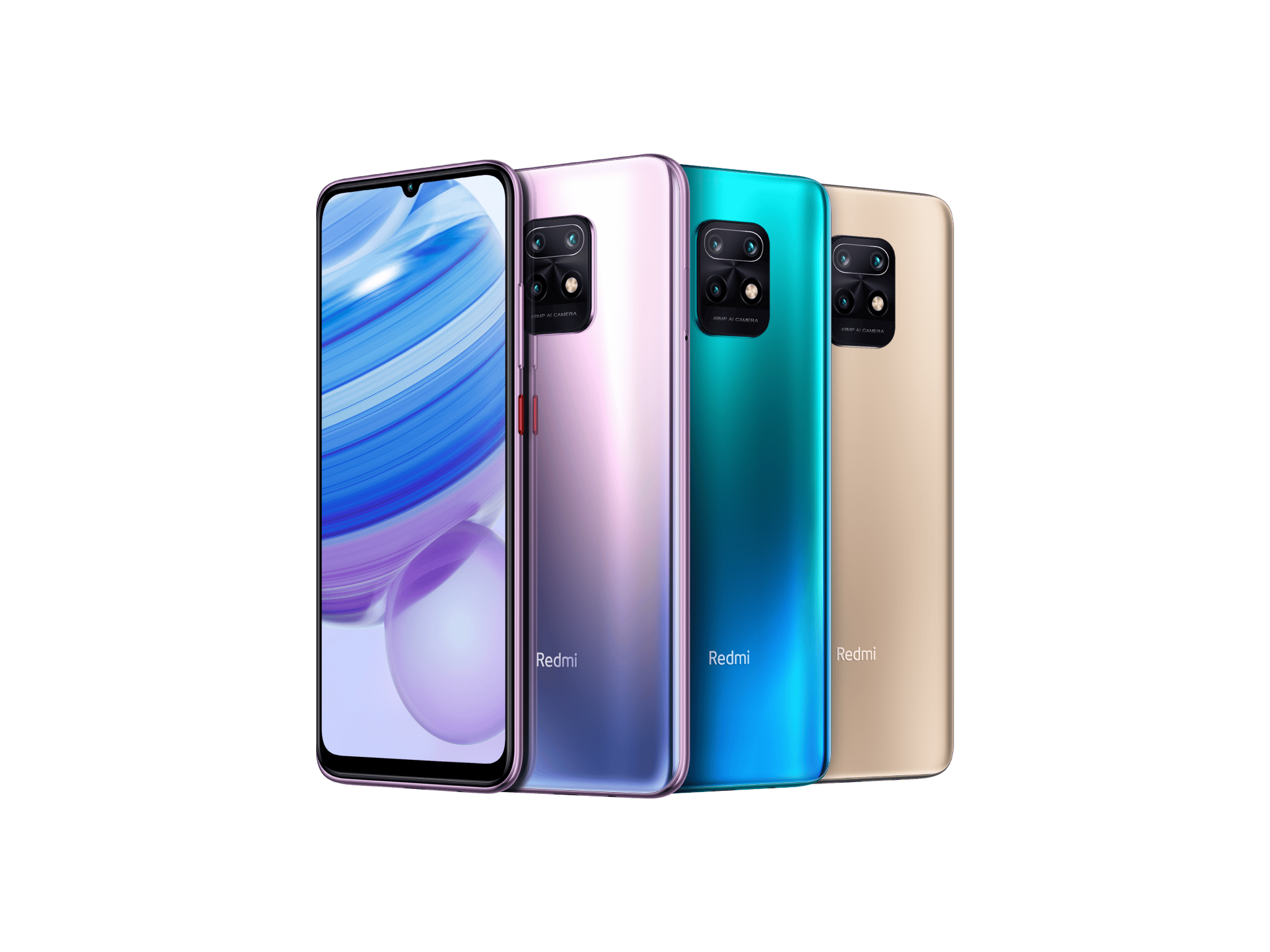 Non-stop connectivity with world's first dual 5G standby
Redmi 10X series adopts an integrated 5G solution which supports dual-mode SA+NSA to cover mainstream Mainland China 5G frequency bands. When connected to two 5G networks simultaneously, the device can intelligently switch between the two networks to ensure optimal 5G connectivity at all times.
To continually provide peak performance with the best power consumption rate, Redmi 10X also leverages the MediaTek 5G UltraSave energy management function and smart switching technology to intelligently select optimal and sustained signal quality at lowest power.
Redmi 10X series also has targeted optimization capabilities for different usage scenarios such as elevators, basements, and high-speed transport. It is able to monitor network signals throughout popular transit routes to constantly optimize network parameters and pathways, greatly reducing the rate at which calls drop or data connectivity is lost, ensuring a stable and fast 5G connection across all locations.
Celebrate creativity with unparalleled camera capability
Users can get creative with light photography thanks to Redmi 10X series' outstanding camera capabilities that can capture intricate and experimental scenarios such as crowds, night scenery, running water, light painting, and starry skies. With this dynamic camera, users don't need to fiddle with complex parameter setups in order to take playful images of light.
Redmi 10X series also boasts the industry's first handheld low-light timelapse camera. Thanks to the low-light registration algorithm, interest point screening and 10ms nightscape alignment, users can take stunning night time photos and videos without the need of a tripod, providing a much simpler way of upgrading photography skills and video quality.
Redmi 10X series is fitted with a 48MP ultra-high resolution main camera. Redmi 10X Pro sports a 30x digital zoom with optical image stabilization (OIS), which significantly increases the stability while taking pictures.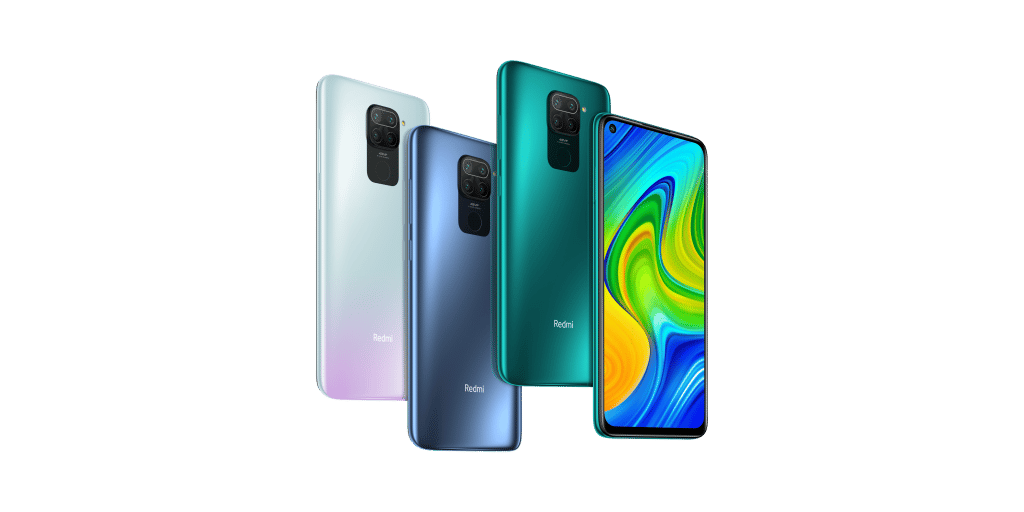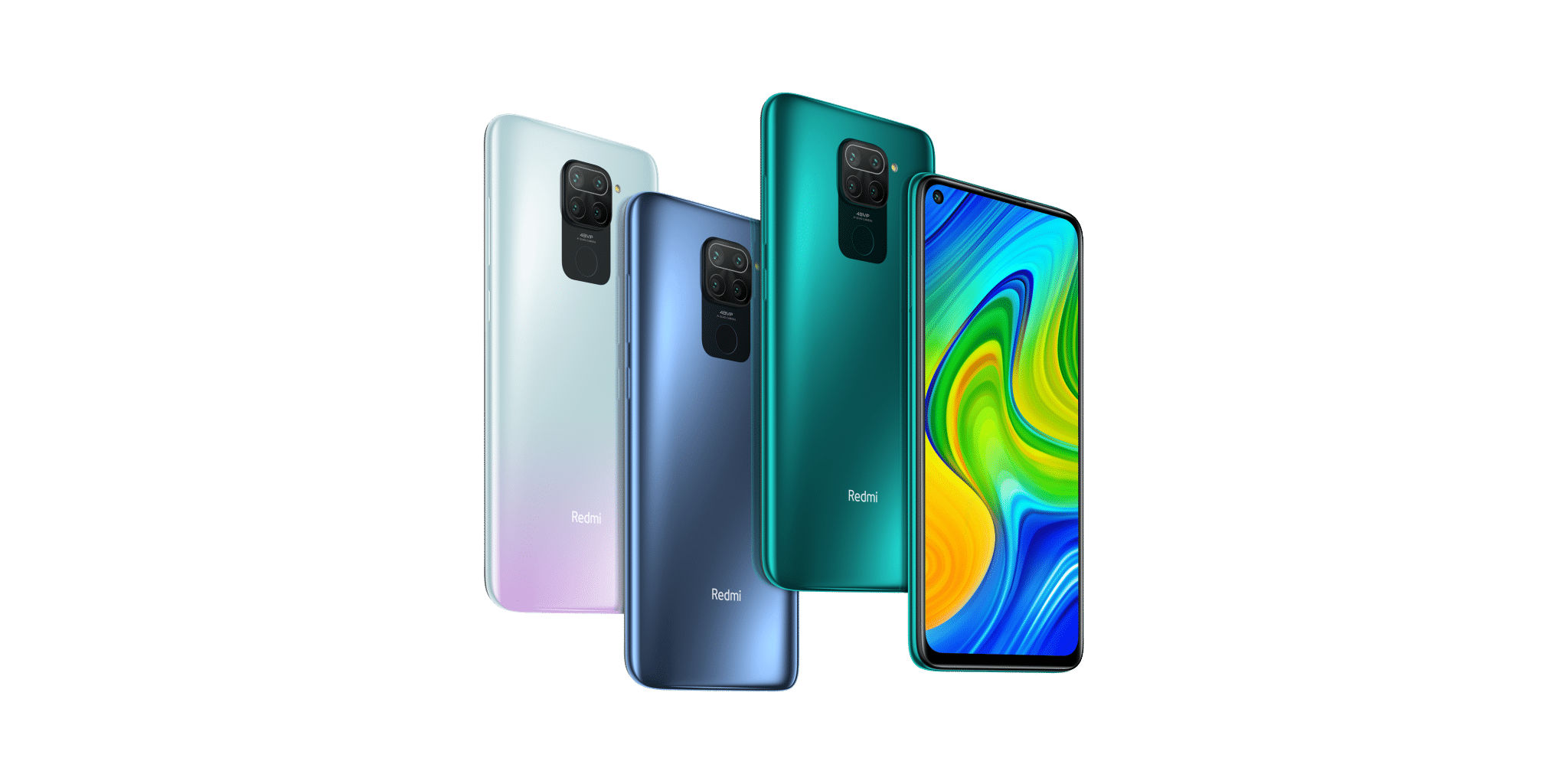 Flagship-level features that revamps your mobile experience
Redmi 10X series sports a 6.57'' Samsung AMOLED display that boasts 2400×1080 resolution for bright and clear image. The display supports HDR10+ and adjusts brightness and contrast in real time based on the content being played, ensuring optimal image details. With DC dimming, it minimizes stroboscopic effects in low lighting and ensures a comfortable viewing experience in the dark.
Redmi 10X series features an in-screen fingerprint sensor and customizable Always-on Display. The new Dark Mode 2.0 allows non-compatible third party apps to obtain dark mode coverage in all scenarios which ensures comfortable viewing at night, and saves 50% more power compared to LCD Dark Mode.
Redmi 10X series puts an end to the hassle of daily charging. Equipped with a 4,520mAh (typ) large capacity battery, it offers the hardware required for long lasting battery life. Redmi 10X Pro also supports 33W PD fast charge to quickly regain a sufficiently charged battery level.
Designed with a full 3D curved screen glass body, Redmi 10X series comes in four colors: Twilight Purple, Deep Ocean Blue, Starlight White, Lunar Gold. The Lunar Gold variant adopts the AG craft commonly seen in flagship phones, which is designed with a matte finish that exudes quality and is resistant to finger smudges. Both sides of the device are built with the highly durable Corning® Gorilla® Glass 5, giving it smash and drop-proof qualities. Redmi 10X series sports IP53-level for dust and splash protection, offering resistance to light rain and other unexpected mishaps of daily life.
Other notable features include: Xiaomi's latest MIUI 12 software1,multifunctional NFC for swift payments and door access, linear motor for haptic feedback, 1217 ultra-linear speaker for loud playback, IR blaster for quick remote control, and an in-screen fingerprint sensor for quick unlock experience – a powerful configuration rarely seen in other products in a similar price range.
Redmi 10X series comes in two editions, Redmi 10X and Redmi 10X Pro. The core hardware configuration of the two devices maintains a high degree of quality and consistency.
Redmi 10X comes in four variants: 6+64GB, 6+128GB, 8+128GB, and 8+256GB, priced at RMB 1,599, RMB 1,799, RMB 2,099, and RMB 2,399 respectively.
Redmi 10X Pro comes in two variations: 8+128GB and 8+256G, priced at RMB 2,299 and RMB 2,599 respectively. The two devices are currently available for purchase through all official Xiaomi channels.
Xiaomi also revealed the Redmi 10X 4G edition. Sporting a MediaTek Helio G85 processor, Redmi 10X 4G has a 6.53'' full screen display with a tiny in-display camera and a 48MP rear quad camera, a large 5,020mAh (typ) battery and an ultra-large 128GB storage capacity. It comes in three colors: Skyline Blue, Forest Green and Frost White. Priced at RMB 999 for 4+128GB, it is currently available for purchase through all official Xiaomi Mainland China sales channels.
Upcoming Android 11 Promises Magnificent Updates to OPPO ColorOS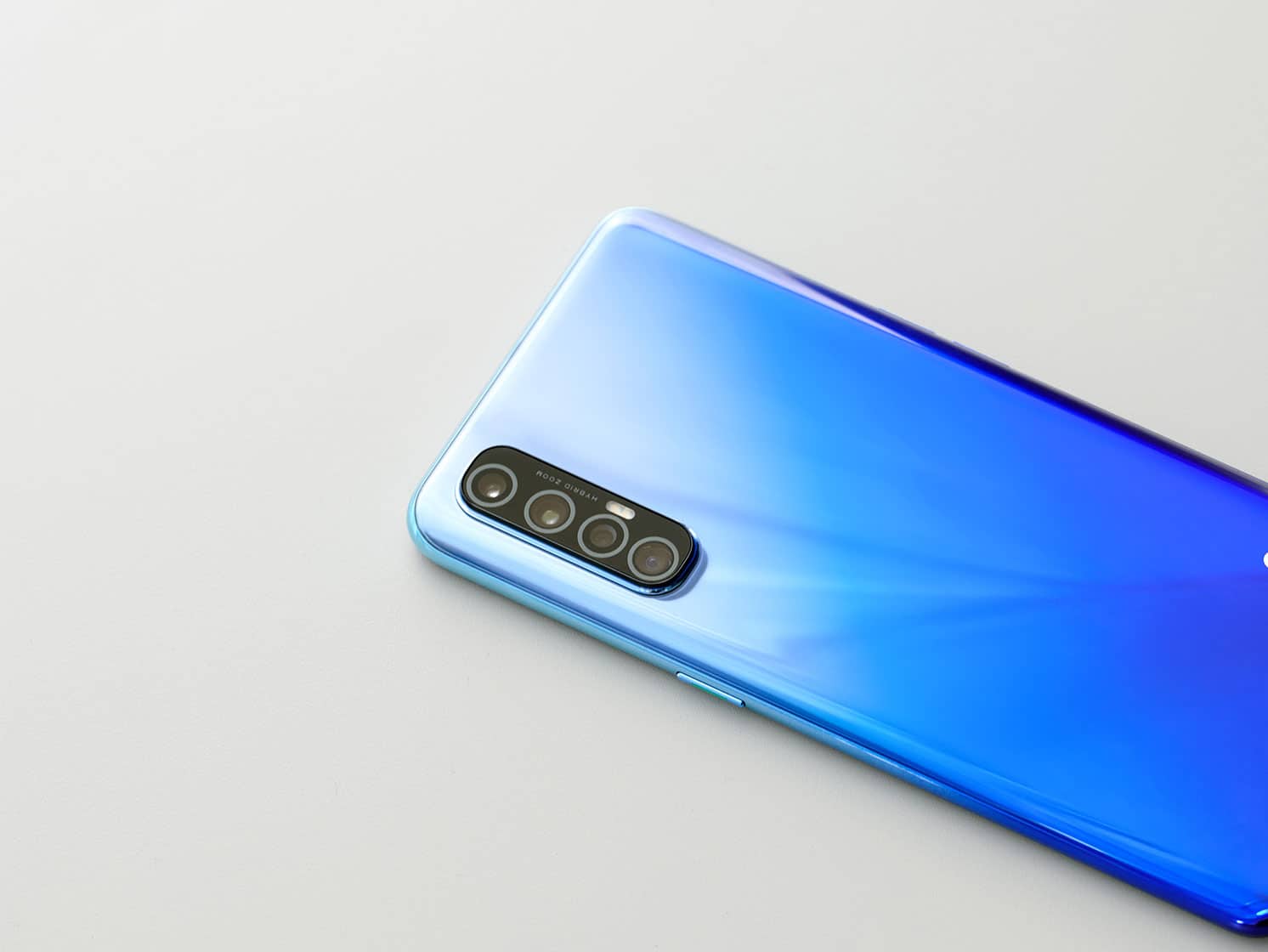 Android 11 was officially announced and OPPO Find X2 Series will be one of the first devices to adopt it!
Android 11 Beta 1 will soon be available on OPPO Find X2 Series – expected to include potent updates to features like enhanced privacy, smart home controls, and notification management.
Here's some of the features we are looking forward to in Android 11 Beta
Dedicated Conversations section in the notification shade where you can easily view, engage and prioritise chats from various apps.
New floating Bubbles UI for messaging apps that enables users to create floating windows for individual chats to improve multitasking.
Improved privacy protection with additional one-time permission, permission auto reset*, and background location preferences for more control over sensitive permissions.
ColorOS will incorporate additional features from Android 11 Beta in its future beta releases.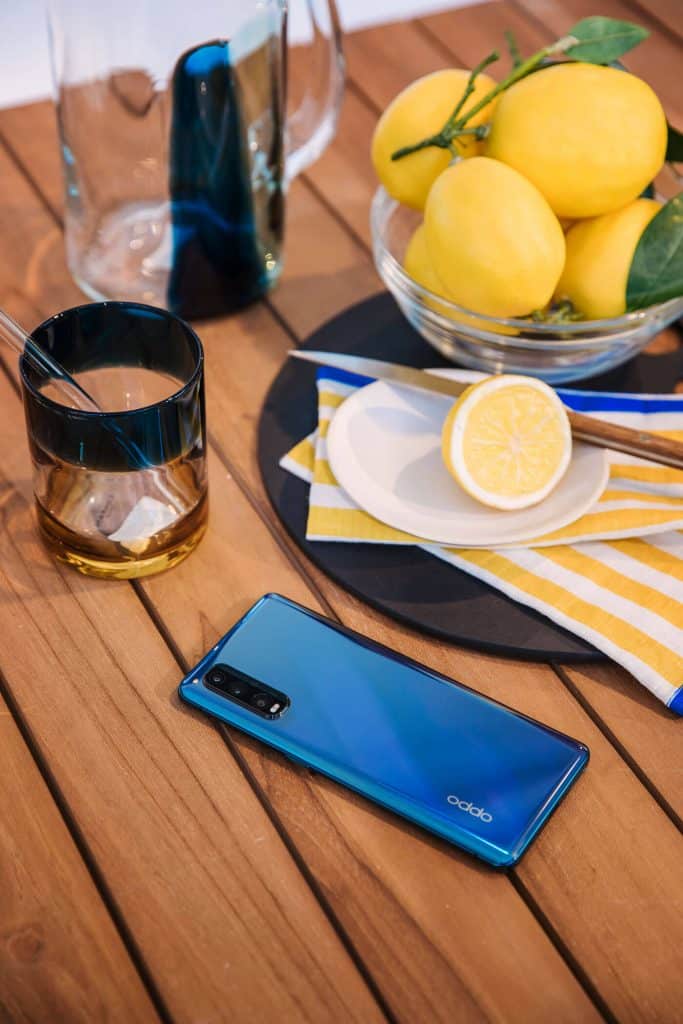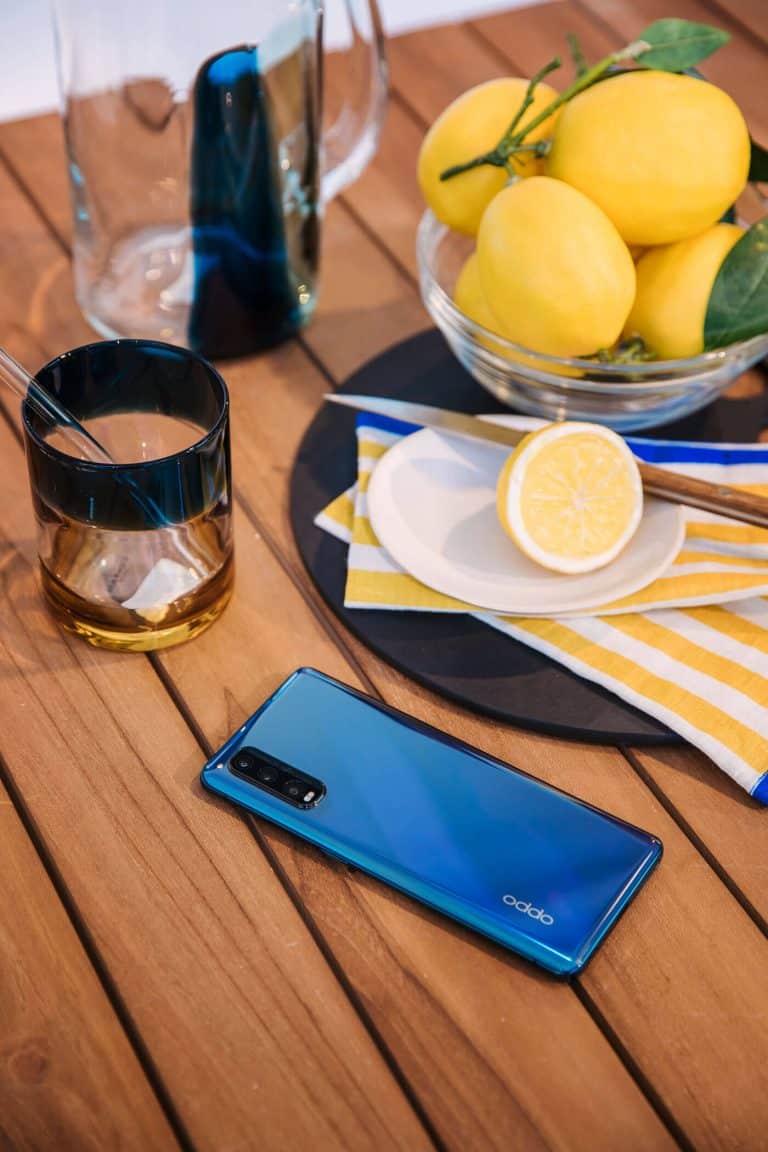 Some Favorite ColorOS 7.1 Features
We expect many developments upon these features in future ColorOS iterations. In the meantime, here are some unmissable features of our Android based operating system.
ColorOS 7.1 includes many cutting-edge features that will continue to be iterated upon moving forward. There are several exciting inclusions on ColorOS, such as its beautiful design aesthetics, smart 5G capabilities, and enhanced image processing.
ColorOS 7 Design & Style
Lightweight Icons – icons feature a stylized design with thinner lines for increased legibility.
Icon Styles – offers 3 sets of exclusively designed icon styles to choose from – rectangle, pebble, and default.
Redesigned & Customizable Third-Party App Icons – users may adjust the size, shape, and arrangement of apps on the Home screen.
Artistic Wallpaper Designs – Our design philosophy has been implemented in ColorOS 7 through our artist wallpaper project, which brings stunning nature, purity, geometry, culture, life, and future themes to the forefront.
Live Wallpapers – With the help of computer graphics algorithms, technology and art converge to offer a wide variety of dynamically interactive live wallpapers.
ColorOS 7 Ultra Vision & Enhanced Image Processing
Video Motion Compensation – Find X2 Pro is able to boost video frame rate from 30fps to as high as 120fps, for greatly enhanced stability, less blur, and improved resolution. Especially useful for sports, action cinema, and scenes with quick cuts!
HDR Video Enhancement – Find X2 Pro can convert SDR video to HDR quality, which increases clarity, brightness, color display, and dynamic range for your viewing pleasure.
AI Adaptive Eye Protection System – Automatically adjusts color temperature and brightness according to ambient lighting, making it much easier on the eyes.
Ultra Steady 2.0 – One of the best steady-video processing technologies in the industry, bringing phone cameras up to the level of professional motion picture cameras. Steady videos on the go are more possible now than ever, even during bumpy vehicle rides.
Ultra Night Mode 3.0 – Enables users to shoot in darkness with daytime-quality zoom. All three rear cameras on OPPO Find X2 Pro support Ultra Night Mode with up to 20x zoom.
ColorOS 7 Smart 5G
Power Consumption Optimization – ColorOS 7.1 can automatically and seamlessly switch between 4G and 5G depending on the temperature, battery level, network speeds, and usage scenarios – ensuring optimal use of your device's battery.
Smart Cell Selection – AI-enabled modeling algorithms allow your devices to more quickly search for and connect to 5G networks.
Dual Mode 5G – Find X2 Series can automatically switch between NSA and SA 5G networks.
Source: OPPO
Samsung A01 core appears on Google Play Console with specifications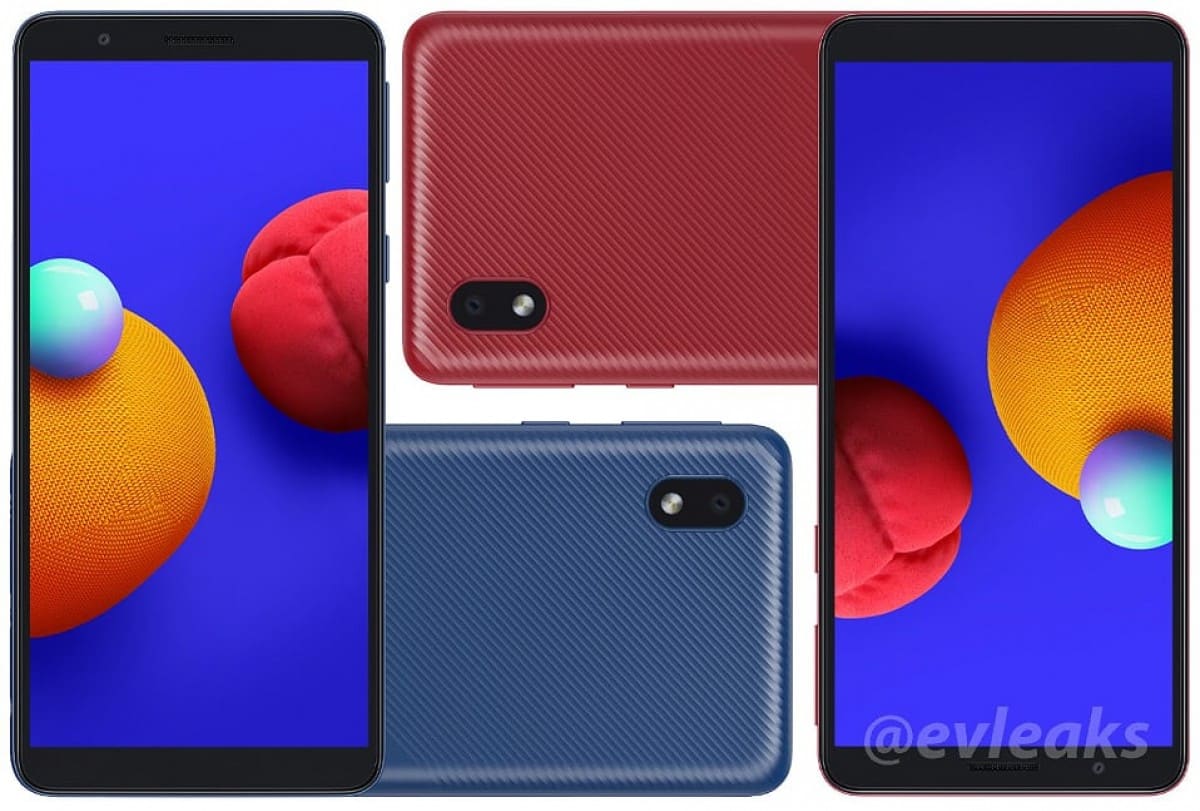 A new phone has been spotted on the Google Play Console. The phone produced by Samsung Electronics, the South Korea giant tech company, has appeared with the name Galaxy A01 Core. Samsung Galaxy A01 core is set to be launched anytime from now. The Galaxy A01 core is reported to be the lower version of the Galaxy A01 released in December 2019. Unlike Samsung's regular phones, the Galaxy A01 core is going to be ultra-affordable, a budget model of Samsung. The new phone has surfaced on Google Play Console with its key specifications. It is certified with Bluetooth 5.0 at Bluetooth SIG with the model number SM-A013F_DS. This model number is similar to SM-A013F, which appeared on Geekbench listing. This new phone may be the same phone that appeared as Galaxy A01e. It is rumored that if it is the same phone, then Galaxy A01 Core will be the official and final product name of the phone.
Expected Specifications of Samsung Galaxy A01 Core
The phone appears to have 720 x 1480 pixels display with 320ppi pixel density. The chipset is a 3-year old MT6739WW, which is surprising as it is a rare platform. Although it is a modern smartphone SoC that provides a great Android experience, it is cost-effective, which seems to buttress the fact that the phone's price is going to be a budget-friendly model, which might be the cheapest smartphone produced by the giant tech company. The new phone seems to have run on 1GB of RAM and the latest Android 10.0 version. What is unsure is whether it will run on the full version of Android 10 or the Go edition. But it will most likely run on the lightweight Go edition as it is precisely for low-cost devices. More so, the specs of the new Samsung phone appear to be similar to that of Nokia 1 plus, which also has a chipset of MT6739. Nokia 1 Plus runs on the Android 10 Go edition too.
The model number of the new phone that appeared on the SIG listing has also appeared on the Wi-Fi alliance site. It seems to have a Wi-Fi 802.11b/g/n dual-band.
These are the specifications that have been released for now. Specifications such as physical appearance, camera quality, processor frequency, battery capacity, screen type, and other features are yet to be known. But this will be known soon enough, once the phone is unveiled.
Capability
Although there will be limitations to the ability of the Galaxy A01 Core, however, it will not be classed as obsolete. As said earlier, some of the specs are similar to that of Nokia 1 plus, and we know what the Nokia Phone is capable of. With the specs, it's going to be able to run android apps and games. Users will also be able to play casino online and other games or software that require Flash or Java Technology. The display also appears with good graphics quality that will be good for media and games like slots, RPG and other games. With the Wi-Fi version of the phone, the connection to diverse wireless networks is guaranteed. The connection can range from mobile hotspots to mobile Wi-Fi, even to the modern Wi-Fi routers.
Conclusion
Many people, especially the producing company fans, have their fingers crossed for the launching of the phone. With the approval from Bluetooth SIG and certification received from the Wi-Fi Alliance, it is an indication that Samsung will unveil the phone in a few weeks. Samsung products are always a big fish in the mobile phone market. Of a certainty, when this new product hits the mobile market, it will cause significant competition among devices of its cadre.

ColorOS makes Android 11 Beta preview available on OPPO Find X2 Series
ColorOS announced the availability of Android 11 Beta update for the recently launched flagship, OPPO Find X2 Series. The Find X2 Series is amongst the first smartphones in the world, which will have Android 11 Beta available for early adopters. Available starting today, the Android 11 Beta update on Find X2 Series is a testament to the close partnership of ColorOS and Google to deliver a highly customized, efficient, intelligent, and a richly designed Android-based mobile OS.
Announcing the Android 11 Beta update, Manoj Kumar, Senior Principal Engineer, ColorOS, OPPO, said, "With over 350 million users, OPPO is one of the key partners for Google globally that interacts with a huge and diverse user base. Working closely with the Android team, ColorOS will accumulate first-hand feedback on Android 11 Beta to identify, fix and enhance features for Android developers and end-users."
Several features announced by Google on the Android 11 Beta are already present in ColorOS, such as a time scheduled system-wide Dark-mode and built-in screen recorder. The first preview of Android 11 Beta on the Find X2 Series will include these along with the following new features from stock Android:
A dedicated Conversations section in the notification shade where you can easily view, engage and prioritise chats from various apps.
A new floating Bubbles UI for messaging apps that enables users to create floating windows for individual chats to improve multitasking
Improved privacy protection with additional one-time permission, permission auto reset, and background location preferences for more control over sensitive permissions
ColorOS will incorporate additional features from Android 11 Beta in its future beta releases.
Apart from the stock Android 11 features, the customizations ColorOS made for the Find X2 Series will continue to be available, including All Pixel Omni-Directional PDAF camera focus, HDR video Enhancement, AI Nature Tone Display, and OPPO Share, among the rest.
Developers and early adopters can download the update here starting today across all Find X2 Series phones. Please note that the beta release may contain bugs and uncertainties; it is only for developer use and not for use as an everyday driver.
About ColorOS
ColorOS is a highly customized, efficient, intelligent, and richly designed Android-based mobile OS from OPPO. With over 350 million global users, ColorOS supports more than 80 languages, including English, Hindi, Tamil, Telugu, Thai, and Indonesian.