Smallest GoPro: How To Choose The Best Camera For Your Needs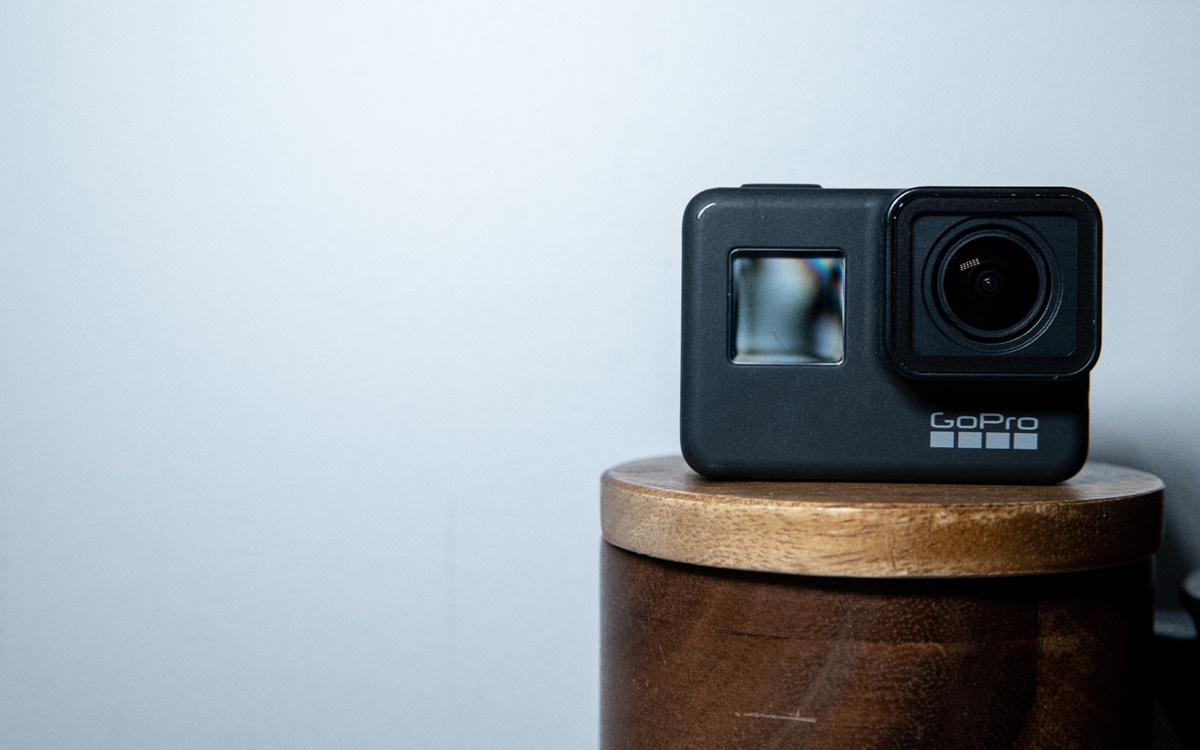 Compact, lightweight, and versatile – these are a few words that come to mind when we think of the GoPro camera range. However, as technology continues to evolve, we find ourselves craving even smaller devices that can capture life's most exciting moments without adding any bulk or extra weight. The smallest GoPro does exactly this, offering an unmatched combination of size, power, and performance.
A Look at the GoPro Camera Lineup
The GoPro camera lineup has always been synonymous with adventure and action sports enthusiasts who appreciate its excellent video quality, rugged design, and ease of use. Over the years, we have seen several iterations of these cameras, each one pushing the boundaries in terms of portability, image quality, and features. From the original GoPro Hero to the latest GoPro Hero 9 Black, it is clear that GoPro has consistently upped the ante with every new release.
GoPro HERO Session: The Smallest GoPro Ever Made
Making its debut back in 2015, the GoPro HERO Session was designed with simplicity in mind. This small cube-shaped camera measures just 1.5 inches on all sides and weighs a mere 2.6 ounces, making it the smallest and lightest GoPro ever made. Despite its tiny size, the HERO Session offers impressive specs and features:
1080p60 video recording
8MP still photos
Wide-angle lens with a 170-degree field of view
Built-in Wi-Fi and Bluetooth connectivity
Waterproof up to 10 meters (33 feet) without needing a separate housing
One-button control for easy operation
The HERO Session may not have all the bells and whistles of its larger counterparts, but it is an excellent option for those who prioritize size and simplicity above all else.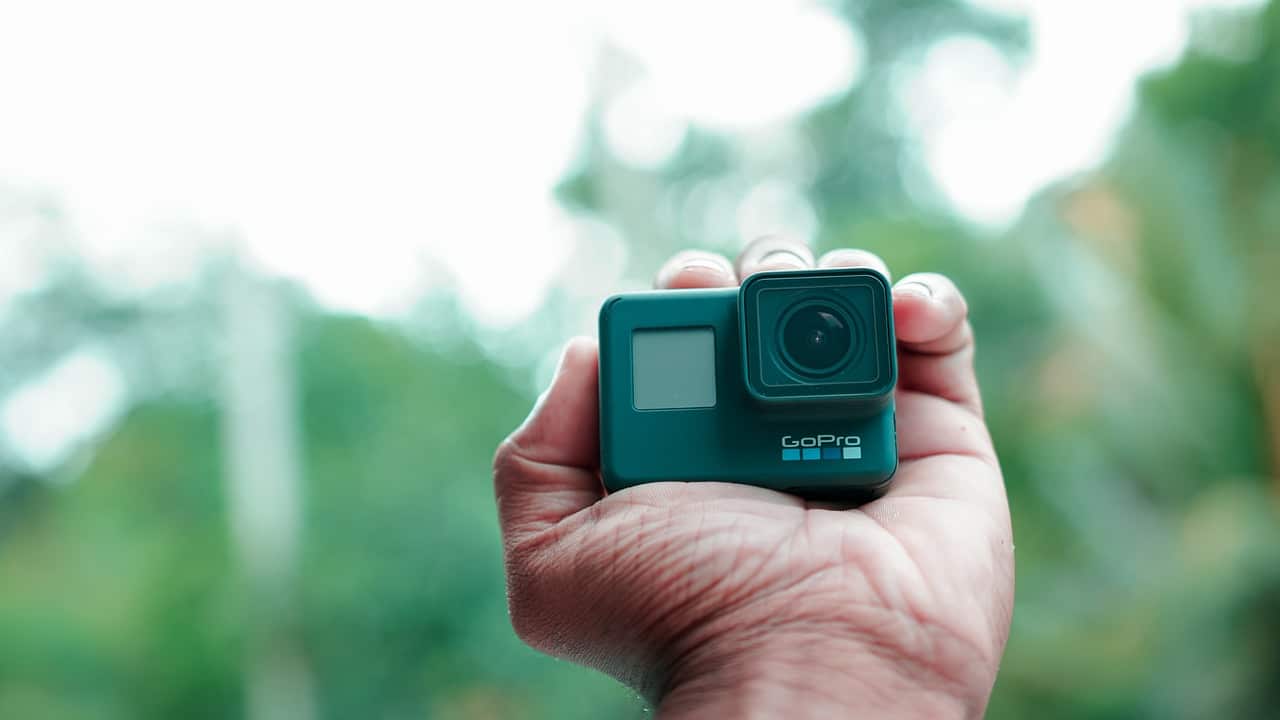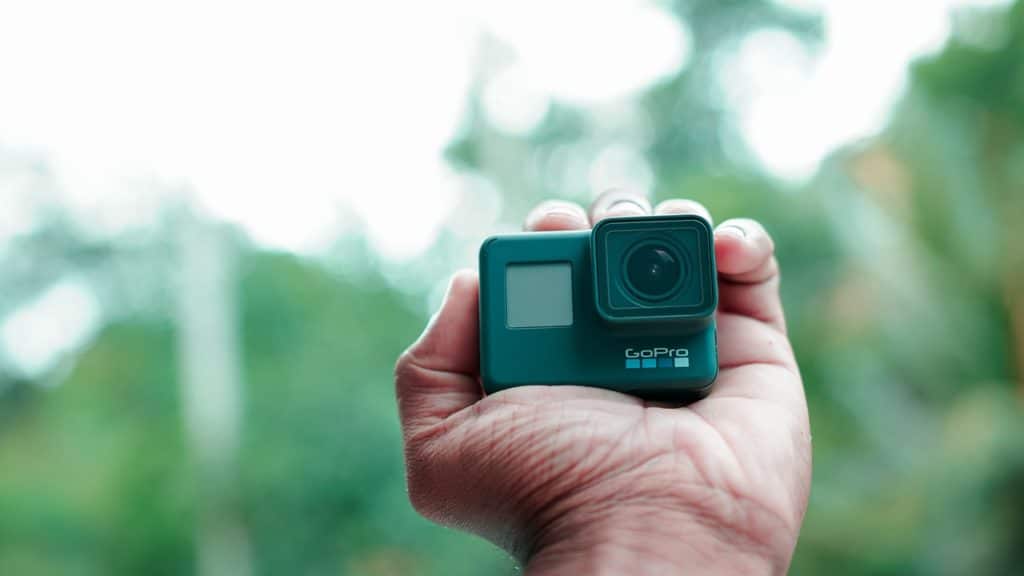 Comparing the Smallest GoPro to Other Models
While the HERO Session remains the smallest GoPro ever made, it's essential to compare its features and performance to the latest flagship models, such as the GoPro Hero 9 Black. Doing so will help you make an informed decision on whether the compact design of the smallest GoPro is worth the trade-offs in terms of specs and functionality.
GoPro HERO9 Black: Performance and Features
The GoPro HERO9 Black is packed with advanced technology and features that vastly outperform the smaller HERO Session:
5K video recording at up to 30fps
20MP still photos
Hypersmooth 3.0 stabilization for buttery smooth footage
Waterproof up to 10 meters (33 feet) without needing a separate housing
Front-facing display for easy framing and selfies
Voice control and live streaming capabilities
However, these cutting-edge features come at a cost – the HERO9 Black measures 2.75 x 1.91 x 1.61 inches and weighs 5.6 ounces, making it significantly larger and heavier than the HERO Session.
Finding the Perfect Balance: The GoPro HERO7 White
If you're looking for a more recent model that strikes a balance between size and performance, the GoPro HERO7 White could be an ideal choice. Released in 2018, it features a more compact design than the flagship models while still offering advanced features:
1440p60 video recording
10MP still photos
Wide-angle lens with a 170-degree field of view
Built-in Wi-Fi and Bluetooth connectivity
Waterproof up to 10 meters (33 feet) without needing a separate housing
Voice control for hands-free operation
With dimensions of 2.45 x 1.77 x 1.1 inches and weighing just 3.2 ounces, the HERO7 White offers a compromise between the ultra-compact HERO Session and the high-performance HERO9 Black.
Considerations When Choosing the Smallest GoPro
Ultimately, deciding on the smallest GoPro comes down to identifying your priorities and considering factors such as:
Size and weight: The HERO Session is unbeatable in terms of portability, but you'll need to decide if its smaller size is worth sacrificing some features and performance.
Video quality: If capturing stunning visuals is essential, higher-end models like the HERO9 Black offer vastly superior video resolutions and frame rates compared to the smaller GoPro.
Features: Consider which specific features are most important to you, such as voice control, stabilization, or live streaming capabilities.
When it comes to capturing your adventures, adrenaline-filled moments, or even just making a quick TikTok video, a small GoPro action camera can be a game-changer. With so many options available in the market, how do you decide which one is best suited for your needs?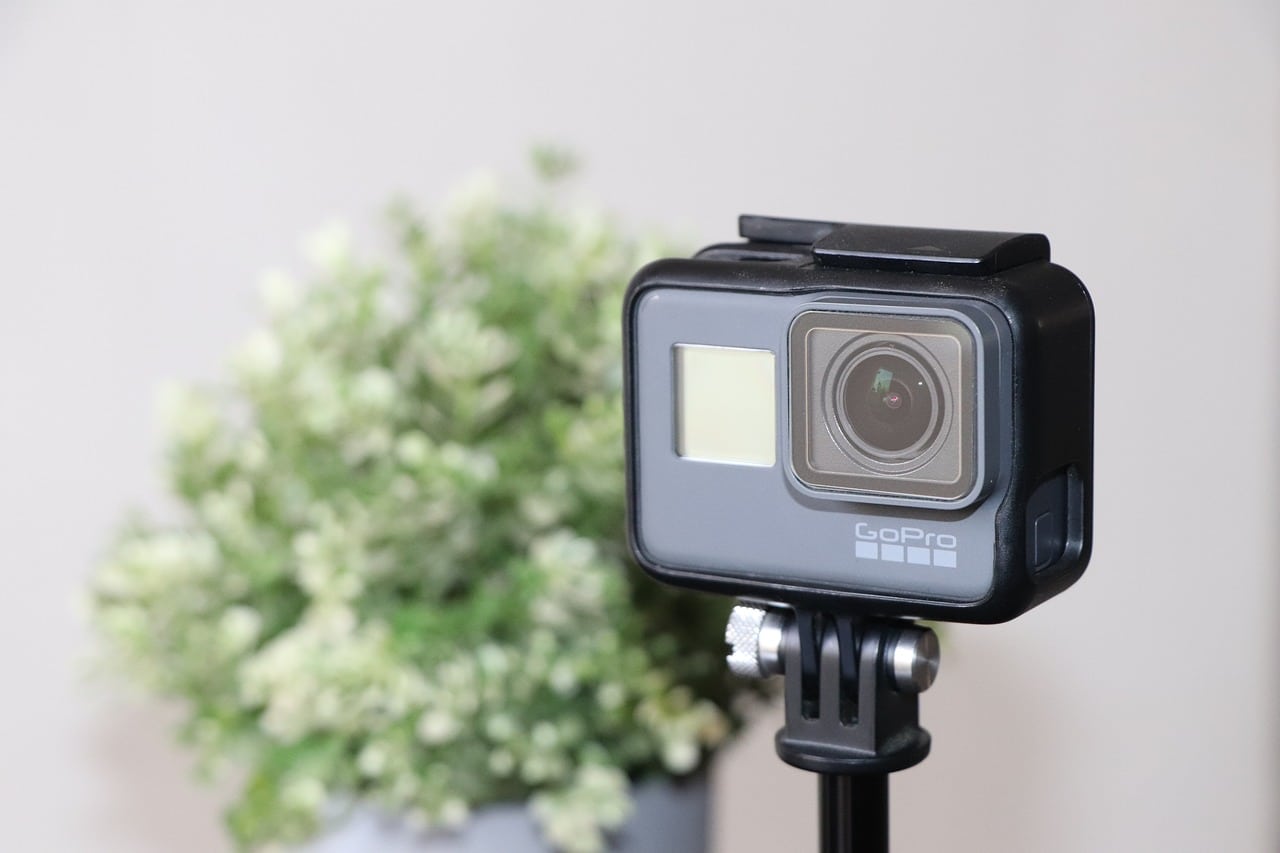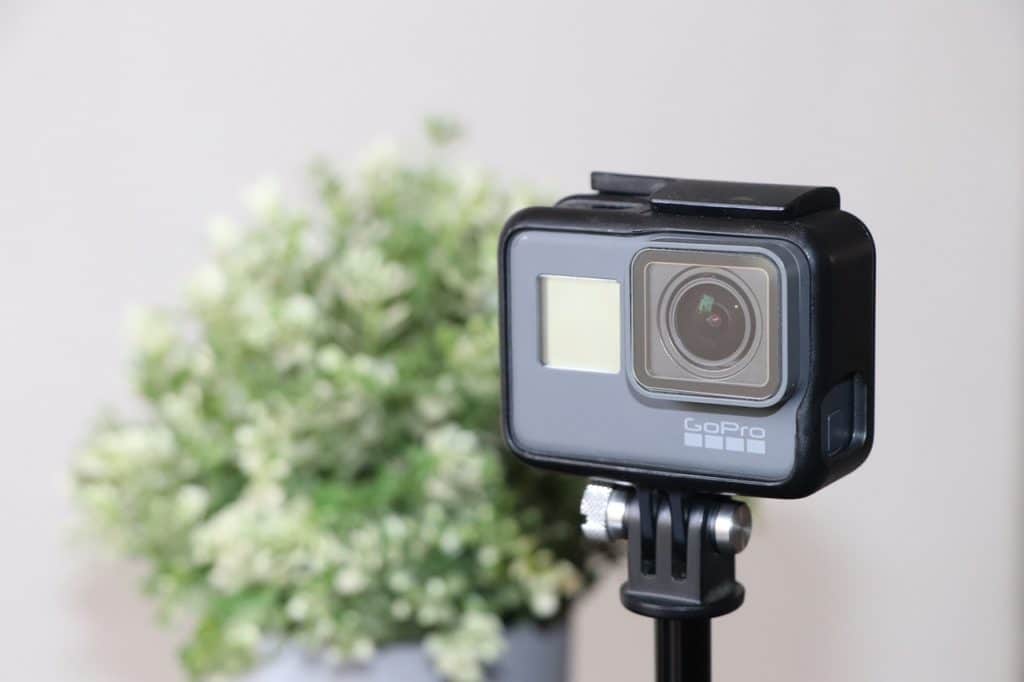 Understanding the Different GoPro Series
Before we explore the different small GoPros, let's get acquainted with the main product lines from this iconic brand:
GoPro HERO series: These are the flagship models that offer high-quality performance and advanced features.
GoPro Session series: Known for their compact size and simplicity, these cameras are perfect for those who prioritize a lightweight setup.
GoPro MAX: This model stands out for its dual lenses and 360-degree capture capabilities, offering a unique perspective on your activities.
Now that we have a basic understanding of the three main product lines, let's delve into some specific models and their key features.
GoPro HERO Lineup: Feature-Packed Performers
The GoPro HERO series is known for its premium quality and feature-rich cameras, which are packed into a small form factor. Let's take a closer look at two popular models from this lineup.
1. GoPro HERO8 Black
As one of GoPro's latest offerings, the HERO8 Black boasts impressive specs in a small package. Some of its notable features include:
12MP sensor: Capture stunning high-resolution photos and videos.
HyperSmooth 2.0 stabilization: Get buttery-smooth footage, even during action-packed moments.
TimeWarp 2.0: Create unique time-lapse videos with automatically adjusted speed based on your movement.
2. GoPro HERO7 Black
The HERO7 Black is another popular option in the HERO series, offering many premium features at a slightly lower price point. Some highlights include:
12MP sensor: The same high-quality image capture as the HERO8 Black.
HyperSmooth stabilization: Although not quite as advanced as the HERO8's version, this feature still provides impressively smooth footage.
Live Streaming capabilities: Share your adventures in real-time with your friends and family.
GoPro Session Lineup: Small Cameras for Simple Setups
If you're looking for an ultra-compact camera without too many bells and whistles, the GoPro Session lineup could be a perfect fit. Here are two models worth considering:
1. GoPro HERO5 Session
The HERO5 Session maintains a balance between simplicity and performance. Key features include:
10MP sensor: While not as high-resolution as the HERO models, it still delivers quality images and videos.
Voice Control: Operate your camera hands-free with simple voice commands.
Waterproof without a housing: Submerge your camera up to 33 feet (10 meters) without the need for additional protection.
2. GoPro HERO Session
This is the most basic model in the Session lineup but still offers decent performance. Some key features include:
8MP sensor: Capture lower-resolution images and videos, suitable for casual users.
One-button control: Simplified operation makes this camera easy to use during any activity.
Waterproof without a housing: Like the HERO5 Session, this model can be submerged up to 33 feet (10 meters) without extra protection.
GoPro MAX: A Unique Perspective with 360-Degree Capture
If you're looking to experiment with new perspectives, the GoPro MAX could be an exciting option. As a 360-degree action cam, it offers some unique features:
Dual lenses: Capture immersive 360-degree footage with its two wide-angle lenses.
6 built-in microphones: Record high-quality 360-degree audio to complement your video.
Max HyperSmooth stabilization: Get incredibly smooth footage even when using the 360-degree capture mode.
Final Words
In conclusion, when it comes to selecting the best small GoPro, several factors should be considered, such as image quality, size, simplicity, and price. The HERO series offers top-of-the-line performance while the Session models prioritize compactness and ease of use.
The GoPro MAX adds another dimension by offering 360-degree capture capabilities. By assessing your specific needs and preferences, you can determine which small GoPro is the perfect companion for your next adventure.