Top 3 Sport Watch Wristband to buy for cheap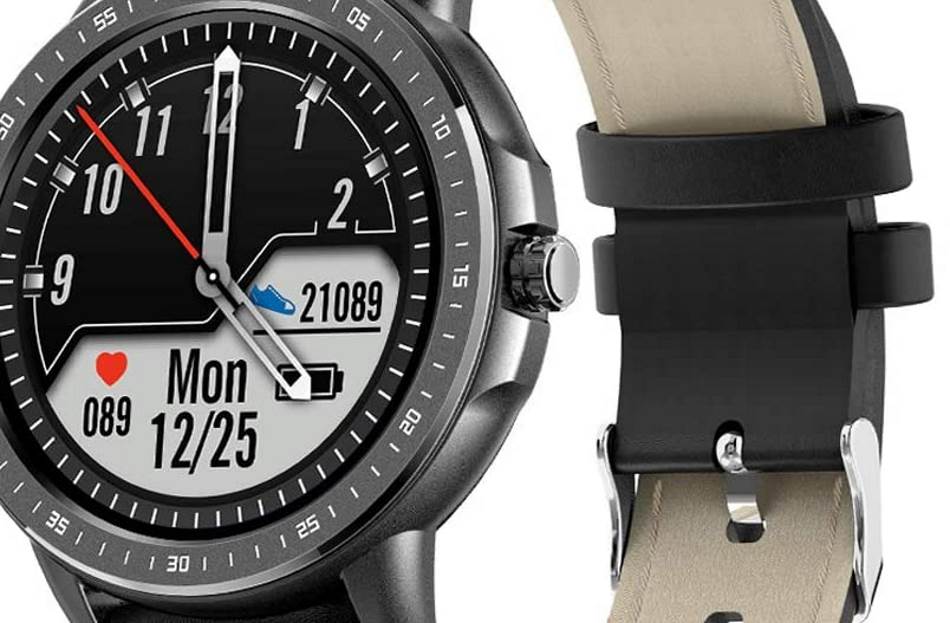 If you are active on daily basis, like sport and jogging, I'm sure you are familiar with Sport Smart Watch Wristband gadget. Maybe you are looking to buy one, or you have one already? No matter what, Here I'll wrote some on that topic. I'll try to give my own opinion, on what are the Top 3 Sport Smart Watch Wristband you should buy.
You probably heard about iWatch from Apple, or Samsung Smart Watch, but they are much too expensive. I'm not saying they don't worth the money, but what I'm saying is that you can find Sport Watch Wristband with all functions and quality for much more less money to spend. Many other Smart watch, or Wristband gadgets offers same functionality like those I have mentioned above.
Let's take a look and find some good Sport Watch Wristband gadgets for decent amount money to spend. To be clear, I'm gonna show some decent Smart Watch gadgets which can track your daily activities or even sports activities you are doing. Also, I'll write about watches with 4 and above star rating in Amazon store.
GOKOO Smart Watch
All metal and plastic, this Smart Watch is your professional fitness tracker. This gadget can automatically monitor your exercise status, with step, distance, calories and heart rate sensors installed inside its case. Smart functions make sure that each time, you keep your health and improve your fitness goals. Don't spend hundreds of dollars for brand name Smart Watch, when you can enjoy all functionality with a Smart Watch Wristband for a much more less. This model is for men, but in my own opinion it is unisex enough and ladies should feel comfortable wearing this gadget also.
GOKOO has this clean style with minimalist look, and screen option to show elegance with "smart" details integrated inside.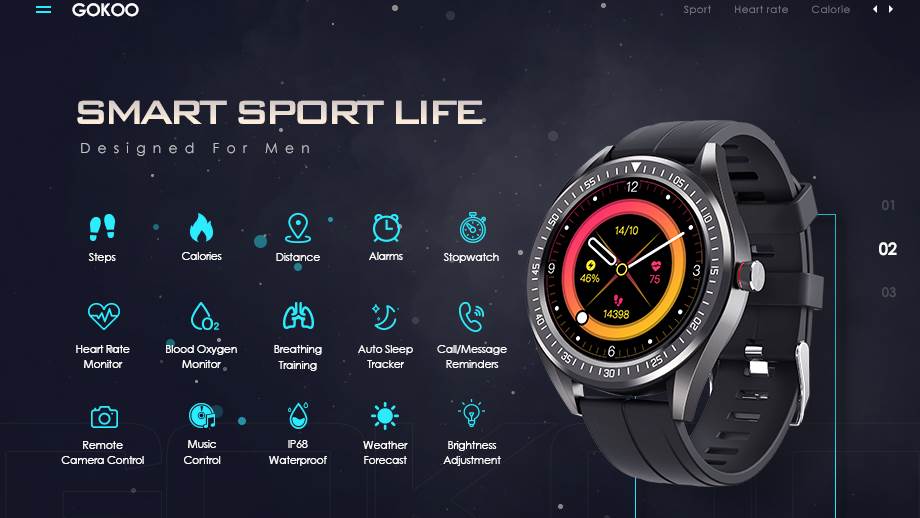 GOKOO Smart Watch does monitor your heart rate in real time, with automatically synchronization with the app installed on your smartphone. GOKOO Smart Watch Wristband also automatically track your night activities, while you are sleeping. It helps you to adjust your sleep habits and sleep quality.
Why this watch comes in Top 3 Sport Watch Wristband? Smart and practical functions brings this model on my list. This Smart Watch can monitor breathing rhythm, which helps you to adjust and improve breathing habits. Besides that, GOKOO is helping you to relieve stress and relax mood. It also has some other practical functions, and best way to find out which one it to follow links below.
Technical specifications GOKOO Smart Watch
GOKOO fitness tracker watch has 220mAh battery installed and can keep tracking for 10 days or more. It supports IP68 waterproof, which means that you can use your watch and wear it in cold water showers, and while you're swimming.
NOTE: it is not suitable for hot water showers, hot springs, diving and using while you're in sauna.
Tinwoo Smart Watch
Tinwoo Smart Watch can be synchronized with Android and iOS apps. It supports wireless charging, and it is Waterproof. Metal frame is elegant and unisex designed. Plastic bracelets are neat and you can choose favorite color while buying your own piece.
Tinwoo smart watch comes with heart rate monitor, and BT connection to synchronize with smartphone. Designed as for women or men, this fitness buddy shall track your daily activities without noticing any interruption. Automatic sync works for whole time while sensors monitor body functions. Tinwoo Smart Watch metallic frame has 5ATM Waterproof design.
Top 3 Sport Watch Wristband list is populated with this model for multiple reasons. Keep reading, to find some Tinwoo smart watch technical specification.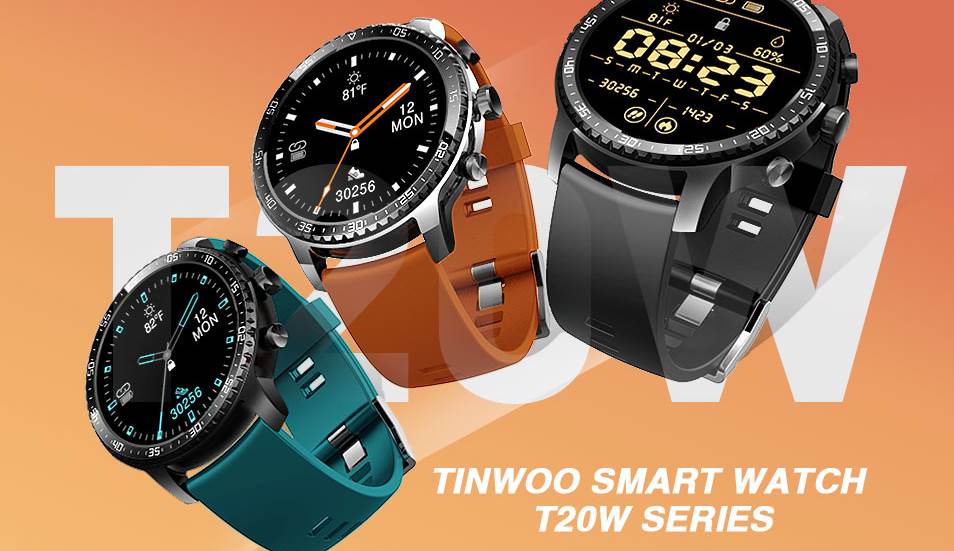 Technical specification Tinwoo Smart Watch
This gadget is equipped with metallic frame, with a 1.3-inch round touch color display. It has unique, and elegant ultra-thin body. User can choose in between 14 different clock modes. Tinwoo smart watch wristband is equipped with GPS positioning sensor, to show your exercise on the map.
Quite handy comes wireless charging support. To be clear, wireless charger is not included in the package, but if you have one (for charging smartphone) you can use it to recharge smart watch battery. Battery is integrated inside metallic frame, and numbers show 300mAh capacity. It is more than enough to use smart watch 10 days or more. Charging time is 2h, which is more than OK. While using this Smart Watch, you can receive call and message notifications, receive SMS and read if you like. Also, smart watch supports notifications from most common apps (Facebook, Twitter, WhatsApp, LinkedIn, Instagram and some others).
AMATAGE Smart Watch
The last one on my Top 3 Sport Watch Wristband list. This doesn't mean it's less worthy…
AMATAGE Smart Watch is another good fitness tracker, this time for men. Nice and clean design give this watch unique look, especially with leather bracelets. Under this design you'll get everything you need to monitor daily activities and sport tracking.
AMATAGE is fully qualified fitness tracker watch with multiple sensors installed. Watch can monitor heart rate, blood pressure and blood/oxygen ratio.
Smart watch keep tracking in real-time all daily activities, with automatically sync with smartphone app. AMATAGE Smart Watch Wristband monitor heart rate, blood oxygen and blood pressure. It records your activities: steps, calories burned, sleep status, walking mileage, and more.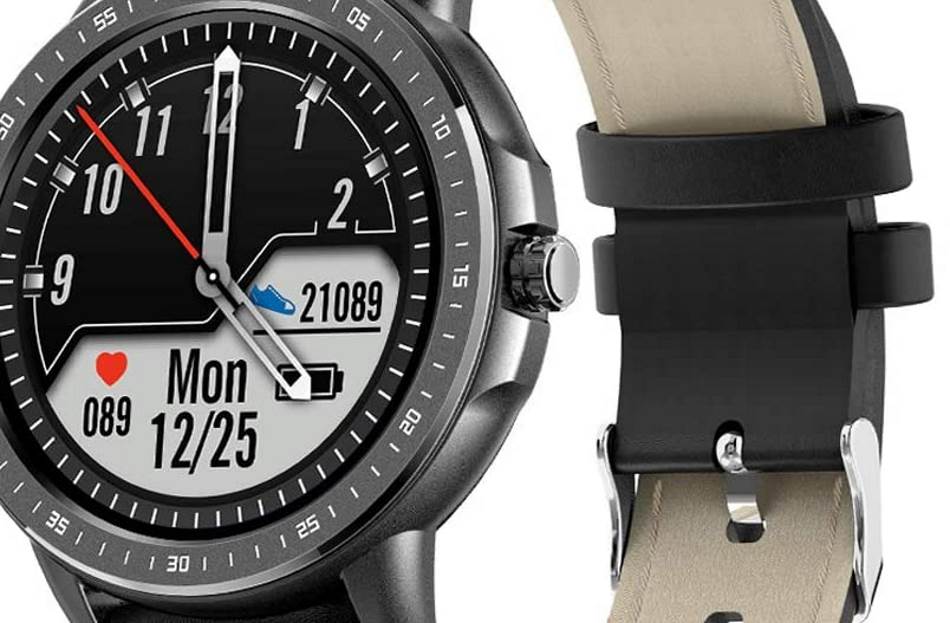 Technical Specification AMATAGE Smart Watch
This gadget has plenty options included: smart assistant as calls and message reminder, shutter/music controller of your phone, stopwatch, alarm clock, phone finder and many others.
Very cool and unique design, this smart watch fits for any occasion. Leather strap and metal frame are just wining combination for elegant watch as this one is. On the top of all that, user can easily navigate using 1.3″ full-screen touch display. With this watch you'll get 2 straps, a soft silicone one and a leather one.
It is IP67 waterproof, which means it is resistant to the daily wet like hand washing and rain.
NOTE: It is not resistant for Long-time bathing or swimming.