Top 5 Handheld gaming consoles you can buy in 2020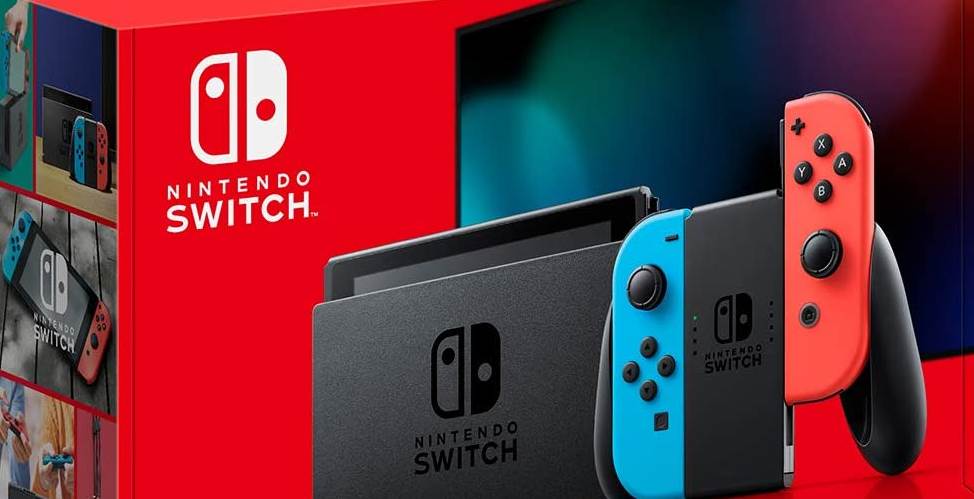 Here comes the most popular and cheapest gaming system you can buy in 2020. These game consoles are worth money and sure will entertain you and kids around. Take a closer look, to decide which one is best fit.
Play most exiting games on the road. Choose your favorite handheld game console. Play games on the move, without interruption of any kind. Top 5 handheld gaming consoles in our own opinion are:
Nintendo Switch comes on top, with price included
Nintendo Switch console is most famous and desired handheld game console. However, its quality and brand comes with a price. This game console is anything but cheap. If you have some extra cash in your pocket, go for it.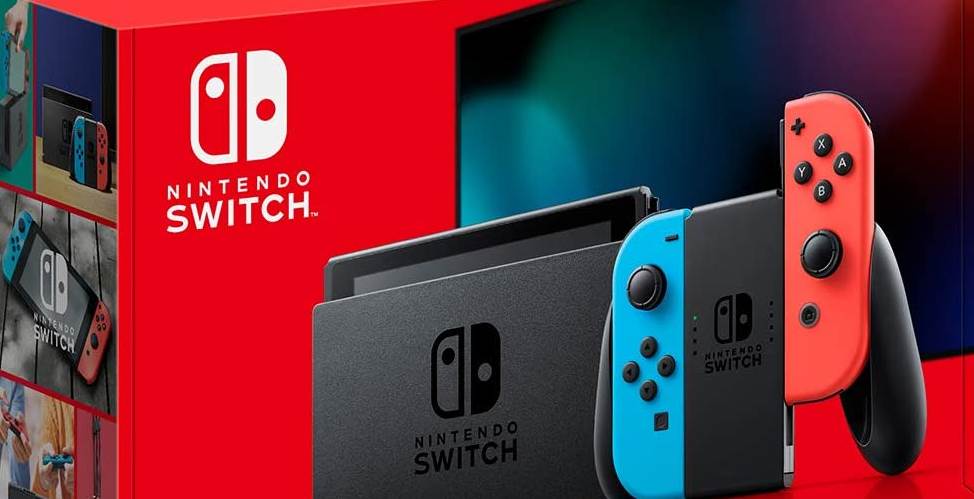 Games are very much up to modern home TV console games. You can play modern, desirable game titles, and with multiplayer titles mode support.
Most games comes on cartridges, but some titles are available digitally, or via Nintendo eShop. Online games are expensive, but quite good option to play in multiplayer mode. This game console comes first on mine Top 5 handheld gaming consoles list.
Nintendo Switch tech specs
Full color 6.2″ display is top feature this game console offers. Large display gives you 1280×720 pixels with touchscreen functionality. With only 398 grams in weight, we can say it is easy to carry and play for hours. Internal storage by default comes with 32GB, which can be upgraded via MicroSD card.
Nintendo Switch has built in Bluetooth 4.1, NFC, USB Type-C, and headphone jack. Battery has 4,310mAh declared, with enough power to play this games in between 3 and 7 hours (depends on game burst).
Price goes around $400 for this game console, with free Prime Shipping.
Nintendo Switch Lite
Second on my Top 5 handheld game console list is another Nintendo model. Take a look at this Nintendo Switch Lite.
The Nintendo Switch Lite is quite smaller than regular Nintendo Switch, with a comfortable price also. Just like Nintendo Switch, Lite version has access to Nintendo's incredible library of first and third-party games. It brings a comfortable control scheme to enjoy playing games. Big and colorful screen makes this console fully enjoyable and supporting all games you can play on Nintendo Switch.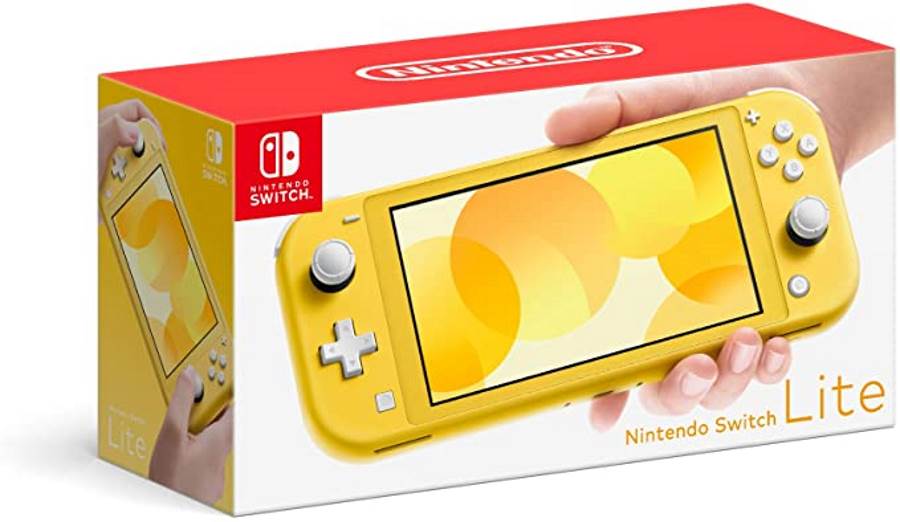 This Lite version can deliver the same feeling you enjoy playing on Nintendo Switch.
Nintendo Switch Lite options
There are some drawbacks, though. This model is smaller in size, battery is smaller which means less playtime overall. Nintendo Switch Lite doesn't have detachable Joy-Cons. That means that impromptu multiplayer sessions are much harder to facilitate. Player can't transfer saved data easily between a Switch Lite and a regular Nintendo Switch. However, price is "lite" also, and this handheld console is considerable. Make sure you decide which one is best fit for you.
Nvidia Shield K1 tablet comes here like game console
The Nvidia Shield K1 is actually a tablet, but can be used as handheld game console. It runs Android OS and Google Play Store. However, this tablet is powerful enough to be presented as game console device. Inside we can find Nvidia's powerful Tegra K1 processor which makes this gadget to act like professional games console device.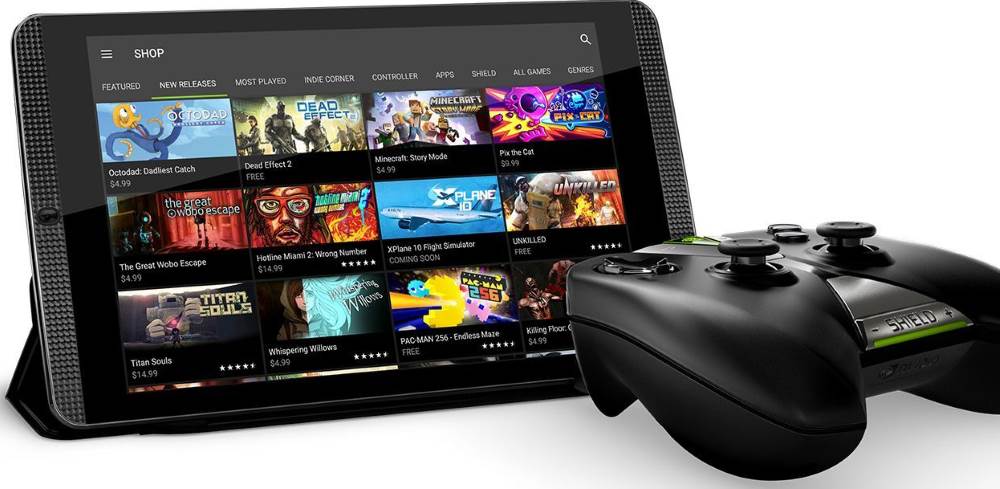 Android gives us access to all the most popular smartphone games. Besides that, using emulator this device can run PlayStation, N64 and Dreamcast games. Nvidia Tegra K1 processor is optimized to run smoothly most desired classic game titles. Nvidia Shield K1 owner have access to Nvidia's GeForce Now streaming service. That means you can play PC-quality games using your Wi-Fi connection, or even stream your own PC games to the Shield K1.
This gadget has price on the level. To become owner of this tablet/game console, you have to dig deep in your pocket. With a price tag close to $200 this gadget is for game enthusiast only.
Nvidia Shield K1 technical specifications
Tablet dimensions are 221×9.2x126mm, with weight: 356g. You can enjoy playing games on a 8″ touch screen with 1,920×1,200pixels.
Inside storage capacity: 16GB, which is not quite enough, but can be expand via microSD card up to 256GB. Connectivity goes via 802.11abgn, Bluetooth 4.0, or using micro-USB 2 cable. Battery is strong, measuring 5,200mAh (enough for 8.5 hours of laying time).
Gocomma Retro Handheld Game console
This game console I do have, and I wrote about it. It is quite cheap but offers a lot of fun. Gocomma Retro Game console have preinstalled 168 game titles, all nostalgic ones. With that huge number of games, and low price, this device is definitely one of the Top 5 Handheld Consoles to buy.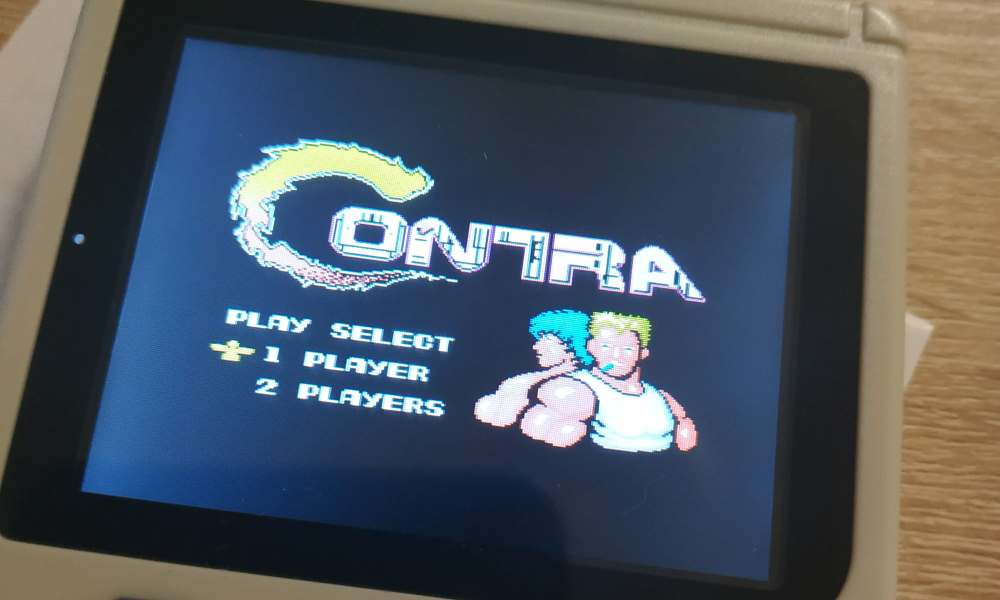 Looks like Game Boy from 90′, with a significant improvements, this game console is must have. You can buy it for around $20. Back light color display brings all fun, and detailed graphics from that period. You should try to find your piece, to have all game titles you have enjoy when you was a kid.
PSP X6 Handheld Game Console
The last one, PSP X6 Retro Game Console. This one is cheap also, but offering a lot of old game titles. It uses emulator to run retro games from well known 80′ game console manufacturers.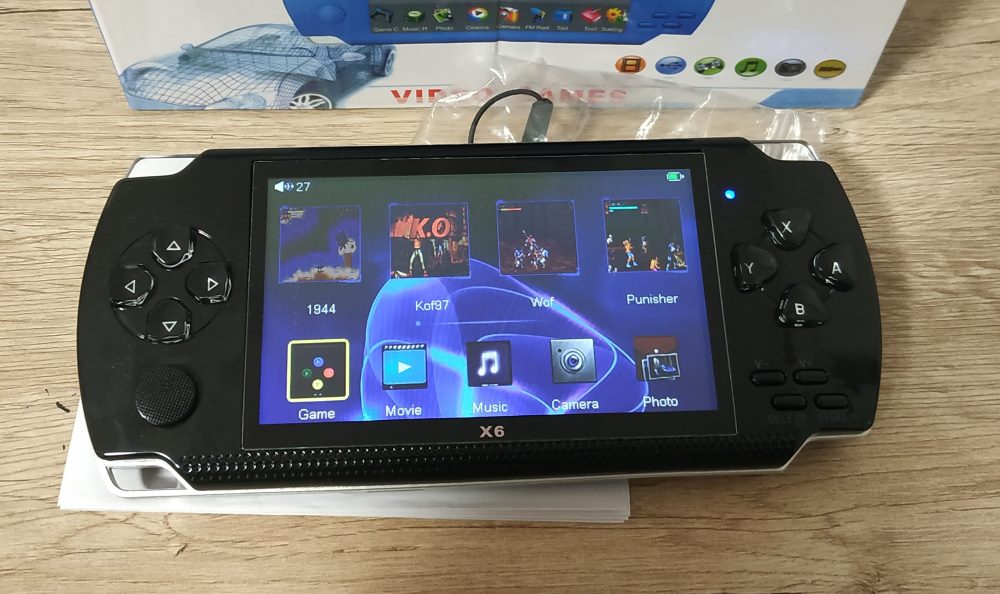 This handheld game console have internal storage populated with a lots of game titles. You can copy your own games, which runs on emulator. If necessary, expandable storage slot is available, either to rip some more games or videos and songs. This console can reproduce music and video as well.
On my list of most popular handheld consoles it comes with a low price and much fun to offer. This one comes with price low as $35.