WeTek Play Android TV DVB-S2 Satellite Receiver Review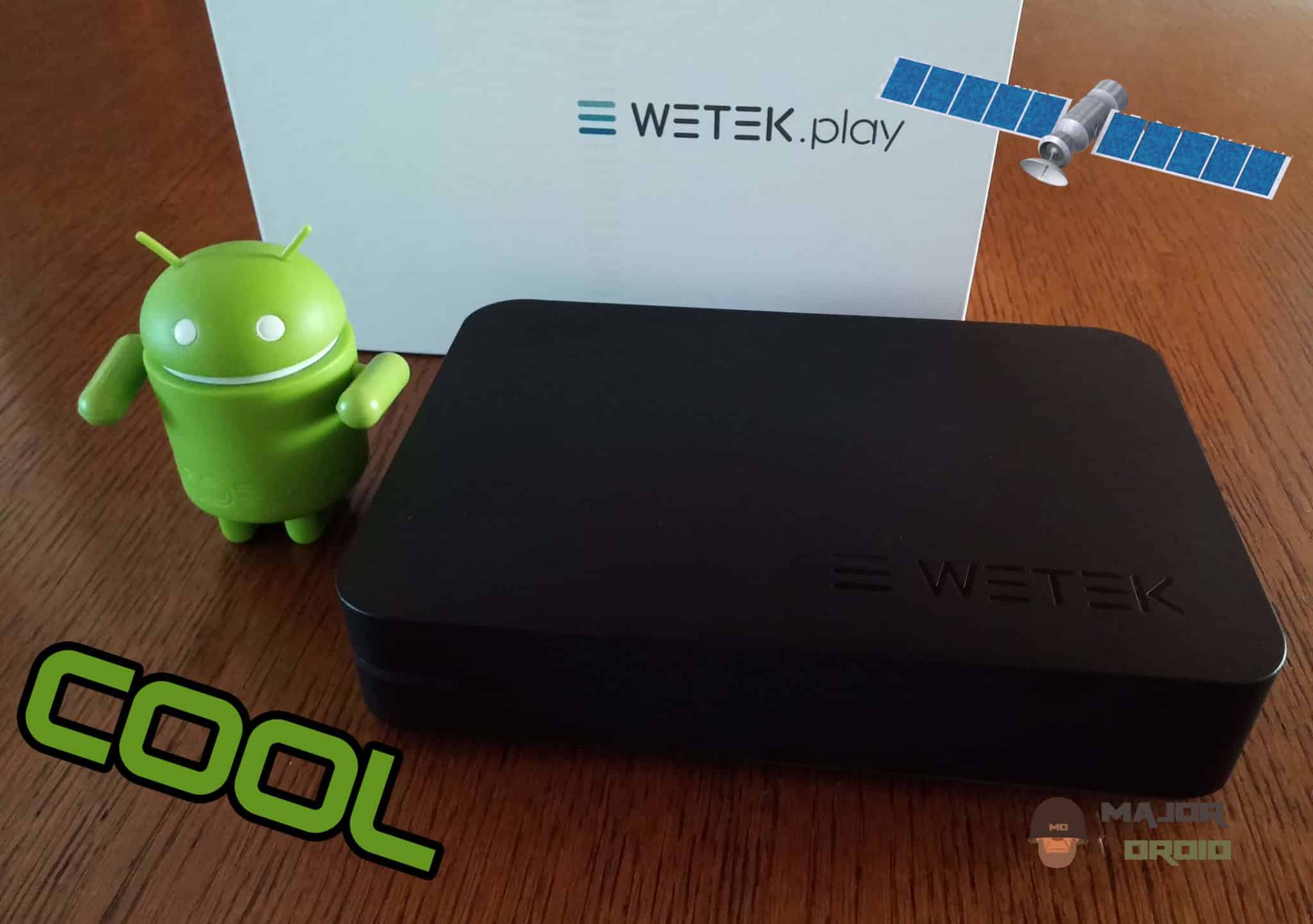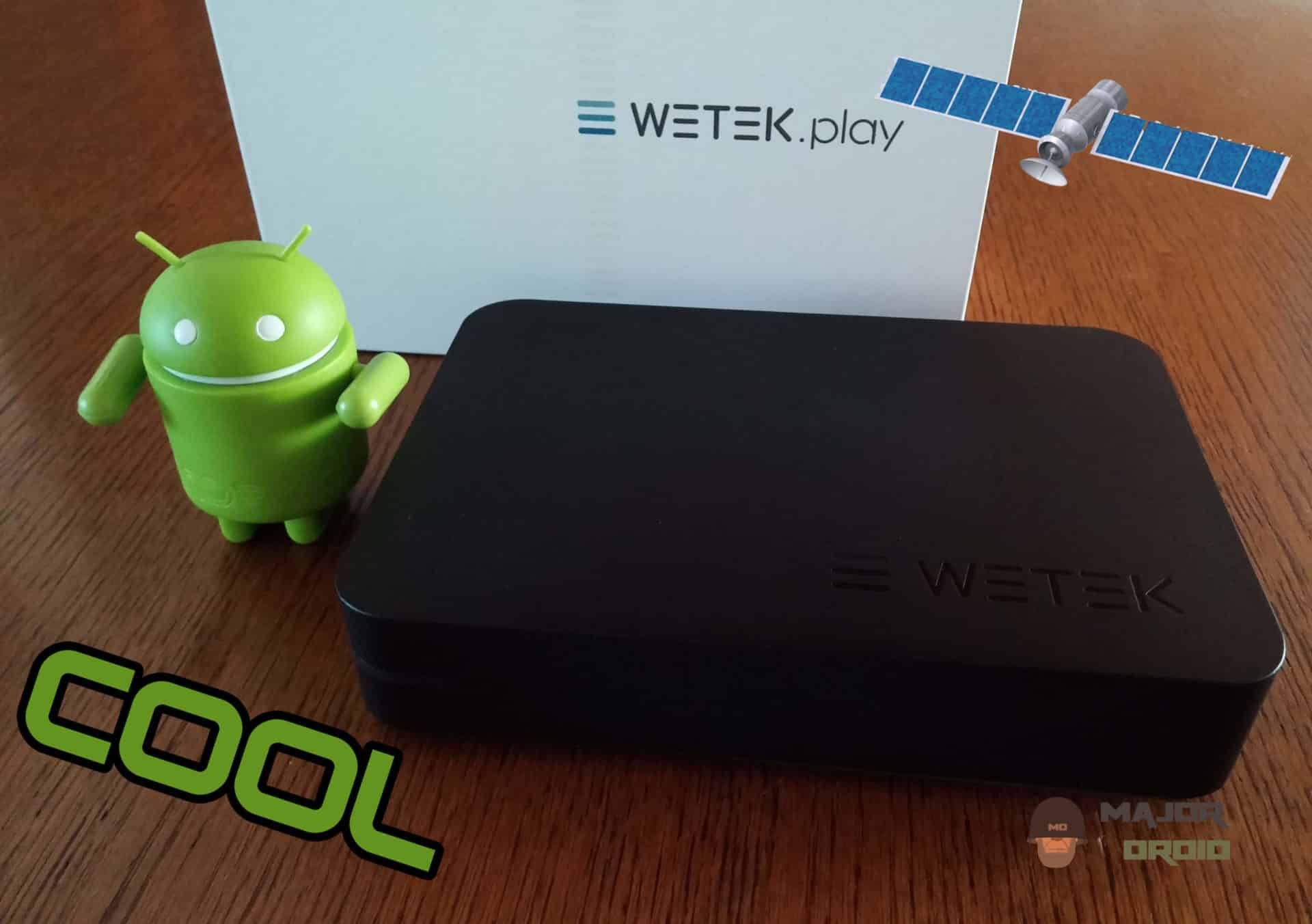 I had several similar devices like WeTek Play so I am very excited because this box has also DVB-S2 receiver. So you can use the device as Android satellite receiver and media player at the same time. This is really unique because this is the first Android TV box with built-in tuner. So stay here and find out more about this cool device.
Design and build
WeTek Play looks the same as any other satellite receiver or Android TV box. It is made of plastic and when it comes to size it is very similar to Dreambox DM500 HD. On the right side is located USB port and microSD port. While at the back side there are all other ports. For example: LNB1, LNB2, additional two USB ports, LAN, HDMI, optical and DC 12V. Anyway it looks really cool and because of its size does not take up much space. Also the build quality is really good and it feels like premium.
Wetek play vs Dreambox dm500 hd Ferrari SIM
First Boot Impressions
Okay when I started the device it was holding for 30 seconds approximately. After that it appeared setup where I can adjust settings such as language, screen resolution, Internet connection and other. After that appeared the home screen where I can finally start playing.
Performance and benchmark testing
As usual I test every device with several benchmark test applications to see how they perform. For this purpose I have used Geekbench 3.0 and for technical information I have used CPU-Z app. So WeTek Play has 1 GB RAM and 4GB of internal memory. The internal memory you can expand with microSD card or USB flash drive. It has dual core CPU AMLogic AML-8726 MX with speed 1.5 GHz.
So you can see it has a really good hardware which will be enough for every purpose. I have tried everything from gaming to the watching satellite channels. And during use I did not find any problems. Also below you can see test results including CPU-Z info.
Software
It comes with installed Android 4.4.2, and user interface is more or less the same as on any other device with Android system. There are also several applications already installed like XBMC, MX Player, SuperSU and Kodi. Of course there is also possibility to install OpenELEC and recently I have seen that soon will be available Enigma 2. So this sounds great and I am looking forward to use it. The user interface is fluid and fast, almost every application opens very quickly.
WeCloud Antenna IPTV Service
WeClodu Antenna is application which allows you to watch IPTV channels from several countries. To use this function you will need to activate your account. To activate your account you will need to provide your membership code which is giving to by membership card. After activation you will have ability to watch over 180 channels like Bloomberg, BBC and many other. They will stay free to air forever according to the company. Of course if you have your own private IPTV channels you can also add them to WeClodu Antenna.
Satellite Receiver App – WeTek Theater Live TV
As I am a big fan of satellite television, I was very excited because I was for the first time saw the Android media player with build in dual DVB-S2 tuner. The very idea is really promising because in this way you don't need to have two separate devices. This device offers you the same experience like two separated devices and of course it is very practical.
So it comes with pre-installed application called WeTek Theater with which you can watch satellite channels. When you for the first time enter the application, it will ask you to setup your satellite configuration. So when you enter the setup configuration, then you will need to select the desired satellites which you use in your configuration. Of course you need to setup other settings like DiSEqC version, do you use Motor and other. Anyway it supports DiSEqC 1.0, DiSEqC 1.1, DiSEqC 1.2 and DiSEqC 1.3. After you set up your satellite configuration then you can scan the satellites. When you are done you can go watch the desired channels.
Wetek play Oscam – Cardsharing support
As I said in beginning I'm a huge fan of satellite television, so because of that I went a step further. I was very curious does this device support cardsharing. So I have found Android app called OSTool. Which you need to install like any other application. After you do that you need to configure your Ccccam server. I did that all and I tried to play, and voila everything is working just fine. So I can safely say that cardsharing is working on this satellite device.

Miscellaneous Tests
Bluetooth
It has also Bluetooth so you can normally connect with any other device. I tried with my Android smartphone and I had no problems with connection. From available information I can say that this box also supports Playstation Wireless Game controller so this is pretty good because you can play games much easier.
External Storage
You can use microSD card or USB device like flash drive or hard drive because it supports all of the above. For example I have connected my USB 3.0 hard drive and I have tested read and write speed with File ES Explorer.
NTFS     4.05 MB/s           11.18 MB/s
FAT32   3.72 MB/s           12.2 MB/s
BTRFS   Not supported
USB Webcam
Also if you want to use the WebCam for Skype or similar video calling application you can easily use any WebCam because I tried with my no name and it worked like a charm.
Gaming
I tried several games which can work on such a device like this. And they all worked as they should work. Of course this box does not have high-end hardware and because of that some demanding games can work slowly. But this is nothing strange.
Conclusion
WeTek Play is very interesting device which has medium strong hardware like dual core CPU, 1 GB of RAM and 4GB of internal memory which of course you can extend with microSD card. In my personal opinion the operating system is very stable and fluid. There is also OpenELEC system and you can expect very soon Enigma 2 which is really great news. So you can see that you have ability to choose what system suits you.
Also it is very unique because these days there are still few Android media players which has built in tuner. You have ability to choose which tuner do you need DVB-C/T/T2 or DVB-S2. I personally have with DVB-S2 tuner. So except Android functions you can also watch satellite TV with support for cardsharing. There is also support for IPTV and you get additionally 180 TV channels for free.
Overall in my personal opinion it is a great device with reasonable price which is actually €108.99 with free worldwide shipping from European Union. They are actually located in beautiful country Slovenia. Also for each purchase you get premium warranty and the warranty is 24 months. Which proves how serious they are. For more information please visit the official website and if you decide to buy it you can buy it here from their official online shop.