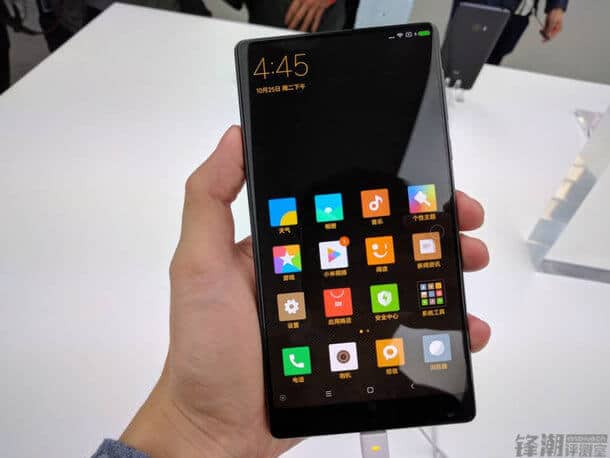 Last night Xiaomi released a concept smartphone with name MIX. Actually it is a smartphone with ceramic body and great screen-to-body ratio which is actually 91.3%! According to the available information it should have resolution of 2040 x 1080 with screen aspect ratio 17 : 9.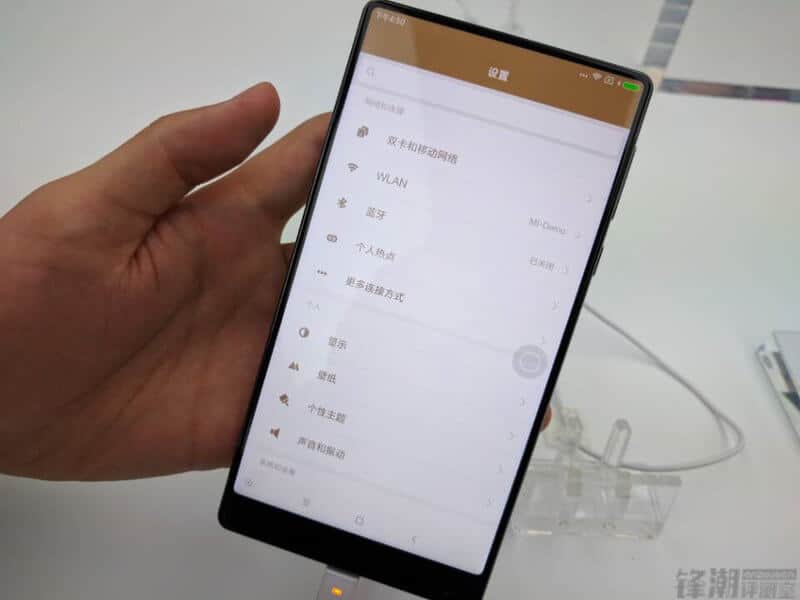 Now now today some users posted white version of MIX, of course the final version may look different. As you can see the front facing camera is placed in the bottom of the screen.
Also if you are curious what the codename MIX means, according to Sun Peng, it means Made in Xierqi.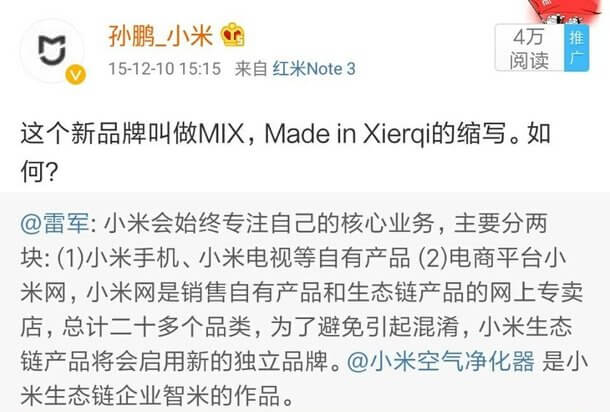 source: techweb