XIAOMI ANNOUNCES THE TOP-NOTCH MI TV LUX 65″ OLED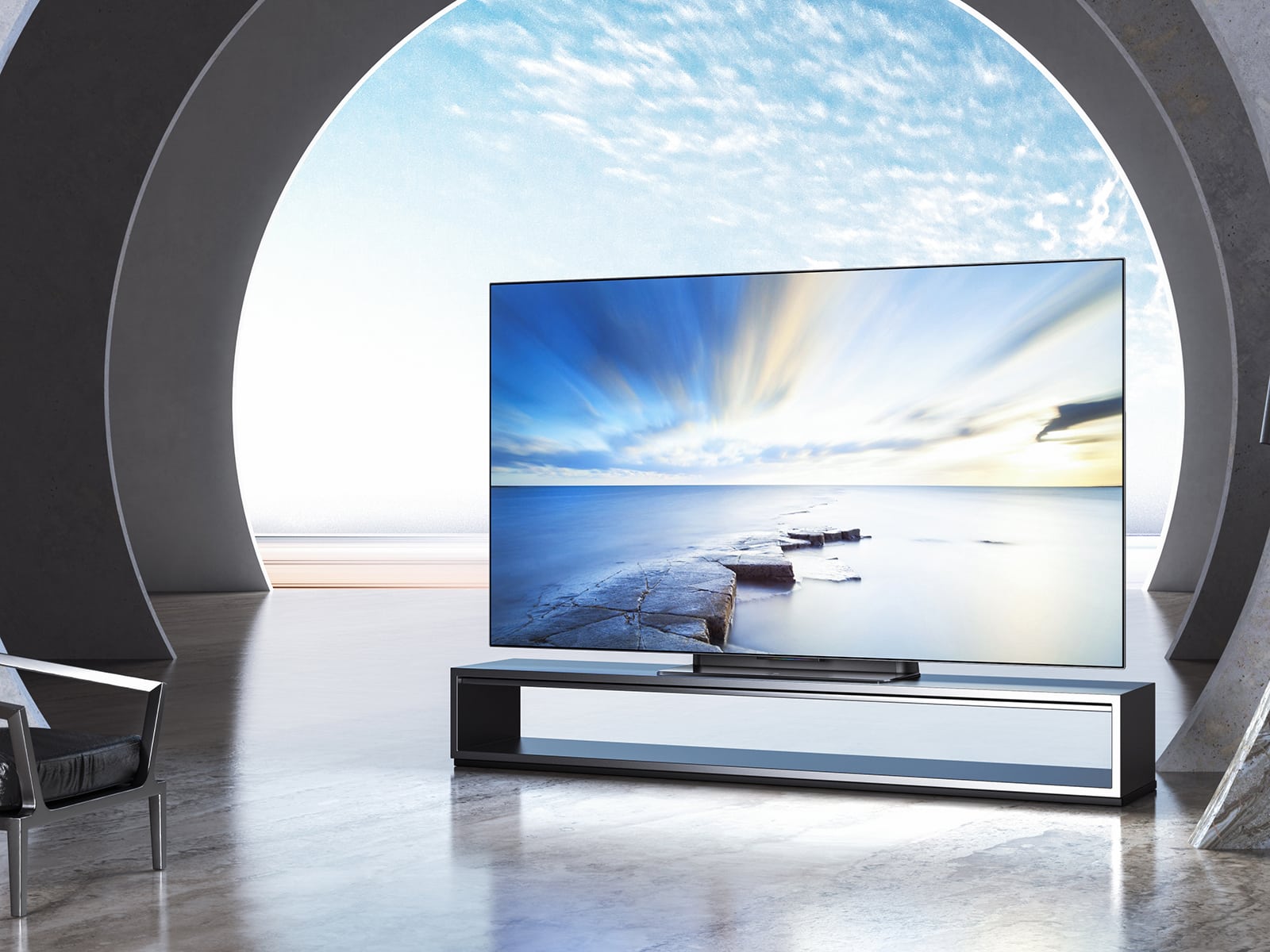 Today, global technology leader Xiaomi officially debuted its first-ever premium TV model – Mi TV Lux 65″ OLED – in Mainland China. It boasts a 65'' OLED display, a 98.3% P3 color spectrum, Delta E<1.5 color accuracy, AI Master Smart Engine, and Dolby Vision support. Mi TV Lux 65″ OLED is built to exceed expectations and takes visual quality to the next level.
This ground-breaking device also features a stunning audio performance with 9 speaker units with a combined output of 65W, 3D Spatial Sound System, and Dolby Atmos support. It doubles up as a powerful gaming display, thanks to the Auto Low Latency Mode (ALLM), a Variable Refresh Rate from 40Hz to 120Hz, and HDMI 2.1 standard output.
Xiaomi's first flagship TV – OLED display offers a Delta E as low as 1.5 for accurate colors
As Xiaomi's first ultra high-end TV, Mi TV Lux 65″ OLED features the latest OLED technology. With 8.29 million individually controlled sub-pixels, the device offers superb high contrast and achieves a black level of close to 0-nit in dark scenes. This ensures an outstanding dark room performance and magnificent viewing quality.
Mi TV Lux 65″ OLED also offers professional-grade color reproduction by covering 98.5% P3 color gamut. With an OLED display, it supports true 10-bit color depth display and can accurately reproduce a wide range of 1.07 billion different colors. Along with a Delta E as low as 1.5, Mi TV Lux 65″ OLED retains and brings out true-to-life color pictures.
Spot every detail with AI Master automatic picture quality adjustment and Dynamic HDR
Mi TV Lux 65″ OLED's AI Master deep learning engine combines both the essence of human wisdom and creativity. Powered by an MPU 9650 intelligent processor, it automatically adjusts picture quality through Xiaomi's AI Master for Picture technology. This dedicated technology currently supports 20+ image quality algorithms and intelligently optimizes five major content types.
Thanks to the OLED panel and numerous technical advances powered by the new MTK chip, Mi TV Lux 65″ OLED is able to access Dolby Vision HDR imaging technology, HDR10+, HDR10, and HLG. Dolby Vision revolutionizes the TV experience with incredible brightness, contrast, color, and detail backed by the astoundingly vivid image quality. Dynamic HDR not only enhances TVs HDR capabilities but also ensures that Mi TV Lux 65″ OLED can perfectly display all sorts of HDR10+ video content shot on a mobile phone. It also guarantees that every moment of a video is displayed at its ideal values for depth, detail, brightness, contrast, and wider color gamuts.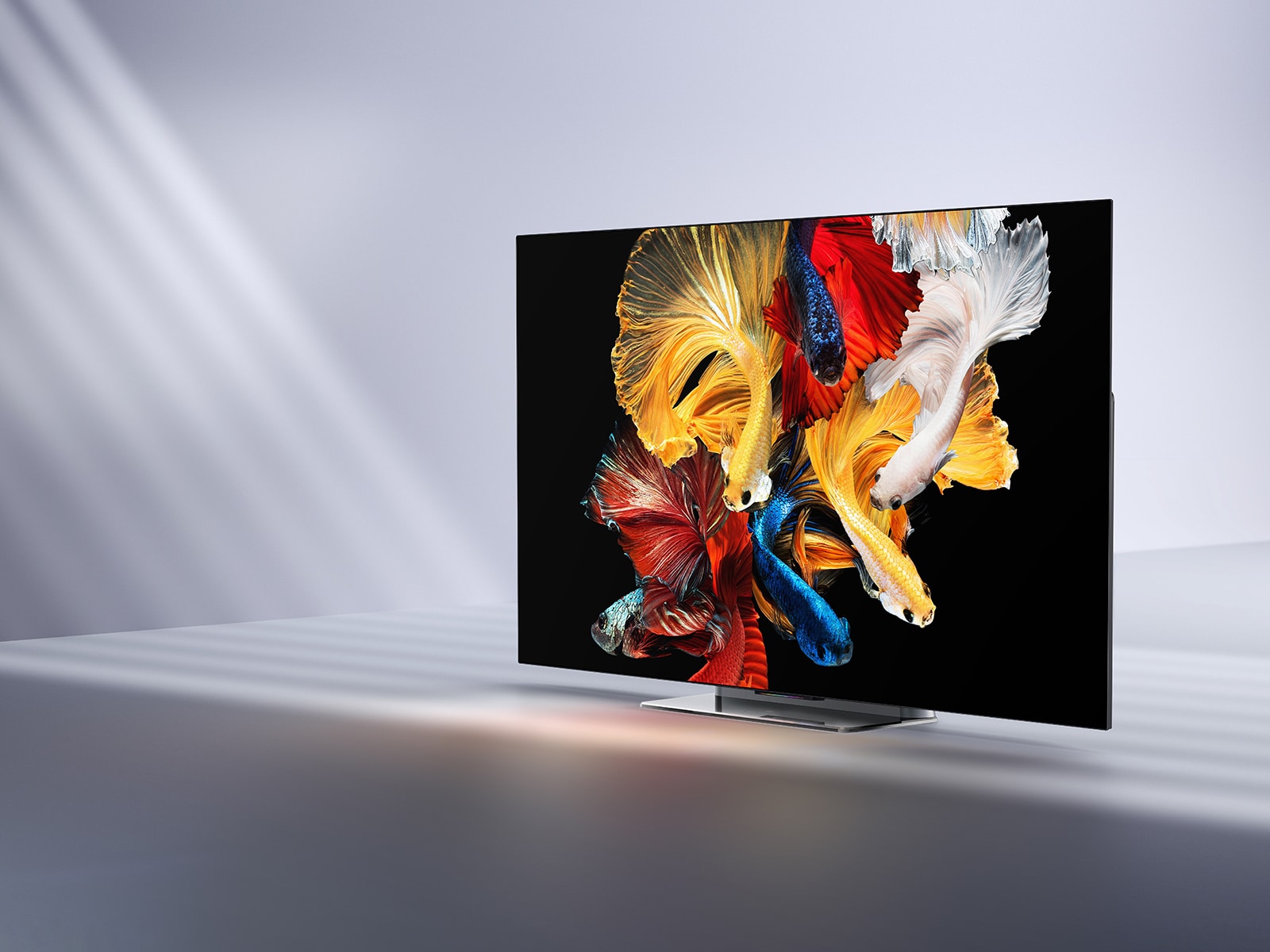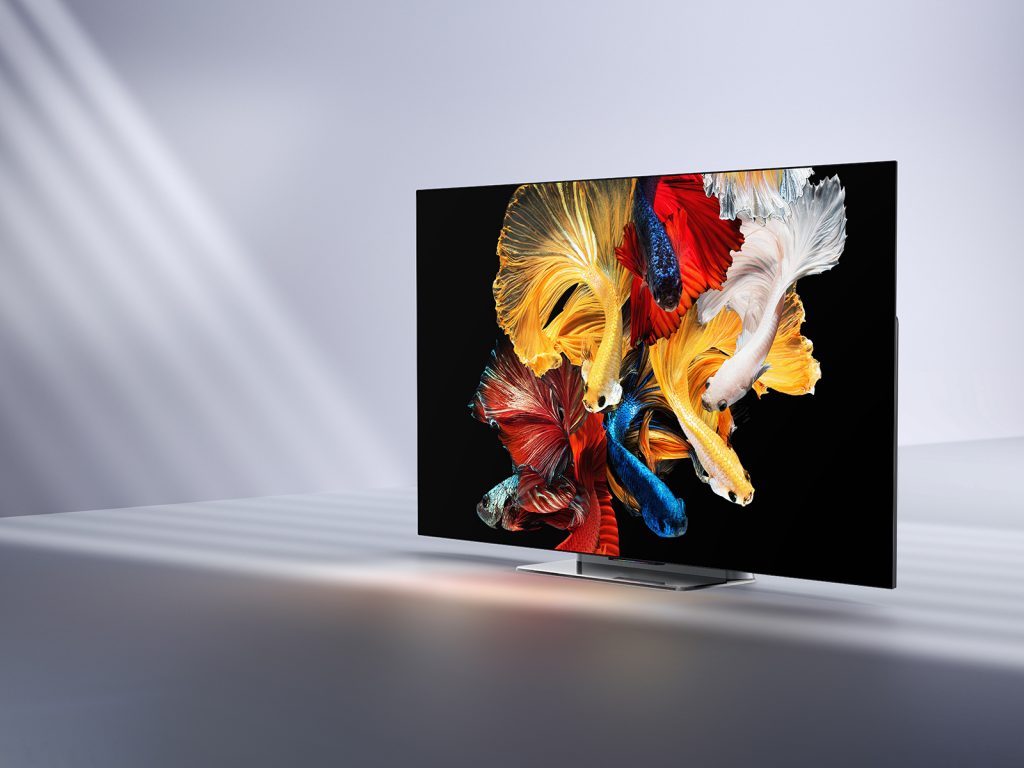 Feast your eyes with 120Hz refresh rate, MEMC, and low blue light protection
Xiaomi's vision for next-gen premium TV is to ensure an ultra-smooth viewing experience for every use scenario. This means stutter-free and low latency image quality no matter if it's for watching movies, dramas, or sports shows. With 120Hz high refresh rates, 1ms (GtG) response time, and MEMC technology, the Mi TV Lux 65″ OLED can present highly dynamic motion pictures in stunning clarity. This ground-breaking offering is reinforced with image enhancement technology that can optimize the visual quality from pixel level, enriching low-resolution video content with great detail.
To achieve low blue light emission, the 65'' OLED display adopts an anti-blue light material that emits non-harmful light within the wavelength of 460-480mm. The OLED panel also comes in the right brightness that ensures flicker-free and comfortable viewing even for families with kids.
Deeply immersive audio experience with 9-unit 65W speakers and Dolby Atmos
Aside from top-notch display and image quality, Mi TV Lux 65″ OLED comes with an immersive 3D sound system for a premium quality audio experience, featuring nine speaker units with a total output of 65W. This includes two sets of 12.5W full-frequency bottom-firing main speakers located on the back of the device (each set with one tweeter and one woofer), two dome surround sound speakers at the top that replicate sounds coming from above, along with a 20W subwoofer speaker with 1.9L sound chamber, and two passive radiators. Mi TV Lux 65" OLED is able to create an immersive sound field that allows users to indulge in a 3D panoramic audio experience with sounds coming from all directions.
Mi TV Lux 65" OLED supports eARC (Enhanced Audio Return Channel) and 32-channel PCM for high-bit rate 3D surround sound signals directly to other speakers via HDMI. With AI Master for Audio sound enhancement technology, the TV can identify content and adjust audio settings automatically between 5 modes: movie, music, news, sports, and others to best suit the scenario. Combined with the capabilities of Dolby Atmos, it offers a truly astonishing audio experience at home.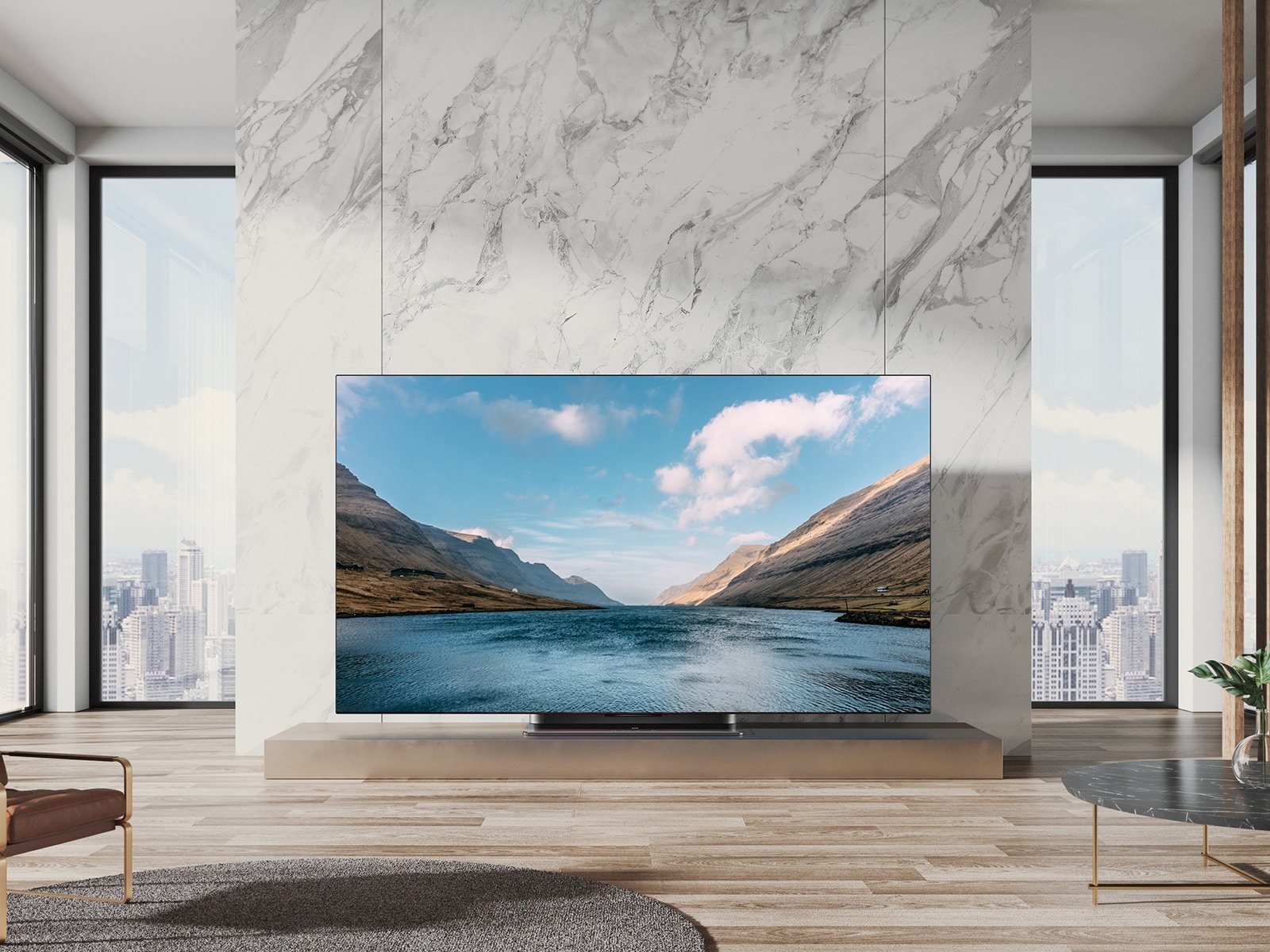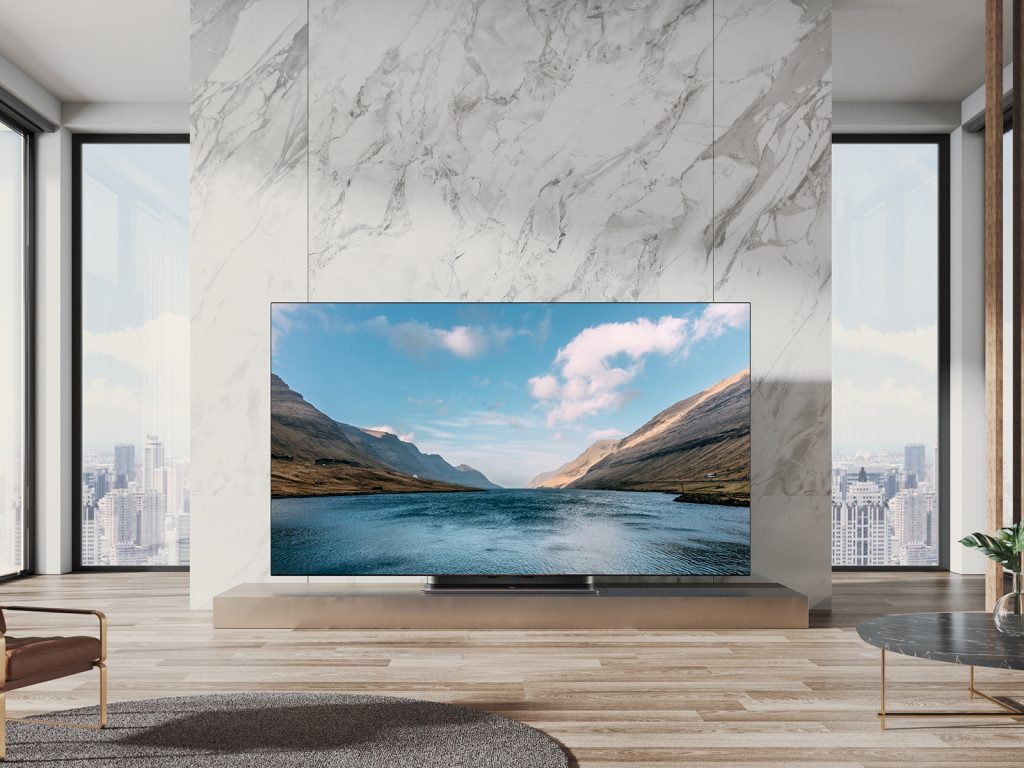 Enjoy the audiovisual experience you deserve with premium configurations
Thanks to the flagship MPU 9650 chip, the TV promises breakthrough audio and video quality, which is critically important for console gamers – one of the core user groups of high-end TVs. Mi TV Lux 65″ OLED's new series of OLED panels not only support the common HDR10 format of games, but is also equipped with the latest generation HDMI 2.1 standard protocol interface that supports Auto Low Latency Mode (ALLM) and Variable Refresh Rate (VRR). The 4K 120Hz screen output is not only great at coping with the current mainstream game consoles, but is built to support upcoming next-generation consoles.
Mi TV Lux 65″ OLED aims to become a large-screen smart hub in the user's home. The in-box NFC Bluetooth remote allows users to simply place their smartphone near the remote to project video content, as well as easily control the TV or other smart home devices using voice commands. It also comes with a built-in XiaoAi AI Assistant 3.0 which boasts a brand-new UI interface, newly added male assistant voice options, and the continuous dialogue function.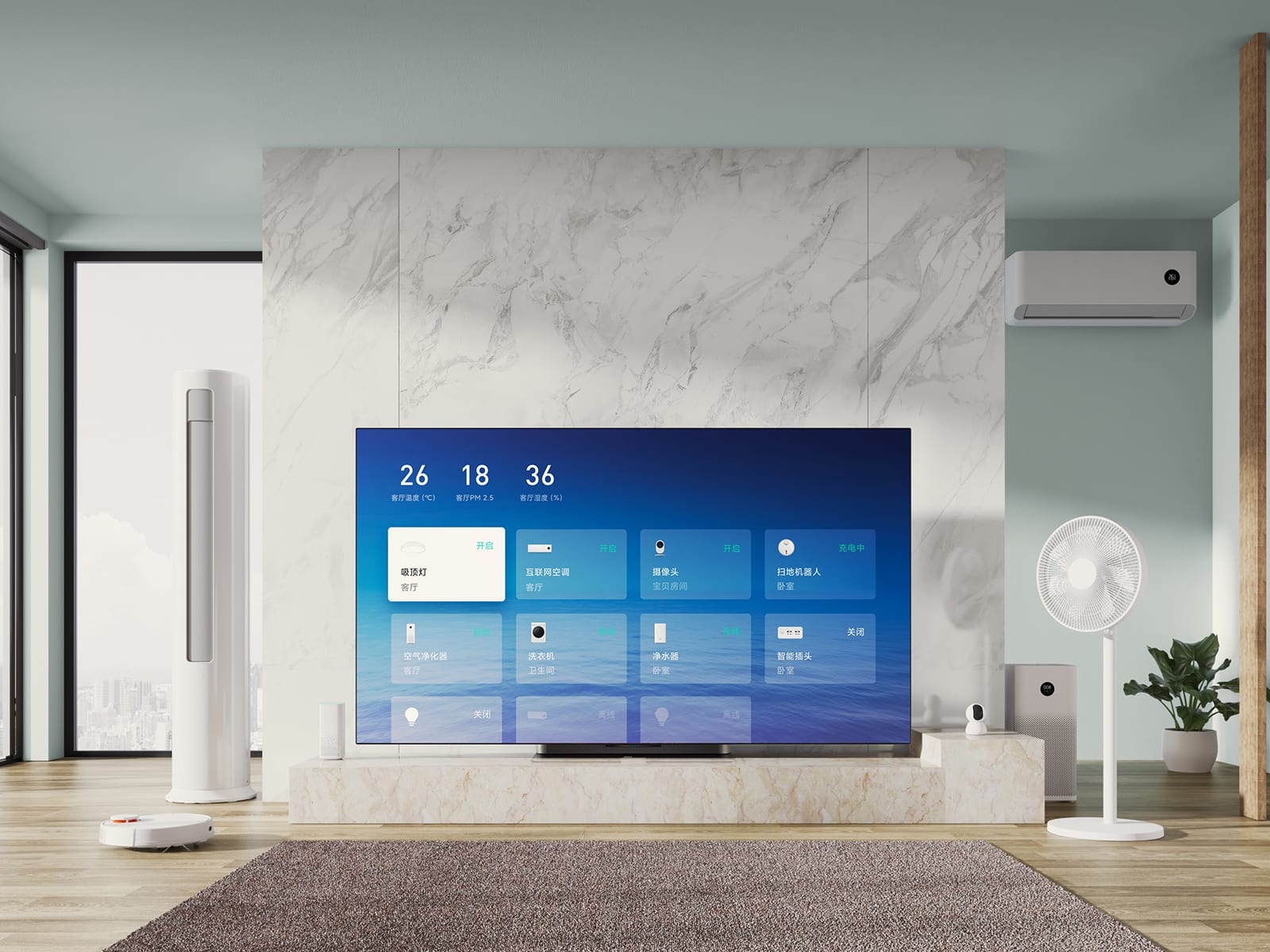 Mi TV Lux 65″ OLED boasts a four-sided bezel-less full-screen design with a 98.8% screen to body ratio, creating the ultimate borderless experience. It also adopts a premium glass stand and a colorful notification light at the bottom of the device, while supporting Always-On display on its OLED panel that can incorporate smart widgets like clock, weather, personal signature, or even display the status of their smart home devices.
Priced at RMB 12,999, Mi TV Lux 65″ OLED will be available for purchase on Xiaomi official channel in Mainland China starting from July 3rd.