Xiaomi Huami Amazfit Stratos [REVIEW]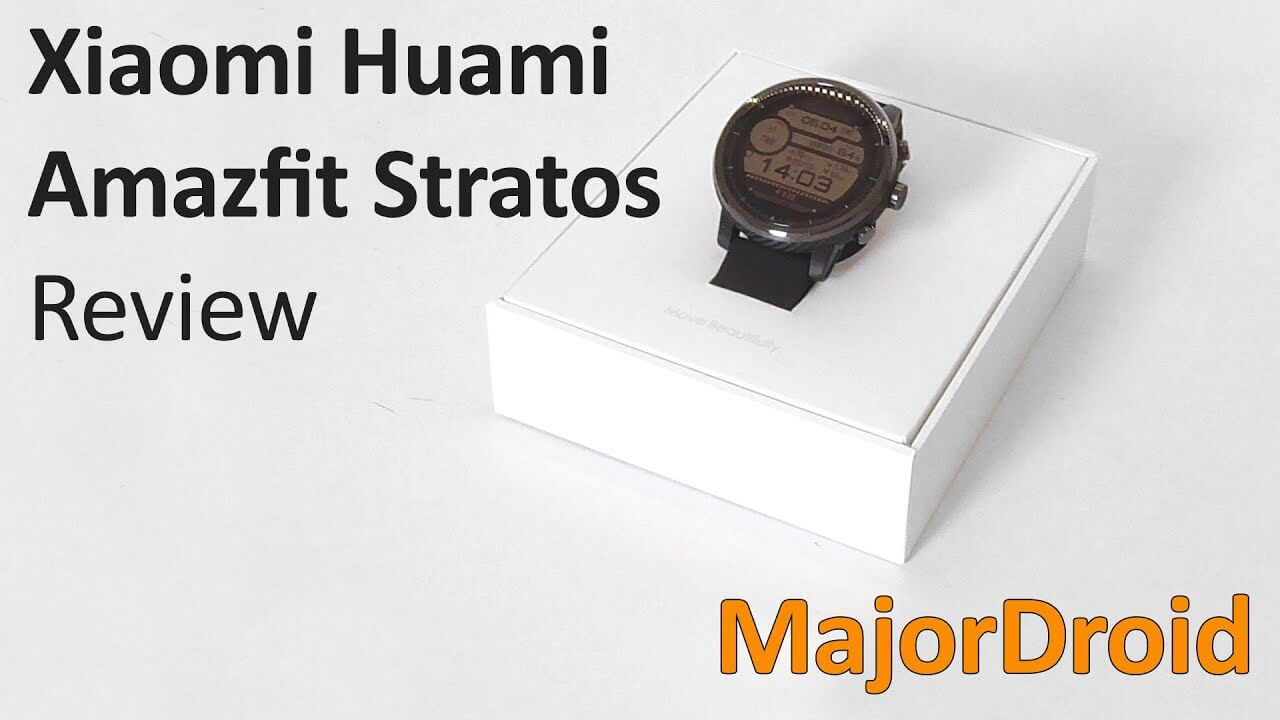 A smartwatch, useful device or a short-lived fad made to suck money out of consumers' pockets? Today we're looking at Xiaomi Huami Amazfit Stratos, smartwatch made by two companies. With a relatively low price of $190 and a heap of useful functions, we're looking at an interesting option for people who aren't ready to put their savings into something they might not even need.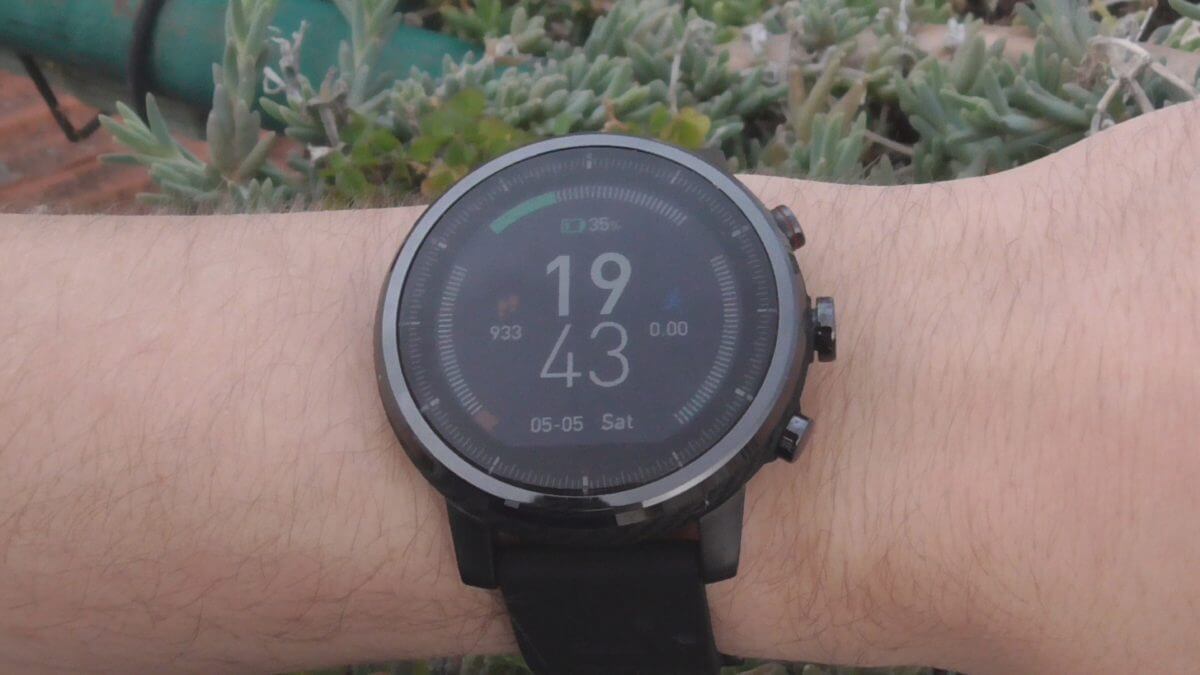 Build quality and buttons
This smartwatch is very well build with a chrome edge and the rest of the body in carbon fiber. Buttons are made out of stainless steel and the center button is additionally textured for easier identification. Pushing them feels great and the click is hard and defined. The screen is also protected by tempered glass, one of basic things on a watch that I'm glad Xiaomi/Huami didn't forget. A lot of smartwatches tend to be a bit on the heavy side, but Stratos has no problems with it considering it weighs only 60g. With such weight, it feels like any other watch on your wrist. One negative thing I have to attribute to it is it's silicone strap. Despite being comfortable on your skin, it looks cheap and out of place on such a premium looking smartwatch. I hope that silicone is tougher than it looks because this watch needs to withstand various vibrations, rapid changes in temperature and the effects of water and sea. I know what you're asking yourself so I'll tell you right away – yes, this smartwatch is waterproof up to 50m! Because of that, Xiaomi/Huami have sacrificed both a microphone and a speaker on this smartwatch. Still, since it's fitness oriented – it seems like a reasonable enough decision.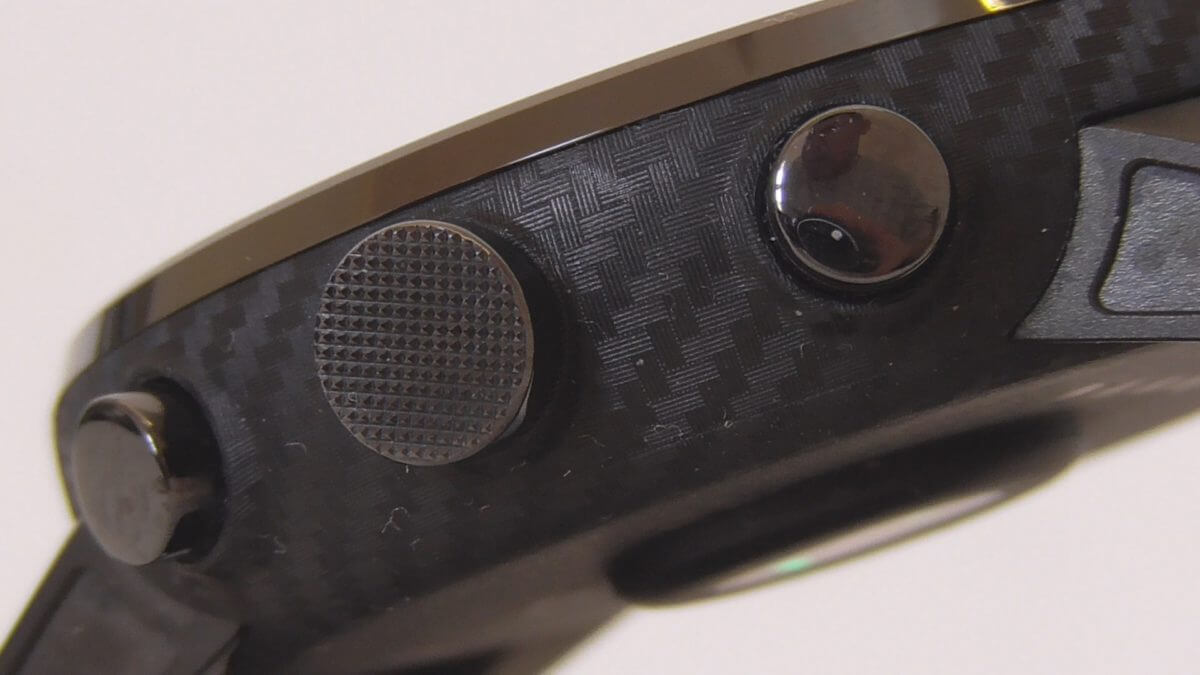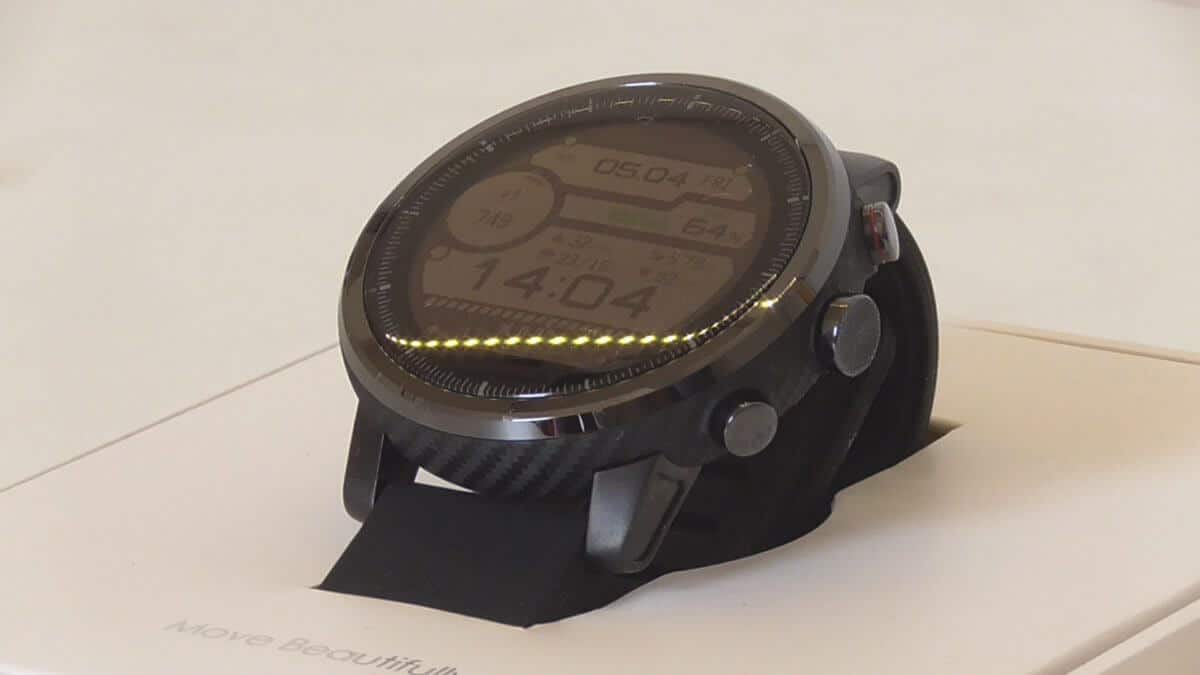 Operating system and features
Now we come to the interesting thing about every smartwatch, it's operating system. The OS is a connector between bare metal hardware and the user which makes it an important element of some device's user experience. Xiaomi/Huami have decided to use their proprietary OS on this device and we don't have much information about things under it's hood. Some things allude that their OS was based on Android, but we're sure that it's not compatible with Android Wear (Wear OS). This smartwatch has 14 different watchfaces, and almost every one of those can be customized to boot. It also supports 13 different sports where this watch measures, in real time, you heart rate, speed of movement, calorie consumption, your position (by GPS) and other things you'd expect out of a fitness tracker. Since it has a hardware pedometer installed, while turned on this smartwatch also counts your steps. Of course, beyond sport and fitness this watch can play music from it's internal memory to your bluetooth headphones, give you weather reports, analyze your sleep schedule and it also has a compass! All of this is synchronized with the Amazfit application over bluetooth. I can't say the application is advanced, but it's not rudimentary either. Most of the settings you can adjust inside your smartwatch, but for example, changing the order of it's widgets is done from the application. Amazfit Watch application will probably be of most use to you as an easy way to glance over the statistics that the watch has collected.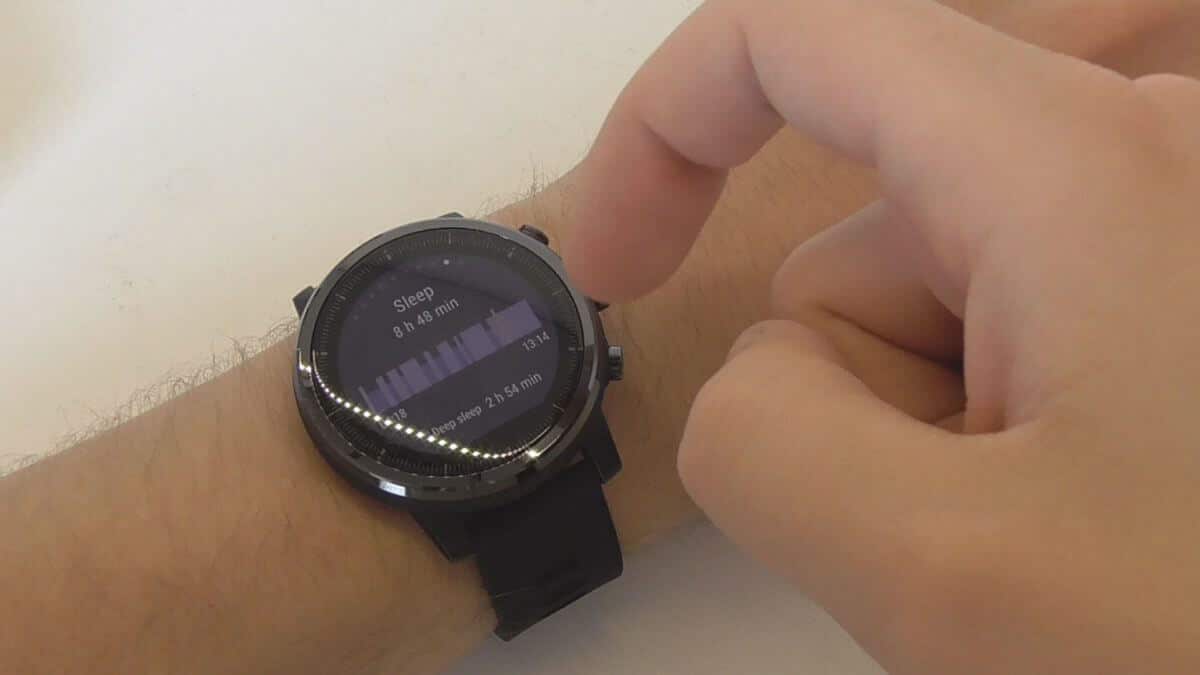 Of course, it's not all fun and games when it comes to this OS. User interface is pretty confusing, after multiple days of usage I still sometimes press the wrong button or swipe in the wrong direction. The power button only wakes the watch but when you press it again, instead of putting the watch to standby, it changes a page. In order to read the notifications, you must first wake the watch and then swipe up (instead of having such an important function be bound to one of the buttons). Tap to wake works sometimes, only if you tap the screen twice in the precise interval that the smartwatch likes. Activation on raise works, but it's a bit too sensitive. While I'm lying in the bed, it's prone to waking itself up randomly when I'm moving my hands about. There are some more minor hiccups that an astute user will notice. With such imperfections in the user interface, The OS also has some minor stuttering issues. Changing the watch face has known to put my Stratos out of order for up to 20 seconds. With that, it also has a lot of microstutters in the system and moments where you don't know if your watch didn't recognize the input or it did and is just processing something.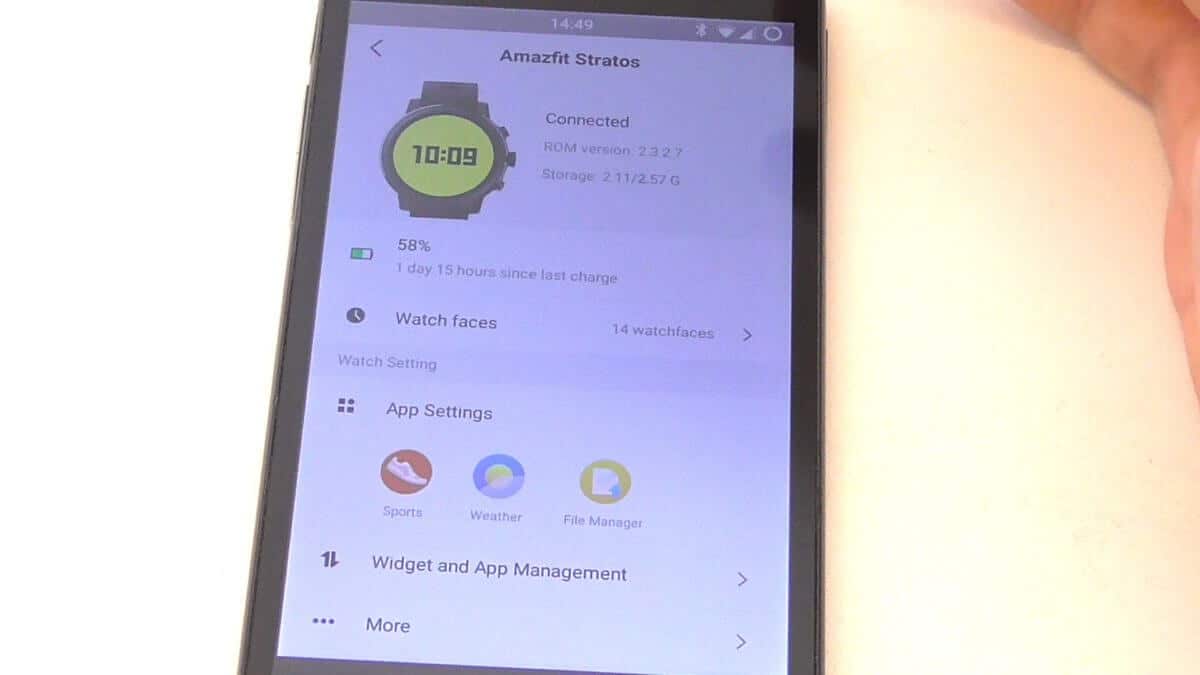 Battery
Xiaomi/Huami claim that the watch can work up to 5 days if you use it every day for 30 minutes and get 200 notifications. When you buy this watch, I wouldn't recommend you to align your expectations by this claim. This smartwatch has a pretty miserable 280mAh battery and that's why small changes in usage patterns can mean huge differences in battery life. With my usage of this smartwatch, it could work for two to four days depending on how often I bike and use it's other functions. Xiaomi/Huami claim that you can stretch this battery up to a week, but with that kind of usage this stops being a smartwatch. In the end, despite the technically small battery – it lasts long enough that I didn't fear killing it while out and about. Battery can be charged in 2 to 3 hours so there's no problem with that, only maybe if you have a problem with removing you wristwatch a bit more often than your old Casio.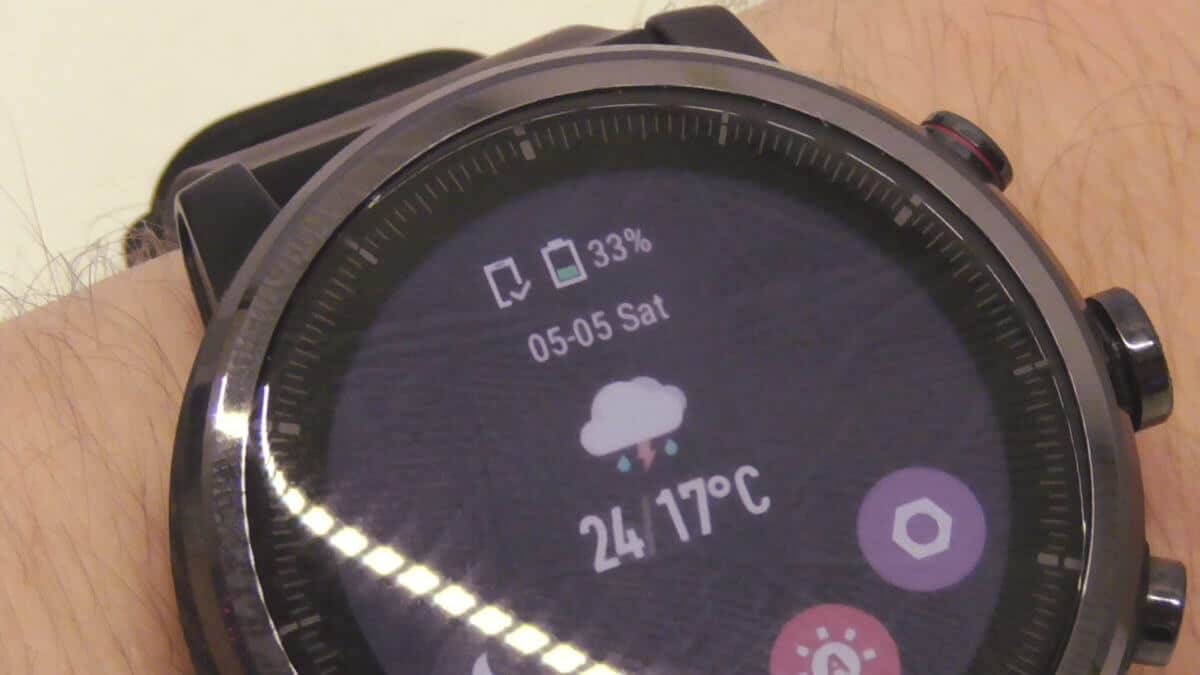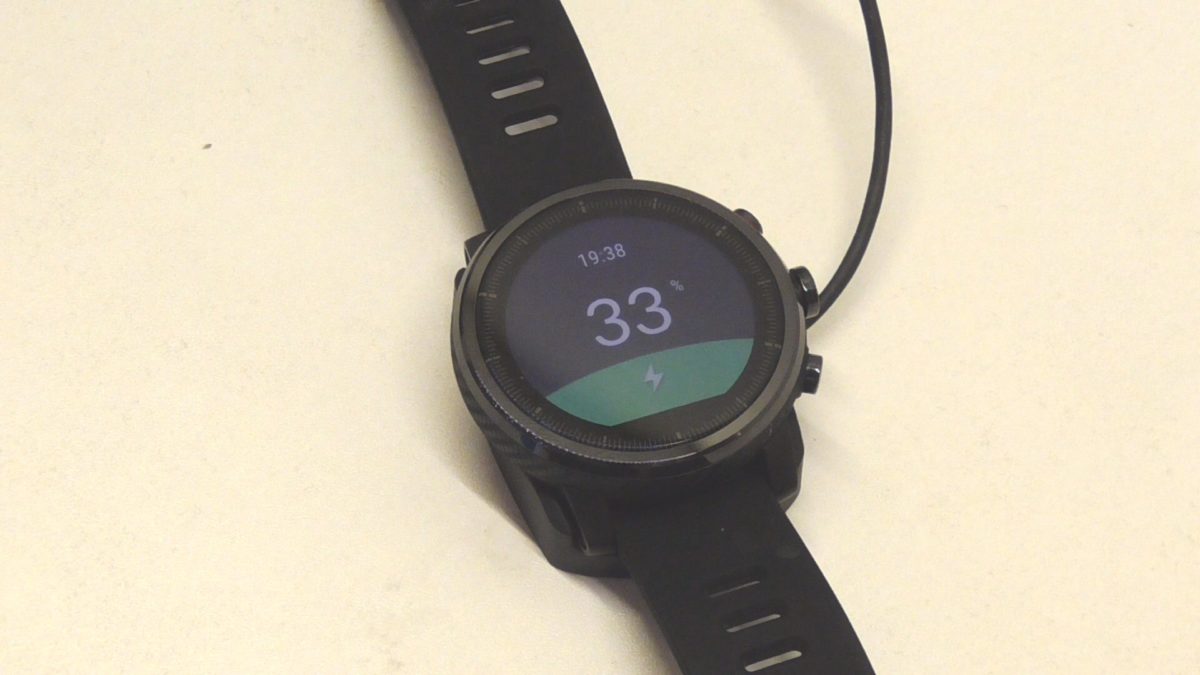 Screen
Screen on this smartwatch can be bo th good and bad depending on what you're looking for. Viewing angles aren't that great which can cause a problem if you want to look up some stats while you're training. Colors aren't much better, though. They are desaturated, and the situation just gets worse when you turn on the bluish backlight which cools down the whole picture. Of course, that can be forgiven since we won't be watching movies on our smartwatch, that's for the kids of the next generation. Despite me ragging on the screen, I have to say that it looks absolutely gorgeous in sunlight! Owing to it's smart design, the sun is the backlight for the screen during the day! Because of that, you can see everything clear and sharp!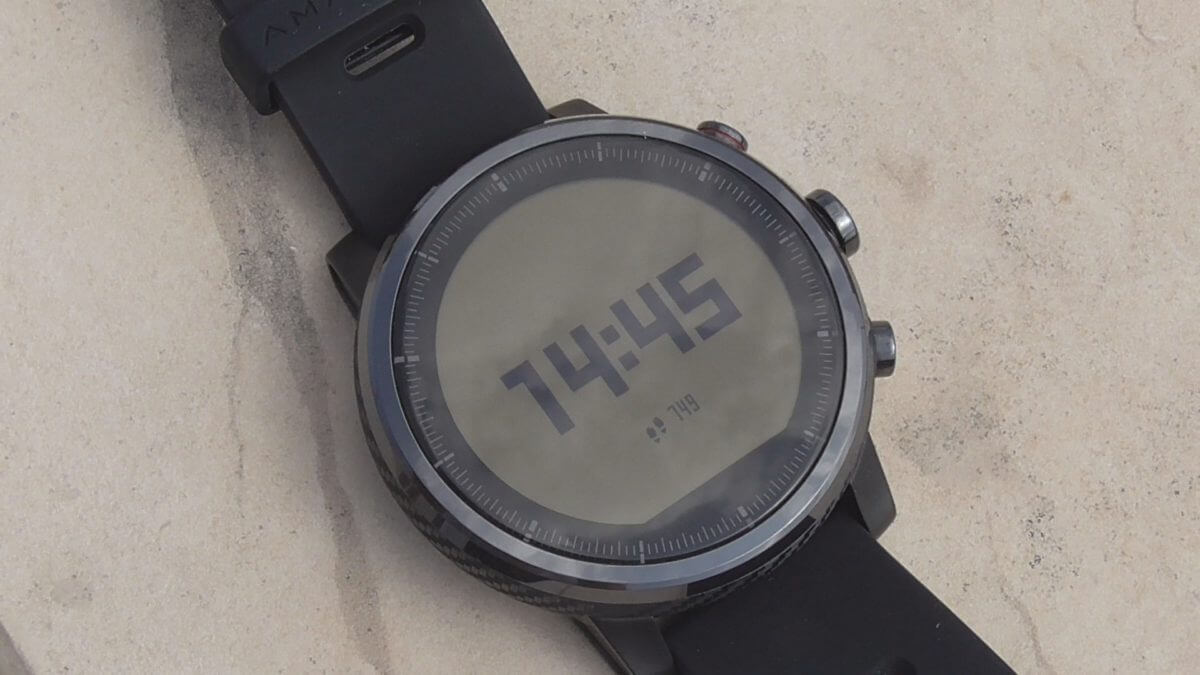 Conclusion
I'll say it right away, despite a lot of hiccups in the system and user interface – me and this watch clicked right away. I personally wouldn't buy it because I don't need it's countless fitness functions, but it showed me that smartwatch technology may not be heading head first into a wall. This watch is perfect for someone who's physically active and wants a nice smartwatch without breaking the bank. If you don't plan on using the fitness functionality of this watch, you may want to consider something else since fitness is the area where this smartwatch shines.
CHECK OUT THE OFFER ON GEARBEST!