2021 TECH TRENDS: ROBOT REVOLUTION AT YOUR SERVICE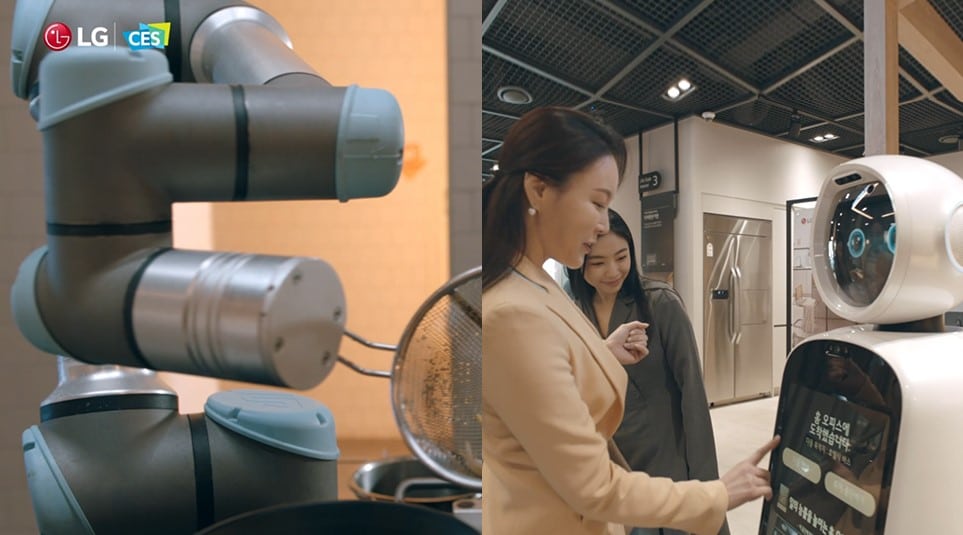 Only a few years ago, outside of sprawling factories, robots were the realm of science fiction. Today, automatons are making their way into our daily lives, in no short part due to social distancing requirements, as robots don't need to breathe. It may not be far off in the future when robot-led services become essential to keeping the world moving while human overlords remain at a safe distance!
At CES 2021, LG's CLOi family of robots led by GuideBot, ServeBot, ChefBot and UV-C Robot demonstrated capabilities that go beyond welding car sheet metal and playing chess. These high-tech robots are intended to be deployed in public spaces such as restaurants, hospitals and office buildings to assistant humans without requiring human-to-human interaction.
LG CLOi ServeBot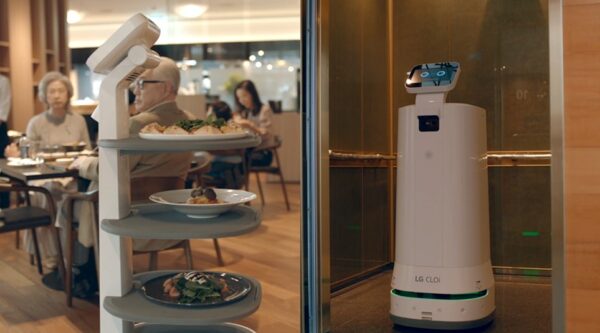 LG CLOi ServeBot comes in two helpful variants – drawer and shelf – to deliver goods inside hotels, hospitals and restaurants. Whether it's transporting medicine and drugs from one hospital floor to another or navigating tables at a posh Italian restaurant with plates of pasta, this smart robot can take multiple instructions at once to deliver stuff in the correct order following the most efficient route possible.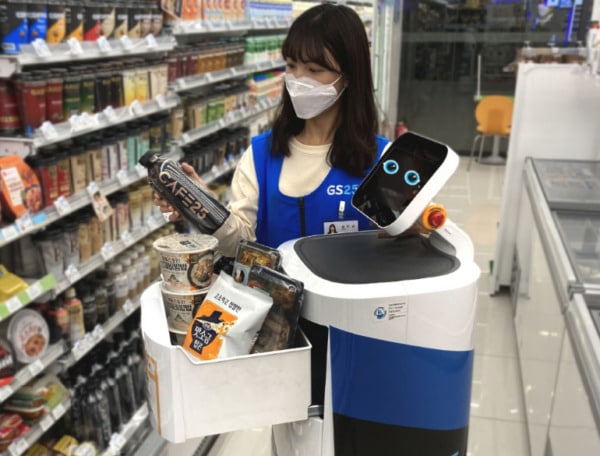 LG CLOi ServeBots are hard at work in a convenience store located on the LG Sciencepark research campus to deliver snacks and beverages to employees in nearby offices, even on different floors accessible only by elevators. Items being delivered are kept secure under lock and key which can only be unlocked once the robot reaches its destination.
LG CLOi ChefBot and GuideBot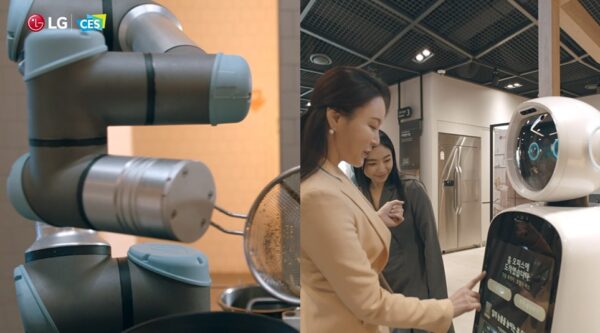 LG CLOi ChefBot is a six-axis multi joint robot that can prepare delicious noodle-based dishes for customers at restaurants with machine-like consistency.
LG CLOi GuideBot was designed as an approachable information desk for destinations such as airports, shopping malls and exhibition halls. The helpful guide boasts an expansive touchscreen that houses a variety of information to help people get where they're going easily.
LG CLOi UV-C Robot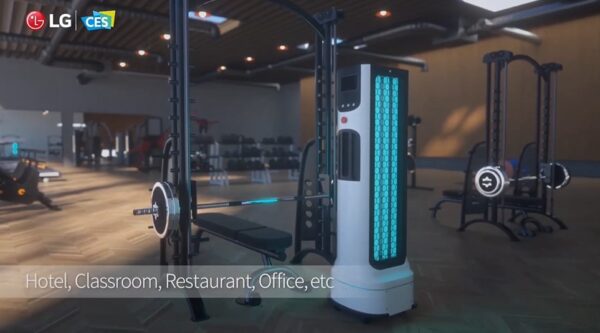 The 1.6 meter tall LG CLOi UV (ultraviolet C) Robot turned plenty of heads at CES 2021. With large UV lamps on its front and back, this mobile hygiene machine has been proven to disinfect 99.9 percent* of colon bacillus within a distance of 50 centimeters.*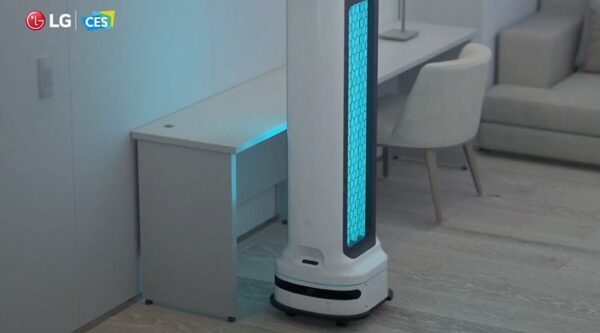 Through its human motion sensor, this robot can be operated via mobile app to minimize human operators' exposure to ultraviolet light. LG's UV robot will make its way first in the U.S. later this year.
LG CLOi BaristaBot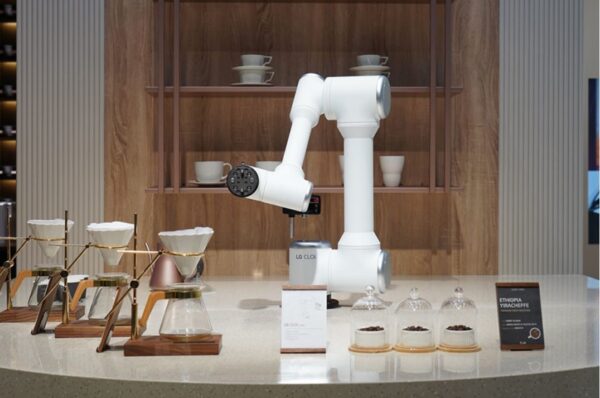 LG CLOi BaristaBot is offering its future-inspired expertise at select cafes in Seoul, South Korea to lend a helping hand during a time of prolonged social distancing. Designed with the ability to consistently deliver a delicious serving of coffee, this supercharged barista utilizes its vast database of type of beans, water temperature and brewing time to create a perfect cup every time.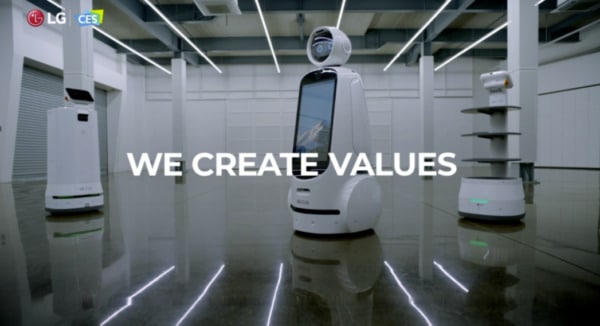 LGs CLOi is presenting humans with a world where interacting with robots, even on an emotional level, isn't only possible, but desirable as well. And who doesn't want more time to focus on the things that really matter and make life so good?