Black Friday the biggest shopping event at the GearBest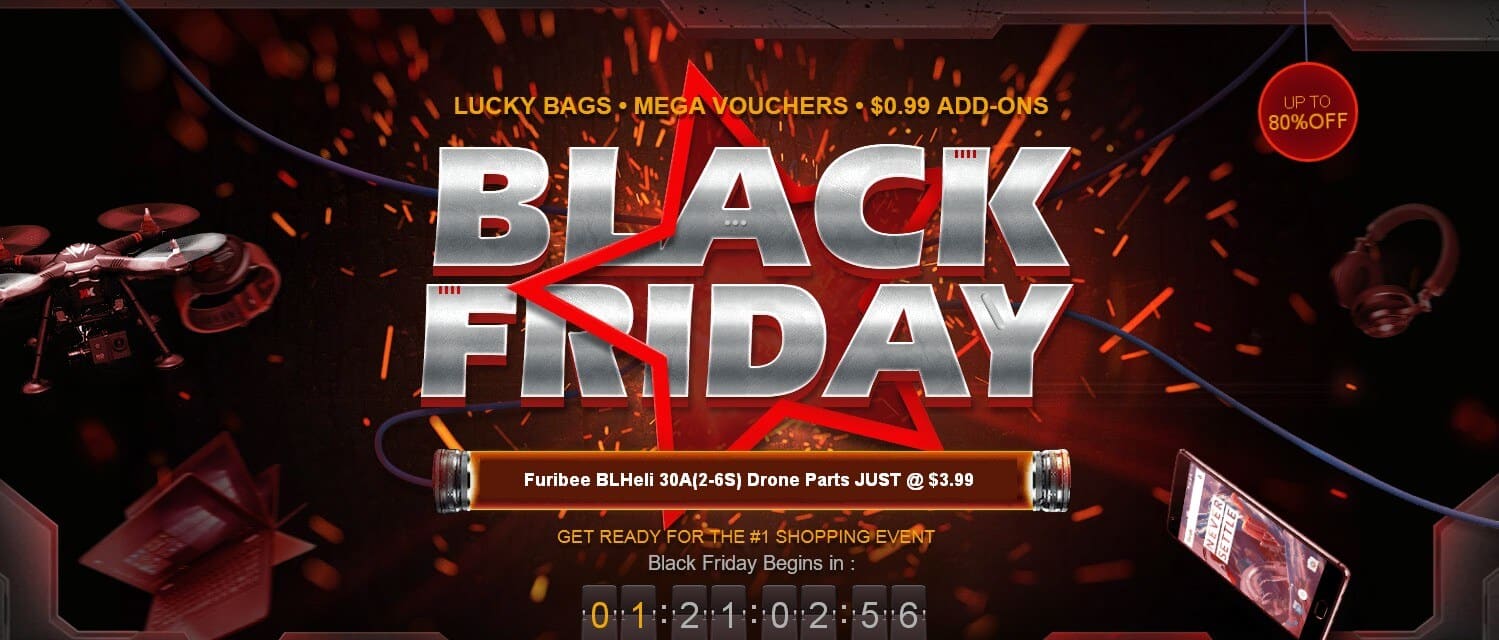 Black Friday have already begun, they have cool products every day until December 4th. What's best to do is immediately visit the Gearbest Black Friday Sale Promotion page, where you will find hundreds and thousands of awesome products at discounted prices. Discounts are different with different options.
Some of the interesting and entertaining games you can play are the Lucky Draw Game, as well as the Price Slayers Game. Otherwise, the promotional period is divided into three parts:
– from 20-23. November – It's the first part of a promo sale known as Early Black Friday Deals
– from 23-27. November – the main part of the Black Friday promotion with up to 80% discount
– From November 27 to December 4 – Rock Cyber Monday Markdowns
The first is very dynamic category called Monster Flash Sale and brings a lot of products at considerably lower prices in a very short time so it's worth returning every day and see what's new. We currently see some very interesting smartphones such as Xiaomi Redmi Note 4X, Chuwi Hi10 Plus and much more.
Some of the links that you should pay attention are the Mega Vouchers, and the Gift Guide. 
If this is not enough, at the bottom of the main Gearbest Black Friday Sale promo page is a few more links with interesting products with discounts. In any case, take some time to see all. Happy shopping!