Get $30 off on Xiaomi Mi Robot Vacuum Cleaner 2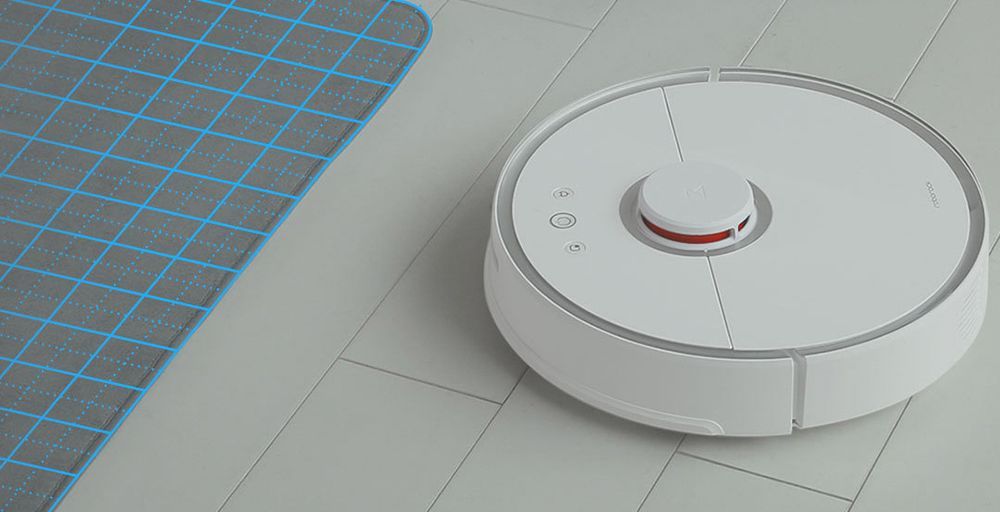 With a growing number of innovations in fields like robotics and AI, combined with a fresh concept of Internet of Things, the market has been flooded with robot vacuum cleaners.
Robot vacuum cleaners are small and usually round computers that vacuum and wipe your floor instead of you by the use of sensors, AI algorithms and machine learning to map and remember the space and therefore increase results over time.
Among the producers of robot vacuum cleaners one name has an especially loud presence and that is Xiaomi.
Last year Xiaomi launched the second generation of the Xiaomi Mi Vacuum Cleaner. The price was around $530, depending on the store, but now you can find it much cheaper at TomTop.
Actually we will give you a $30 worth coupon so you can get Xiaomi Mi Vacuum Cleaner 2 at only $466.99 which is a great offer. Just type coupon code WDMJC in your order and you will receive a $30 discount!
Xiaomi Mi Vacuum Cleaner 2 has improved wheels that can lift the robot onto a thicker carpet or across bigger obstacles. Also it has one more added function next to vacuuming, and that is moping the floor with water and cloth.
The design is more or less the same as the first generation, you can see dominating white color with grey and red elements. The biggest change is addition of wet clean function using water drawer and a cloth.
All of this in small dimensions of a round robot, including the speakers, dust drawer, WiFi buttons, etc.
Dry cleaning brushes are the same as in first generation Xiaomi cleaners. It has one rotating brush on the side that collects dust and one circular brush under the vacuum cleaner that sucks the dust. You'll find it moves on two wheels with one more smaller balancing wheel.
Mi Robot 2 can cross obstacles up to 2 cm height and has an improved algorithm to recognize the carpet and to use a stronger sucking force accordingly.
Robot has a system to clean the room, so he first divides it into zones and then goes back and forth to cross through entire space. Second generation has better algorithm for direction.
Mi Robot 2 has twelve sensors by which it creates a virtual map of the space, and begins by setting limits.
Mi Robot 2 has a strong 2.000Pa motor and a 5.200mAh battery. This battery capacity is enough for about 45 minutes of vacuuming. When empty, robot directs himself to his charging dock and afterwards continues where he left of.
And who is in control of it all? It is you, and you do it via mobile app on your phone or tablet!
Type coupon code WDMJC in your order and get $30 off price on TomTop. That is a good offer.