Video Editing Made Easy With Filmora, Simple and Intuitive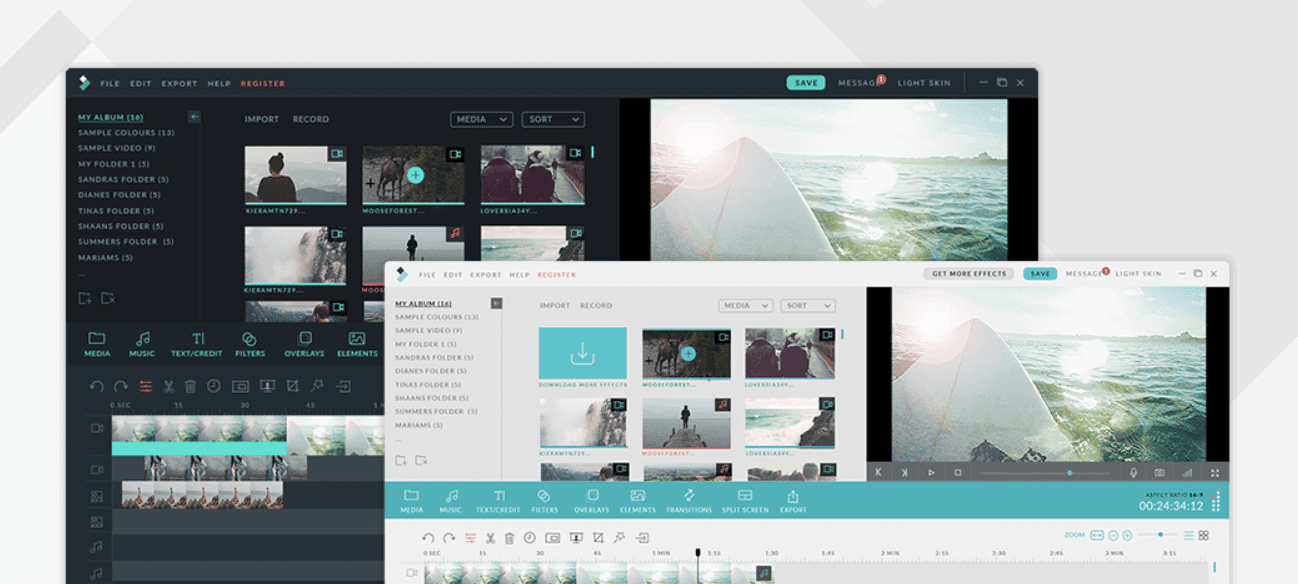 Filmora is a simple and rich software for video editing from Wondershare Technology. It is special because it can answer all your needs and creative demands.
Wondershare Technology is a company with very clear strategy. Their original software is used for multimedia manipulation and is very recognisable because of the simplicity and intuitivity of software's interface.
There's a whole lot of video editing programs around the market, but those that are easy to learn and use are a real rarity. In such context, Filmora can measure with the best of them.
Filmora is operable on Mac and Windows systems, and you can try all the tools and various effects in the trial version.
Trial version, however, leaves your end products with a watermark so if you want to use it professionally, it's best to just buy it. And, trust me, you might discover Filmora to be worth the buck.
Filmora counts over 50 million of satisfied users, according to the official website. After couple of hours of testing and using, I can see why Wondershare Technology won the users with Filmora. Filmora is, first of all, very simple to use and has an intuitive interface. Secondly, it looks very nice and is visually attractive. And third, very important, it is extra cheap!
For only $59,99 you can buy the lifetime licence for this program that is worth much, much more.
So, what can you do with Filmora service?
After download and installation, you immediately connect with an attractive interface where you can choose resolution of the video you want to edit and set between different modes. Here it is immediately offered to enter the Easy Mode for fast and easy editing.
In Easy Mode, users can add themes and music backgrounds to the video, or paste two or more clips in a single video. To get to the end products, users should wait a while because Filmora takes time to process all your demands.
But, that's a small obstacle to get to great videos. Filmora has almost endless possibilities, ranging from adding and deleting clips, copying, cutting and rotating them or manipulating with them in other ways, either with graphics or audio segments.
Filmora offers ways to change the size and resolution of the video and it supports 4K resolution which is exceptional. You can use this program to change the aspect ratio or add text, effects, watermarks or other elements, accelerate or slow down the tape and a whole lot more.
Filmora supports all kinds of video and audio formats. You can even add video directly from social networks (Facebook, Instagram) via URL link so you can see it is very handy. Name anything you want to do with your video and you will find it here. Trust me, Filmora works great with changes of brightness or contrast and other kinds of media manipulation.
You can edit videos frame by frame. Filmora offers possibilities to be very precise and detailed in editing. Also, you can add various filters and effects and set their duration throughout the video. One more thing! Wondershare updates their effects base every month, you can check them all out on their website! That means that, in time, this program is worth more than it was when you bought it.
Filmora is a software directed to beginners in video editing. When you start using it, you will see how easy it is and you will wonder why you didn't use it before! With Filmora, you can learn a lot in a simple way.
For those who are more experienced, there's a lot of advanced features, such as the Green Screen function. Green Screen is used for switching the background and creating special effects. So, the basic set of tools is enriched with an extensive offer of advanced tools. Filmora can also be used by professionals. Various tools offer it to stand great among the best, such as Sony Vegas or Adobe Premiere.
In case you get stuck and don't know how to proceed to get your ideas done, you can turn to a number of tutorials, advices and tricks available on the official website for easy use.
Filmora is a simple and intuitive video editing software and you can use it for personal or professional use.
A lot of vloggers use Filmora because of the great number of various effects, as well as because of the lightness of use. Also, one more important thing – I didn't notice my videos lost any quality while being processed by Filmora.
That is a regular problem with low-budget software, so I'm very happy to find software that is both affordable and honest.
The end result is a video that meets user's creative demands, and can be offered in various formats so the contents are available on computers, smartphones and also shareable via social networks, such as Facebook or YouTube.