Huawei Joins HEVC Advance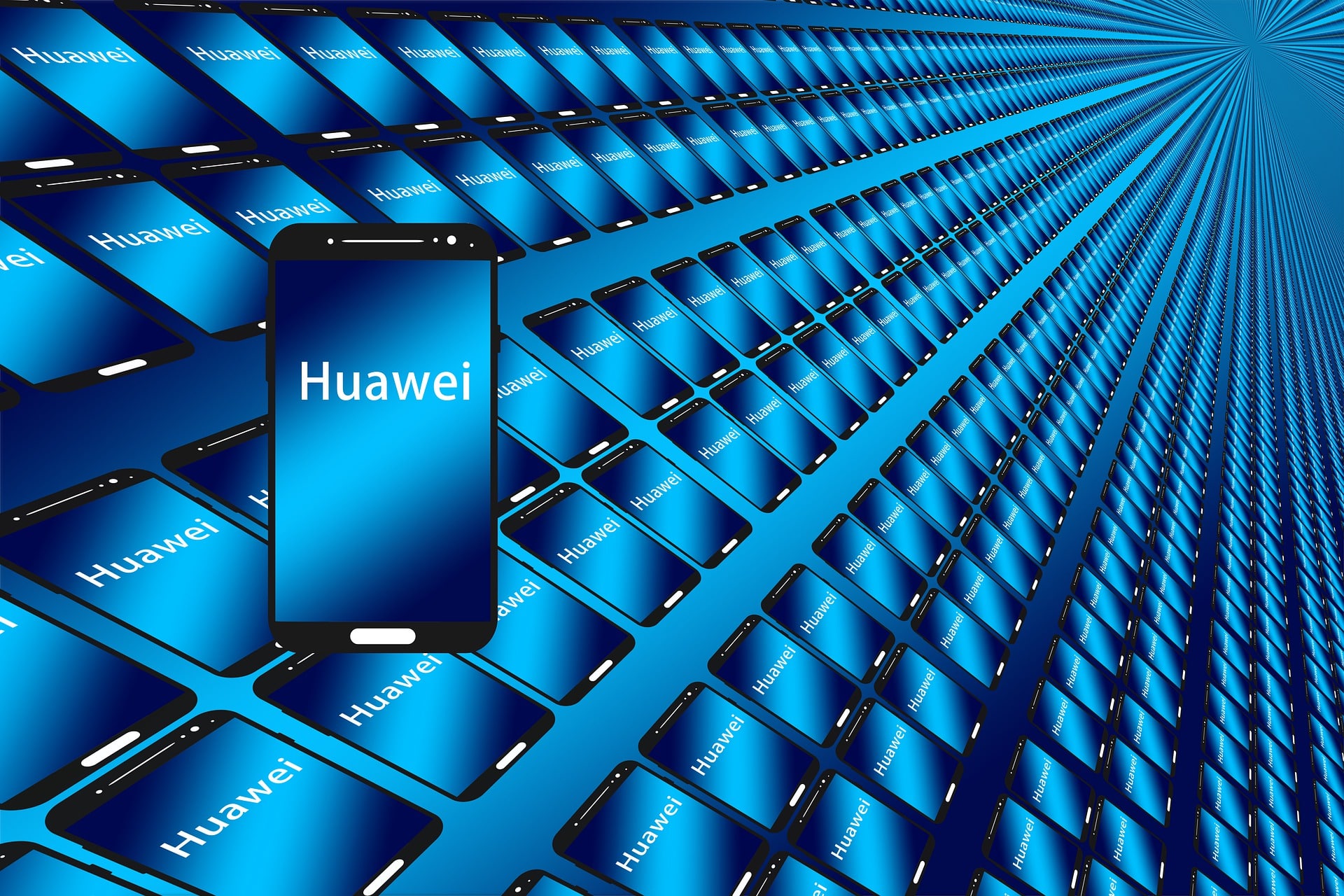 HEVC Advance, an independent licensing administrator, today announced that Huawei Technologies Co., Ltd., along with its affiliates, have become Licensors and Licensees of the HEVC Advance HEVC/H.265 Patent Pool. As a Licensor, all of Huawei's HEVC/H.265 essential patents will now be available through the HEVC Advance Patent Pool. As a Licensee, Huawei gains access to the over 10,000 (and counting) world-wide patents essential to implementing the HEVC/H.265 video codec standard.
"Patent licensing provides reasonable reward for innovation, incentivizes further investment in research and development and drives continuous industry progress. Patent pools are one of the many ways to license IP. Huawei is very pleased to work with other video technology contributors to provide one-stop licensing to implementers of patents, while remaining open to individual licenses and providing patent implementers the opportunity to choose different licensing models based on their own business needs," said Jianxin Ding, Head of Global Intellectual Property, Huawei Technologies Co., Ltd. "Working with HEVC Advance enables Huawei's innovation in media technology to be widely used in the industry and brings consumers the convenience and delight of advanced video technology, whether in their daily life or at work."
"Our collaboration with Huawei sets a very good example of mutually beneficial and consensual SEP (standard-essential patent) licensing," said HEVC Advance CEO, Peter Moller. "Huawei is one of the largest and most important technology companies in the world. It is a leader in innovation and intellectual property, and has contributed significantly to the development of many standards that are widely used in the telecommunication and media industry. Having the support of Huawei represents another big step forward toward our goal of eliminating IP barriers and enabling the benefits of HEVC technology to reach all consumers and all market participants. We look forward to working with Huawei to promote a healthy and collaborative SEP licensing environment in China and the rest of the world."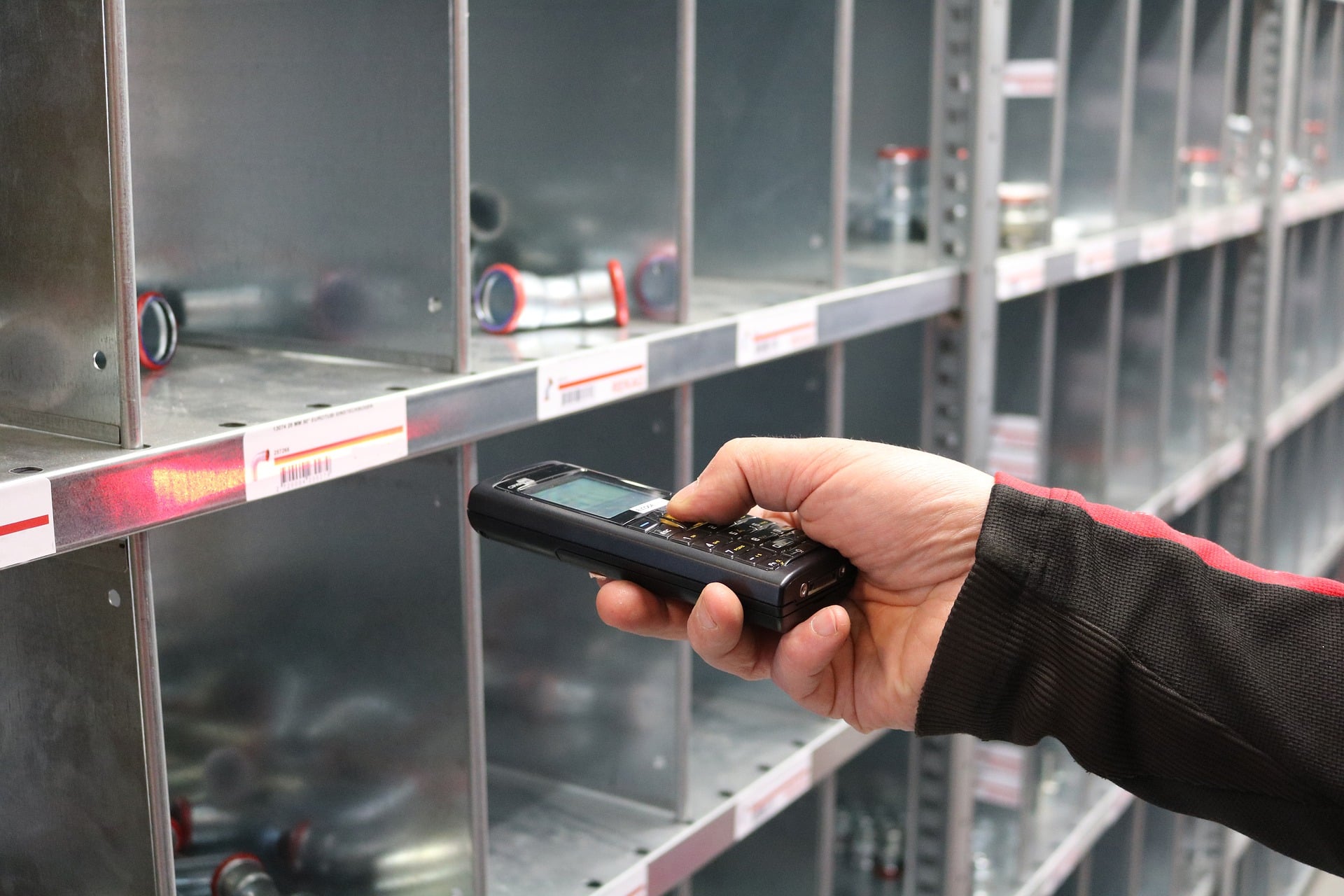 Try imagining your business and where you want it to go. I presume it is quite successful in your head with the brand recognition that you dream of and has already scaled the world. Or, maybe you only want a quaint small boutique as opposed to being a huge corporate entity. Wherever you set your sights to, there are a few things that they must all have in common. One is, every customer that you have will never be disappointed about out-of-stock items while they stroll down the shop's shelves. And second, information regarding the products in the store have to be available in real time both to you and your customers. Ensuring that you have both checkboxes marked means one thing, and that is to have a fully functioning and well maintained inventory system. Thus, your dreams, albeit only in one facet of it, will have its hopes hinged on the implementation of a proper inventory management software.
If you consider the products to be the lifeblood of your retail business, then the inventory management system has to be the circulatory system. Nothing is as devastating to a business than to have inventory mismanagement. The good news is that as you go about in the daily operations of your business, you will start to have a feel for it so you will not be consistently doing the same mistakes over and over again. The most common pitfall for brick and mortar stores is to rely on old general tools like spreadsheet or similar software suites. Worse, is that some stores still rely on using pen and paper to tabulate inventory data. Although this problem is more prominent these stores, online shops are not exempt from catastrophe if they take inventory management for granted.
The Importance of Inventory System
You could be forgiven if you thought that inventory management is plainly just to as the name implies which is to manage the inventory. This is not the case albeit, in the past, you could argue that the earlier iterations of inventory management systems have a lot less functionality. With the advent of several new advances in the field of computer science and the ever expanding computing capacity, a lot of new capabilities are now possible. This has made a retail store's inventory management system central to the entirety of operations.
The main function of the inventory management system is to help the store owner decide exactly how much he or she needs to order from his or her suppliers. This may seem trivial to some especially if businesses are relatively small. But, imagine having to go through an entire book of sales and inventory logs before making that decision in a supermarket setting. The only way to scale your business properly is to have complete command of your retail transaction. Using this information with the tools available to you is paramount in attaining your business goals. Inventory systems will normally be able to show you two key figures, first how much certain products have sold at an allotted period, and second, how much stock is left in the stockroom. It is then up to the store owner to decide how much they want to order. Of course, other important information has to also be examined such as the space available in the stockroom as well as the profile of the suppliers. Advanced inventory management systems are able to employ artificial intelligence to help with this decision process. If enough data entries are available, a forecasting tool could be made possible and thus the reordering thought process can be automated and guided.
Inventory System Implementation – Preparation Phase
There are a few key things that you have to do before implementing an inventory management system.
Preparing for an Inventory System Mentally
The number one frustration among implementers of inventory management systems is the mismatch between requirements and the delivered product. This adds to the reluctance of businesses to adapt a pure inventory system to handle their inventory needs. All stakeholders should be at the same wavelengths so that any effort to implement the system is to bear any fruit.
The most crucial part of inventory system implementation is the purchase of the inventory management software. The acquisition usually goes through several stages from requirement gathering until the deployment of the software. In requirement gathering, the information necessary is not just that of the process that is currently being implemented nor the process that is intended to be deployed. There is a little more information that needs to be documented.
First and foremost, the reaction of the operations team or the ones that will most likely input the data into the inventory management system have to be taken. They need to understand the reason for the shift, what their roles will be and what it means to the whole business as a whole. When not everyone is on the same page, it can be difficult should the time for implementation arrive. There are a few things that can be done to ensure that the whole business unit is mentally prepared to adjust to a new system. First of all, they need to be part of any product demonstration. Which brings to light an important point which is to make sure that the software partner has to give a product demo.
Finally, there needs to be a conscious effort to train the staff necessary for the inventory management system to function properly. This way, the staff will not be in for a shock once their routines in operation suddenly change.
There is no surefire way to make sure that an inventory management system, and indeed any software system, to hit the ground running. It is good to curb expectations especially in the early stages of deployment. The only thing that you can do is to tick all boxes to ensure that there would be no significant hitch. Another thing that you can do is to have mitigation plans should anything go wrong in the system.
International Money Transfer is easier now with TransferWise and Alipay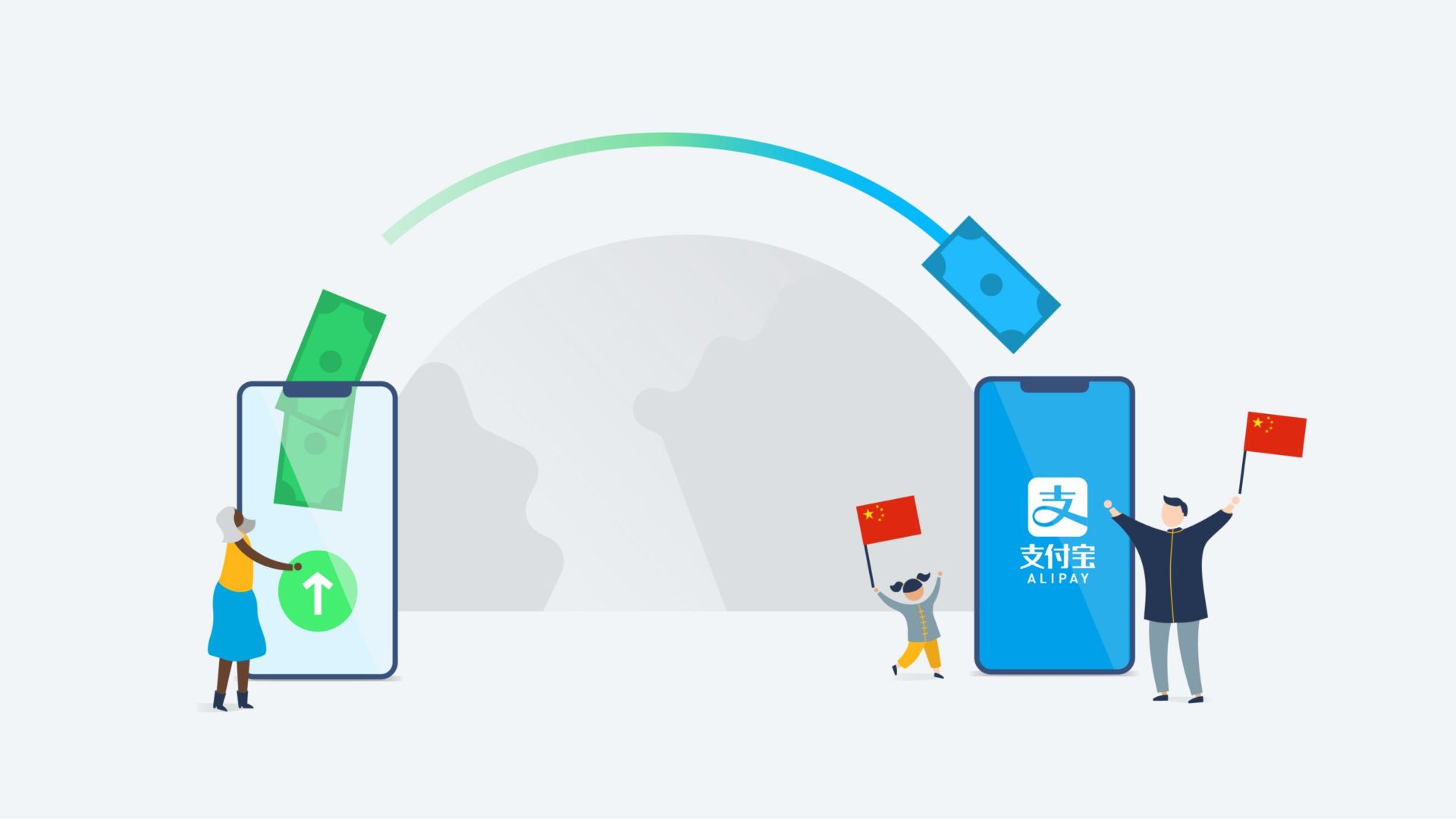 Sending money overseas is a complex process but when technology is there for you then everything is possible. There are wide arrays of companies helping customers in sending money to their friends, relatives, and family members and that's too worldwide. The transfers are processed within seconds as the online money transfer services are powered with the latest technology and algorithms. They offer a secure way of transferring money to others. In this era of globalization, every company is dependent on the demographics and the government support to expand its business. TransferWise has successfully managed to step into China.
How TransferWise has expanded its business to China?
One of the world's renowned companies has entered into the market of China. Yes, we are talking about the international money transfer service TransferWise. The company has partnered with China's Alipay to ease international money transfer. It was started by Skype's first employee along with a financial consultant Kristo Käärmann. Its net profit reached $8 million in 2018. Now, this British e-commerce payment system is expanding the services in China.
Although TransferWise has faced struggled in maintaining secure partnerships with others, this is a smart move played by them. This will definitely raise the customer base and boost transaction volume. However, this is the second partnership after partnering with GoCardless in November. Sometimes, people have compared TransferWise to the Hawala money transfer system.
How TransferWise users can transfer money in China
The TransferWise users can add the recipient's name and Alipay ID for transferring money to their linked bank account. After the partnership, TransferWise can access the customer base of Alipay having 1.2 billion people globally. In Europe, it is already the most valuable Fintech. The investment of UBER, Snap, and Spotify has backed it up with a value of $3.5 billion. With the tie-up, TransferWise has increased its customer base from 7 million users to 8.2 million. It will empower users to transfer the Chinese Yuan from 17 currencies to Alipay users. Let's see how this will work.
How this will benefit users?
-Sending money overseas is eight times cheaper, secure and reliable with TransferWise and your bank
– All the transactions and costs are shown to you to keep your trust and tell you the real charges. Some other companies hide additional charges but TransferWise doesn't.
– You can take the example of Europe and the UK where payments are delivered less than 24 hours whereas you have to wait for more than 3-7 days for regular bank payments.
– All your transfer can be done online without any issue
– The regulatory authority 'Financial Conduct Authority' controls oversee everything. It has the trust of more than 3 million people.
-Freelancers, businesspersons, and even individuals can use
Exchange Rates
The TransferWise allow you sending money with the trustworthy mid-market exchange rate. Search online to find more about it. Google and you will get to know more about currency pairing. Most of the banks deny providing such rates to the retail customers and puts further mid-market rates by keeping some amount for themselves. Don't let them do this to you in your country. Use the benefit you will get with the partnership of Alipay and TransferWise.
Is it safe to use TransferWise?
The Chinese economy will get a boost up as both companies are coming together to make digital payment more secure. Financial Conduct Authority verifies all the transactions and users to keep the payment system safe. So, you are always on the safest side with TransferWise and Alipay online payment system.
How to use transfer money?
Reach to the site of TranferWise and provide the necessary details asked. Apart from that, enter the recipient's details along with the amount you want to transfer. Either type the debit card detail or direct transfer from the online bank account. This is for other countries. Chinese people can use the recipient name and Alipay ID as we told earlier. This is a matter of a few minutes. The money transfer is processed within a day and the maximum time will be 3-7 working days.
-Transferwise users can transfer to up to five times to Alipay accounts every month. The transfer completed at RMB 31,000 each (approx. $4,400), with the annual limit kept to RMB 500,000.
-For the transfer to be successful, the recipient's Alipay account must be of a Chinese citizen. In addition, it is necessary for him or her to have a bank card linked.
Can TranferWise help freelancers?
Freelancers serving to the different parts of the world can use Transfer Wise even in China now. The bank rates are low so you can enjoy the full benefits of higher pay. Also, you can take advantage of opening a multi-currency borderless account. The service will provide you the details of the local bank so you can receive payments without fees in multiple currencies like GBP, EUR, etc. Moreover, you can keep your balance in more than 40 currencies at the same amount. What else you need? Regardless of your location, you can work from anywhere in the world and get paid through TransferWise. Tell your payment provider to implement TransferWise for the payment.
Do you perform the regular transfer of money across the border? TransferWise will reduce the cost by allowing you to gain the mid-market exchange rate. This will charge you a small fee while transferring but that's fixed. Business people have the choice to use the TransferWise feature known as the Batch Payments tool that lets you process 1000 transactions. For this, you only have to upload a CSV file. With this efficient way of transferring, you and your sender will establish fruitful communication. Besides, the recipient will be able to know when the money will reach by sending a confirmation to your mail.
How many currencies does TransferWise support?
TransferWise has the support for more than 750 currency routes such as GBP, USD, EUR, AUD, and CAD. Therefore, you have plenty of options to choose from. The services are provided in around 10 languages including English, Polish, French, Chinese, German, Italian, Russian, and so on.
Huawei Launches RuralStar Pro Solution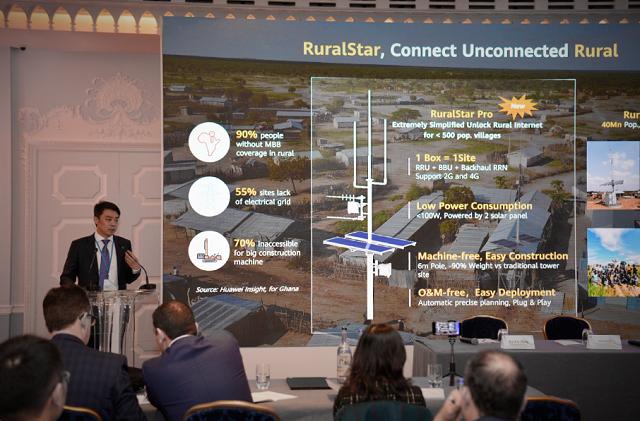 The Huawei Products and Solutions Launch was recently held in London. During the event, Huawei launched its RuralStar Pro solution. This solution integrates baseband, radio frequency (RF), and wireless backhaul functions into one base station, significantly reducing site deployment costs. RuralStar Pro makes it possible to provide voice and mobile broadband services to remote villages with a population smaller than 500.
According to a GSMA report, nearly 750 million people worldwide still have no mobile network coverage, while 3.5 billion people don't have Internet access. The majority of these people live in remote areas with limited access to networks and electricity, and where it is expensive to build infrastructure. Traditional solutions need 8 to 10 years to recover their costs, so telecom operators are unwilling to roll out networks in remote areas.
Innovation never stops. The RuralStar Pro solution Huawei launched at the event is another example of the company's commitment to technological breakthroughs. Through the use of high-integration chips, this "all-in-one" solution integrates baseband, RF, and wireless backhaul functions into one, reducing site dependence on infrastructure. RuralStar Pro requires only two solar panels to power the entire site, significantly reducing power consumption and lowering the weight of the base station to nearly 550 kilograms. The civil engineering work required is also reduced, ensuring simplified site delivery.
These new features allow for more simplified network equipment and decreased infrastructure costs, significantly reducing the cost of RuralStar Pro. The return on investment (ROI) period for operators also remains within 3–5 years, while providing mobile broadband services to rural areas with a population smaller than 500. RuralStar Pro moves a further step towards improving the lives of people in remote areas by enabling remote education, inclusive finance, telemedicine, and other digital social services.
"Due to low ROI in the rural network market, operators and equipment vendors have been very cautious with their investments", said Hao Yingtao, President of the Wireless Site Domain of Huawei's Wireless Network Product Line. "Huawei is committed to bridging the digital divide and promoting digital inclusiveness, and has never stopped investing in connecting the unconnected."
"Through technological innovation, RuralStar Pro can effectively reduce power consumption, simplify sites, and reduce network construction costs. It will play a huge role in improving the accessibility of rural networks. Huawei will continue innovating and doing its utmost to bring digital to every corner around the world."
Huawei has been committed to bringing digital to every person, home and organization for an intelligent world. In 2017, Huawei launched RuralStar, its innovative rural network solution. This solution transforms microwave or satellite transmissions used in traditional rural network solutions into relay remote node (RRN) wireless backhaul, towers into simple poles, and diesel generators into clean, green solar energy. These transformations reduce network deployment costs by more than 50%. RuralStar makes it possible for operators to profit from rural networks that serve remote areas with a population of over 1,000. This greatly encourages operators to tap into the rural network market.
At the Mobile World Congress 2019, Huawei launched RuralStar Lite, yet another innovative rural network solution. Fitted with four solar panels, RuralStar Lite greatly reduces power consumption. The solution allows all equipment to be installed on a pole, eliminating the need to build fences or install cabinets. The combination of these advantages significantly reduces site deployment costs. In villages with a population of 500 to 1,000 people, RuralStar Lite keeps operators' ROI period within 3–5 years.
Huawei's three rural network solutions, RuralStar, RuralStar Lite, and RuralStar Pro, guarantee profitable deployment in different rural network scenarios. Since 2017, when the first RuralStar solution was launched, the RuralStar series has been deployed in over 50 countries, providing connectivity to more than 40 million people worldwide.