iMAN S1 Pro – smallest rugged smartphone in the world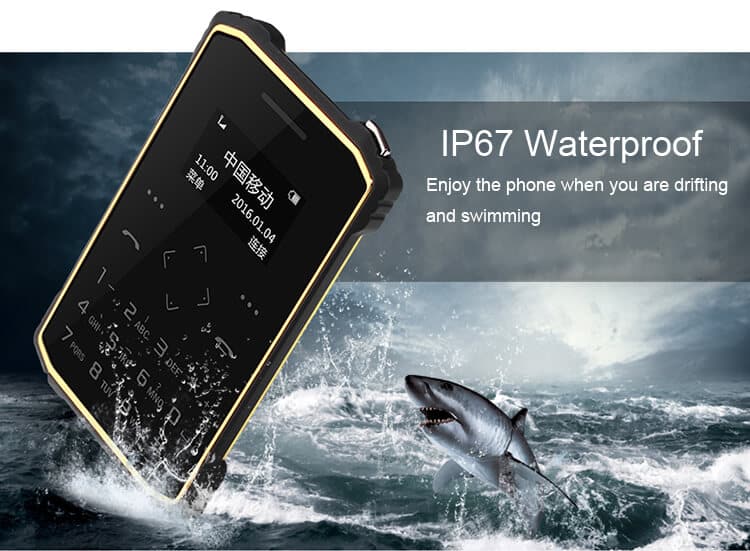 Lately rugged smartphones are much more popular than before, so I'm not surprised to see this kind of phone. You would not believe it but from what we can see iMAN S1 Pro is really the smallest and thinnest waterproof, dustproof and shockproof phone in the world. Dimensions of the phone are very similar to the credit card dimensions where the dimensions of phone are 94 x 59 mm.
According to the Chinese company, iMAN S1 Pro has IP67 rating meaning that is completely protected from harmful dust (6) and it has protection from immersion in water with a depth of up to 1 meter (or 3.2ft) for up to 30 mins.
When we are talking about functions and features, on this area S1 Pro is maybe not so advanced smartphone because it has functions like Bluetooth v3, phonebook up to 500 contacts, Smart anti lost function, remote camera and several other similar functions which are more used on the smartwatches like sport pedometer.
Overall iMAN S1 Pro is very interesting rugged phone alt.it does not have functions like ordinary smartphone, but still has its own purpose like waterproof, dustproof and shockproof functionality as well is very compact thanks to small size.