KKTick DT No.1 F7 Smartwatch [UNBOXING]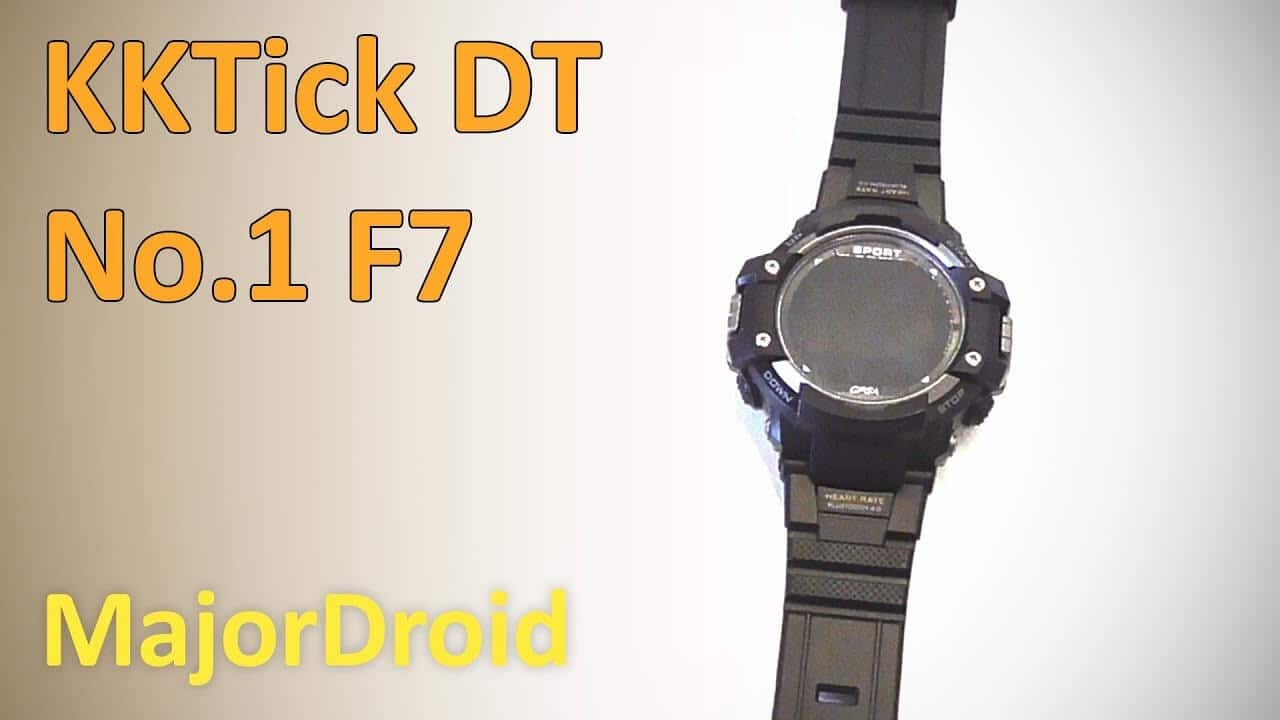 Today we'll be unboxing a funky $50 smartwatch which calls itself "Number One" among other things in it's way too long and complex name. It arrived from China just yesterday, in a small and simple box. They were really conservative with on-the-box advertising and claims as opposed to their website. You only see the name, a stylized graphic and some other basic info that I'll show in the video.
The smartwatch itself presents many features including a heart rate monitor, notifications, altitude monitoring, GPS trajectory tracking, waterproofing and up to three weeks of battery life when used as a regular wristwatch without any fancy functions. The OS on this smartwatch is proprietary and unfortunately not compatible with Android Wear. It seems like this is the case with most cheap smartwatches. We'll see how it actually impacts the usage in the upcoming review!
KKTick DT No.1 F7 Smartwatch Specs
Model: F7
CPU: Nordic NRF52832QFAA
Connectivity: GPS & Bluetooth 4.2
Sensors: GPS, Thermometer, Barometer, Pedometer, Heart rate monitor
Screen: OLED – 96 x 64
Battery: 400mAh, non-removable
Box contents: Smartwatch, Quick Start Guide, Charging cable
Price: $49.99 on Gearbest (Promo until this Sunday!)