NetGuard: A free non-root firewall for your Android smartphone!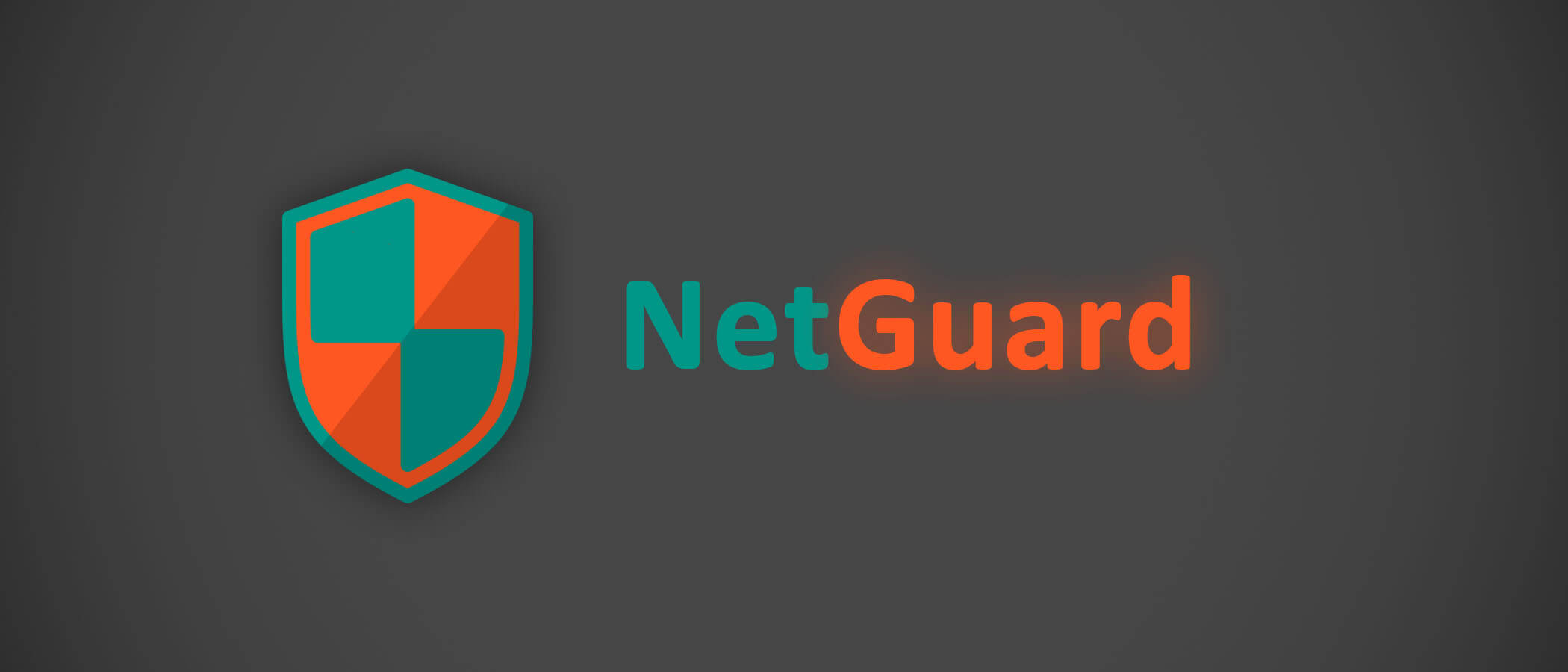 Bloatware has always been, and probably always will be a problem with smartphones, partly because it's such a broad term. One man's bloatware is another man's useful function, so phone manufacturers never really know how to go about solving that issue. In the recent years, a welcome trend has started to appear where a lot of the pre-installed applications can be disabled or even completely removed if needed. Unfortunately, there will always be something poking someone's eye, an app that you can't remove but is continually working in the background and maybe even using up your data.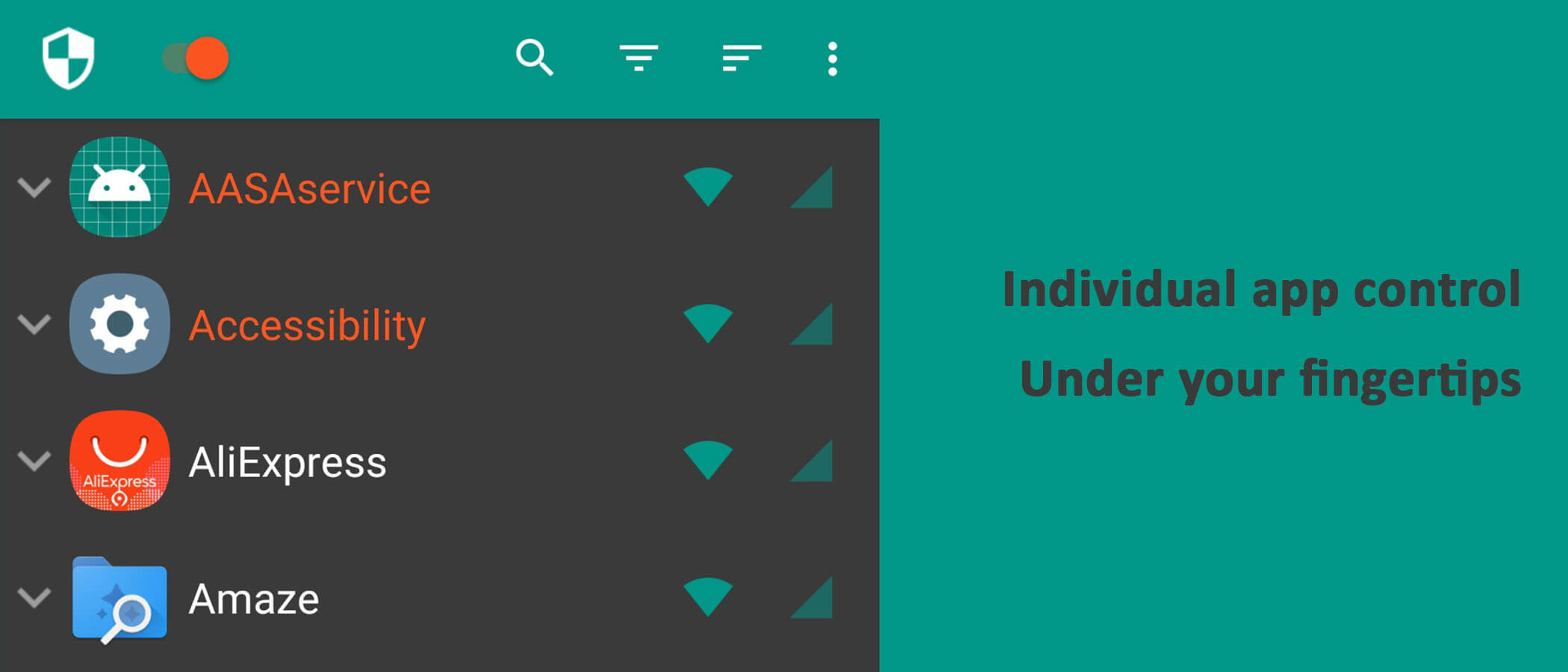 At this point, NetGuard steps in, allowing you to control which apps get access to the internet and which ones don't. Made by a dutch developer Marcel Bokhorst, this is a free and open source firewall solution which makes it a lot easier for you to keep some naughty apps at bay. It even comes in useful in case of installing shady applications, preventing them from phoning home and compromising your privacy. It does have the option of paying and unlocking extra functionality, but the free version works as advertised and without any wonky time and usage limitations.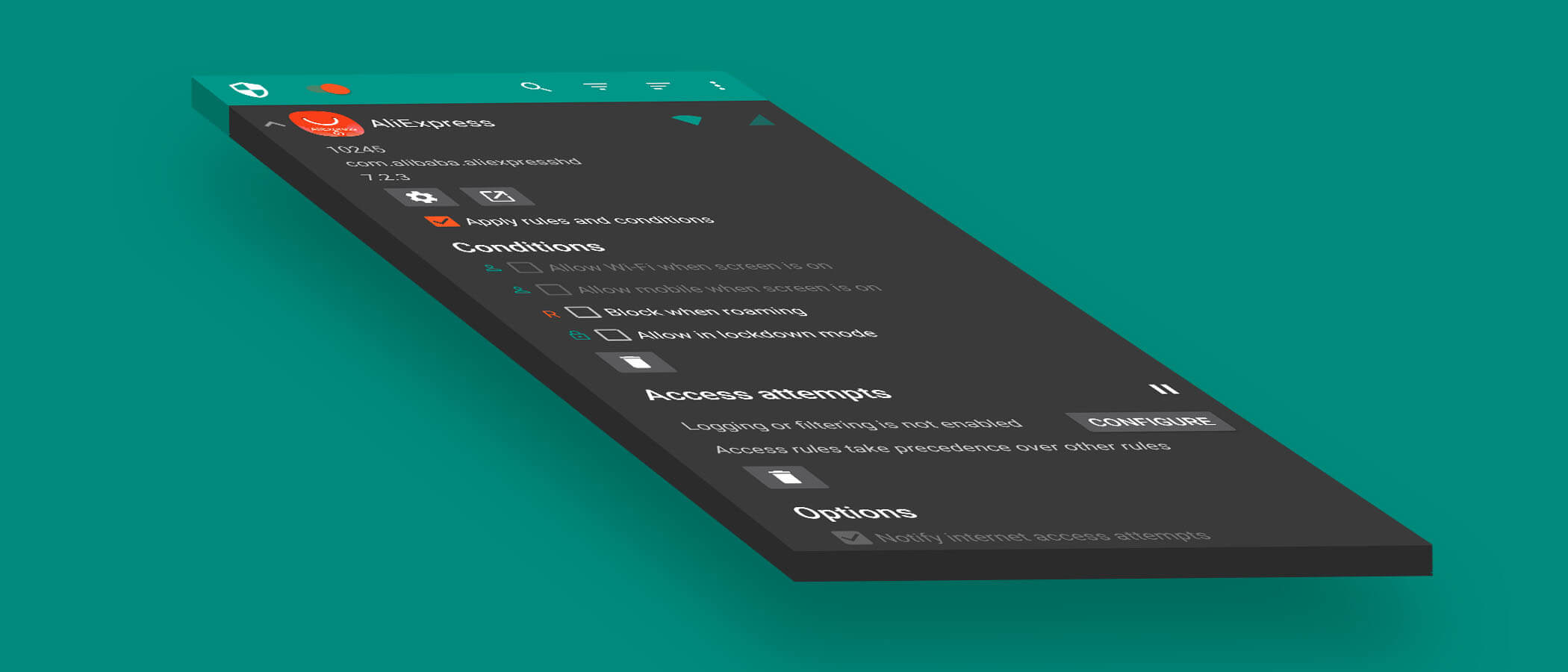 Usually, firewalls for Android require root permission for accessing the iptables binaries and controlling your phone's network. Thankfully, NetGuard makes use of a well known and often used function in stock Android – it's ability to create Virtual Private Networks. What NetGuard does is creates it's own VPN which is under it's control, and Android routes all traffic through it, just as it would through any other VPN. Since the VPN created is under NetGuard's control, it is able to manipulate the flow of data and allow/prevent selected apps from going on the wider web. Quite a smart solution, especially given how it consumes practically no battery unless you turn on advanced data analysis features. Time to take control back into your own hands!
CHECK OUT NETGUARD ON GOOGLE PLAY!
World's First 4K Broadcast Encoder with 5G Modules a Milestone for Cogent and Huawei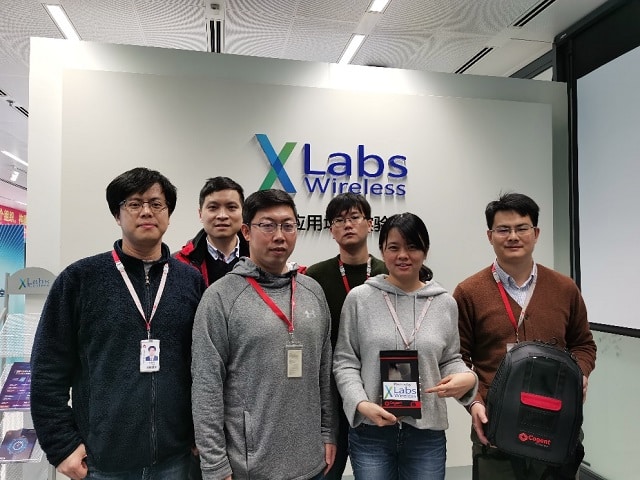 Cogent and Huawei jointly concluded phase one tests of the industry's first 4K broadcast encoders integrated with 5G modules at Huawei's Shanghai Wireless X Labs (X Labs). The successfully piloted end-to-end (E2E) broadcast service marks an important step toward the commercial adoption of 5G media industry applications.
The encoder is the world's first industrial pre-commercial product that supports both 5G non-standalone and standalone (NSA/SA) technologies and this is the first time integration tests have been carried out for media applications in conjunction with Huawei's MH5000 modules. In the future, 5G 4K broadcast backpacks will become more compact and lightweight, featuring only encoders and batteries and with no need for customer-premises equipment (CPE) and mobile phones, while also offering stronger capabilities and improved battery life.
5G 4K broadcast backpacks were first introduced to the media industry in 2019, delivering 4K video broadcasts by tapping into such powerful 5G capabilities as wide coverage, high bandwidth, and low latency. Utilizing these features, 5G networks offer an ideal alternative to optical fiber links, microwave links, and outside broadcasting (OB) van systems required for 4K video transfer to studios in real time, while also enabling reliable real-time multi-camera, cross-region coordination and remote dispatching. As a result, traditional video transmission systems have now been resized to fit small backpacks and video collection and editing tasks can be completed on site, transforming conventional broadcast techniques.
The 4K broadcast encoder has two integrated MH5000 modules developed by Huawei, providing transmission support in dynamic traffic sharing mode for 40 Mbps 4K videos. This product supports both 5G NSA and SA networks in video transfer to cloud-based servers, where videos are then distributed to post processing devices. At the same time, the cloud-based servers support service level agreement (SLA) monitoring, which allows key performance indicators (KPIs) to be dynamically collected for networks and services in order to better determine if the link quality meets video upload requirements.
"5G commercial industry applications are integrated with 5G modules and native SLA monitoring functionality and require tailored optimizations for wide-area wireless service mechanisms," said Zhao Qiyong, Director of Wireless X Labs. "5G 4K backpacks integrated with 5G modules are a typical example of the efforts being made in this area. 5G networks and associated terminals are already seeing large-scale commercial adoption and Huawei will continue to work with industry partners to enable vertical industries with 5G technology and evolve these showcases to real-world commercial applications."
Huawei's Horizon Digital Platform for Cities to Build Fully Connected Intelligent City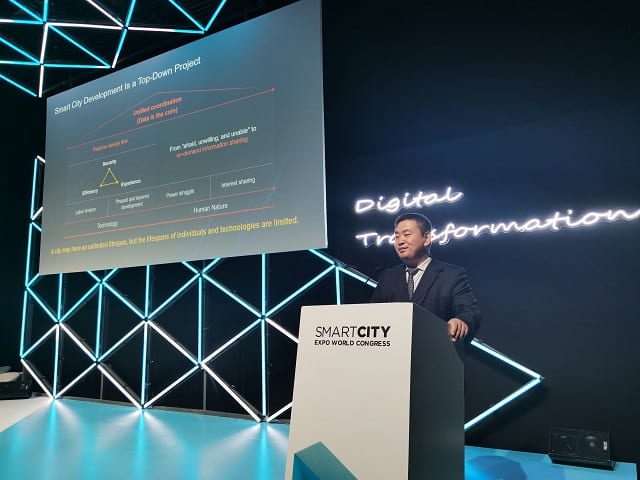 Huawei Announces Latest Cooperation Efforts at SCEWC 2019
The ninth Smart City Expo World Congress (SCEWC) is held in Barcelona from November 19 to 21, 2019. Huawei, together with more than 20 industry partners and customers, jointly attended the event under the theme of "Building a Fully Connected, Intelligent City." Based on the Horizon Digital Platform and Intelligent Operation Center (IOC) for cities, Huawei showcased a wide-range of urban applications, such as intelligent education, intelligent healthcare, intelligent government, as well as the latest strategic cooperation with Barcelona. Meanwhile, at the EU-China City Forum, Huawei demonstrated its strategy in intelligent city construction and substantial practices in cities worldwide. Additionally, Huawei released the Smart City Development and Governance Standpoints Paper during the expo to encourage governments to adopt a systematic approach to digitalization and be economical in developing smart cities, while sharing Huawei's point-of-view on smart city governance.
Building a Future Intelligent City in a "More Intelligent Way"
The EU-China City Forum was held on November 19. Shan Zhiguang, Director of the Informatization and Industry Research Department at the State Information Center, Rudolf Niessler, Principal Advisor for International Relations at the European Commission, and Sun Fuyou, Vice President of Huawei Enterprise Business Group shared their views. How to integrate various new technologies, connect information silos, efficiently govern data, and promote organizational and process transformation are common concerns between China and Europe, which are also challenges Huawei is dedicated to helping customers address.
"Smart city development needs to consider both technical and human factors, and needs to be done more intelligently," said Mr. Sun. "It is a government-led initiative that requires a long-term, continuous process of development. Innovation, trial, and constant iteration will be key. An integrated digital platform can help powerful ecosystem partners conduct agile development and iterative operation based on the individual needs of the city."
Based on the Horizon Digital Platform, Huawei launched the "HiCity" Intelligent City Solution, which optimizes the integration of a variety of new ICT technologies and data to streamline service processes, share service data, and transfer information flows, reducing the threshold for the use of new technologies and makes integration easier. Together with ecosystem partners, Huawei aims to better support the governance and innovation of smart cities.
Economic Vitality and Systematic Planning Are the Keys to Intelligent City Development
During the expo, Huawei officially released the Smart City Development and Governance Standpoints Paper. Through urban case analysis, the paper comprehensively details two typical models and six paths of how intelligent cities empower urban development. It is proposed that "economic" and "systematic" will be the keys to urban development.
The paper offered four initiatives on intelligent city construction. First, adaptation to new trends and shifting of the role of governments can accelerate intelligent city deployment. Second, adopting an economy-driven model can boost economic vitality. Third, systematic planning is needed to build a comprehensive and layered intelligent city capability system. Fourth, multi-faceted efforts help secure the sustainable development of intelligent cities.
During the expo, Smart City Industrial Ecosphere (SCIE), with Huawei as a member, reached strategic cooperation with the SCEWC to develop all-round cooperation in new technologies, industry incubation, industry standards, and industry ecosystems. Huawei hopes to contribute to the intelligent city standards, help cities build and enhance global competitiveness in the process of digitalization and intelligent transformation to jointly realize the vision and dream of a great city.
At the SCEWC, Huawei showcased its latest intelligent city solutions:
IOC: A visualized, efficient, and intelligent city "brain" that enables visual management of city assets.
Horizon Digital Platform for cities: This helps customers achieve the overall planning of urban infrastructure, enhance the business experience, and accelerate the launch of services. It also provides partners with integrated ICT infrastructure capabilities, accumulates industry assets, and unifies open interfaces to enable more efficient development and innovation.
Intelligent applications: Including intelligent pole, intelligent road analysis, and intelligent indoor navigation solutions, which integrates with Huawei AR, Wi-Fi, and IPC products.
Intelligent education: The Campus OptiX solution ensures superior service experience of classrooms in high-density scenarios. The Wi-Fi 6 solution offers high-bandwidth and low-latency classroom scenarios and the electronic whiteboards that enable remote teaching.
Digital hospital: Huawei Wi-Fi 6 medical third-party asset management solution based on Wi-Fi 6, intelligent pharmacy based on Huawei edge computing, as well as Hospital Information System (HIS) and Picture Archiving and Communication Systems (PACS) solutions using Huawei's dual-active high-reliability all-flash storage.
Intelligent customs: e-Government cloud, desktop cloud, national broadband, and government private network solutions.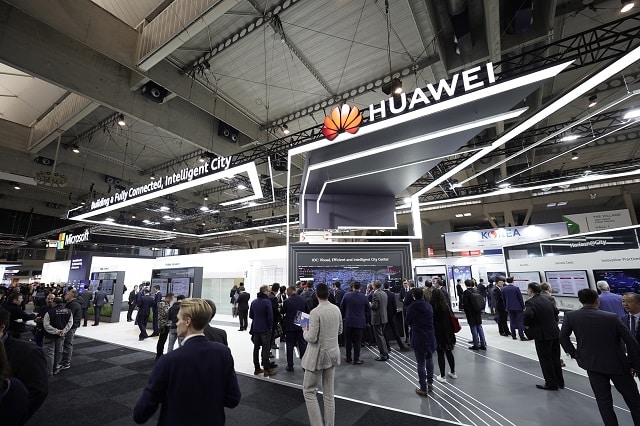 How to turn off blue tick on Whatsapp and read messages without the sender knowing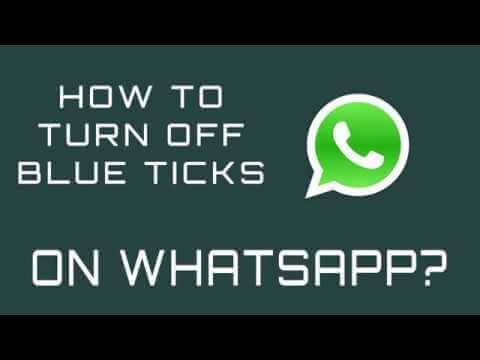 One of the best and in the same time the worst features of Whatsapp is its habit to tell the sent message has been read or not. It is great to know when the message has ben read or is it received at all, but sometimes you just want to read the message, but you don't want to answer right now. Or you don't want to answer at all, but you also don't want to be rude to sender, but those two blue ticks are screaming in his face. So is there a way to hide yourself somehow, to read Whatsapp message without the sender knowing you have seen it? Follow instructions below, or just watch our how-to video on Youtube.
Step 1: Open the Whatsapp and tap on the three little dots on top right corner. There's an "Settings" option, enter it. After that, choose "Account" and right after that tap on "Privacy".
Step 2: In order to disable those two blue ticks, find "Read receipts" down below and slide the toggle next to it. Once you do that, none of your Whatsapp contacts will notice wether you read the messages or not. But there is a catch: it works both ways. If your contacts don't know when you've read their messages, you won't be able to see when they have read yours.
Step 3: There is one more thing: you need to hide that you have been on Whatsapp too. There is no use of hiding blue ticks, when your contact can see and check your activity on Whatsapp any time. So last step will be to disable "Last Seen" option on top of "Privacy" window. Tap it and select "Nobody". There, you are safe now!
If you find this tutorial helpful, please share it with your friends! Thank you for support! 😉