Oukitel at MWC 2017: K10000 Pro, K6000 Plus & U20 Plus jet black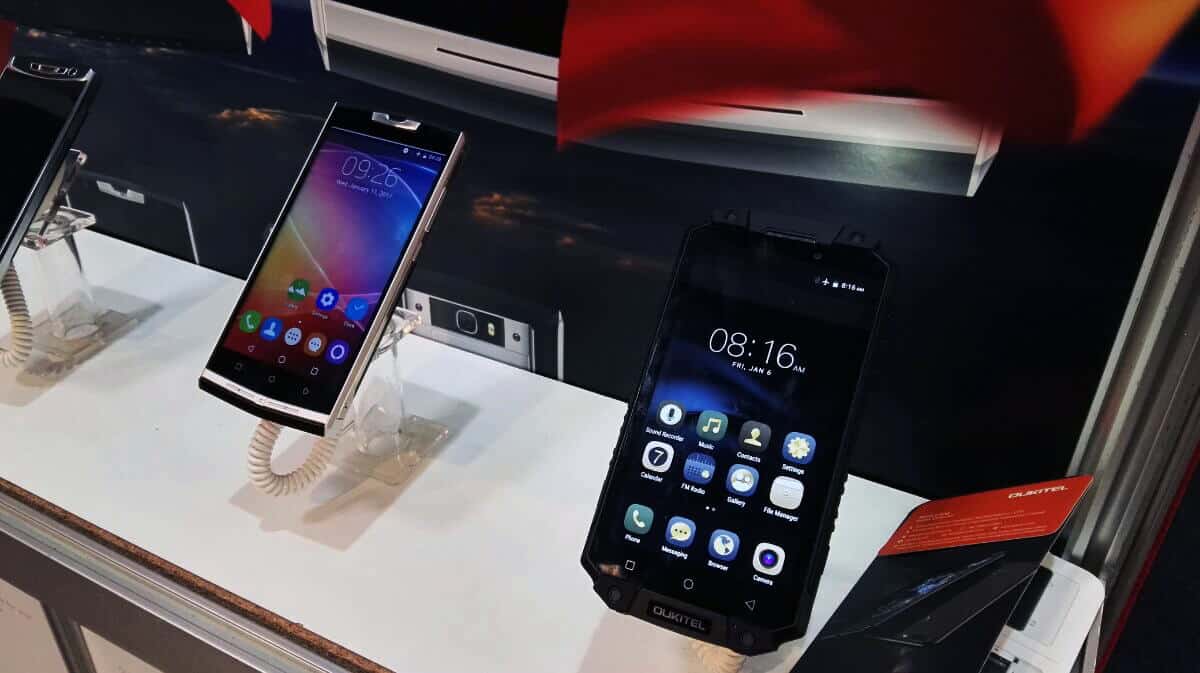 At this moment it is very interesting in Barcelona, Spain because actually it is MWC 2017 now. And of course many different companies are presenting and releasing new models like chinese company Oukitel. Which is actually introducing Oukitel K10000 Pro, K6000 Plus, and really cool U20 Plus jet black version.
We believe that most interesting is definitely K10000 Pro, because it has high capacity battery actually with capacity of 10100mAh which is definitely huge for any kind of smartphone. But what is most interesting that it's coming with 12V/2A flash charger because obviously you need fast charger.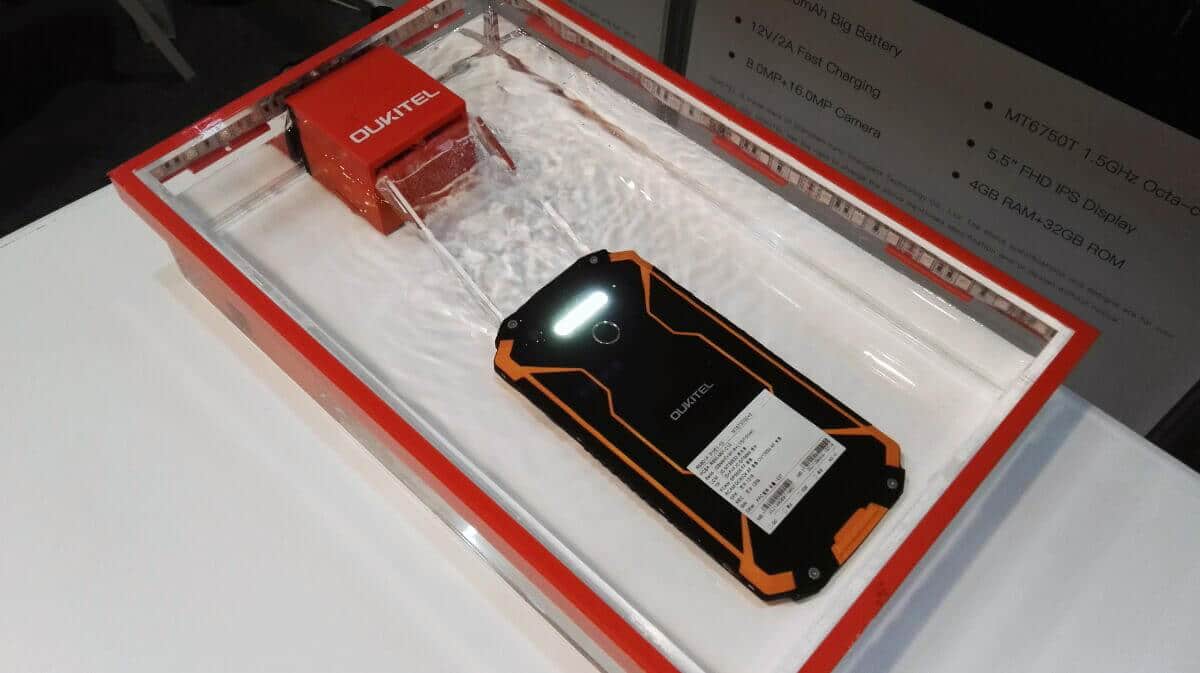 From other information we can say that it will have 5.5 inch full HD display. Under the food Oukitel K10000 Pro will have octa core CPU Mediatek MT6750T including 4 GB of from 32 GB of storage space.
Another interesting smartphone from Oukitel is definitely K6000 Plus which is actually an upgrade from previous model K6000 Pro. At this moment we don't have much information but obviously it will have better chipset, memory, camera and other features.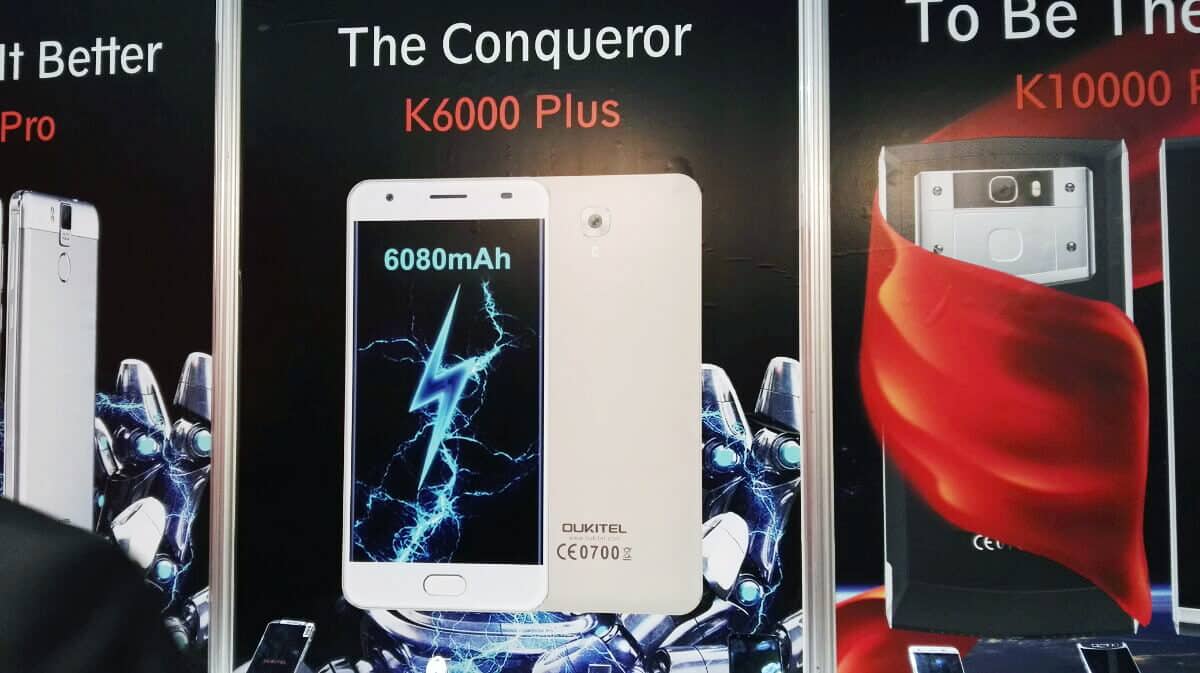 Last but not less interesting Oukitel U20 Plus is already on the market, but in the situation they have introduced jet black version. Which looks really cool and at this moment it is on sale also.
XIAOMI RANKED 422ND ON FORTUNE GLOBAL 500 LIST OF 2020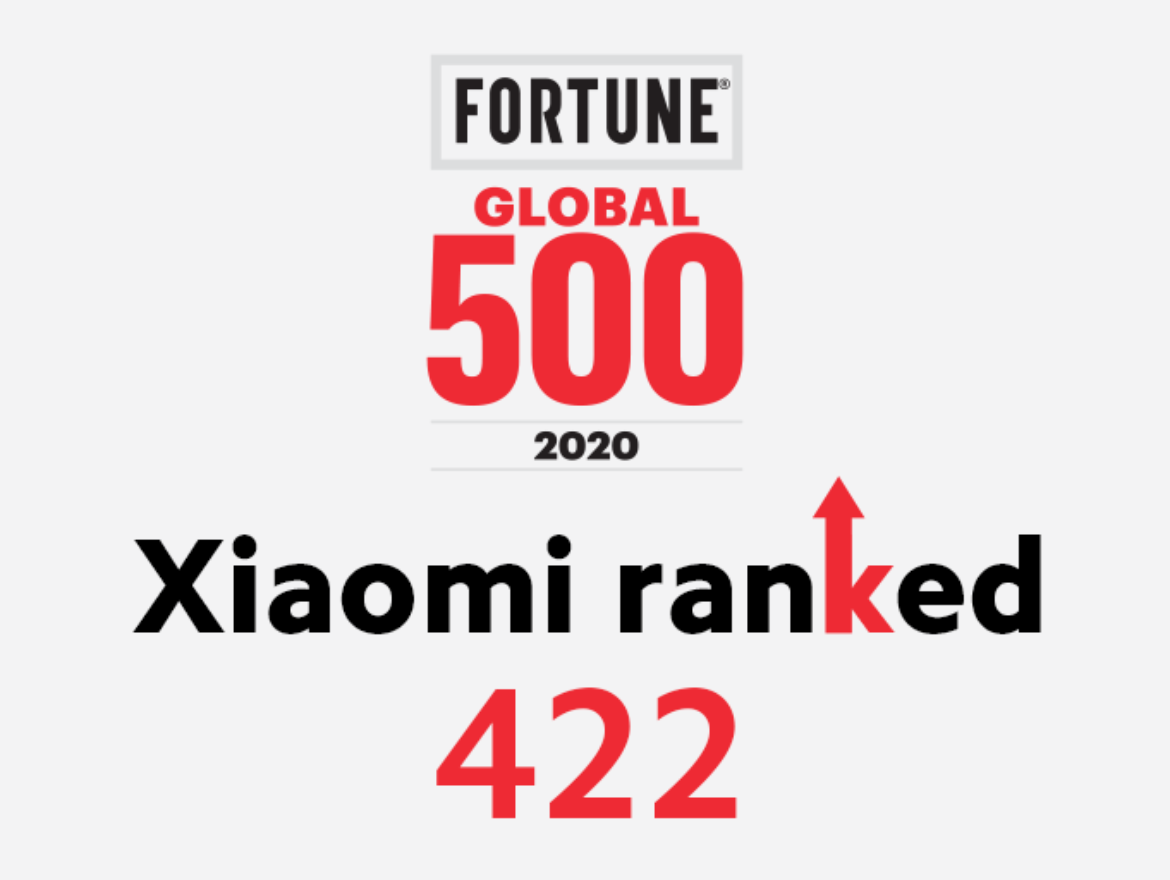 Xiaomi Corporation ("Xiaomi" or the "Group"; Stock Code: 1810:Hong Kong) announced today that the company ranks 422nd on the Fortune Global 500 list for 2020, a decade after its iteration.
This marks the second consecutive year that the global technology leader stays on the list. It was the youngest company on the list for 2019, ranked No. 468.
The company, ranking 422nd, has a revenue of US$ 29.795 billion (RMB 205.84 billion) and a net profit of US$ 1.453 billion (RMB 34.8 billion) in the previous fiscal year, up 34.8% year-on-year. The company keeps its ranking at No. 7 in the Internet Services and Retailing category.
"This year marks the 10th anniversary of Xiaomi's foundation. Looking back at the past decade, Xiaomi would not have achieved the success it enjoys today without cordial and unwavering support from our nearly 19,000 colleagues worldwide, Mi Fans, users, business partners and friends," said Lei Jun, Founder, Chairman and CEO of Xiaomi.
"In the unusual year of 2020, when our lives are all deeply impacted by various radical changes, I would all the more want everyone of you to accept my gratitude and appreciation during these difficult times. I would also like to take this chance to accentuate our commitment to continuously making and introducing amazing innovative products, at the most accessible and honest pricing points, to every Mi Fan and user at every corner of the world," he added.
As an internet company with smartphones and smart hardware connected by an Internet of Things (IoT) platform at its core founded in April 2010, Xiaomi was also named to Fortune's China 500 list again in July, ranking 50th, up three slots from 53rd last year. The company is at No. 24 among the world's 50 most innovative companies of 2020 by Boston Consulting Group, and at No. 384 on Forbes Global 2000 list for 2020.
Xiaomi continues to demonstrate its healthy consumer brand equity and strong growth potential, thanks to the company's unique "triathlon" business model, and the results of its forerunning position in the 5G era.
According to international market research organization IDC, as of June 2020, Xiaomi remained the world's 4th smartphone brand in terms of shipment sales volume. The company has also incubated and invested in over 200 ecosystem companies, many of which are specialized in developing smart hardware, and thus built the world's largest consumer IoT platform with approximately 252 million connected smart hardware, excluding smartphones and laptops, by late March 2020.
Since Xiaomi's global expansion journey started some 6 years ago, as of June 2020, in terms of shipments, Xiaomi was among top five in 50 markets, of the 90 global markets where the company is officially present, according to international market research organization Canalys.
"In our global markets, we have observed good results during the year till now, and by the first quarter of 2020, we for the first time witnessed our overseas revenue from our global markets account for half of the company's overall. We have been focusing our resources and talents on our global expansion journey, which we started six years ago, and fulfilling our mission of letting everyone in the world enjoy the best possible innovative products," said Chew Shou Zi, President of International, Xiaomi.
"Impacts from the pandemic were felt in the first few months of this year, but as lockdown measures are gradually loosened, we see a robust rebound thanks to our efforts taken on securing the manufacturing and supply chain, working closely with our global partners, as well as living up to the potential of our omnichannel online-offline retail system," he added.
According to IDC, as of the second quarter of 2020, Xiaomi had been the largest smartphone brand in India by shipments for the 12th consecutive quarter, or a 29.4% market share.
In both the first and the second quarters, Xiaomi became the top smartphone brand in Spain, with whopping market shares of 28% and 37% respectively, a bit more than two years after its official entry in November 2017; while in the second quarter, they surged to No. 2 smartphone brand in France, representing a market share of 15%, and a year-on-year increase of 82%.
Xiaomi is also dedicated to building and expanding its highly efficient new retail network, which incorporates both online and offline channels, in overseas markets. As of June 30, 2019, there were 520 authorized Mi Home stores overseas, representing a 92.6 percent year-on-year growth.
At the start of 2020, Xiaomi fine tuned its overarching strategy from "Smartphone+AIoT" to "5G+AI+IoT and next generation super internet", by investing at least RMB 50 billion over the five years in "5G+AIoT" to double down on their lead in the field. 5G is not solely about a faster smartphone network. "5G+AIoT" represents Xiaomi's ability to offer services across their comprehensive product line. It gives them the chance to offer unique and pioneering AIoT use cases. The strategy perfectly fits the company's Internet DNA to ensure it wins in this new smart era.
The company reached RMB 10 billion threshold in sales revenues in 2012, RMB 100 billion in 2017, and its total revenue exceeded RMB 200 billion in 2019.
The Fortune Global 500, also known as Global 500, is an annual ranking of the top 500 corporations worldwide compiled and published by Fortune magazine for 68 years, as measured by revenue from the previous fiscal year.
The world's 500 largest companies for 2020 generated US$ 33.3 trillion in revenues and US$ 2.1 trillion in profits in 2019. Together, this year's companies employ 69.6 million people worldwide and are represented by 32 countries and regions.
Huawei and Partners Launch the First Batch of 5GtoB Ecosystem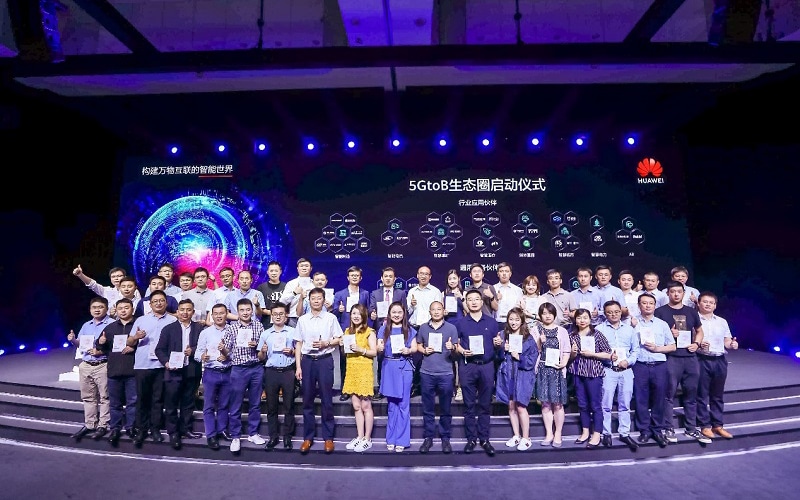 At the "5G for Good, Innovate for New Value" summit, Huawei and 5G industrial partners jointly launched the first batch of 5G industrial applications. This initiative accelerates the development of 5G, marking the maturity of the 5G industry ecosystem.
Around 50 partners joined the ecosystem so far, including those specialized in both industry and general equipment domains. The scope spans multiple verticals, including 5G industrial communication modules and terminals, 5G antennas, smart manufacturing, smart logistics, smart coal mining, smart healthcare, new media live broadcast, smart city, and smart power grid.
"Year 2020 will see scaled global commercial rollout of 5G and nation-wide deployment in China. The era of rapid 5G development has come. An essential part of the digital foundation, 5G will drive the upgrade in five industries: connectivity, AI, cloud, computing, and industrial applications. 5G is set to realize digital transformation across industries to trigger a new round of high-speed development. With the growing maturity of the 5G industry ecosystem, 5G module shipment has started on a massive scale. After half a year of R&D conducted by industry equipment and module vendors, a large number of 5G terminals for industrial applications have advanced to the project testing phase. Over 100 types of 5G industry terminals are expected to be launched this year. To better support the incubation of the industry ecosystem, Huawei will open up its 5GtoB lab, which will be predominantly used for testing the capabilities of 5G vertical industry terminals. Huawei aims to build a robust platform for developing industrial applications in collaboration with industry organizations, and to promote industry chain development and application promotion together with partners. Our vision is to enable the ecosystem to thrive, explore new fields, and create new value," said Mr. Xu Weizhong, Wireless Network Chief Strategy Officer of Huawei.
5G drives the digital transformation of industries, facilitating the adaption of 5G network capabilities (from eMBB to URLLC to mMTC) to achieve scaled commercialization of industrial applications. We look forward to working with industry partners to advance 5G across industries toward bigger success.
Huawei Launches Digital Payment Cloud Solution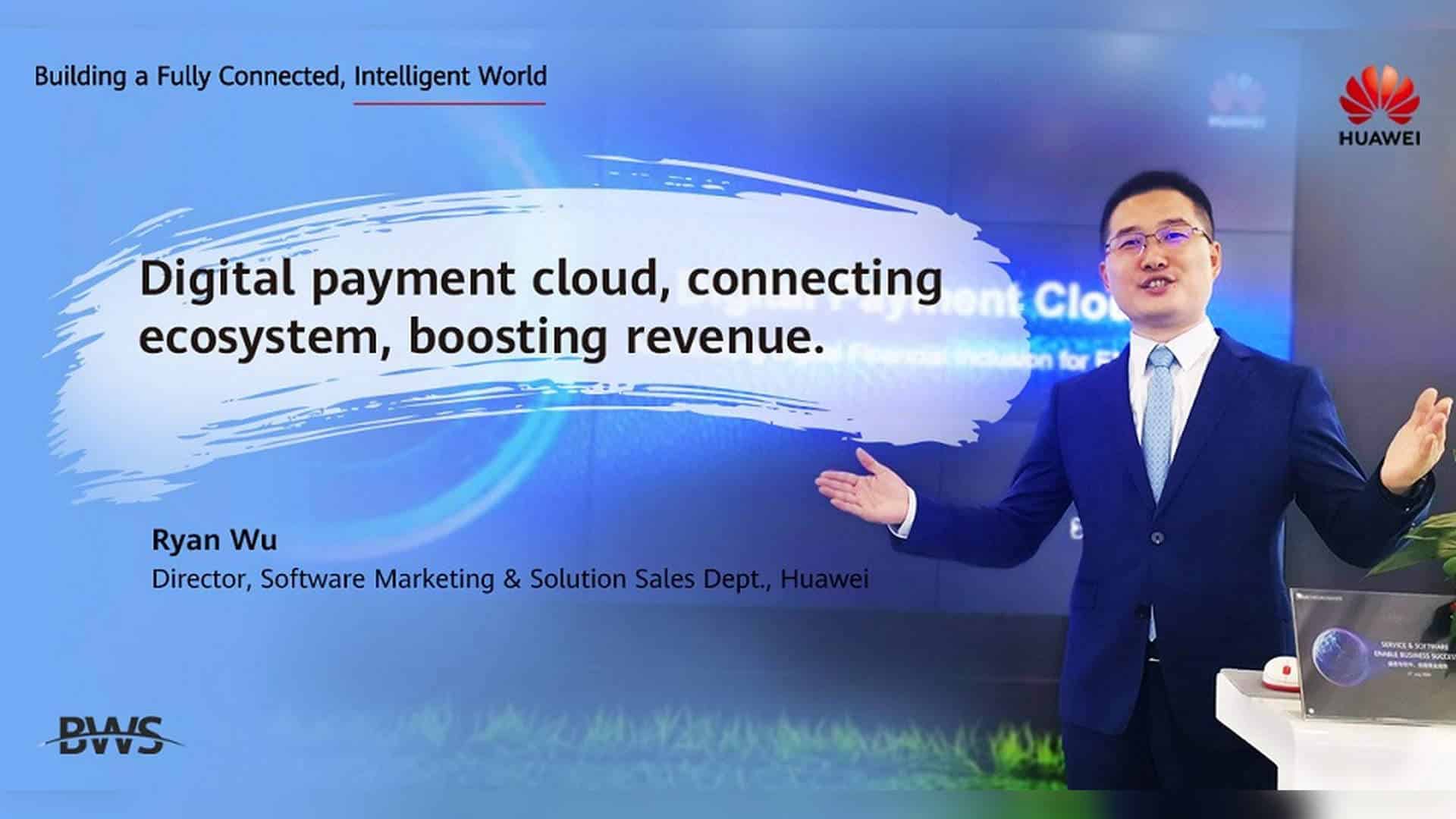 Huawei launched a new Digital Payment Cloud Solution recently at its Better World Summit 2020 designed to help digital payment service operators build super app centered payment ecosystems that will accelerate digital financial inclusion in emerging markets.
"According to GSMA , mobile money today has over 1 billion registered users after more than 10 years of development," said Ryan Wu, Director of Huawei Software Marketing & Solution Sales Dept. "However, merchant payment is still at its infancy. We all know that the key to success in the mobile payment business relies on the ecosystem. Super app is a critical platform and engagement point for ecosystem partners and provides an efficient merchant marketplace. Huawei's digital payment cloud is designed to provide a payment platform and super app that helps mobile payment operators build an ecosystem quickly and efficiently."
Huawei's digital payment cloud solution brings value to payment operators from three aspects:
Extremely Digital Experience: With the digital architecture, both user and transaction data can be opened in real time, ensuring real-time query experience for users and merchants. In addition, real-time risk control can be built based on AI analysis capabilities to identify fake transactions and avoid cash-out risks.
Expedite Service TTM: With the open ecosystem, the solution provides API (application programming interface), H5, mini apps, and UI bricks technologies that enable partners to launch the service on super app within one week and marketing campaigns from idea to launch within three weeks.
Agile Iteration: With a cloud native platform, the solution supports container/micro-service, auto-scaling, grayscale release, and enables software updates in days.
In Myanmar, Huawei has cooperated with KBZ Bank to launch KBZPay and within 18 months successfully grew the service to six million registered users, over 1000 partners, and more than 290 thousand merchants. KBZPay's transaction value has reached over $7 billion, cementing KBZ as Myanmar's number 1 mobile payment service provider.