Oukitel K6000 Plus challenges is the fastest charging smartphone!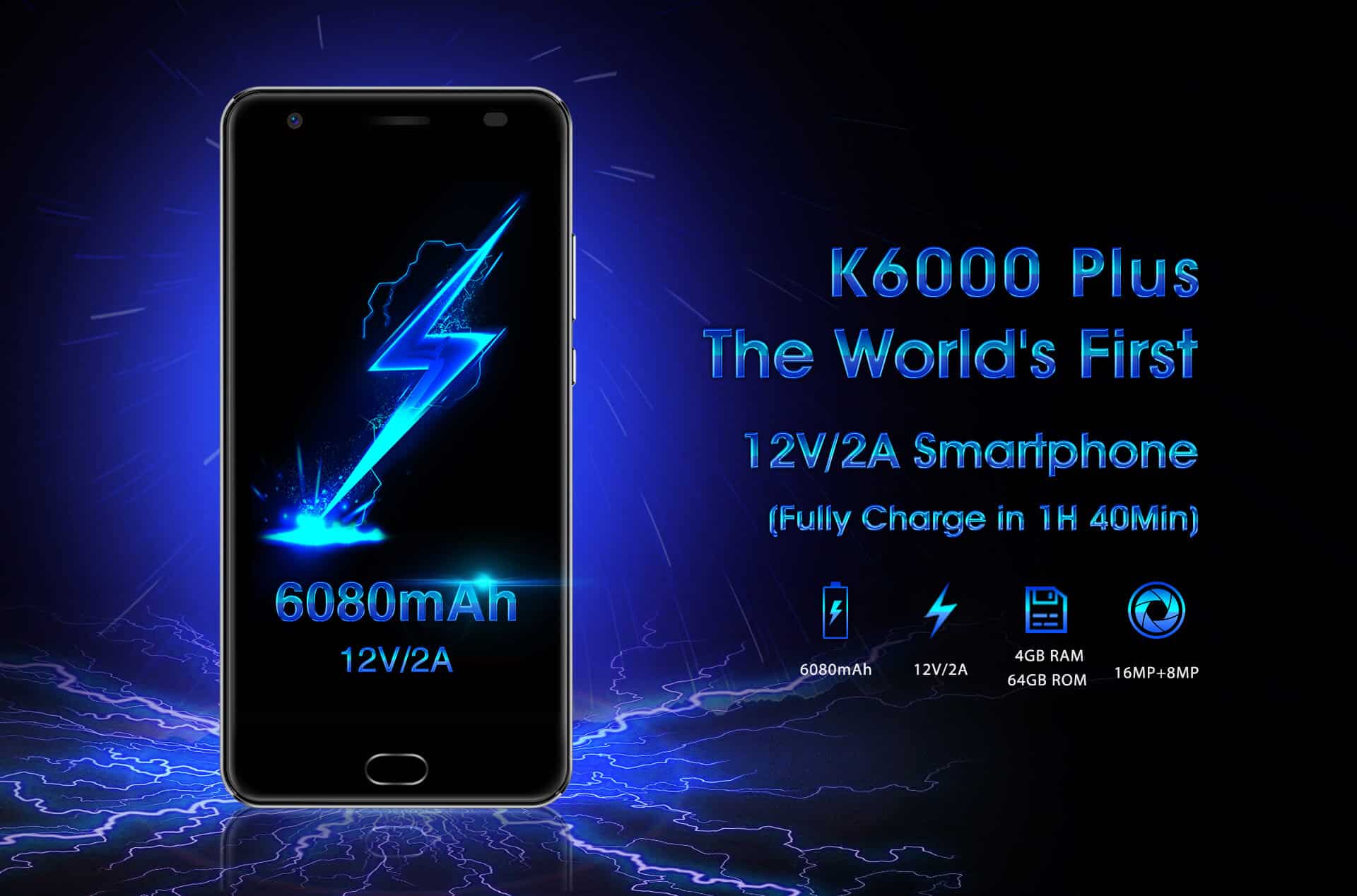 If you don't know nothing about Oukitel K6000 Plus, then we can tell you that this phone comes with high-capacity battery actually with capacity of 6080mAh. But it comes also with great feature of fast charging because it will support fast charging speed 12V/2A.
It is already known that many users now are paying more attention to smartphone batteries, and because of that many smart phone companies including Oukitel are more and more producing large battery mobile phones for long lasting.
It is also known thing that their "K" series are actually very popular. But this time they are paying attention more for charging. In other words they want to introduce faster and faster charging solutions for big battery smartphones.
According to Oukitel 12V/2A charger will able to fully charge 6080mAh battery in just 100min which is actually great! If you need to prove, please see video below.
But we can tell you that 12V/2A charger is twice faster than the 5V/2A charger. And as the final result, after 1 hour and 39 minutes, the K6000 Plus is completely charged.
Also for more information we recommend you to visit Oukitel official website, and according to them K6000 Plus is starting presale from April 5th. During presale time, users can get this K6000 Plus at a very low price of $179.99, while the regular  price is $209.99.