Oukitel K6000 plus VS Xiaomi Mi5 VS iPhone 7 in camera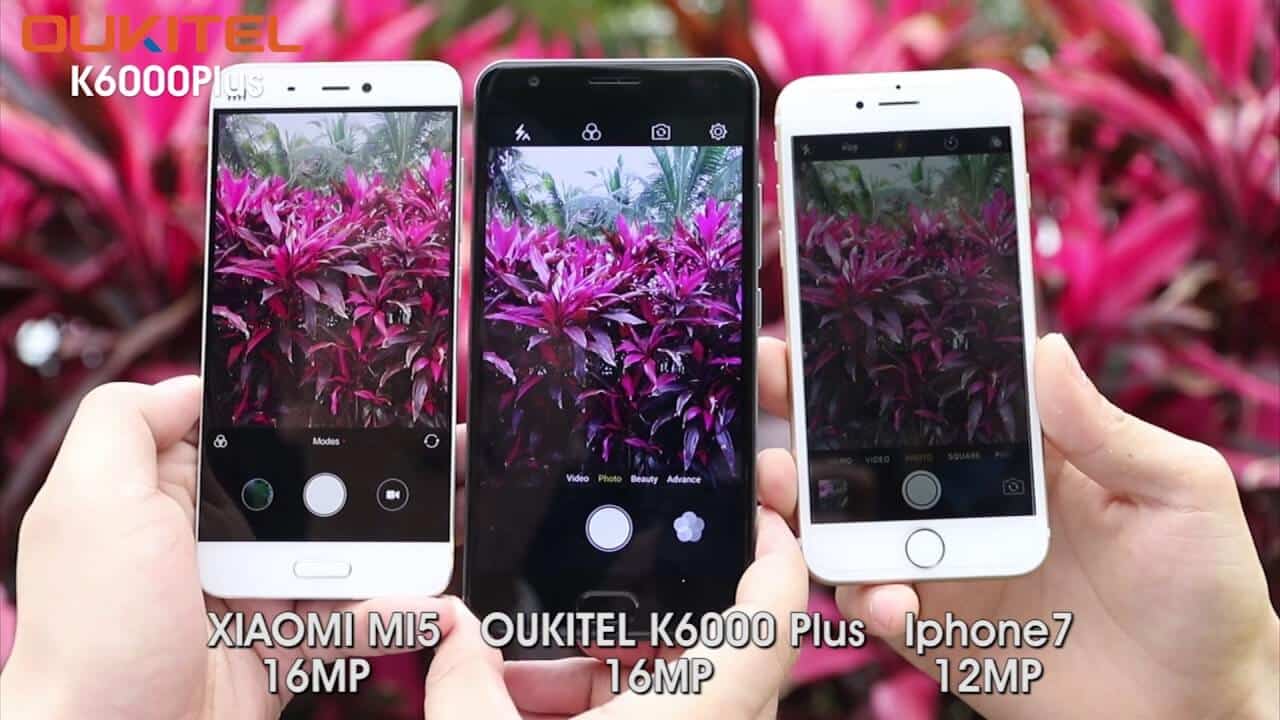 These days is quite normal to take photos with smart phonecamera. So when someone is buying a new smartphone then for sure camera is very important part of any smartphone. In other words camera is very important for every user. So in this article we will present to you camera comparison of three different smartphones: Oukitel K6000 plus, iPhone 7, and Xiaomi Mi5.
Below you can see camera specifications for every smartphone. But we can tell you that Oukitel K6000 plus has 16 megapixel camera, iPhone 7 has 12 megapixel camera, and Xiaomi Mi5 has 16MP camera.


We already know that Oukitel K6000 plus and Xiaomi Mi5 has PDAF tech for rapid focus. PDAF technology first began to use for digital cameras, and now also for smartphones. Of course if you compare other specifications then you can see all smartphones are different from each other.
For example Xiaomi Mi5 has IMX298 sensor with F2.0 aperture, while iPhone 7 has iSight sensor with F1.8 aperture, and of course Oukitel K6000 plus uses OV16880 sensor with F2.0 aperture.
So below you can see video in which you can see most important features and differences between this smartphones.
Also if we don't know Oukitel K6000 plus is available, and for more information you can visit the official website.