SLIM YET POWERFUL, REDMI K40 GAMING EDITION LAUNCHES IN MAINLAND CHINA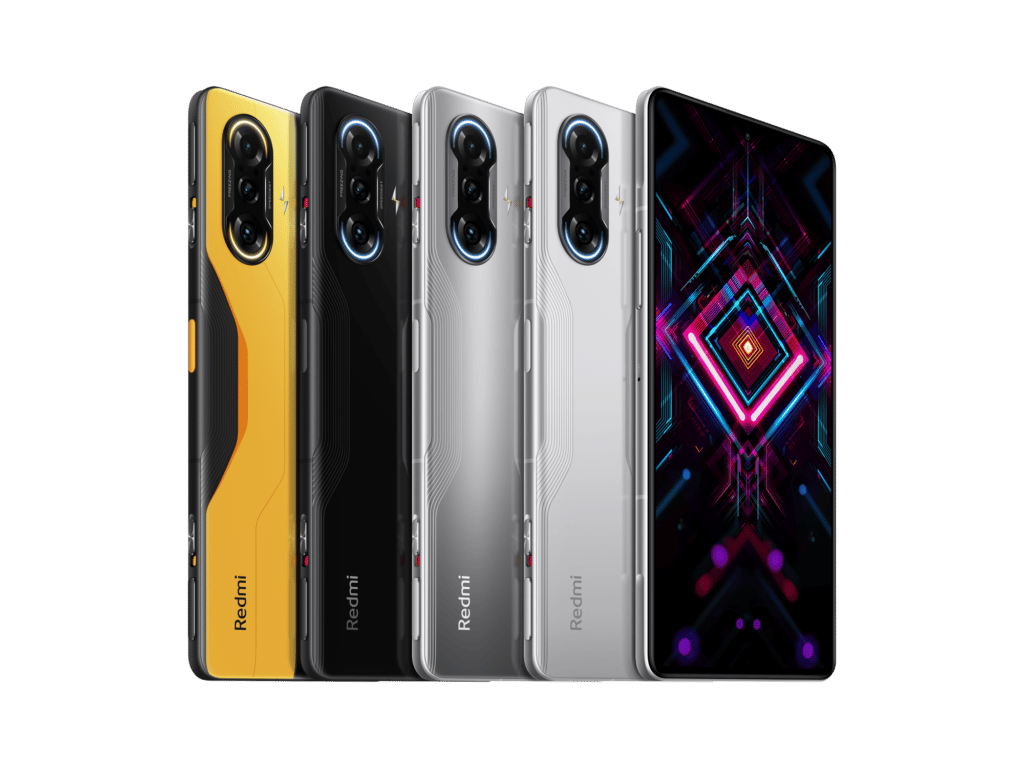 Redmi announced a brand new addition to the Redmi K series lineup – Redmi K40 Gaming Edition. Redmi K40 Gaming Edition sports the latest MediaTek Dimensity 1200 Gaming Platform, an aerospace-grade liquid cooling system, a flat display with 120Hz high refresh rate, a 5,065mAh large battery with 67W fast charging, as well as physical pop-up gaming triggers – all this packed in a 8.3mm thin body. Redmi K40 Gaming Edition starts at RMB 1,999 and sales will start on April 30th.
Hardcore gaming performance: MediaTek Dimensity 1200 and advanced cooling system
Redmi K40 Gaming Edition is powered by MediaTek's latest 6nm Dimensity 1200 mobile processing platform, offering a perfect balance between superb performance and power consumption. The CPU adopts the latest Arm Cortex-78 core with a 1+3+4 three-cluster architecture. The 3.0GHz super core, along with three 2.6GHz A78 cores are able to sustain maximum operating performance under a prolonged period and high power efficiency. Compared with its predecessor, Dimensity 1000+, the overall performance has increased by 22% while the power consumption has been reduced by 25%. Mainstream games can run at 90 frames at full frames.
Redmi K40 Gaming Edition features a three-dimensional cooling system. Multi-stacked graphite layers combined with super-large vapor chambers cover all the major components of the device, enabling strong gaming performance. The cooling system also adopts a new aerospace-grade heat dissipation material with a built-in "white graphene" layer, which not only efficiently dissipates heat for the charging chip, but also offers good insulation to reduce its impact on nearby antennas.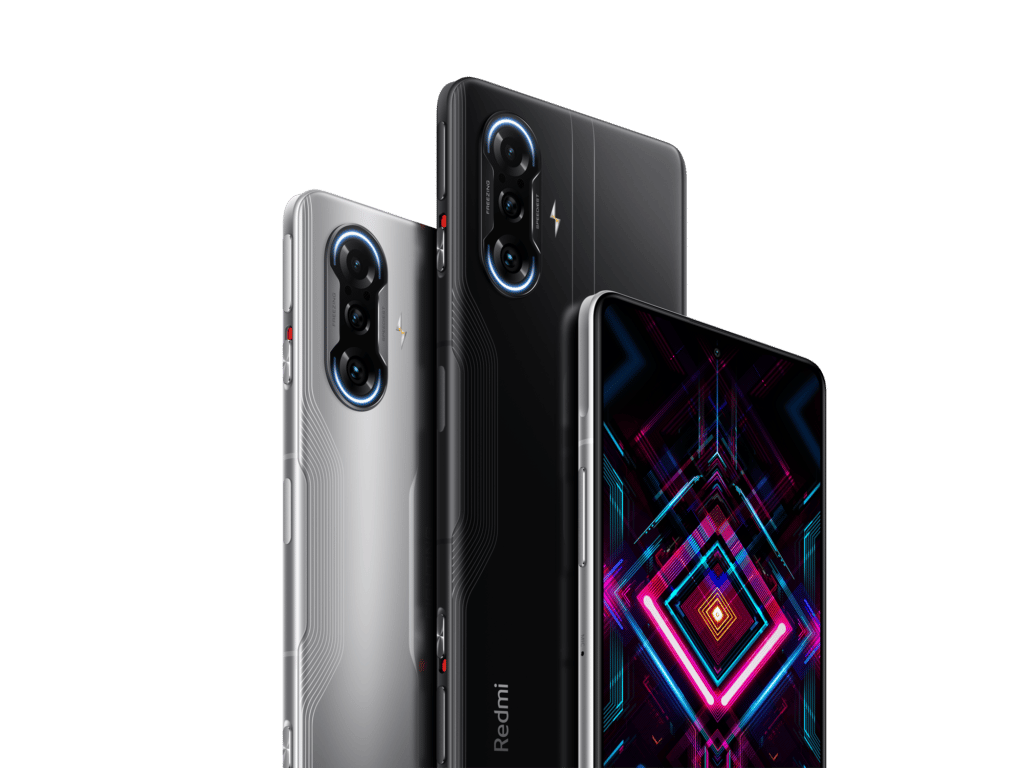 Immersive gaming experience: 120Hz OLED display with Dolby Atoms and JBL dual stereo speakers
Screen is the most important interaction point for gaming on smartphones. For a better visual performance and a more comfortable user experience, Redmi K40 Gaming Edition is designed with a 6.67'' display. COP technology ensures a better gaming experience with a smaller lower bezel of 2.7mm. Redmi K40 Gaming Edition comes with a 120Hz refresh rate, maximum 480Hz touch sampling rate and also supports a greatly improved high resolution touch technology.
The outstanding gaming display also comes with amazing audio performance. Redmi K40 Gaming Edition features dual stereo speakers for an excellent stereo effect, unobstructed design helps avoid any interruptions caused by palms touching the horizontal screen. Redmi K40 Gaming Edition comes with Dolby Atmos and is approved by the JBL synthesis certification system, offering a truly immersive gaming experience.
Superb gaming experience: 5,065mAh battery, 67W fast charging and gaming triggers
Redmi K40 Gaming Edition has an ultra-large capacity 5,065mAh battery, bringing gamers not only a powerful, but also prolonged gaming experience. Equipped with 67W super fast charging, the device can be powered up to 100% in just 42 minutes. Additionally, the ultra-small 67W in-box fast charger is very easy to carry, and the L-shaped in-box charging cable makes it even more comfortable to play games while charging. Meanwhile, the new Redmi K40 Gaming Edition also optimizes fast charging settings in gaming mode, ensuring higher levels of charging efficiency while playing games.
The device also takes the game control experience to a new level with its magnetic dual-trigger design, allowing users to play games using four fingers, instead of only two. This largely enhances the immersive experience in most action games. As the gaming triggers support most mobile games on the market, users won't need to have additional gaming accessories for an ultimate mobile gaming experience. With the ultra-miniature magnet-powered gaming triggers, Redmi K40 Gaming Edition offers stable and realistic pressing feedback thanks to its mechanical structure. Compared with the traditional mechanical transmission structure, the magnetic triggers can effectively reduce the wear-out in daily use, with a lifespan of up to 1.5 million taps.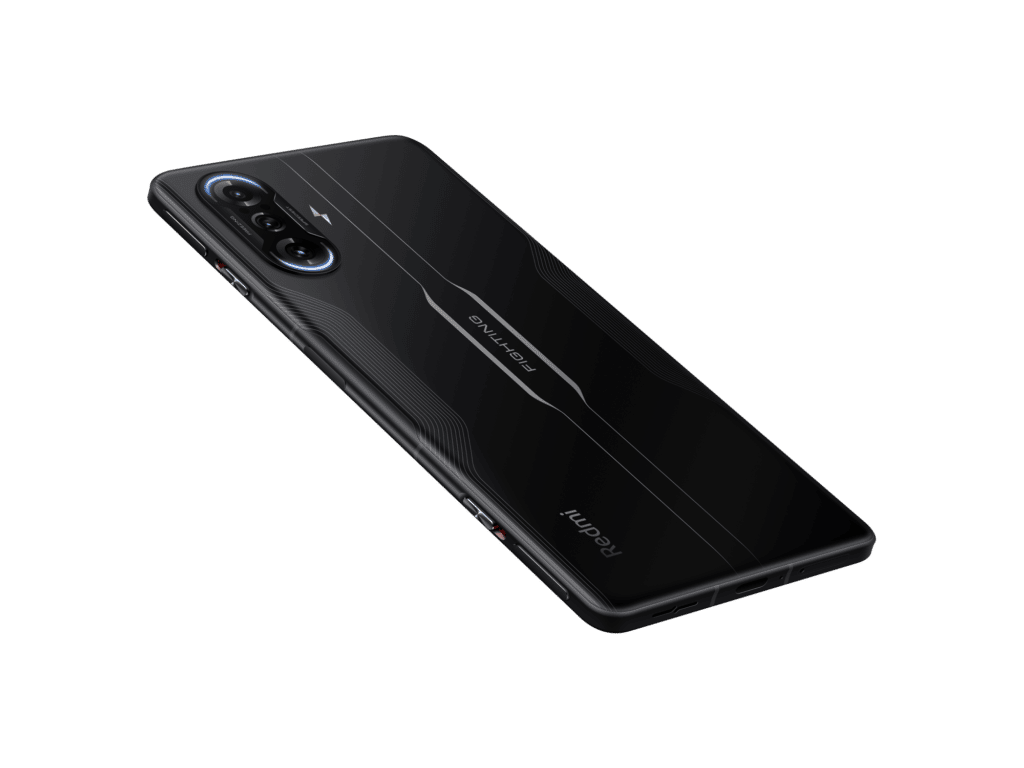 Uninterrupted gaming: three Wi-Fi antennas and a triple microphone design
Excellent gaming experience is inseparable from stable connectivity. With a built-in 5G modem, Redmi K40 Gaming Edition supports both SA and NSA 5G standards, and is all set to support carriers' network upgrades. Not only does it offer outstanding performance, but it also has been equipped with 5G dual-band technology, supporting 5G carrier aggregation, which increases the network speed by 100%. In terms of Wi-Fi connectivity, Redmi K40 Gaming Edition comes with the latest Wi-Fi 6, and for the first time, uses a triple Wi-Fi antenna design, which are built into the top of the device, its body, and the middle of the frame. With this antenna design, Redmi K40 Gaming Edition ensures that at least two sets of antennas can be kept unobstructed regardless of whether the phone is held horizontally or vertically, providing a stable and low-latency Wi-Fi connection.
Voice communication and live recording during gaming are also high-frequency usage scenarios for gamers. Redmi K40 Gaming Edition uses a triple microphone design. In addition to the regular bottom and top microphones, a third microphone is embedded into the middle of the left side of the phone. In a horizontal viewing mode, the third microphone will be closer to the player's mouth and will not be covered by his palms. As a result, gamers can expect great sound regardless of whether they are on a voice call or live streaming.
Redmi K40 Gaming Edition offers 3 color options including Black, Silver and White. With a gaming design in mind, the device features cool RGB lighting and gaming details and also adopts a low-key and restrained overall appearance. With a 8.3mm lightweight design, Redmi K40 Gaming Edition is not only a gaming smartphone but also a smartphone with powerful performance and stunning appearance for daily use.
Redmi K40 Gaming Edition offers 3 storage variants and are priced at:
6GB+128GB – RMB 1,999
8GB+128GB/256GB – RMB 2,199/2,399
12GB+128GB/256GB – RMB 2,399/2,699
Additionally, Bruce Lee Special Edition (12GB+256GB) is priced at RMB 2,799.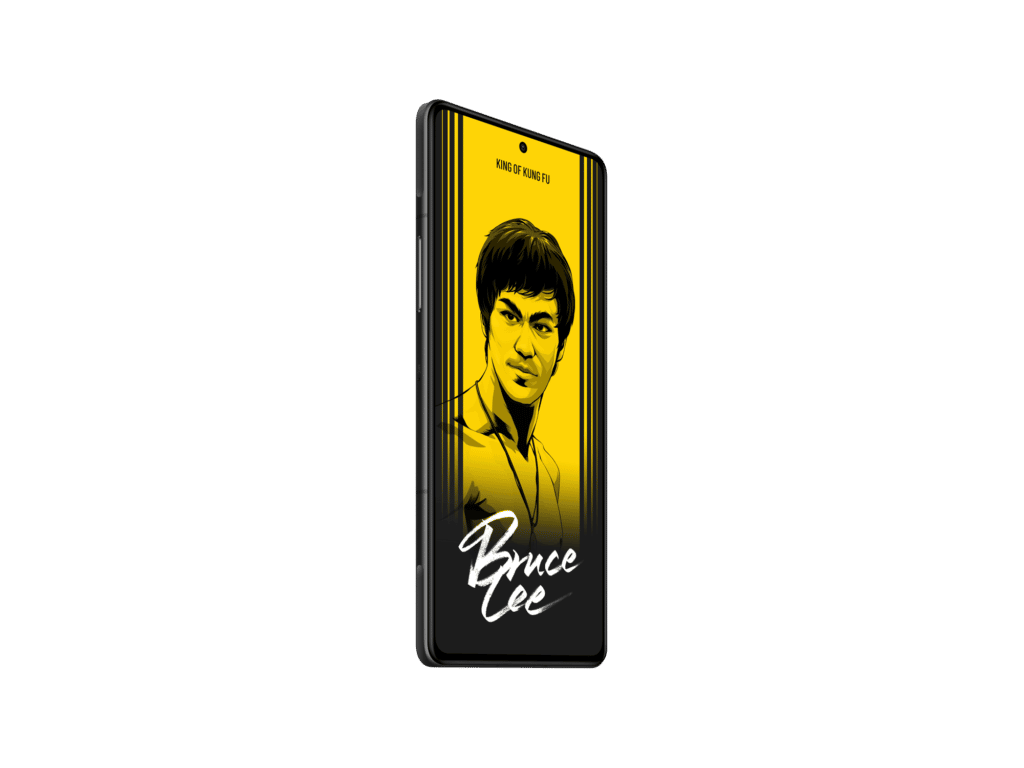 Redmi K40 Gaming Edition is now available for preorders through Xiaomi official channels in Mainland China, and will be available for purchase starting on April 30th.