XIAOMI RELEASES LIGHTWEIGHT, ALL-ROUND FLAGSHIP REDMI K40 SERIES
Also announcing brand-new Redmi AirDots 3, RedmiBook Pro, and Redmi MAX 86"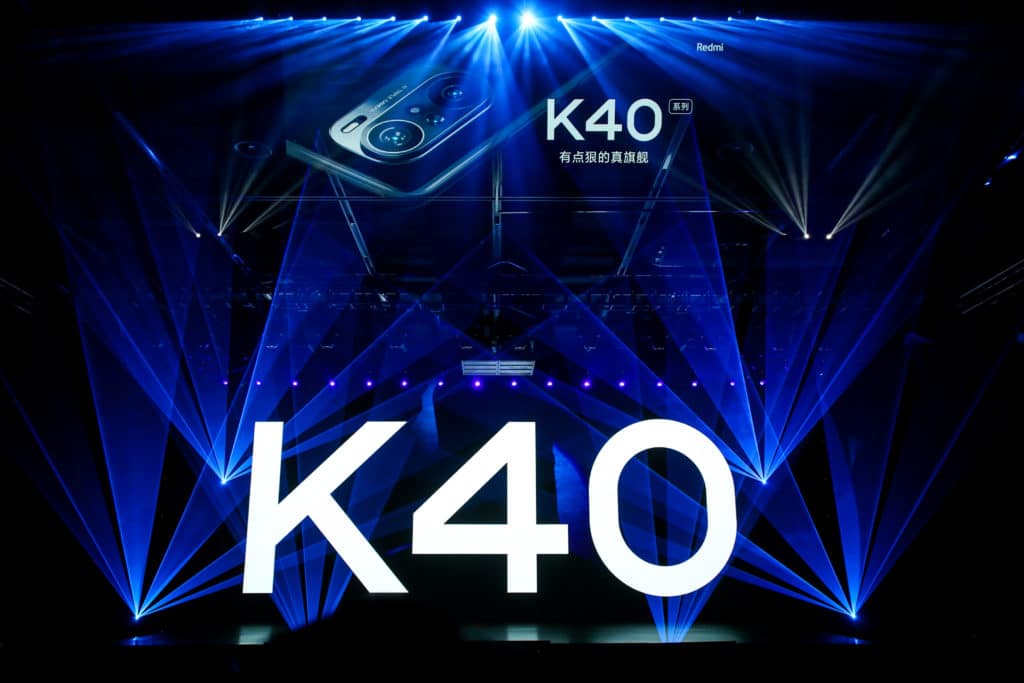 Redmi introduced its latest flagship smartphone lineup – Redmi K40 series. This series storms into the new year with a fully upgraded display, sound performance and user experience. The entire series comes equipped with the latest Samsung E4 AMOLED display and boasts 120Hz refresh rate, Dolby Atmos and dual speakers, an ultra-large capacity 4,520mAh battery and an elegant and lightweight design. Redmi K40 adopts the new Qualcomm® Snapdragon™ 870, while Redmi K40 Pro and K40 Pro+ uses the latest Qualcomm® Snapdragon™ 888. Redmi K40 is priced from RMB 1,999 and will be available for purchase from March 4th in Mainland China Xiaomi official channels.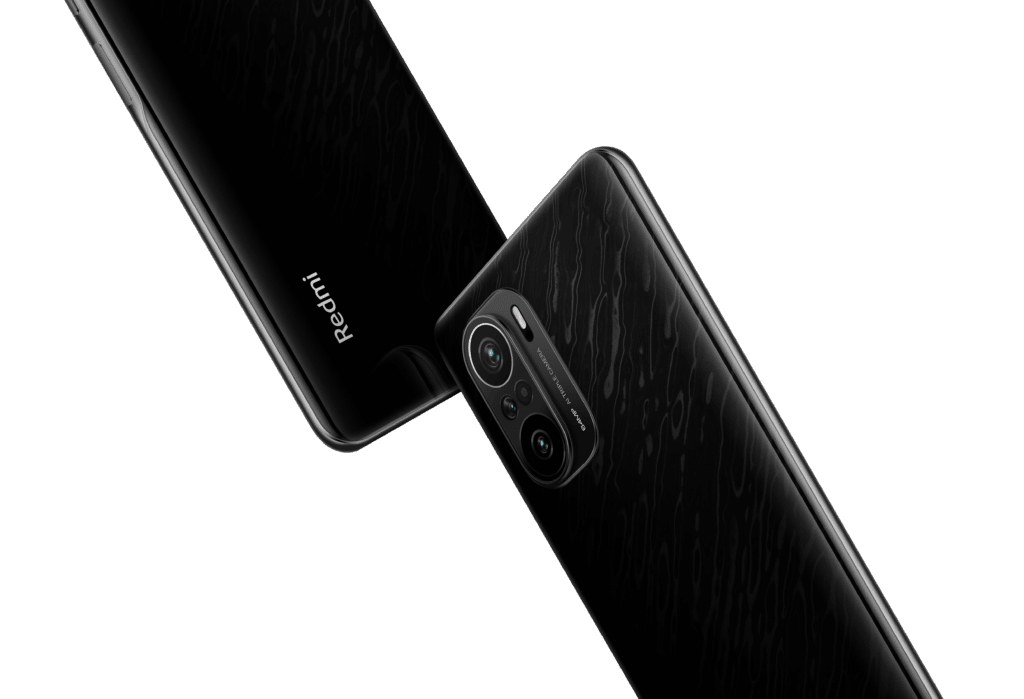 Flagship performance: Snapdragon™ 888 and 870 with fastest Wi-Fi support available
Redmi K40 Pro and K40 Pro+ are equipped with the latest Qualcomm®️ Snapdragon™ 888 Mobile Platform, a flagship chipset that boasts advanced 5nm process technology. This chipset is the first to use the ARM Cortex-X1 ultra-large core, which gives it a jump in peak performance. The Redmi K40 series completes its powerful performance capabilities with LPDDR5 storage and UFS 3.1 flash memory.
Redmi K40 comes with the brand-new flagship-level processor, Snapdragon™M 870, the first K-series smartphone with a Snapdragon™ 8-series flagship platform. The 8-core chipset boasts 7nm processing technology, delivering a 3.2GHz maximum frequency for outstanding peak performance. Equipped with the powerful Adreno 650 GPU graphics processor, the device seamlessly runs all mainstream games currently on the market.
All Redmi K40 series smartphones support the newest generation 802.11ax Wi-Fi standards, Wi-Fi 6. Redmi K40 Pro and K40 Pro+ Wi-Fi capabilities have been boosted even further with Wi-Fi 6E support, increasing the bandwidth to 160MHz in 5G frequency channels. It also uses 4096-QAM encoding for higher information density, drastically increasing peak speeds to maximum of 3.5Gbps. Redmi K40 series smartphones can maintain a high-speed, low latency and stable Wi-Fi connection, even when in a complex network environment with multiple devices connected. 
Stunning display, awesome audio & video experience: 120Hz refresh rate and original color display, Dolby Atmos immersive audio, and dual speakers
Redmi K40 series smartphones are designed with a 6.67" full-screen, tiny hole-punch display for an extra-wide and uninterrupted edge-to-edge viewing experience. The brand-new Samsung E4 AMOLED display can reach a peak brightness of 1300nits while consuming much less power. The display delivers a stunning array of vivid colors with DCI-P3 color gamut and HDR10+ support. With meticulous calibration, the devices achieve a color accuracy of JNCD≈0.36 and ΔE≈0.35 for stunning color representation. The resulting effect is an outstanding display that received an A+ rating in tests carried out by the prestigious display testing organization, DisplayMate.
The 120Hz refresh rate and maximum 360Hz touch sampling rate enables Redmi K40 series devices to deliver an ultra-smooth and satisfying viewing experience for high frame rate games and videos, and enables super fast control in games.
Redmi K40 series supports 360° light sensing technology thanks to light sensors on the front and back of the device body. These sensors serve to effectively improve the accuracy of automatic brightness adjustment, delivering 8192 levels of brightness for a smoother and much more precise brightness transition. Redmi K40 series devices are now also the first K-series smartphones to feature a dedicated in-built ambient light sensor to adjust the color temperature based on the lighting levels in the external environment. This allows the device to match the color temperature to the real-time ambient lighting levels, ensuring a more comfortable viewing experience.
Redmi K40 series comes with Dolby Atmos and dual speakers providing a truly immersive audio experience. With Dolby Atmos, users of the devices can expect incredible audio quality with unparalleled detail, depth, and realism. No matter if listening through headphones or built-in speakers, they will be able to experience the sound flowing around them in a lifelike soundscape as they enjoy their favorite movies, TV shows or even mobile games.

Professional-level photography: 108MP triple camera with Audio Zoom
Redmi K40 Pro+ is crafted with a 108MP HD triple camera suite, composed of a 108MP HD main camera, an 8MP ultra-wide-angle camera, and a 50mm equivalent telephoto macro camera. Redmi K40 Pro sports a 64MP main camera, while Redmi K40 comes with a 48MP main camera.
The 108MP main camera supports 9-in-1 2.1μm large pixels, significantly improving imaging in low-light conditions. Powered by dual-native ISO technology, the camera can capture an excellent level of detail in dark areas of an image, even when taken in bright lighting conditions, and at the same time avoids overexposure of brightly lit areas. The 119° ultra-wide-angle lens has been better adapted to take awesome images of landscapes, buildings, and groups of people. The telephoto macro lens's 50mm equivalent focal length is twice that of the standard macro lenses currently on the market, which enables higher magnification from the same distance and a clearer focus on details.
Redmi K40 series also comes with Audio Zoom for video. Unlike the standard dual-microphone design of many smartphones, K40 series devices are built with three. When shooting a video, this third microphone allows the device to "zoom in" on the sound along with the image, capturing clear audio of far-away scenes and considerably improving sound reception during filming.
At just 7.8mm in width, Redmi K40 series devices feel super lightweight and comfortable in the hand, achieving a sleek and stylish design without compromising on battery life. Powered by a 4,500mAh large capacity battery, the smartphones easily get through a full day of use without needing to be recharged. The smartphones support 33W fast charging, which can power them from low battery to 100% in just 52 minutes.
Redmi K40 series offers a complete flagship experience, sporting a X-linear motor that enables powerful vibrations and quick response, an IR blaster that turns the device into a remote control for traditional household appliances, and NFC support for contactless payment.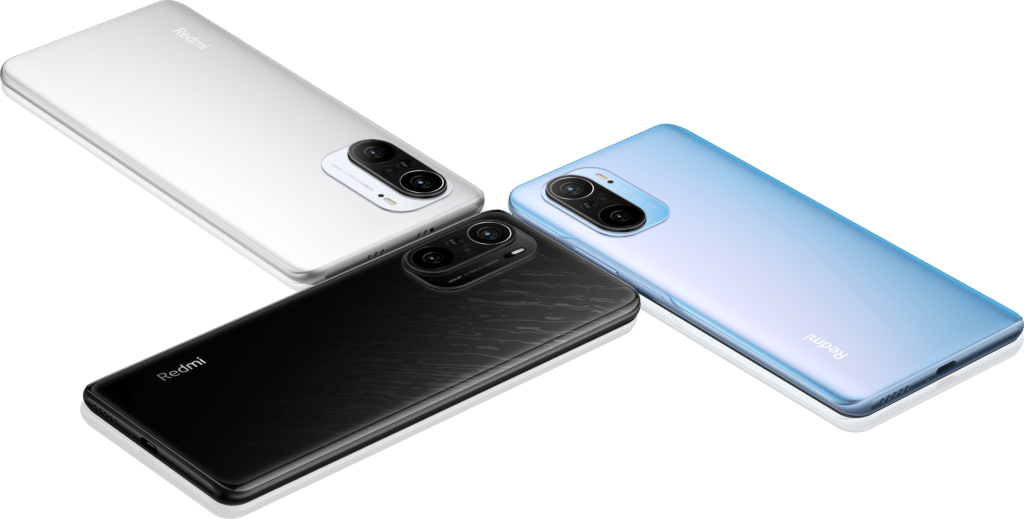 All devices under the Redmi K40 series come in three colors: Glossy Black, Icy White, and Dreamland.
Redmi K40 offers four storage variants: 6GB+128GB and 8GB+128GB, priced at RMB 1,999, and RMB 2,199 respectively, 8GB+256GB and 12GB+256GB, both priced at RMB 2,699.
Redmi K40 Pro offers three storage variants: 6GB+128GB, 8GB+128GB, and 8GB+256GB, priced at RMB 2,799, RMB 2,999, and RMB 3,299 respectively.
Redmi K40 Pro+ comes with 12GB+256GB of storage, and is priced at RMB 3,699.
Redmi K40 and K40 Pro are now available for preorder through all official Xiaomi channels, and will be available for purchase on March 4th. K40 Pro+ will be available for purchase at the end of March.
Redmi AirDots 3: Your long-lasting music companion
Redmi AirDots 3 features a QCC3040 chipset, Bluetooth 5.2 connection, and aptX Adaptive codec for upgraded sound quality. It offers 7 hours of non-stop music streaming for a single charge, and the 600mAh charging case extends the total battery life to an incredible 30 hours. The product also supports multi-functional touch control, built-in XiaoAi AI voice assistant, and MIUI compatible pop-up window to enable instant viewing for connection and battery status.
Priced at RMB 199, Redmi AirDots 3 will be available for purchase from all Xiaomi official channels in Mainland China on March 4th, 2021.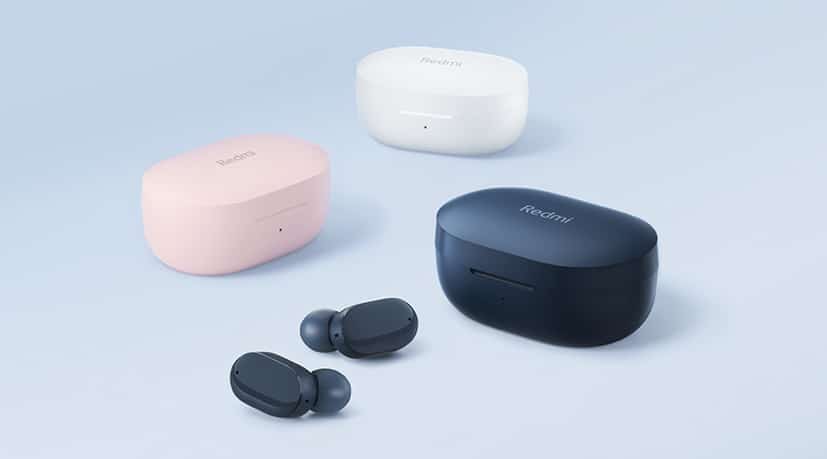 Redmi MAX 86'': Redefines super-size TV with honest prices. 
Launching with Redmi K40 Series is the second Redmi MAX TV variant which features a gorgeous 86'' large display. To level-up the customer experience on all fronts, Redmi MAX 86'' adopted a special packaging which features an eco-friendly EPP material to ensure added protection during product transportation, and a round-corner design to make it fit for most elevators. On the specs side, Redmi MAX 86'' comes with an 4K FHD panel, DCI-P3 92% Color gamut, 10-bit color, and an delta E ≦2 level color accuracy. It also supports Dolby Vision, HDR, HDR10+, HDR10 and HLG to achieve vibrant color performance, as well as high brightness and contrast ratio. For gamers alike, Redmi MAX smart TV comes equipped with HDMI 2.1 ports, VRR and ALLM support. It also offers 120Hz high refresh rate, MEMC technology for immersive viewing with sports content.
Priced at RMB 7,999, Redmi MAX 86'' official sales starts from March 4th, 2021 via all Xiaomi official channels in Mainland China.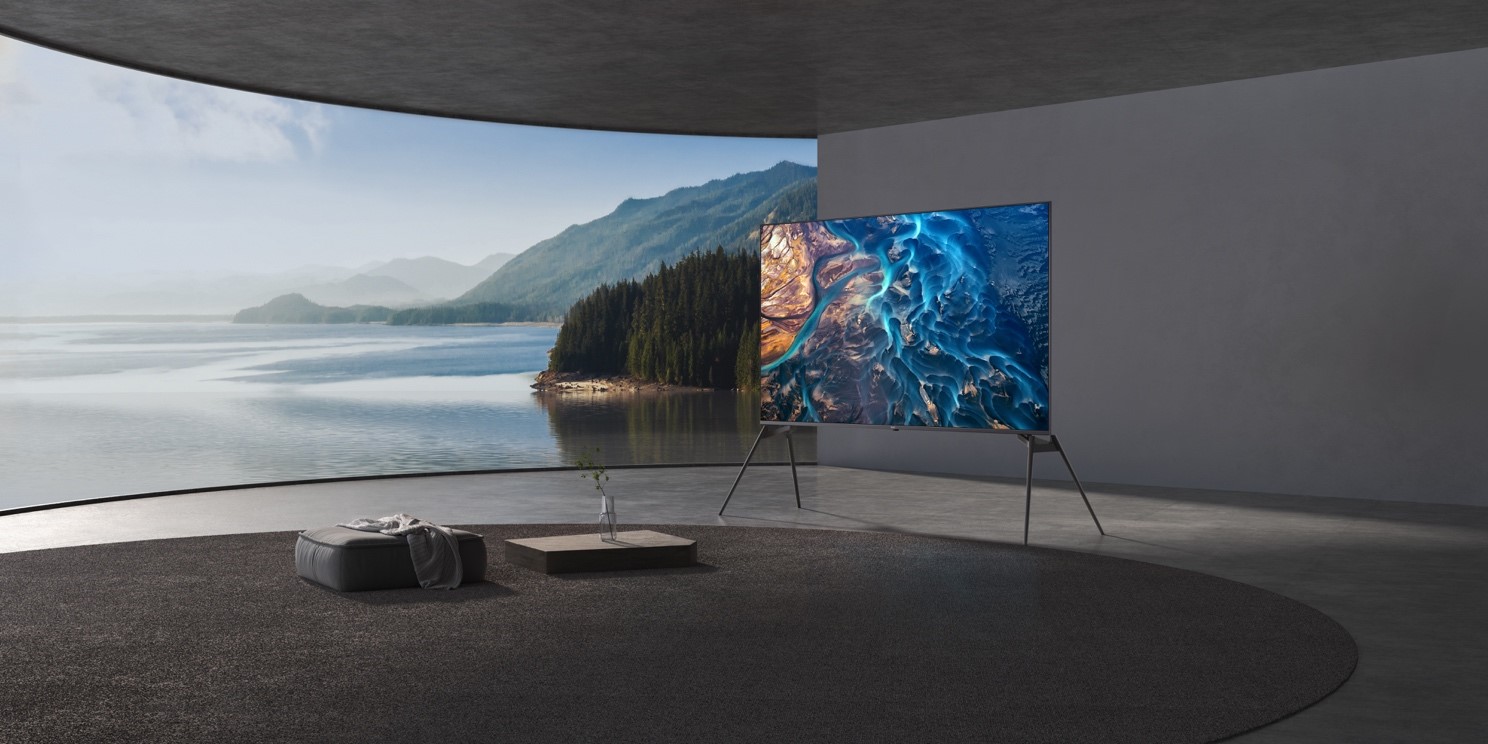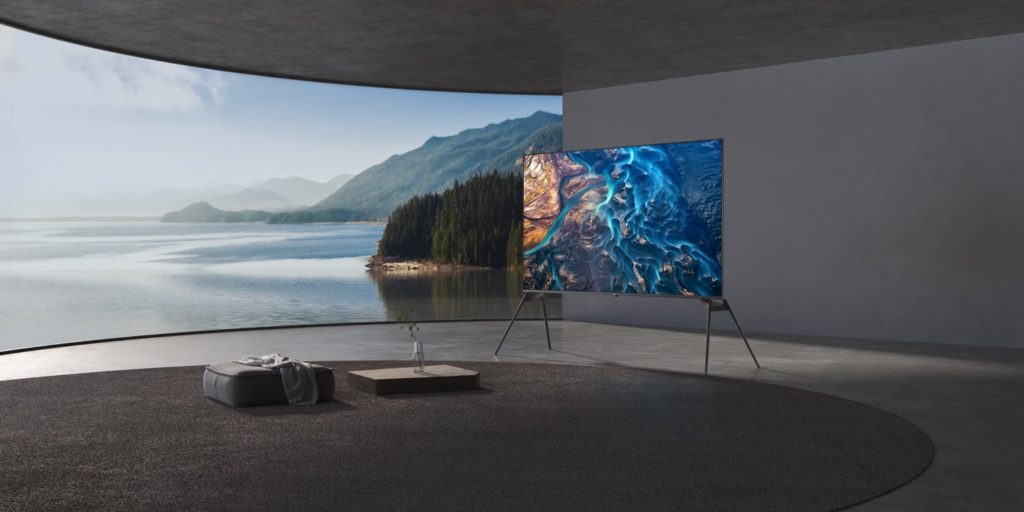 RedmiBook Pro: Flagship on all fronts
The newly released RedmiBook Pro series features the latest 11th Gen Intel® Core™ H35 processor, along with USB 3.2 ports, thunderbolt 4 ports, and Wi-Fi 6 support. The 14-inch and 15-inch variants will come with 2.5K and 3.2K full-screen displays respectively, while the RedmiBook Pro 15 also supports 90Hz high refresh-rate. Not only does the whole series feature an aviation-grade aluminium-alloy build to withstand wear and tear, it also offers a 2-in-1 fingerprint sensor for the power button, in-built camera, and a large touchpad to complete the premium laptop package. In terms of software, RedmiBook Pro comes with Windows 10, built-in XiaoAi AI assistant for voice control, and pre-installed MIUI+ software for seamless multitasking and file sharing across users' laptop and smartphone.
Starting from RMB 4,499, the whole RedmiBook Pro series offers six variants in total for consumers to choose from, including different options with an i7 or i5 processor, as well as integrated and dedicated graphic cards. Official sales start from March 4th, 2021 via all Xiaomi official channels in Mainland China.