SMA – R Dual Bluetooth Smart Watch on sale at Gearbest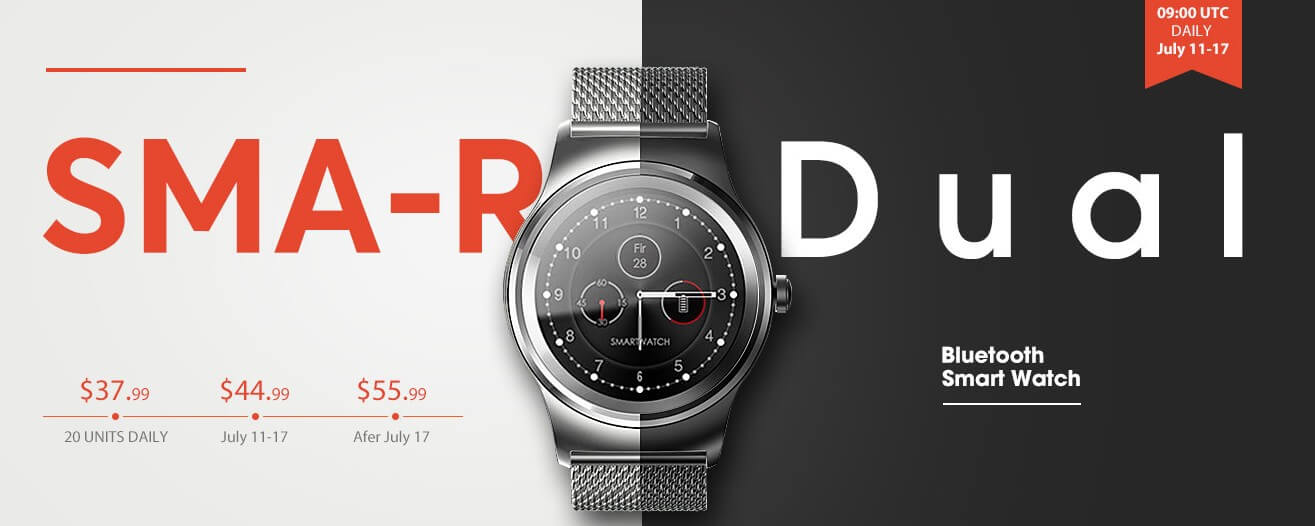 Gearbest has prepared another promotion for elegant smartwatch called SMA – R Dual Bluetooth SmartWatch. Lately you can easily see many promotions for the smartwatches,and I am not surprised because competition is huge.
SMA-R has all features like any other smartwatch, but what is most important it has higher resolution IPS screen which is actually 240×240 pixels. But for more information please read below main features.
Heart rate monitor
Siri voice control
Sleeping monitoring, sedentary reminder and activity track
Supporting for: G-mail, E-mail, Facebook and Twitter
From other information I can tell you that the SMA – R Dual Bluetooth Smart Watch is IP54 waterproof, so you can normally wash your hands and at the same time wearing it. But as I said earlier Gearbest has special price for it and you can see promotion here. But don't wait too long because the price is really low. The promotion is on July 11-17, 09:00 UTC. Every day the first 20 units will be sold at $37.99, then later will be $44.99.