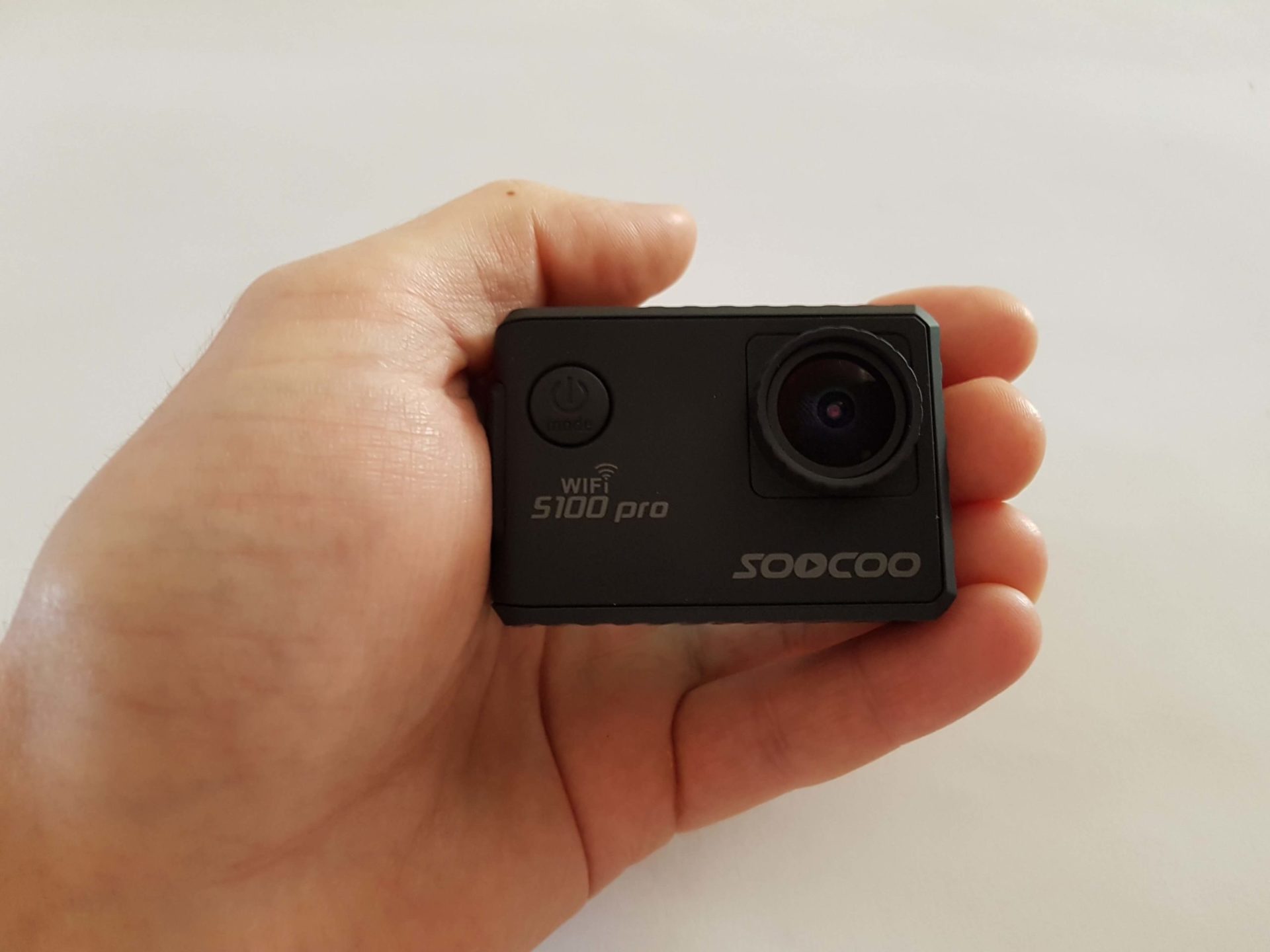 At this moment there are many different companies when we speak about action cameras. So you'll need to be careful which one you will buy because some cheaper ones are photo quality. But for example Chinese company Soocoo produces good-quality action cameras, and their latest one is Soocoo S100 Pro which we will introduce in these review.
Also if you are curious you can buy it at:

Soocoo S100 Pro accessories
Normally you will receive a lot of different items for your action camera. Of course you don't need to use all of them, but we suppose you will use definitely waterproof case including screw mount. But for the full list of accessories, you can see photo below.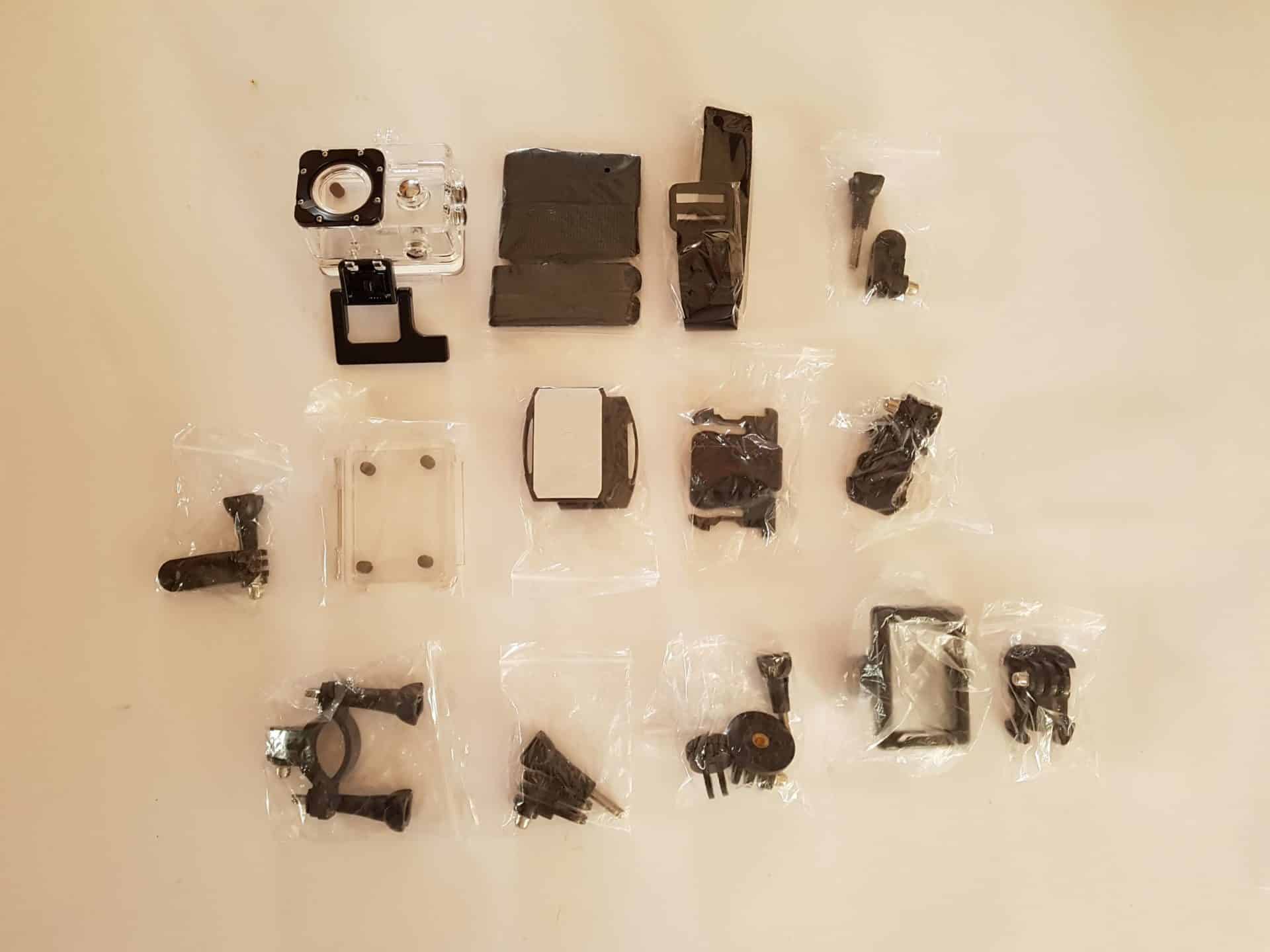 Soocoo S100 Pro design and build quality
At the beginning we need to tell you that they done a great job because Soocoo S100 Pro offers great build quality. The case is completely made from high quality plastic and rubber. On the front side there is located turn of/on button and next to it is of course camera sensor.
On the top of the device we have button for taking photos and recording videos. While on the left side of the device we have USB ports including port for microSD card. While on the right side of the device we have buttons for the Wi-Fi and settings.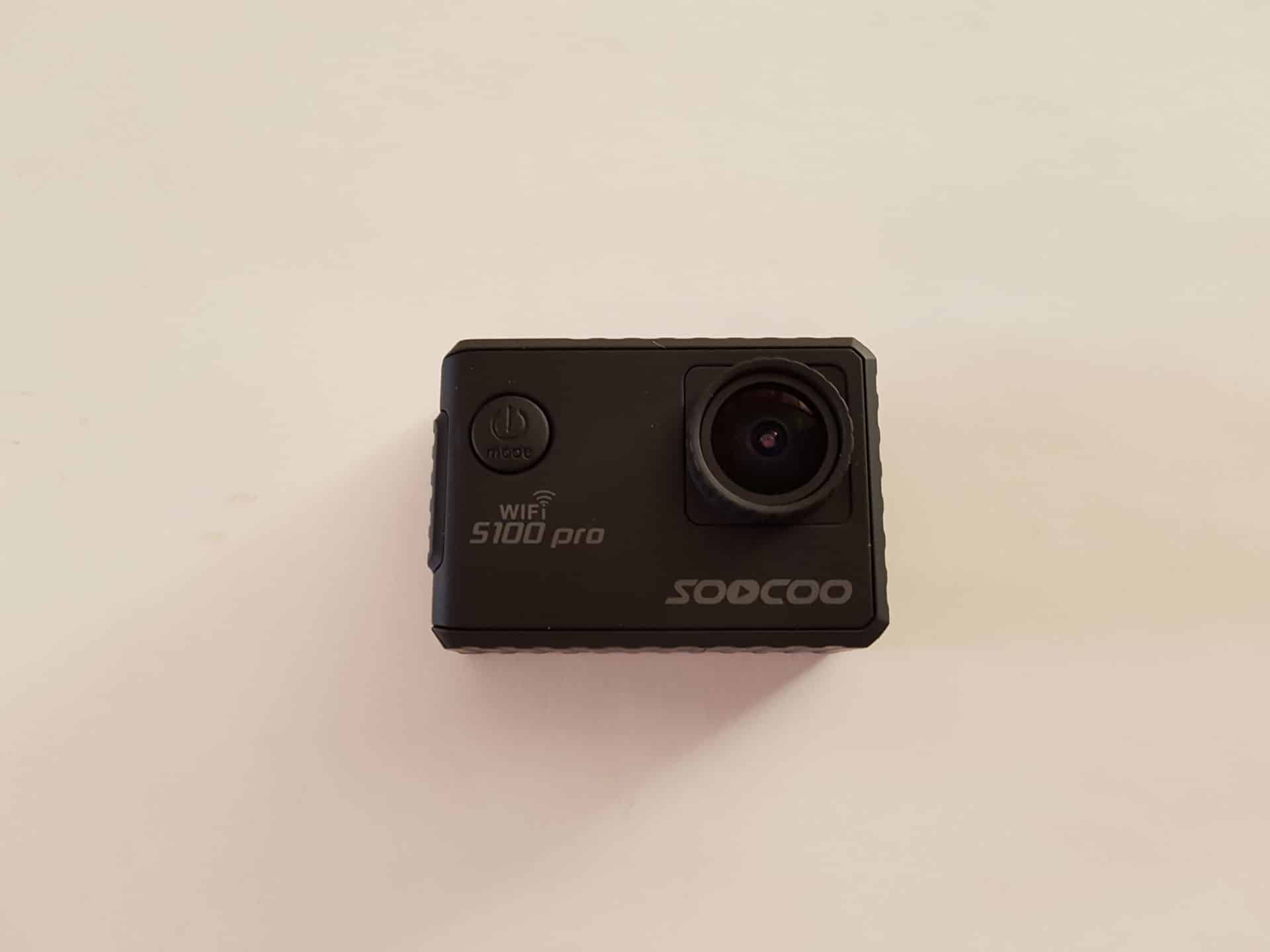 And on the board of device we have slot for the battery. Therefore when we speak about design we can freely say that design is very similar to other action cameras. Because logically it is not too much important. The action camera is not too big or too small, and it is very light. So you can wear it everywhere you want.
And last but not less important is touchscreen display which actually is 2 inch big. It offers the user much easier use, or in other words you can much is it use action camera. Everything is easy to adjust according to your needs.
Soocoo S100 Pro video
Mostly action cameras are used for situations where regularly cameras or smartphones can't record normal video without lags. So because of that we have action cameras like S100 Pro which can record [email protected] ,[email protected], [email protected], and [email protected] For camera sensor it uses Sony IMX 078 CMOS sensor. So in other words it can record video up 4K, or according to your needs like in our situation where we recorded video at [email protected] which you can see below. Also the camera is based on Novatek 96660 chipset which allows better performance.
Soocoo S100 Pro photo
Of course you can normally take photos with action cameras although they are not intended for that. Maximum resolution is 20 megapixel, and it provides a good quality photos which you can see below.
Soocoo S100 Pro battery performance
Here you can see the battery test results:
4K 24fps – 82min
2K 30fps – 84min
1080p 60fps – 77min
1080p 30fps – 110min
1080p 30fps 4:3 – 110min
1080p 30fps Super -108min
720p 120fps – 108min
720p 60fps – 80 min
720p 30fps – 129 min
VGA 240fps  – 111 min
Recharging Time – 130 minutes
Soocoo S100 Pro wifi and app
If you want to use action camera with your smart phone, then of course you need to have application depending on your operating system. It is available for iOS and of course Android. After we have installed Android app on our smart phone, the next step you'll need to do is connect your device with Soocoo S100 Pro through Wi-Fi. After the connection is done, you can normally take photos, record videos, or even adjust settings according your needs.
Summary
In these price range group these action camera is good choice, so definitely you need to consider these action camera. Because at this moment it costs only around $120. For these money it offers good quality, but also many useful features like iOS or Android app. Don't forget that there is also Wi-Fi, built-in gyroscope, anti-shake function, voice prompts, and many many other things.
Where to buy Soocoo S100 Pro