Uhans A6 and Homtom HT50 big battery smartphones on sale!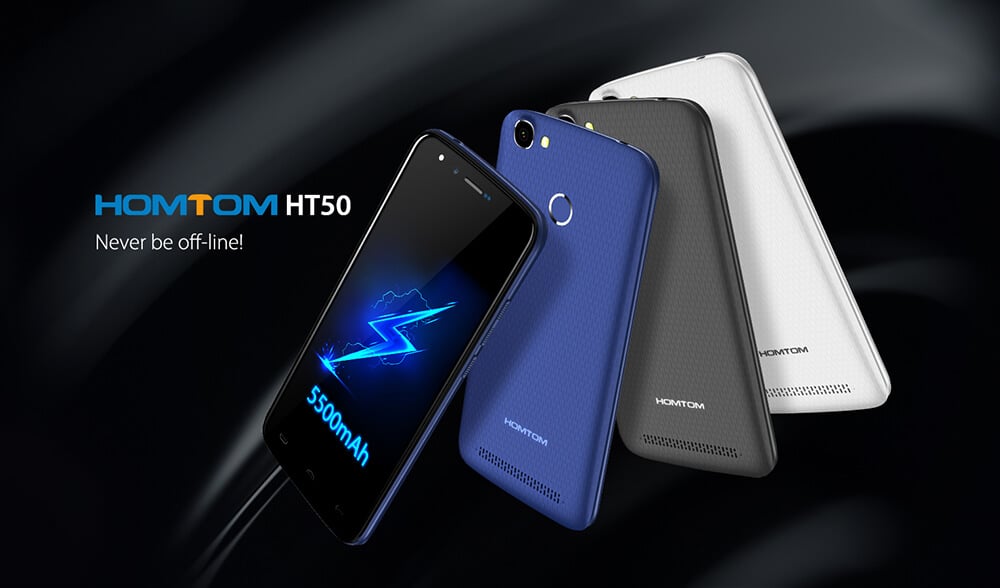 This Gearbest promotion is actually really cool because these dual-sim smartphones costs under $100. Or in other words they are really cheap, so for this promotion Gearbest has prepared Uhans A6 and Homtom HT50.
So fist we will say a few words about Uhans A6 which costs only $59.99! Therefore you can see how cheap is this dual-sim smartphone. It has 5.5 inch HD screen, and under the hood it has medium strong hardware like 2GB RAM including quad core CPU,
But this is not all because it comes with latest operating system Android 7.0. And last but not the less important it has as title says high-capacity battery with capacity 4150mAh.
So for these price, Uhans A6 is great choice. So if you are interested you can buy it at Gearbest here.
Also remember that $59.99 price is 10 units daily, where the regular price is $69.99.
Homtom HT50 is a bit expensive, but still it is cheap because the price is only $99.99. This smartphone has more powerful hardware like 3GB RAM including 32 GB storage space. And from other information what we can see it also comes with latest operating system Android 7.0.
Therefore when we speak about the battery it has 5500mAh capacity which is actually great for this price range.
So if you are interested for the Homtom HT50 then you can buy it here.