What are UV Printing Machines and Why Do We Want One?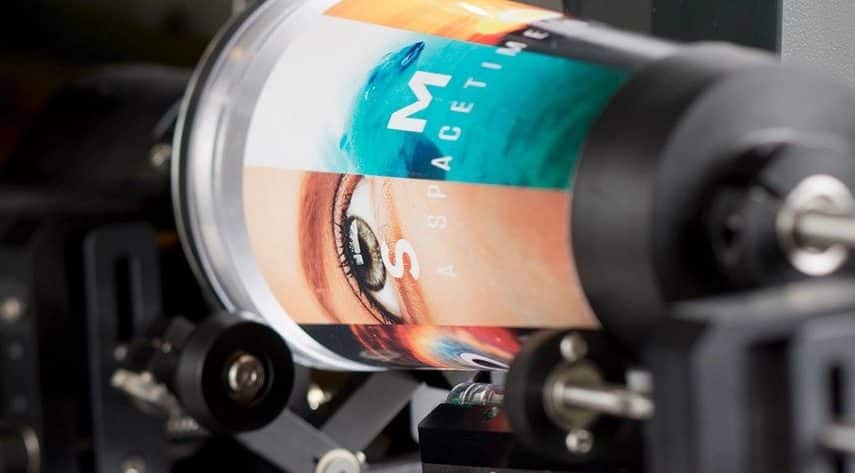 It has only been 20 years since we were tied to the limitations of printing with screens and plates, but if we've learned anything about the technology it's that its nature of applications is rapidly expanding with almost limitless possibilities. As a result, we are now seeing a massive blossoming of UV printing machines and now the only limit is on the ideas created.
If there's one thing that can be said with certainty it's that we are surrounded by personalization. The world is tailored by our preferences, from the adverts, we view to the online searches we make. With shorter and shorter print runs becoming increasingly popular, we can conclude that we are entering into the realms of more bespoke and niche printing.
Generally, there are a lot of benefits that come with owning a UV printing machine, some of the main ones include:
Higher image quality
Longevity
Faster curing speeds
UV printing has become an essential tool for many print stores. If you haven't considered this digital revolution for your next printing task, now is the perfect time to start.
On the other hand, if you've been fascinated by the UV printing machine revolution, then you can go to newprintingera.com and find all the best and most powerful UV printing machines right now on the market, you will be flabbergasted, to say the least. 
What Exactly is UV Printing and How Can One Benefit From It?
UV printing technology is the newest and most advanced printing technology in the world. This revolutionary machine applies a unique digital printing technique that utilizes UV light to cure the special ink when the ink touches the substrate.
Unlike conventional printing, UV printing utilizes special UV LED ints that cure onto a substrate via UV light. Furthermore, these inks get laid on as a liquid and once they are exposed to UV light they begin to cure.
It can be noted that due to the high-quality prints alongside the ability to print on a wide range of substrates without priming, UV inks are continuing to gain popularity and don't show any sign of slowing down anytime soon.
Although UV LED inks are initially more expensive than conventional inks, as soon as you see how much less time you'll spend waiting for ink to dry, the productivity will begin to offset that initial cost.
If you are someone who cherishes this planet called Earth and if you keep sustainability in mind, UV technology is something you definitely should look into to increase efficiency and maintain a good eco-friendly footprint in the industry at the same time.
UV Printing Machines: The Good and The Bad
As you already know, when it comes to choosing whether or not you will buy a UV printing machine, there are certain sets of advantages and downsides you should consider before making the ultimate decision.
The first advantage when it comes to using a UV printing machine is the ability to print on most materials. You get the ability to print on nonporous materials such as glass, metals, and plastic. In a nutshell, if you can get the material into the printing press, you most likely can print on it with UV ink.
The second advantage when it comes to UV digital technology is the sharp, vibrant prints it can produce with little to no setup time. This machine helps you seamlessly switch from one job to the next with resting assured that the print will come out quality and vibrant.
Unlike conventional printing machines, UV printing machines will never leave you with streaks on your paper, or blotchy pigments somewhere in the image. Perhaps the biggest perk about this machine is that it is clean, precise, and effective so you will get lifelike colors and pristine designs each and every time you print.
The one downside of UV printing machines is that they are pretty hard to master. There is a learning curve when it comes to incorporating this machine into your lineup. It can take quite some time to master the complex RIP software, which is by far the biggest learning curve.
Finally, if you've done your research properly and are ready to try something new while making a profit, then UV printing technology might be the solution you've been searching for this whole time.