Xiaomi MIX 2 vs Oukitel MIX 2 in battery test: which will last longer?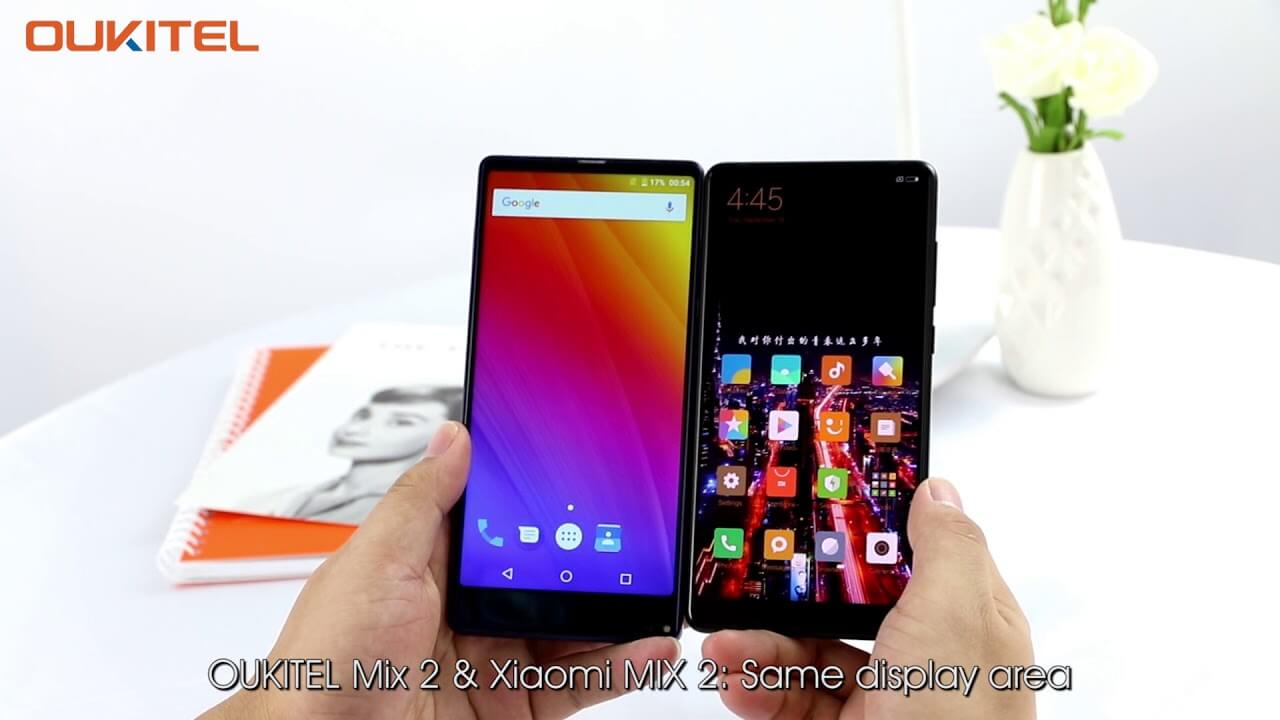 As we learn, the first exclusive place where you can buy Oukitel MIX 2 is the GearBest, the information we have found on the Oukitel official site. The price will be $269.99, but we will also find out how GearBest will offer a $40 coupon code so that the retail price will be only $229.99, which makes us very cheap.
How Oukitel MIX 2 is full screen smartphone is worth talking about including its hardware configuration that is pretty interesting. This smartphone works on the MediaTek Helio P25 processor.
There is also 6 GB of RAM including 64 GB ROM expandable with microSD up to 512 GB. The company claims to have optimized the operating system to work with more memory.
You all know that the screen is the biggest consumer on a smartphone. The Oukitel MIX 2 has a big 5.99 inch in-cell display FHD+ resolution and is touch screen is sensitive in 10 points. That's why a 4080 mAh battery is specifically designed.
In short, testing is done on several different levels, that is the most common usage you use on your daily basis – 1 hour video call, 1 hour of listening to music, 1 hour of FHD video recording. Testing is done with the maximum brightness of the screen and the tone amplified to the end.
Oukitel MIX 2 is definitely an interesting smartphone that is worth your attention. All the information you need you can read at Oukitel's official site.