Zeblaze MiniWear – interesting smartwatch at Gearbest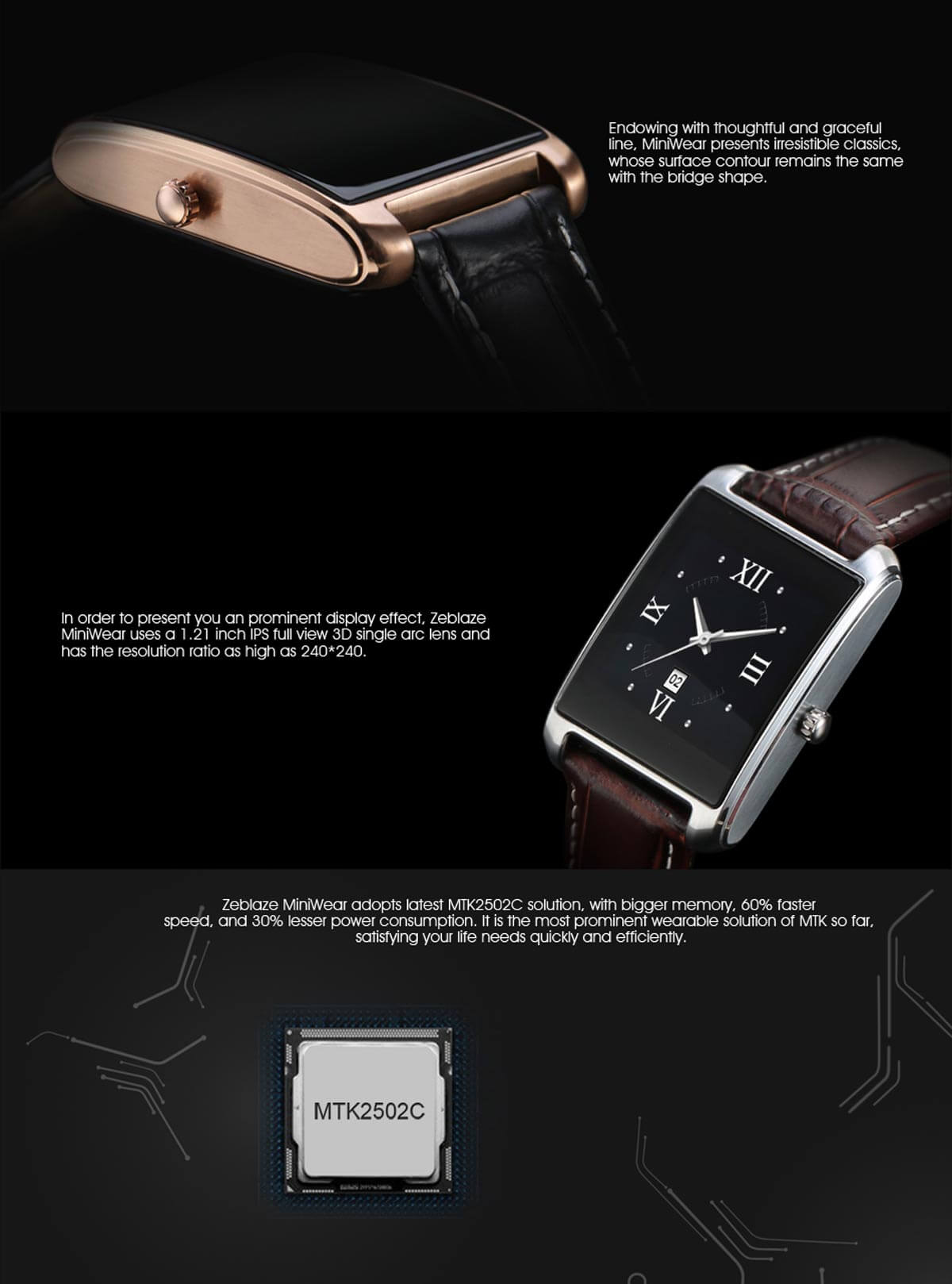 You often ask us about smartwatches – which one to buy, which is nice, cost-effective? So we found one very interesting called Zeblaze MiniWear. We found it in Gearbest webshop.
Zeblaze MiniWear is beautiful and well designed smartwatch with rectangular shape, which comes in gold and silver. You can connect via a wireless Bluetooth 4.0 connection with virtually all smartphones that run on Android and iOS operating system. You have ability to choose from five different home screens, you can set that you like and change them when you want.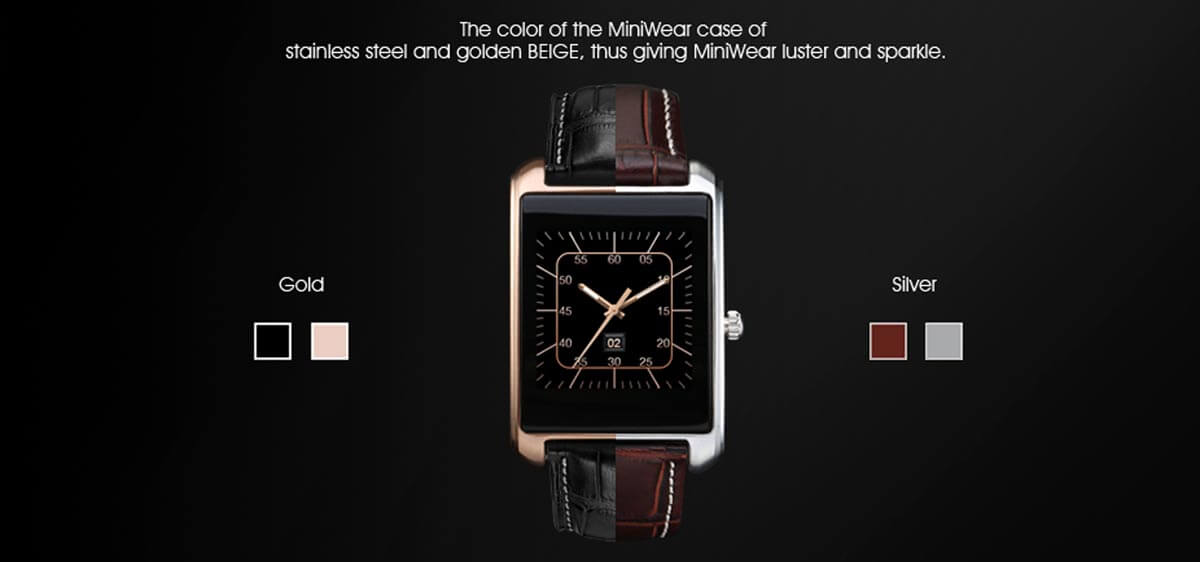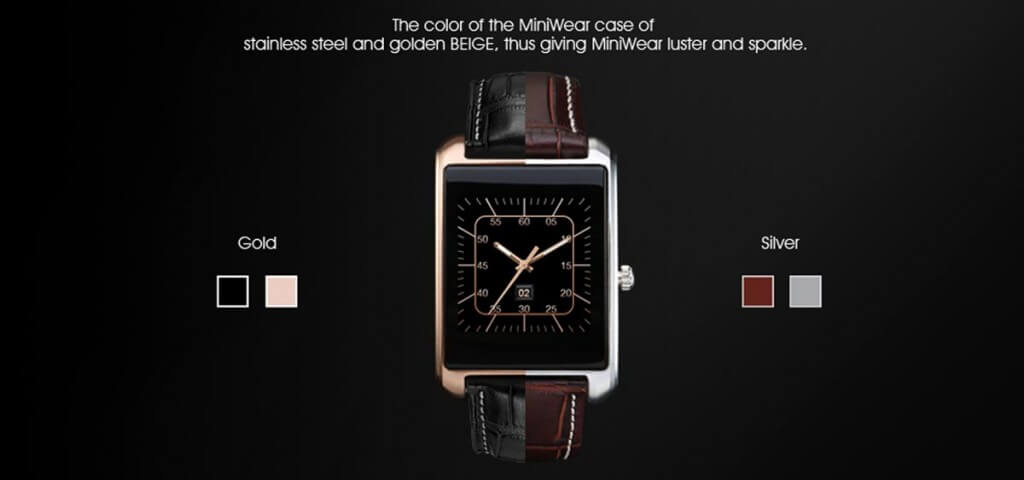 Due to the design it will appeal to both men and women or girls and boys. Smartwatch runs on MediaTek MT2502C processor, the screen is IPS with 1.21 inches size and a resolution of 240 x 240 pixels. It has built-in 128 MB of RAM and 64 MB of internal memory. Built-in battery of 200 mAh is fully charged for about 30 minutes and will last up to 72 hours. The casing is made of stainless steel and is waterproof.
Of course it has all the major applications for your health, such as heartbeat reader , sleep monitoring, counting steps, activities, alarm, stopwatch and much more.
The new and high-quality Zeblaze MiniWear smartwatch remarkable beauty is on sale at Gearbest shop at very low price. All additional details, please see this link.