Download and update Oukitel U7 Plus to Android 7.0 Nougat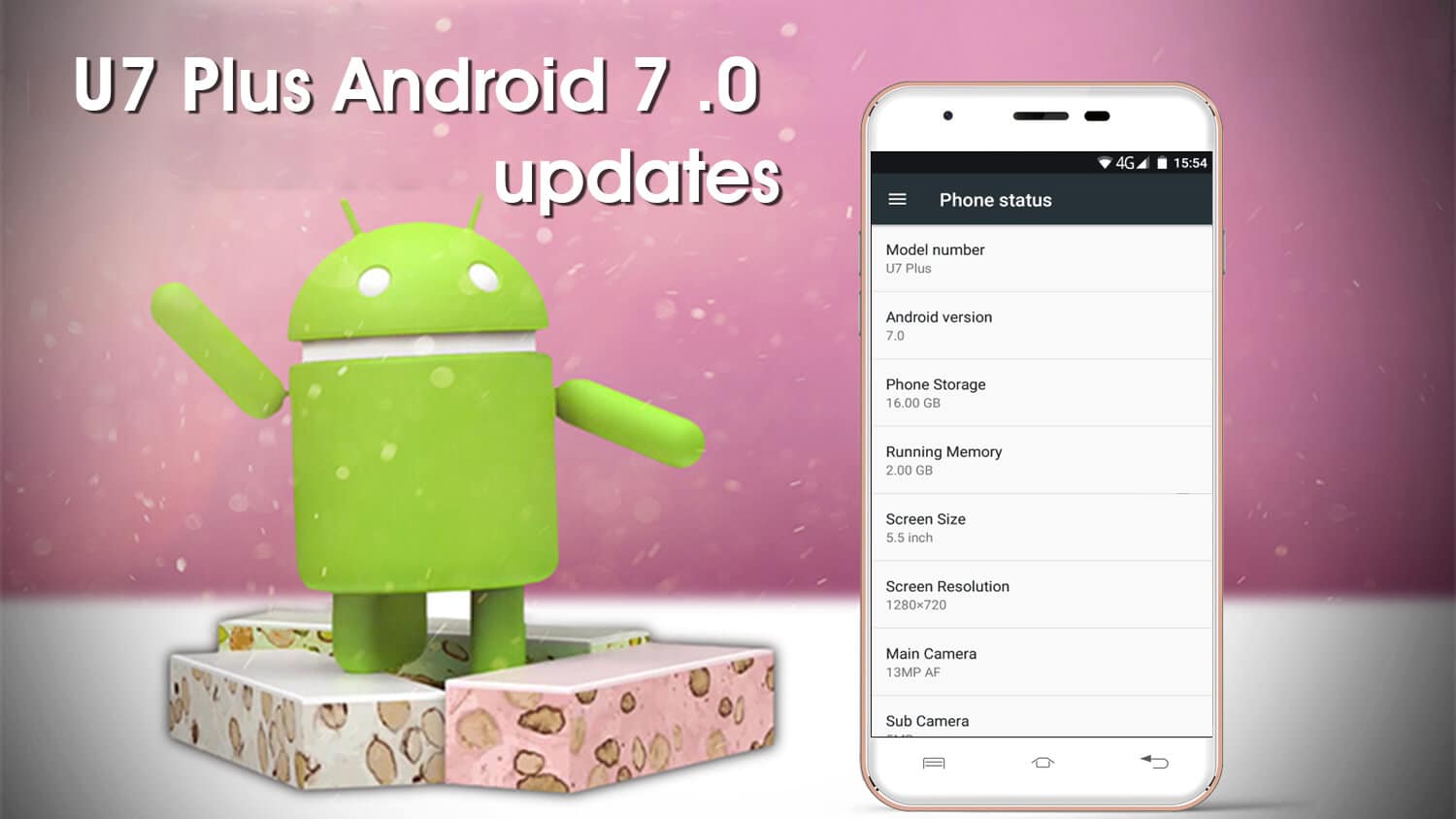 If you have dual-sim phone Oukitel U7 Plus then we have great news for you because now you can update it to Android 7.0 Nougat. In this article we will try to explain how you can do that in several easy steps. Also you can check our review here.
Actually at this moment you have two available options for updating. But before you do anything you will need to have at least 16GB TF card, and also battery capacity has to be at least 30%. Otherwise you will not update Oukitel U7 Plus successfully. So make sure to follow this instructions.
First solution
The first solution is Wireless update function. So you'll need to go in settings and click Wireless update, so in that way you can check for update, and at the same time you will update your U7 Plus to the latest Android 6.0 version which is actually OUKITEL_U7_Plus_V20.0_20161220.
After that you need to again click Wireless update to check for update and in this step you will update to OUKITEL_U7_Plus_V0.9_20170112 version. And that's it because this is actually Android 7.0 Nougat operating system.
Also please be patient  because Android nougat software is huge, and because of that it can take almost one hour to install succcessfully.
Second solution
But if you believe that this steps are too complicated for you, then you have another solution for updating Oukitel U7 Plus to Android 7.0. First you'll need to download all files from this links below, and this files contain steps, tool, and software.
Android 7.0 Software(OUKITEL_U7_Plus_V0.9_20170112)
The solution is much faster, so at the end it is up to you which solution will you use. According to Oukitel it is recommended to have at least 30% battery capacity, but we recommend to have fully charged phone. And of course you are doing this at your own risk.