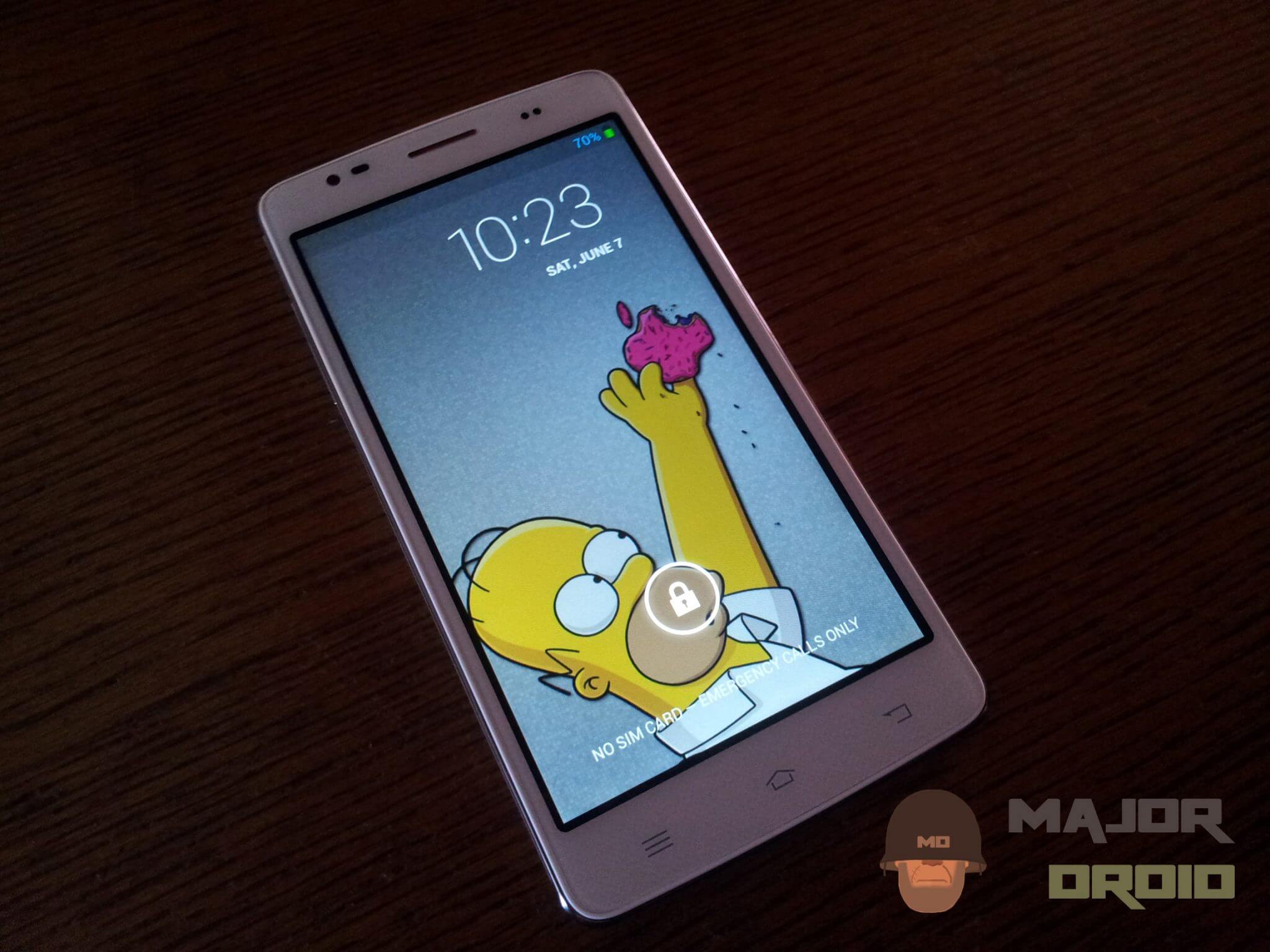 Hi, I recently got a phone called Elephone P7 Blade, so I have prepared review for this device. This device belongs to mid-range phones because of low price and tech specs. The price for this phone is about $120 depends on the shop. So let's begin with review.
When I received the Elephone P7, the first thing about this phone I was thrilled was design. Because it really looks nice and I have noticed in the past few months that most new Chinese phones have more and more beautiful design than before. So I can conclude that Chinese companies are more working on design for their new models so this is a good sign from them.
Tech specs
CPU: MT6582 Quad Core 1.3GHz
GPU: Mali 400 MP
OS: Android 4.2
RAM: 1GB
ROM: 8GB
Screen Size: 5.5 inch, 540×960 pixels
Screen Type: IPS, OGS
Band: 2G: GSM 850/900/1800/1900MHz
3G: 850MHz/2100MHz
Sim card: Dual SIM Dual Standby
Wifi: 802.11 b/g/n
GPS: Yes
Light Sensor: Yes
G-Sensor: Yes
Proximity sensor: Yes
Status Indication LED: Yes
Rear camera: 8.0 mega pixel
Front facing camera: 2.0 mega pixel
Battery: 2300mAh
Package contents
Except for the P7 Blade device you will get also other stuff like charger with usb cable and screen protector. Of course all accessories are in white. I noticed that lately also other Chinese companies gives all accessories in white. I suppose this is now popular so I think this is the only reason. All including items are in black box.
Design and build quality
In the beginning of the review I told you that I like this smartphone because it looks beautiful. It is completely white except for the edges which are red and silver. If you decide to buy this phone you can choose between white and black model. Both devices looks cool and if you buy black or white you will love it. So I will now say a few words about front side of this device, it has 5.5 inch screen with QHD resolution which is 540×960. Some of you will conclude that this is a low resolution for so big screen as this one. I must admit that I have been think the same as you before I received the the phone.
But when I received the phone, I was pleasantly surprised because the screen is pretty good. Despite the screen which is 5.5 inch big, sharpness and brightness are pretty good and if I need to give a score it would be 4/5. So in my opinion you don't need to worry about the screen. The case of the device is really good talking about quality . The back cover has effect of leather. And it looks really cool and I most love this part of phone. So on the front side of the smart phone is the screen, below the screen are three buttons weak backlight, above the screen there is notification led and front camera with sensors.
On the left edge is volume button while on the right side there is power on off. On the back side of Elephone is a main camera with led flashlight and below the camera is company's logo. Only cons for build quality is about the screen because it has no any protection like Gorilla glass. So you'll need to use screen protector if you want to protect your screen.
Screen
Elephone P7 has 5.5 inch display with QHD resolution. Some of you will think that this resolution is too low for this kind of screen. On the paper most of you will agree with this fact because these days now phones with smaller screens has a bigger resolution like HD or full HD. But when I started to use the phone I must say that the screen is pretty good and there is no need to go away because you will be satisfied with the screen. The display is a IPS with One Glass Solution or in short OGS. So because of IPS technology the viewing angle is good. Colors are natural, sharpness is good. I only regret because it has no screen protection so you need or should to use screen protector.
Hardware performance
Talking about hardware you cant expect high performance from this smartphone because it has only a mid-range hardware. So it has already known to us quad core CPU MT6582 at speed 1.3 GHz with GPU Mali 400 MP. Also there is 1 GB of ram which will be enough for average use, surfing on the Internet, watching HD movies and for partial gaming. It has approximately 5 GB of free space for storage. Your storage can be expanded with memory card with maximum of 64 GB class 10 card. As I said it can also be for gaming so I tried to play GTA San Andreas and the game worked without any lags and other problems. It was very fun to play game. So I can say that you can play games with same requirements like GTA. You can also see below test results from Antutu and Vellamo apps.
Connect with world
Elephone P7 Blade is a phone with dual sim possibility so you can use two sim cards at the same time. Like many other Chinese phones it has the same network hardware settings for 3G network and in this situation is the same. So 3G network can work only on 850/2100MHz frequencies. It would be much better for 3G can work on 900/2100MHz but what's done is done. Device has also other standard functions like Wi-Fi, Bluetooth and GPS.
All functions works normally, and I also have tested the GPS which works really weird. This happened to me for the first time so I don't know is this good or not. I tested the the GPS with popular GPS application and you can see on photo below why I am telling you this. Later I will try the GPS with navigation app so then I will be 100% sure is the GPS good or bad. Unfortunately OTG is not working so this function is not supported by this device. Because of that you cannot use any USB device like memory stick or gamepad.
Camera quality
I did not expect something special from camera on Elephone P7 Blade because all mid-range phones usually have just solid camera and sometimes even worse. But this time I have been wrong because this device has a really good main camera. I did not tested the front facing camera because I don't use it too much but what I have seen it will be good for Skype calls. Now I'm going back to talk about the back camera which is the main camera on this phone.
I tested or I have been photographing with this phone in places with enough light or in the daytime and photos are really good quality. I'm really pleasantly surprised with quality, there was no problems to focus and colours are almost natural. The led flashlight is really strong and it is enough for night photos but there is another problem with led flashlight.
Led flashlight is not synchronised with camera and when you take photos in dark or in places with not enough light then the led flashlight is too long on and photos are too much white. Or how I can say better, the photos are to bright and in my personal opinion they are not good unfortunately. But hey if you take photos most of the time in daylight then you don't have any problems because photos are great. Below you can also see the photos samples which I had made with this phone.
Battery and power
Elephone P7 has a Li-ion battery with capacity of 2300mAh. During use it showed good results so for now I can say that battery with capacity of 2300mAh is good solution for this phone. Because the device does not have high resolution screen and does not have high end hardware. So it is not the major consumer of power and logically it does not need stronger battery. Some devices with stronger hardware has a weaker battery. So Elephone company did not go wrong with this battery.
Conclusion and my personal opinion
This smartphone is really a good device with many pros, so I will tell you what are positive sides in my opinion. The build quality is good, it has a really nice design and I personally love it. The screen alt.is only QHD is excellent, also the main camera is beyond all expectations and while the photos quality is also pretty good. Also it can record video in full HD resolution where the build quality is on the same level as for photos.
It has solid hardware performance and it will be good for everyday use, gaming and for other use like watching HD stuff, going to Youtube. So this is all good about Elephone P7 Blade. Now I will tell you what are cons. OTG is not supported and you cannot use external USB devices like memory sticks. Led flashlight is not synchronised with camera and the photos taken in dark are not good quality and last thing is the GPS which I need to test further to see what is really happening. Price for this device is approximately $120. Maybe more or less because it depends on the shop. You can also buy it at Etotalk and if you are interested or you want to see more information you can click here. Overall ,if you decide to buy this phone you will not regret. If you already have the device please can you share your thoughts. Also if you have any questions please ask or comment. Thank you and I hope you like my review. 🙂