HONOR MagicWatch 2: Innovation Made Personal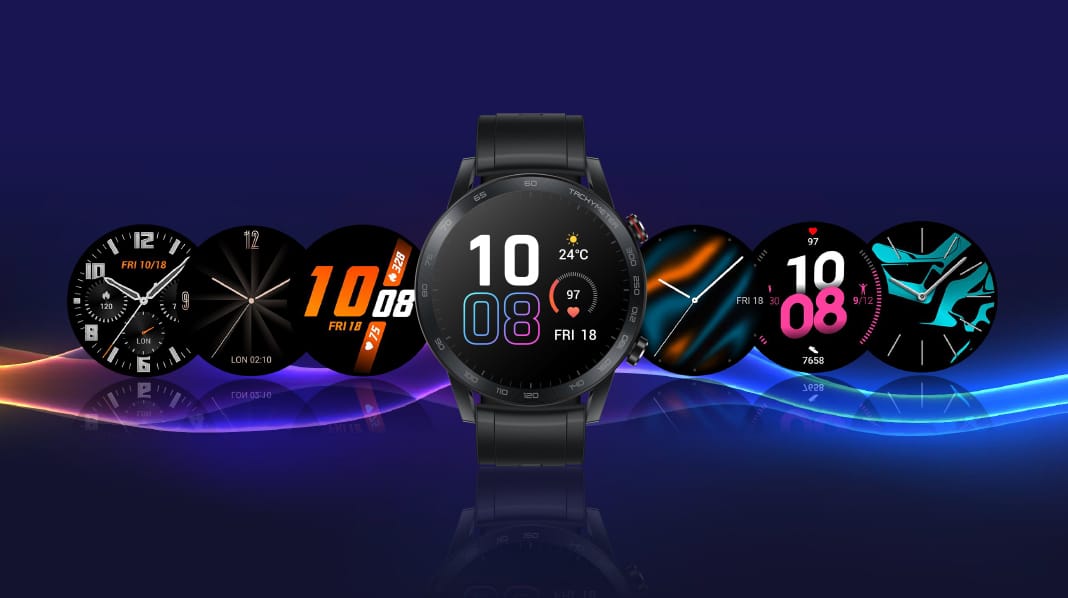 HONOR is a rising technology brand and is loved by young people all over the world. With many impressive smartphone products equipped with industry-leading technologies and a competitive price point, HONOR continuously endeavors to adventure into new territories to offer more possibilities and choices to customers.
HONOR makes another big move in wearable marketing by officially launching the MagicWatch 2 in overseas markets. As part of the HONOR IoT offering, the HONOR MagicWatch 2 shows the brand's commitment to more innovations in various product lines and keeps a forward-thinking mindset for a more connected world. This is also one of the HONOR's milestones in its 1+8+N IoT strategy aiming to continuously create an intelligent and fully-integrated experience for consumers.
FUSING DESIGN-THINKING WITH A SENSE OF YOUNG AND BOLD
HONOR believes that a fashion watch can do more than just tell the time. Made from refined 316L stainless steel, the HONOR MagicWatch 2 adopts a fully circular silhouette inspired by the classic chronograph watch. Its sleek curves are ergonomically designed to make the HONOR MagicWatch 2 an outstanding masterpiece. The timeless and customizable aesthetic makes the watch easier to match with different styles for any occasion. The HONOR MagicWatch 2 is available in two sizes – 46mm and 42mm, so you can choose the size that works and looks best on your wrist.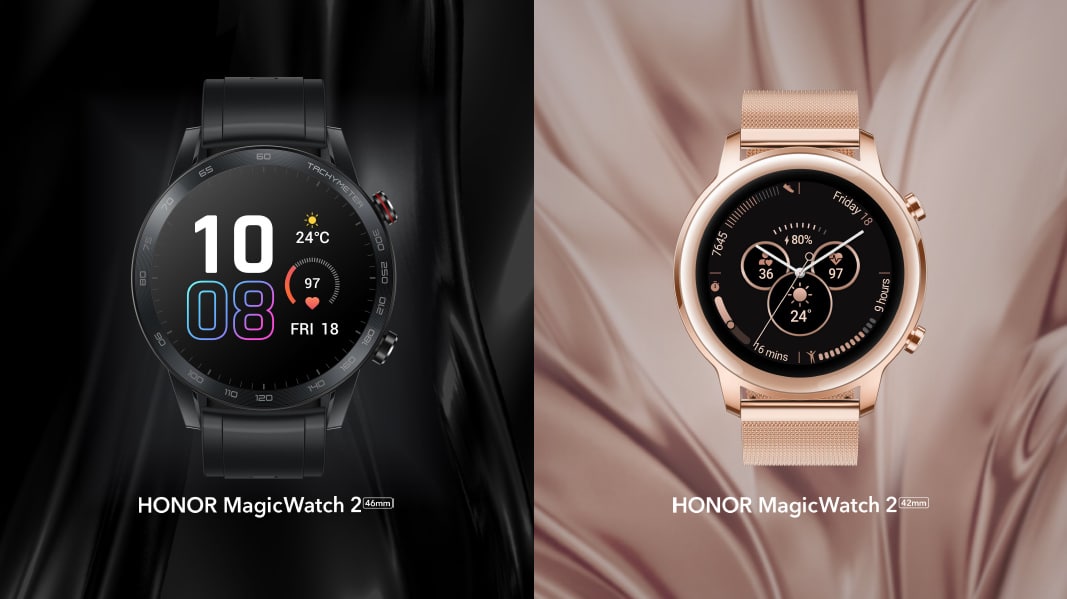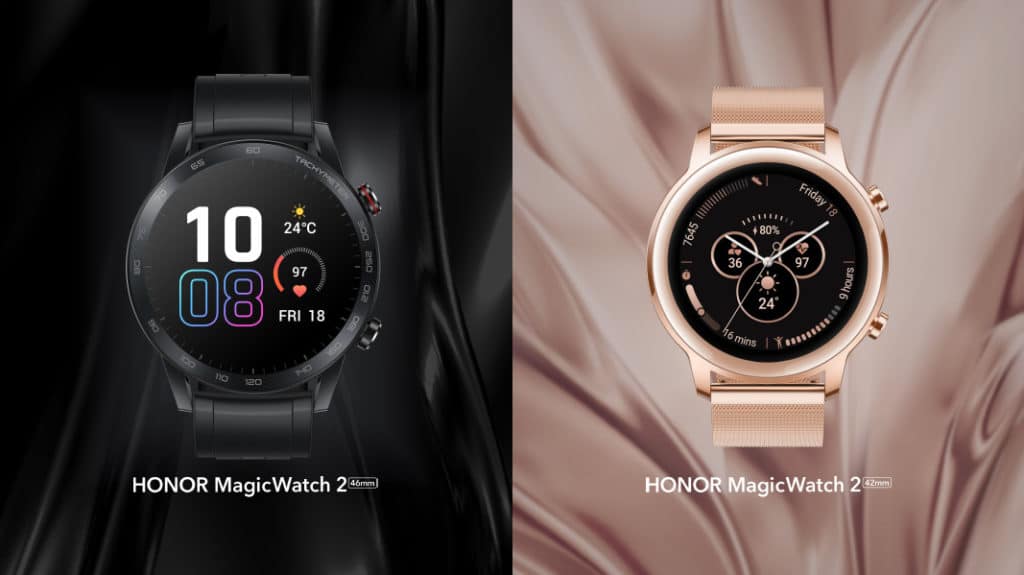 The HONOR MagicWatch 2 showcases breezy creativity by unveiling a lightweight and minimalistic design. A dynamic watch ring and a distinctive color-contrasting button excites the users' imagination for an appealing experience. The 46mm variant is designed with an auto-racing watch panel, allowing for a sporty, bold and adventurous look. It is also worth mentioning that the HONOR MagicWatch 2 incorporates the chic and eye-catching red line on the upper button, giving the watch a distinctive personality.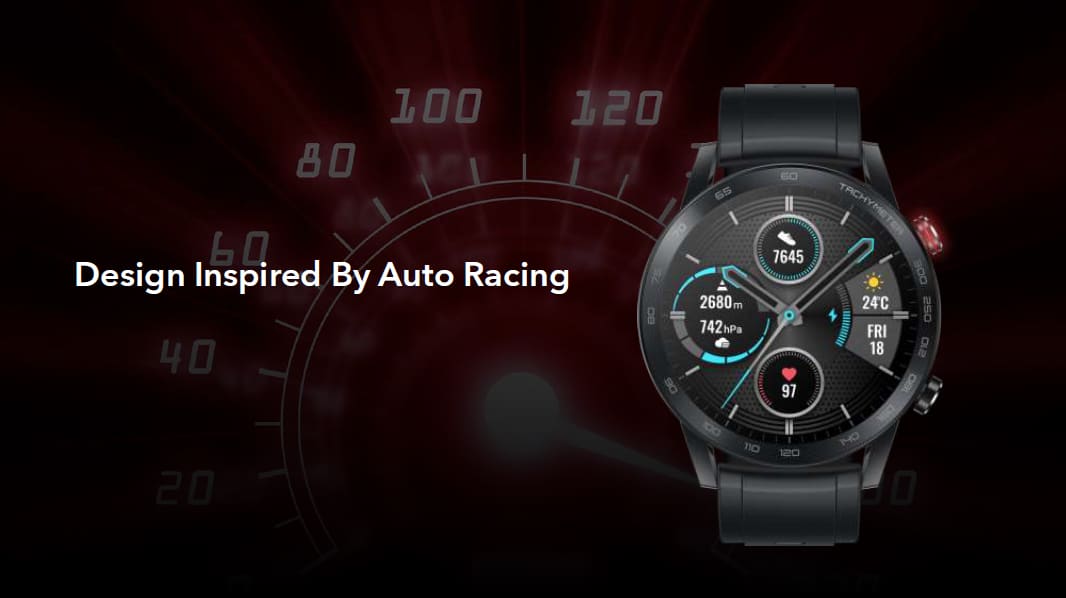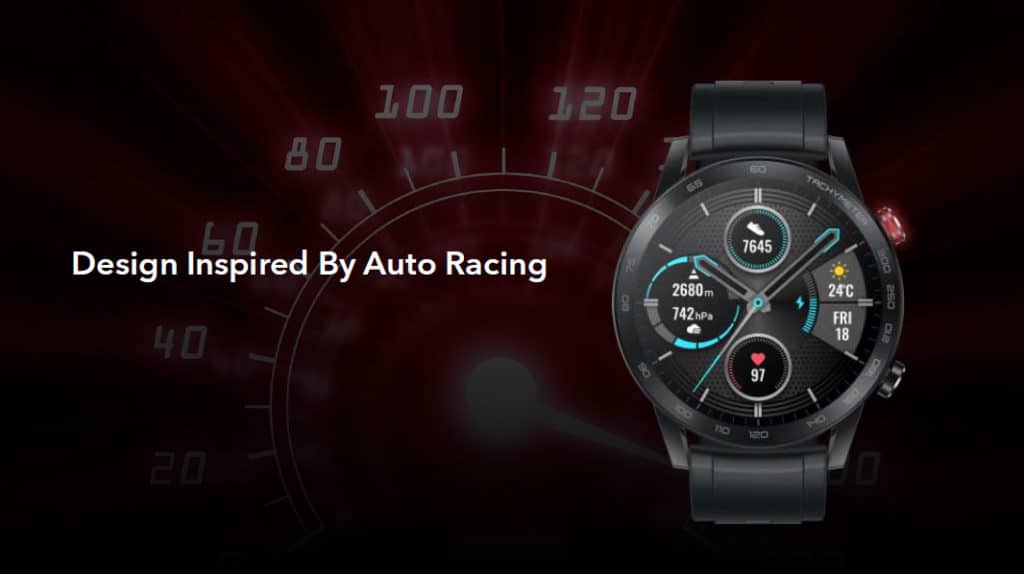 The HONOR MagicWatch 2's 42mm variant is designed with fashion in mind. The smooth and sleek design makes the watch look like a shiny pebble from the side. It is not only a smart-watch, but a fashion gadget on your wrist.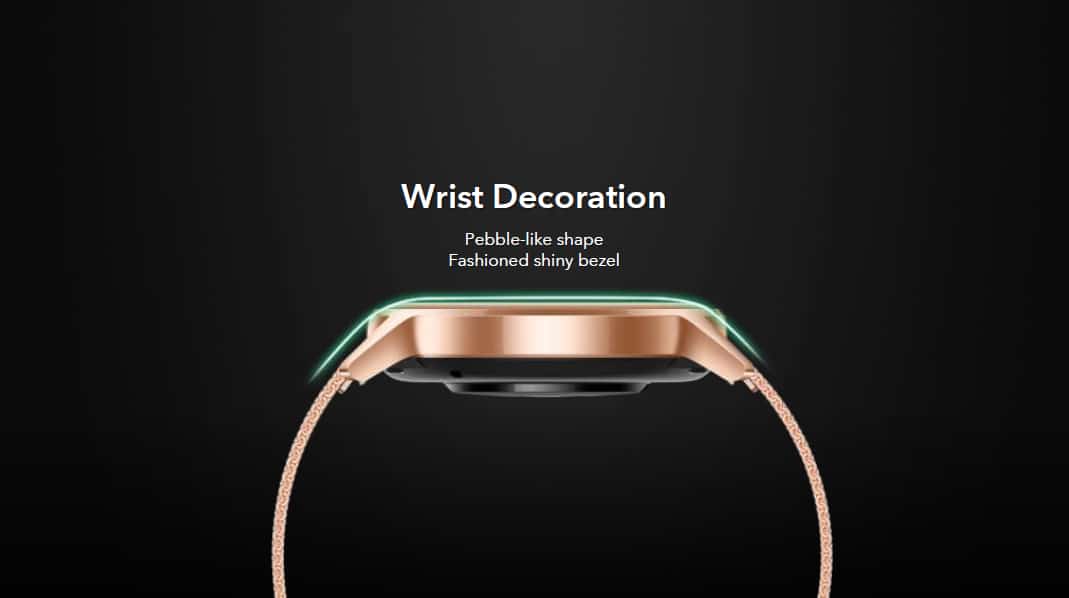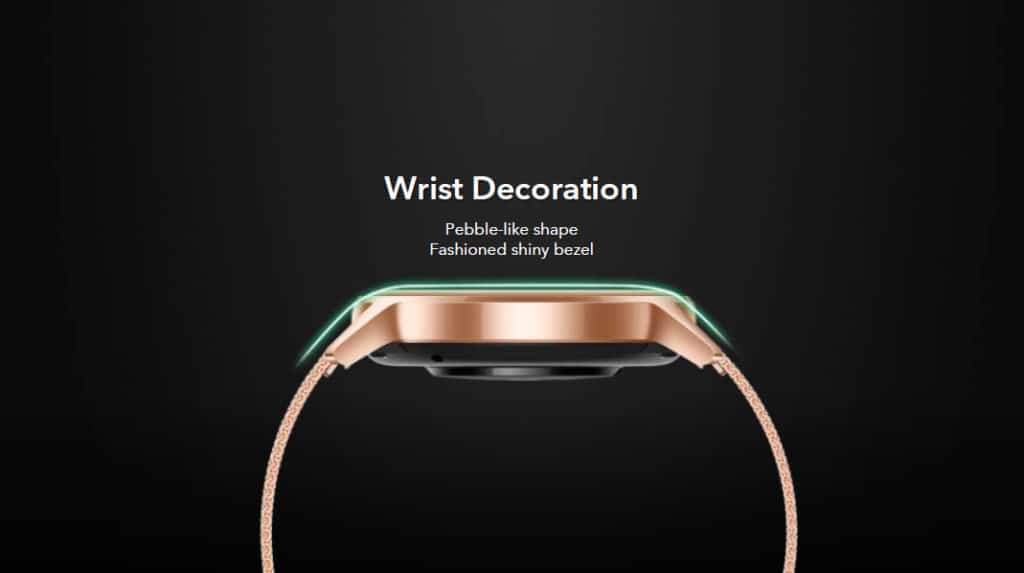 The HONOR MagicWatch 2 has single 3D glass and a 9.4mm ultra-slim watch case, embodying the brand's "Less is More" design philosophy. In order to achieve a sleeker and cleaner look, the HONOR MagicWatch 2 had to go through 40 processing steps. The edges of the glass panel were smoothed into a C-curve using "High-Precision Glass technology," which takes 15 to 20 minutes longer than the usual CNC grinding technology. The bezel of the watch consists of five different layers, these are the Glass Layer, Dials Layer, 3D Texture Layer, NCVM Layer and Black Layer. The 3D Texture Layer balances light and shadows while the NCVM Layer helps to achieve a better reflective result, unveiling a multi-dimensional design.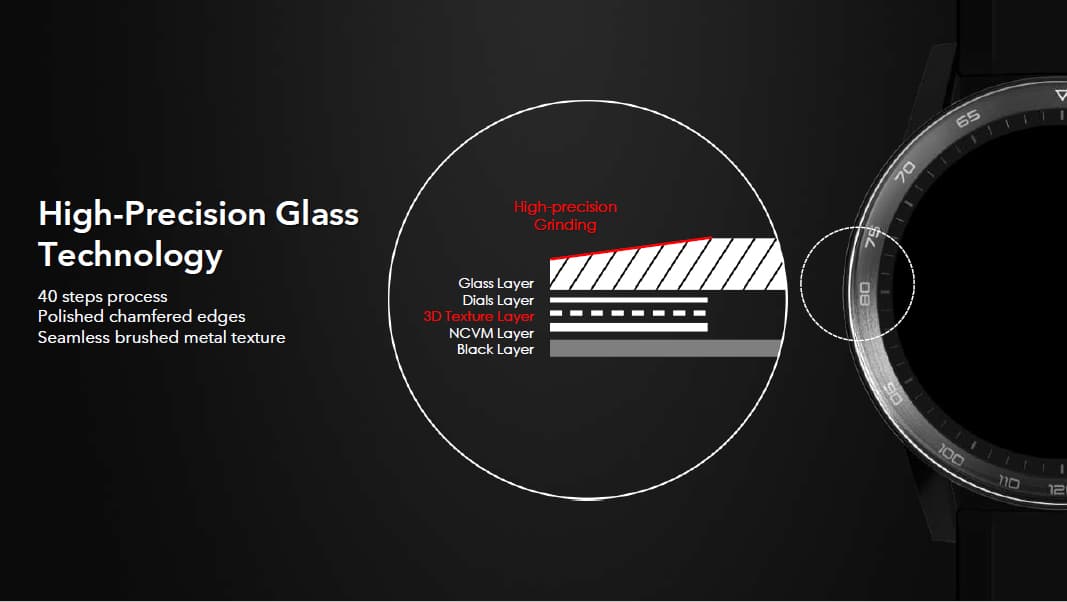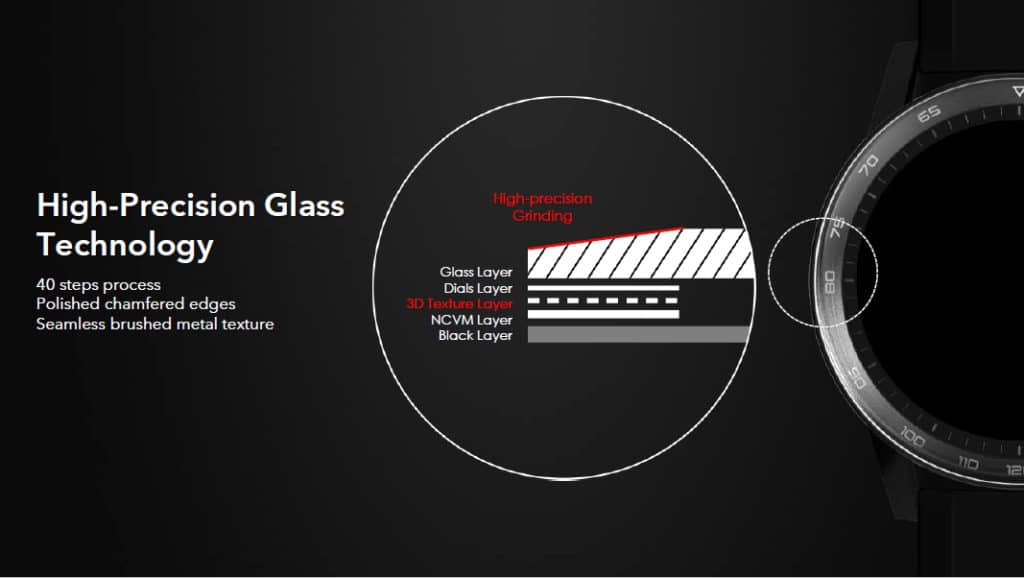 The body of the HONOR MagicWatch 2 adopts dual-texture craftsmanship that seamlessly incorporates every component, enabling the HONOR MagicWatch 2 to look cohesive and exquisite. Two different textures can be found on the side of the watch, resembling the classic chronograph watch while saving on space and keeping the watch lightweight.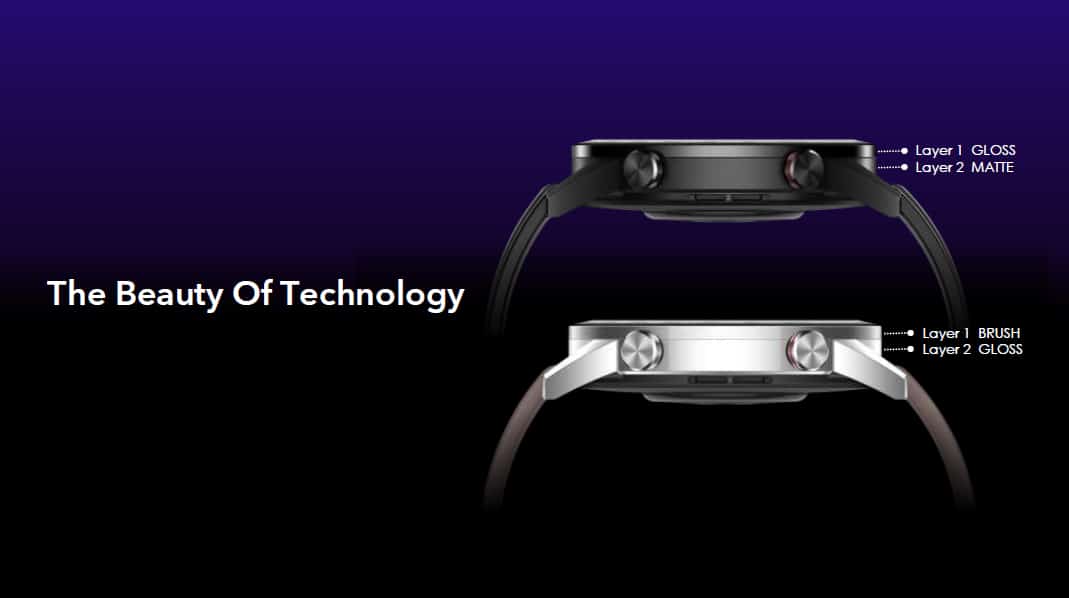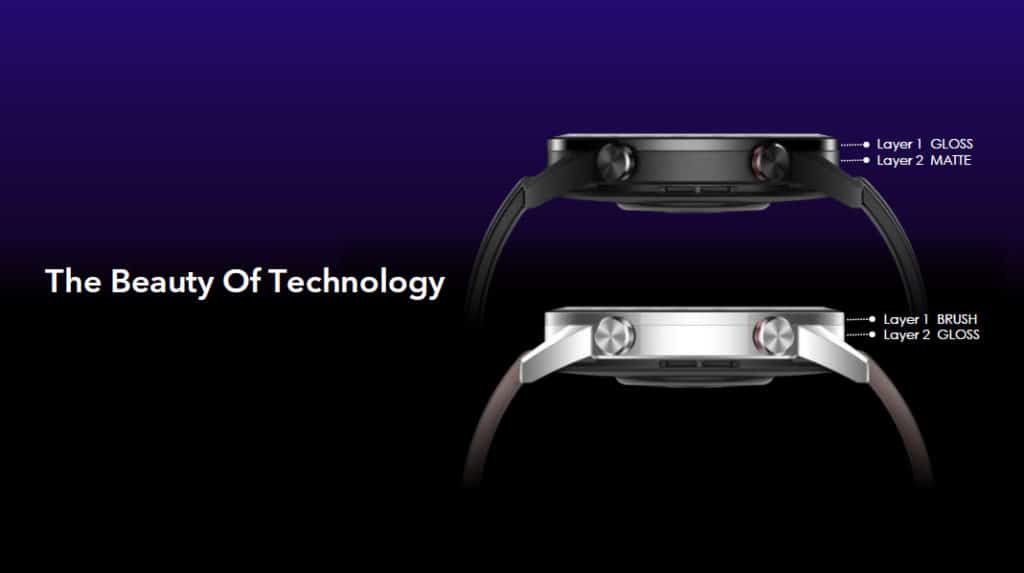 Customized design allows you to make your watch slick and personal
Design creativity is all about intuition and going along with the consumer psyche, the HONOR MagicWatch 2's customizable design adheres to these principles. To help you stand out from the crowd, the HONOR MagicWatch 2 houses multiple built-in clock face design options and enables you to customize the clock face with your own photos, adapting perfectly to your style and personality. Not only does it have customizable watch faces and a timeless design, the HONOR MagicWatch 2 comes with four different straps made from elastic rubber (an eco-friendly hypoallergenic material), leather and metal for you to customize on any occasion. Each watch-face represents a different user group, all of which have unique stories based on their specific activities or momentary desires, which is represented in both the variety of features and overall style.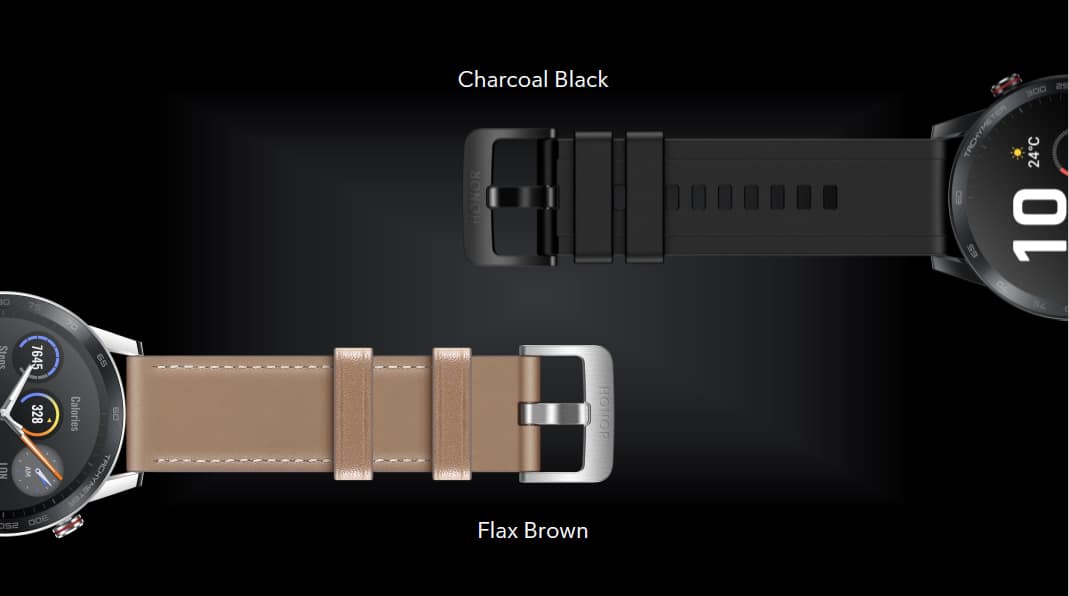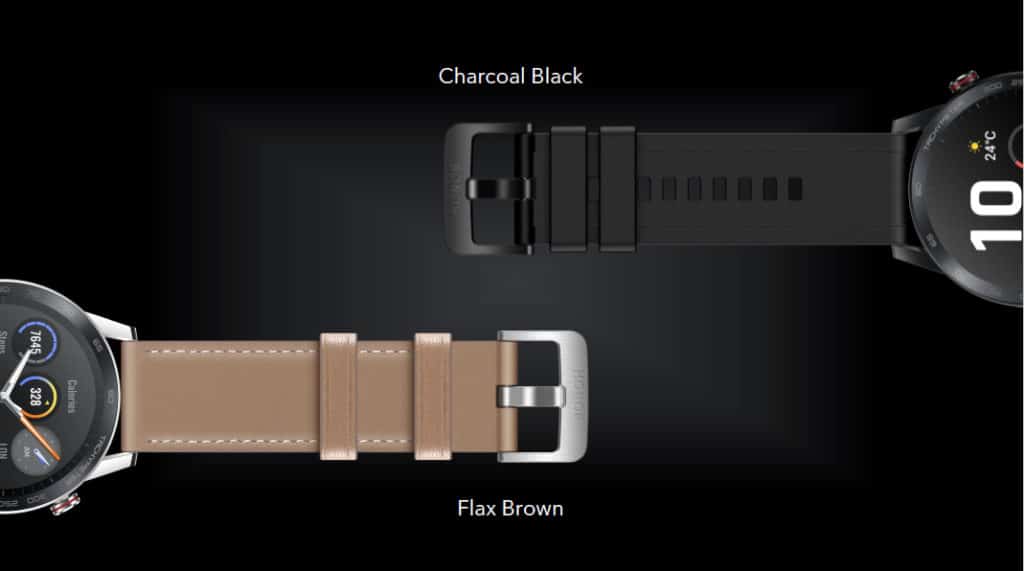 KIRIN A1 – WORLDS' FIRST BT AND BLE 5.1 WEARABLE CHIPSET TO BOOST UP TO 14-DAY LONG BATTERY LIFE AND STEADY PERFORMANCE
One of the biggest challenges for wearable products is short battery life. HONOR has solved this with a dual-chip low power-consumption design. Applying a multi-core high-integrated heterogeneous chipset design, Kirin A1, the first self-developed wearable chip with efficient Cortex-M7 processor, helps the HONOR MagicWatch 2 achieve rapid computing, a long battery life, faster transmission and more precise heart rate monitoring at ultra-low levels of power consumption.
The most outstanding feature is the smart power-saving algorithm 2.0 mode. It allows the HONOR MagicWatch 2 to identify users' application scenarios and come up with best performance settings using its AI learning capacity to achieve a personalized and highly suitable performance. In addition to the impressive long-lasting battery life, the HONOR MagicWatch 2 offers users an immensely faster transmission rate and wider range. Users can watch TV in the living room and charge their smartphones in the bedroom while reviewing the cover range of the HONOR MagicWatch 2 at the same time.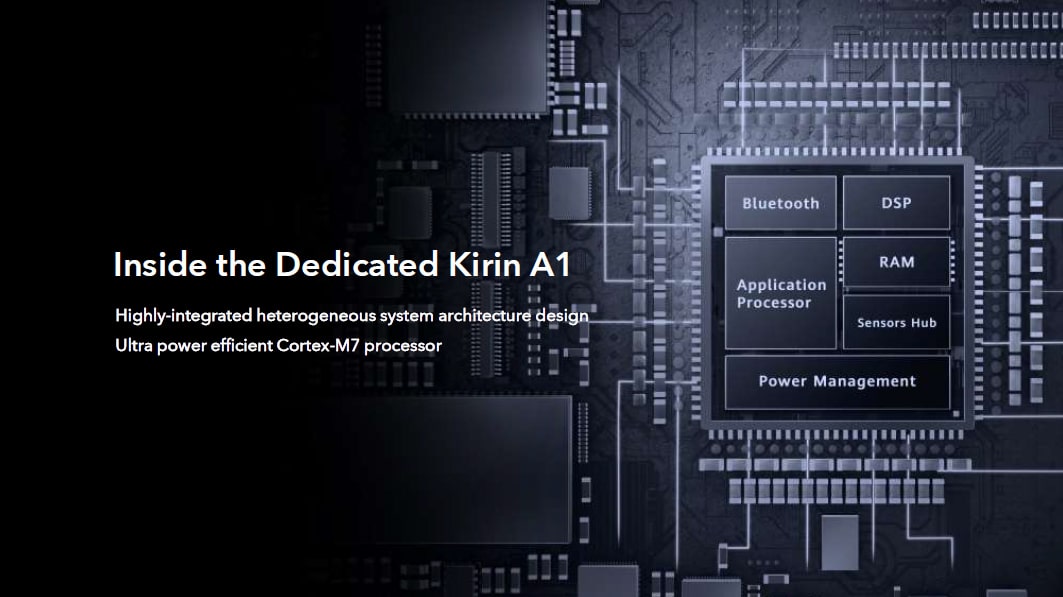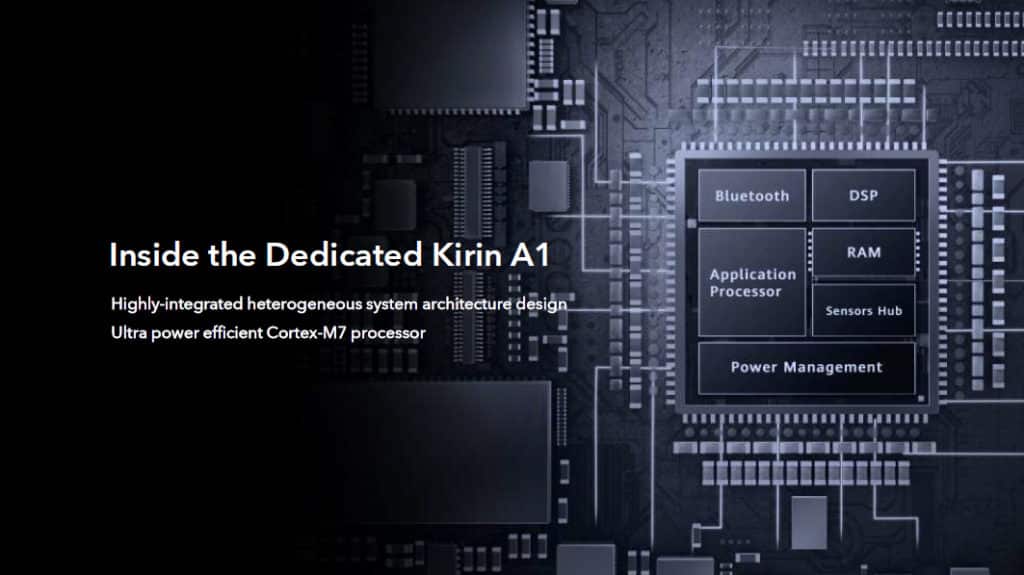 EVOLVED TECHNOLOGIES TO IMPROVE THE PRECISION OF HEALTH MONITORING
To take personalized wellness to the next level, the HONOR MagicWatch 2 utilizes three core technologies to provide users with real-time guidance and insights. Equipped with the HUAWEI TruSleep™2.0, HUAWEI TruRelax™, and HUAWEI TruSeen™ 3.5, the HONOR MagicWatch 2 can be your wellness advisor to help you live healthier and improve your quality of life. All the advanced and well-thought-out features are hugely beneficial in optimizing your daily routine.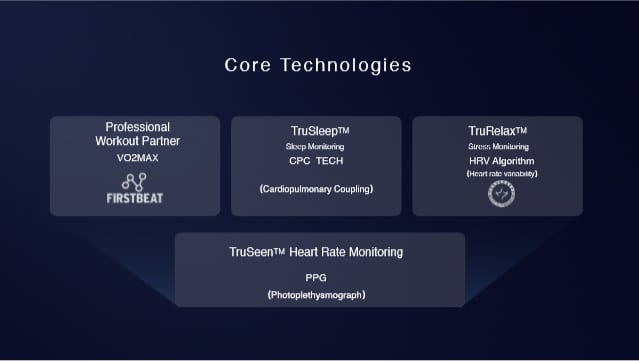 Heart Rate Monitoring – HUAWEI TruSeen™ 3.5
HUAWEI TruSeen™ 3.5 uses PPG (photoplethysmography) sensors which use light-based technology to detect the rate of blood flow as controlled by the heart's pumping action. This makes it better suited for users to track their heart-rate in real-time. A reminder will be sent to users when the heart rate goes above 100 bpm or below 50 bpm for 10 continuous minutes whilst inactive. Users can view all real-time heart rate data on the Huawei Health APP to help monitor their health.
Furthermore, the HONOR MagicWatch 2 delivers industry-leading accuracy in heart rate monitoring under all workout modes. It can monitor the heart rate 24/7 based on the threshold set by users and can raise an alarm when an abnormal heart rate is detected. With an adaptive algorithm to enhance signal reception, the HONOR MagicWatch 2 also performs well underwater to allow for heart rate monitoring while swimming.
Sleep Monitor – HUAWEI TruSleep™ 2.0
HUAWEI TruSleep™ 2.0 is a sleep monitoring technology that can evaluate your sleep quality through a six-axis acceleration sensor, real-time heart rate monitoring, breathing quality and big data analysis. Currently, there are over 10 million users that leverage this technology to monitor and improve their sleeping quality.
HUAWEI TruSleep™ 2.0 can accurately identify REM sleep, shallow sleep, light sleep, early rising, dreaming and overall irregular sleeping patterns. It can provide over 200 corresponding suggestions tailored to your sleeping habits to improve sleep quality. The infrared monitoring is also available to ensure the sleep tracking can continue throughout the night without light disturbance.
Stress Monitor – HUAWEI TruRelax™
Enabled by HUAWEI TruRelax™ technology, the watch can detect your stress levels and indicate if you are getting stressed out throughout the day, helping you to ease your mind and body. Assisted by the HRV (Heart Rate Variability) Algorithm which is measured using a variation in the beat-to-beat interval, the HUAWEI TruRelax™ is able to measure users' stress level. A higher HRV means a fitter and healthier heart and is a powerful indicator of heart fitness over time. The HONOR MagicWatch 2 can provide a highly accurate stress measurement and offer breathing exercises to alleviate your stress. (Stress monitor only available for Android devices)
15 GOAL-BASED FITNESS MODES TO BE YOUR EVERYDAY FITNESS COMPANION
With the support of the dedicated R&D fitness research center in Finland, the HONOR MagicWatch 2 is capable of tracking 15 dedicated fitness modes including eight outdoor and seven indoor sports. It is also pre-installed with 13 professional running courses and detailed data analysis of activities to enhance your training performance with voice guidance. In cooperation with FirstBeat, the leading provider of physiological analytics for sports and well-being, the HONOR MagicWatch 2 can provide professional exercise data for more efficient workouts. Whether it be for a beginner or an advanced player, the HONOR MagicWatch 2 is definitely a smart workout partner.
By leveraging the heart-rate monitoring technology, the HONOR MagicWatch 2 can manage exercise intensity to help avoid straining. It divides the users' performance into five distinct heart rate zones to track the quality of their training or exercise.
Swimming – with water resistance up to 50 meters, the HONOR MagicWatch 2 can monitor your heart rate while you are swimming underwater and records your SWOLF score, distance, speed and burned calories. Underwater heart-rate monitoring has always been a challenge due to light reflections and dynamic movements. However, HONOR overcame this by leveraging the HUAWEI TruSeen™ 3.5 technology, which enhances light intensity detection, filters the reflection of interfering light and enlarges the sample size.
Running – when you are running outdoors, the HONOR MagicWatch 2 allows you to run with a virtual pacesetter. This helps you keep up your target pace, especially for long-distance running. The HONOR MagicWatch 2 provides users with VO2max and it is a metric that describes your body's ability to bring oxygen into your body.It is the most valuable measurement of performance capacity for personalizing your calorie counts, training programs and feedback that will support you along the way. Supported by VO2MAX, the HONOR MagicWatch 2 is capable of seeing users' true fitness level, identifying the right fitness and performance goals, tracking progress, offering motivation, and providing personalized metrics, feedback and guidance.
Climbing/trail run – while you are hiking, the HONOR MagicWatch 2 offers detailed data including altitude, barometer readings, a 3D rendering of the route and a built-in compass.