Kugoo S1 electric scooter: Most powerful concurrent to the Xiaomi M365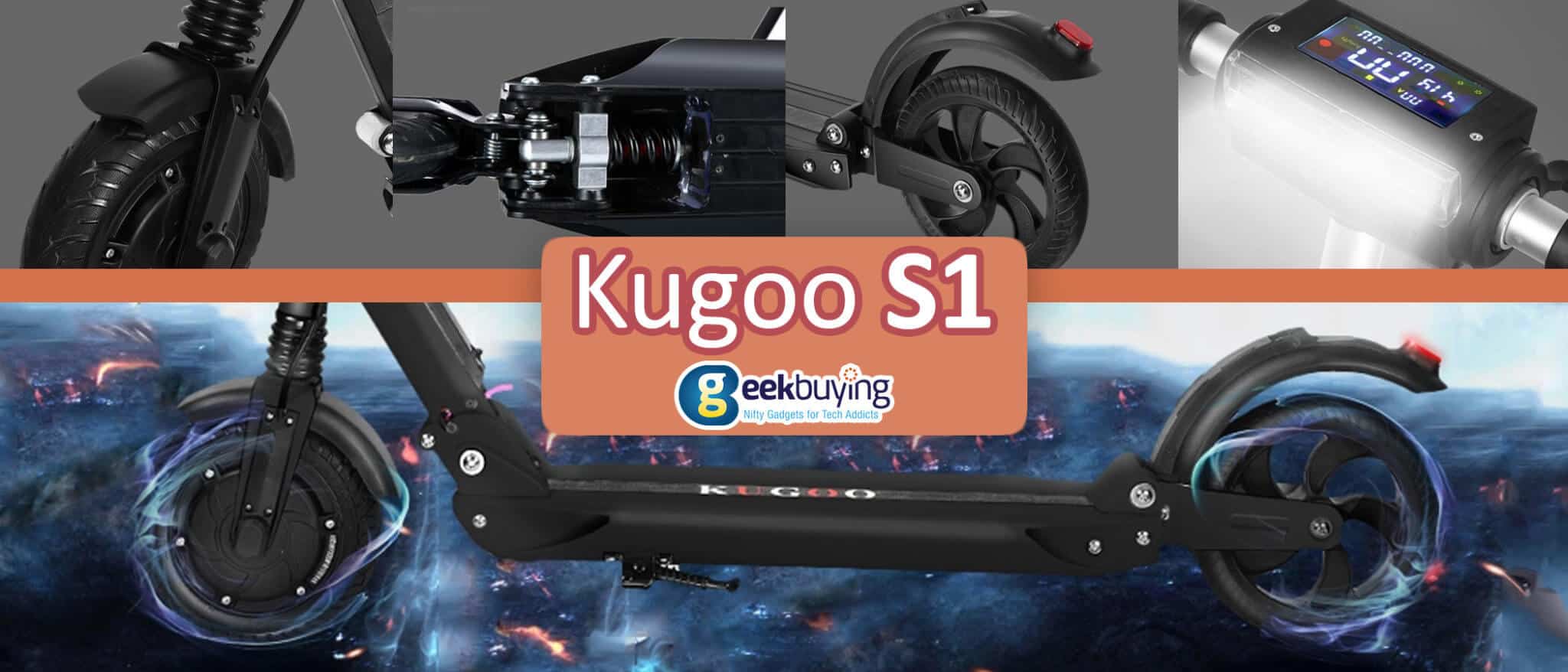 Over the last couple of years, electric scooters have come to Europe and are slowly becoming the main means of transport for some. In the future, they could become the go-to mode of transport as they are easy to use, relatively fast and environmentally friendly. Again, the designs of the more popular scooters are stagnant, including the Xiaomí M365 scooter, where design and functionality don't follow the quickly advancing technology of today. The new Kugoo S1 has many new features and upgrades compensating for the lack of such in today's e-scooter market. Kugoo has its own warehouse in Poland which means that you can have delivery with zero customs fees, assuming you're inside the EU.
The Kugoo S1 scooter consists of four main modules: the screen, dashboard, motor and the battery. Users can easily disconnect, repair, and reinstall these modules. This scooter can be upgraded with support for GPS, speakers, etc… Kugoo is constantly working on new ideas! The S1 has many advanced features and competes with the most popular electric scooters on the market, including the well known Xiaomí M365.
The powerful 350W motor is used to push you up the steep climbs, much stronger than the 250W engine of the M365
After 4 hours of charging, this scooter can exceed 30km, and this number will reach up to 40km with less load
Kugoo S1 can handle weights up to 120kg, which is 20kg more than the M365
The LCD shows the speed, length, duration, power consumption, voltage, etc… This means that you do not need to take your cell phone in order to check the travel information
Kugoo S1 has three speeds between which the driver can switch electronically
The height of the scooter can be set from 930mm to 1160mm
The scooter can be folded for better space utilization
You can get this scooter from GeekBuying with a reduced price of €287.49 if you use the "WAQDZNDZ" coupon at your order.
Delivery is done from the Polish Kugoo warehouse, which means fast delivery without any customs charges. If somehow something is broken, their service center is also in Poland so you do not need to send it to China for service.
CHECK OUT THE OFFER ON GEEKBUYING!