Meizu officially announced Android 7.0 update for 9 models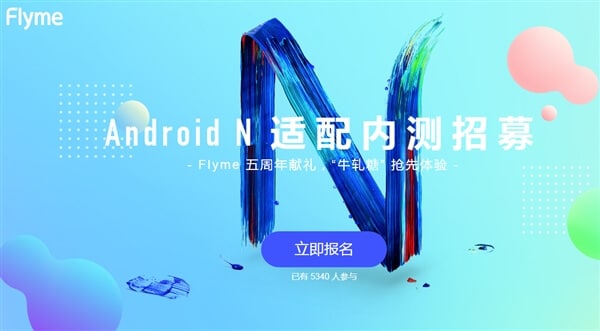 After some time they have finally announced update for their smartphones. So today Meizu Flyme official announced that the first models which will receive update are: charm blue Note5, charm blue E, charm blue Max, Meizu PRO6 / s / Plus, PRO5, MX6, charm Blue Note3 including other 9 models.
According to the registration site announcement, 2017.6.25 – 2017.7.02 is the recruitment time, the model update will be in the July 10 after the push in batches. Update will be divided into three batches of specific push, the first batch will be held on the afternoon of July 10 in batches, the second batch will be held on the afternoon of July 17 in batches, the third batch will be July 31 Afternoon to push in batches. For details, see the following picture below.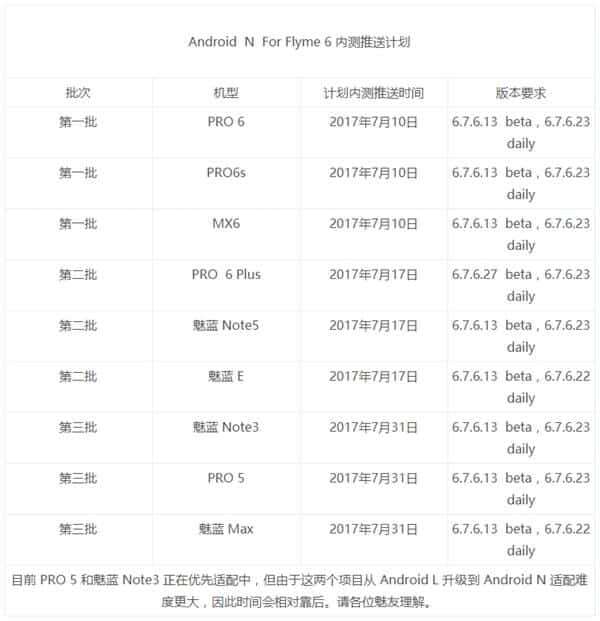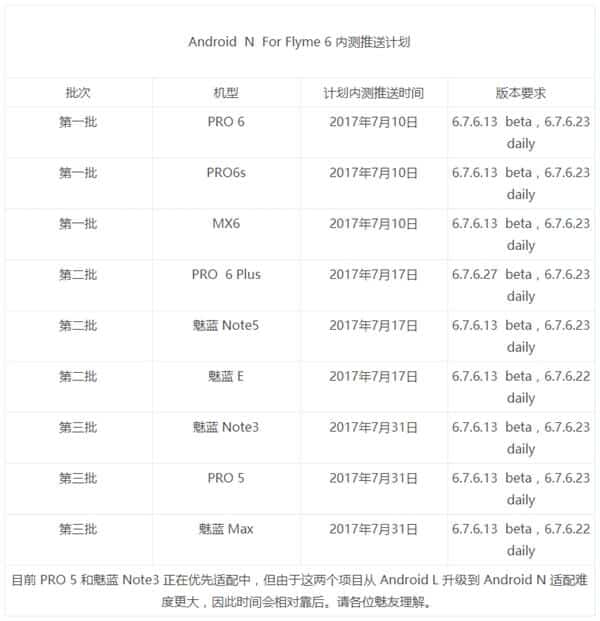 source