Oukitel C8 review: cheapest smartphone with infinity display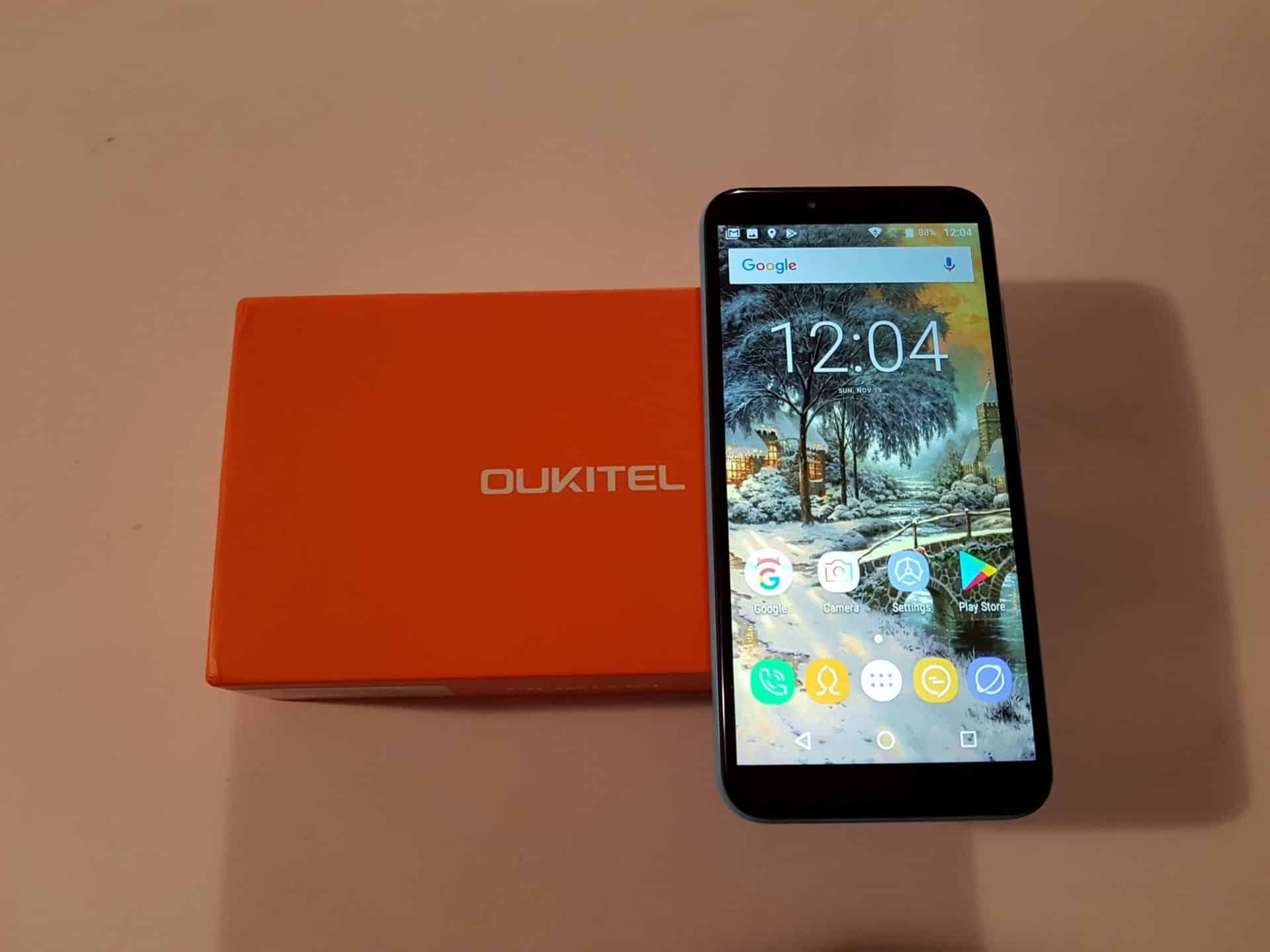 Yes you heard right we have another smartphone with infinity display from the Oukitel. Just one day ago we have reviewed the Meiigoo S8 which is actually awesome smartphone. But these time we have the Oukitel C8 which is much cheaper because at that this moment the price is only $69.99 at Banggood. Here comes Oukitel C8 review.
Besides that it has very low price as we said earlier it has infinity display, big battery with 3000mAh capacity. To learn more about these device we suggest you to stay here and find out more about this smartphone from our test.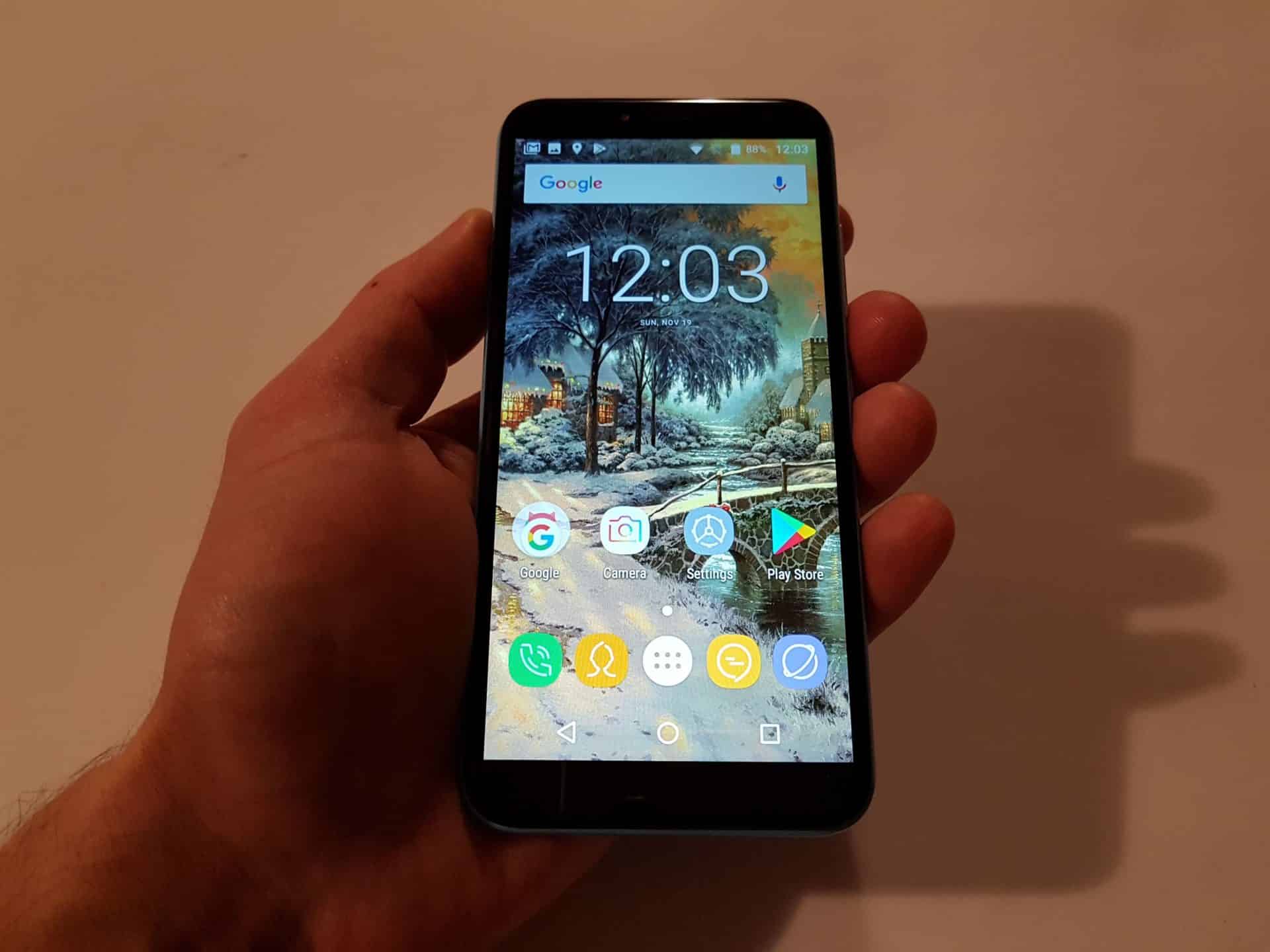 Build quality & display
As we said earlier this smartphone costs only $69.99, and in reality you can't expect to have everything for these money. But still the device is decent, and we believe that the Oukitel C8 will not disappoint you. So we can freely say the case is made from good-quality plastic, and it actually has removable back cover because it has also removable battery.
Also we can tell you that all buttons are made also from plastic. Overall it feels good, and at the same time build quality is very good for this price range. Besides that it has 5.5 inch infinity display with resolution 1280 x 640 pixels made in LTPS technology. Which provides awesome experience because screen provides great sharpness and really cool colors.
Actually it is a really enjoyable to watch the smart phone. Therefore when we speak about touchscreen we can freely say that it works precise and you don't need to touch the hard. But overall according to the company this display is also HDR certified. Overall we are very satisfied with build quality and display in these price and group.
Performance and benchmark testing
Of course you can't expect to have everything for $90, so because of that the Oukitel C8 has medium strong built-in hardware. For example under the hood it has quad core CPU Mediatek MT6580 with 2GB RAM including 16 GB storage space which you can additionally expand with microSD card up to 64GB.
Overall it has really nice built-in hardware which still today will be enough for every purpose. in this we have convinced ourselves because we have tested this smartphone with games, Youtube, and other everyday stuff. And we can freely say that everything was as it should to work, also below you can see benchmark scores.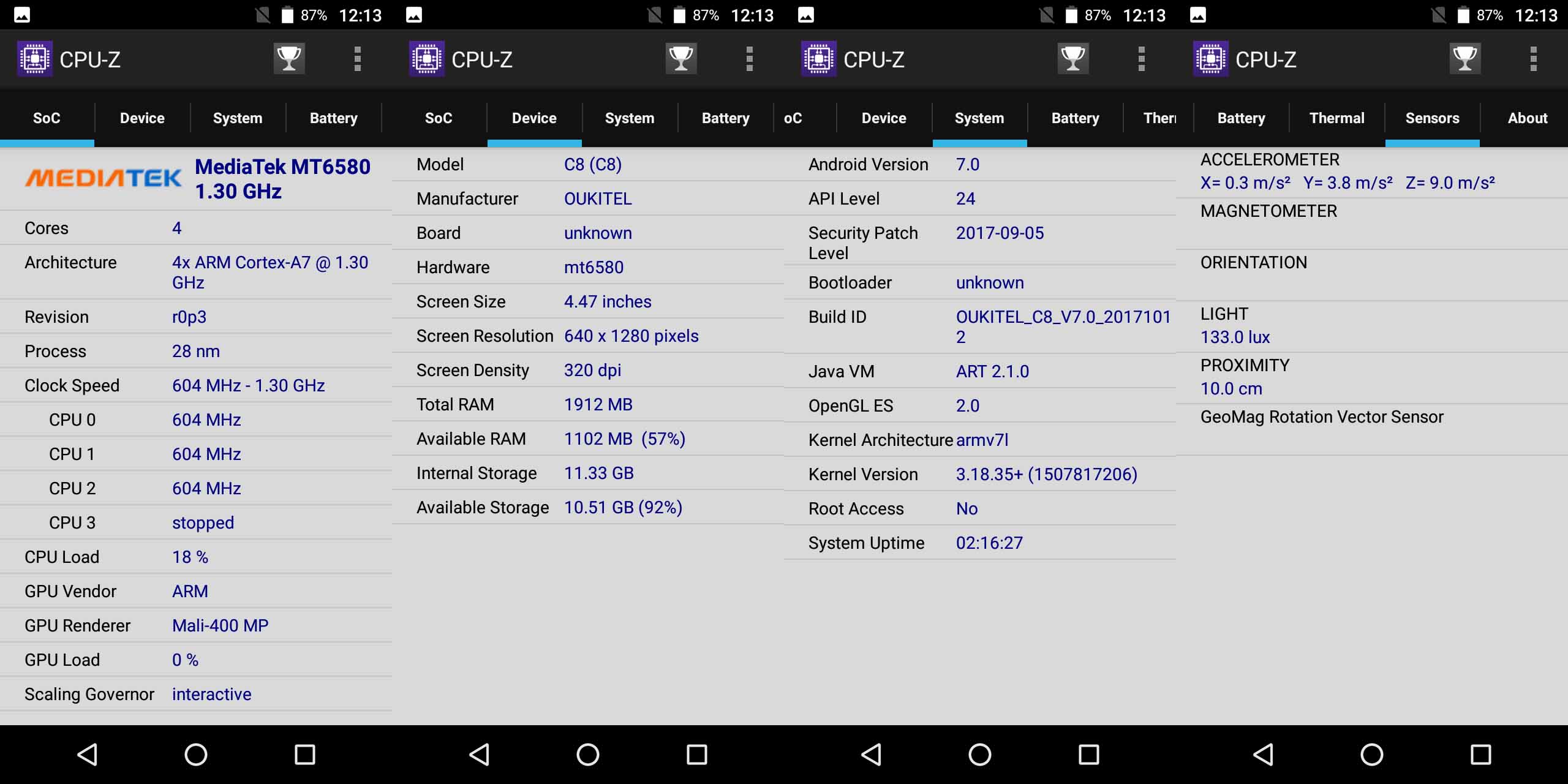 Benchmarks test results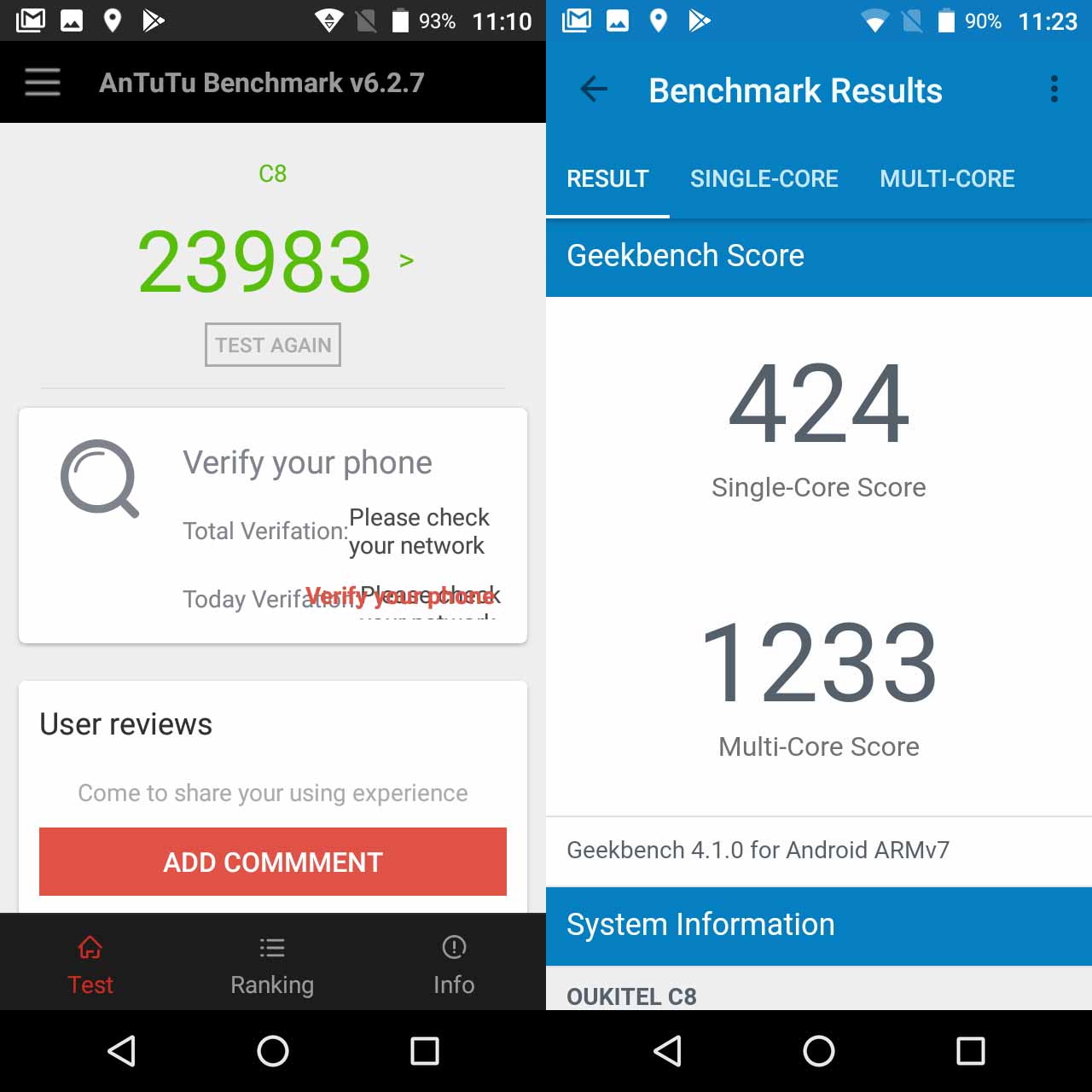 Youtube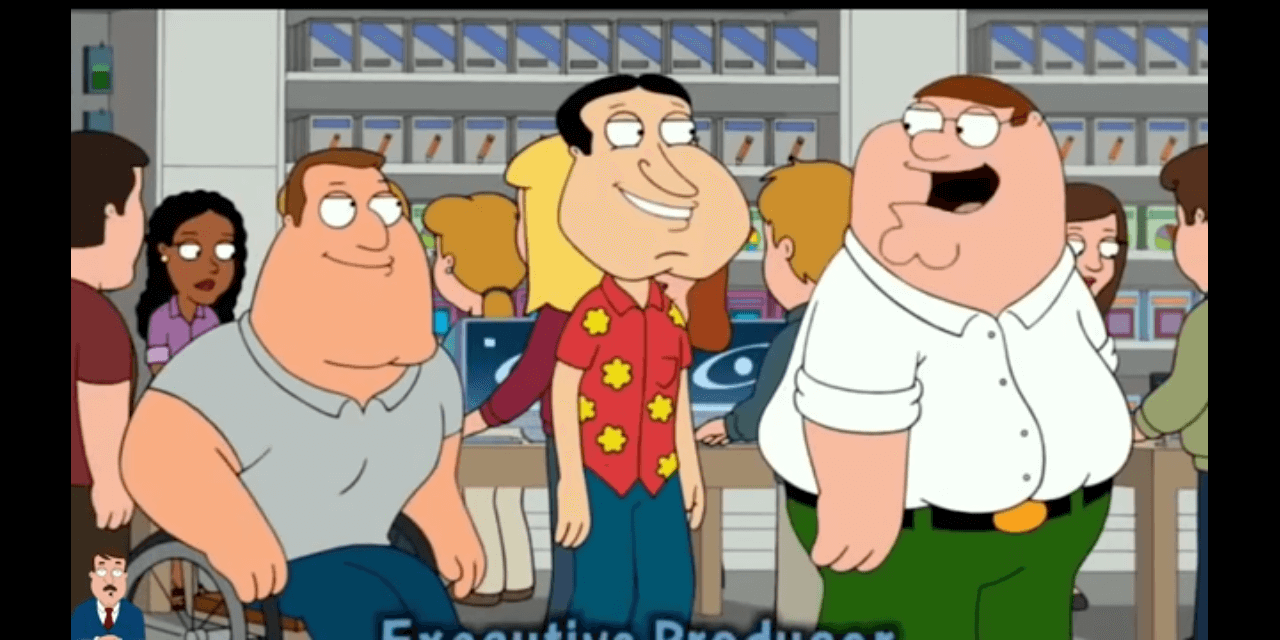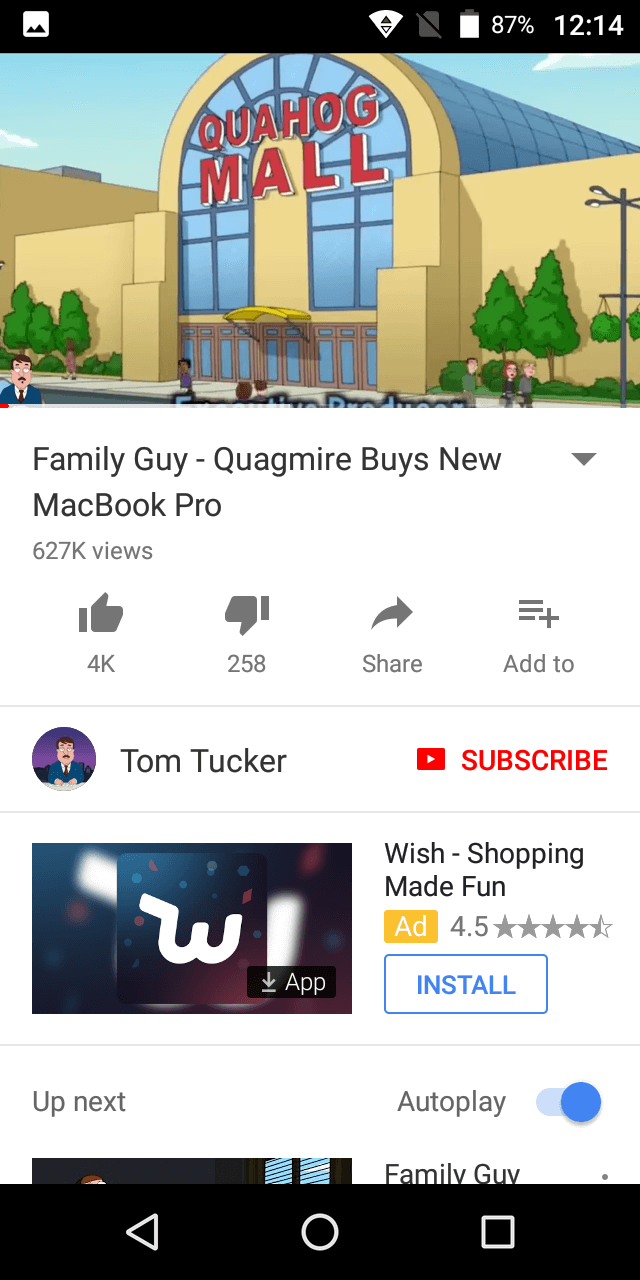 Camera quality
So when we speak about cameras mostly smartphones in these price range group under $100 has medium photo quality. And the same situation is also with the Oukitel C8, and we are not surprised because it is not possible to provide excellent camera sensor at that these price range group. But still photos are good, and below you can see photo samples. Also just for information the rear camera is 13 megapixel while the front facing camera is 5 megapixel.
Photo Test Samples
GPS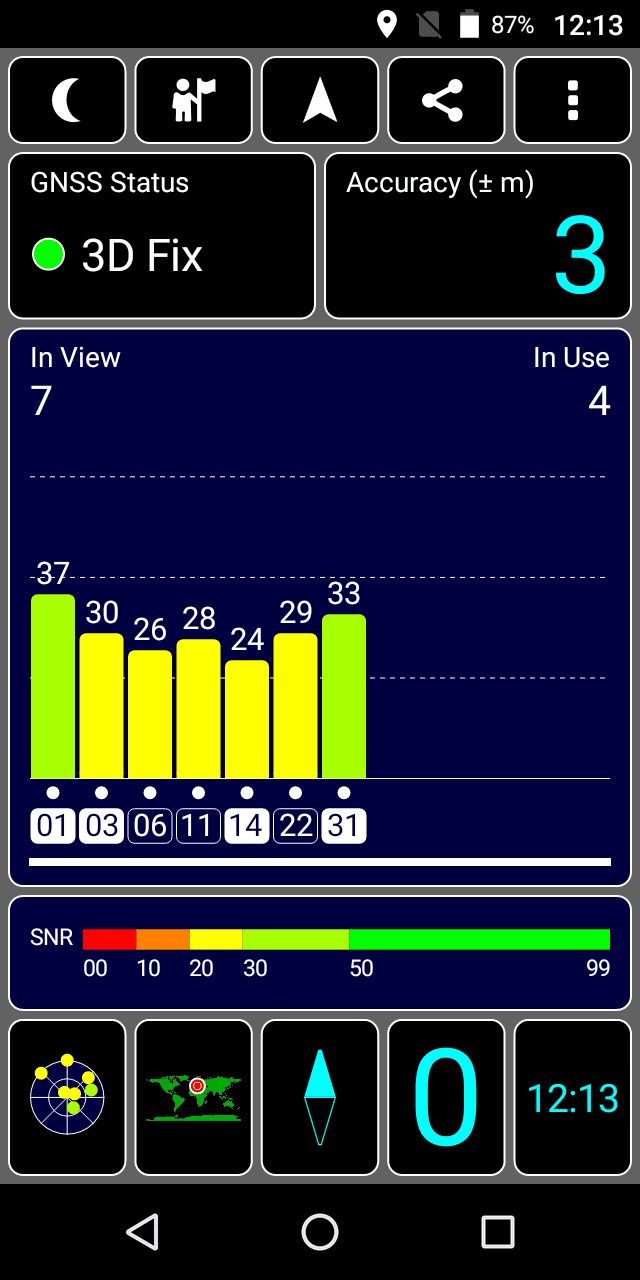 Battery life
What is good about this smartphone that it has big battery, or in other words it has high-capacity battery with 3000mAh capacity. We have been really curious about capacity and because of that with have tested the battery with battery tester. After testing we have be pleasantly surprised because actually the battery has a real capacity of 3000mAh. It provides approximately two days of average use, which is actually a very good result.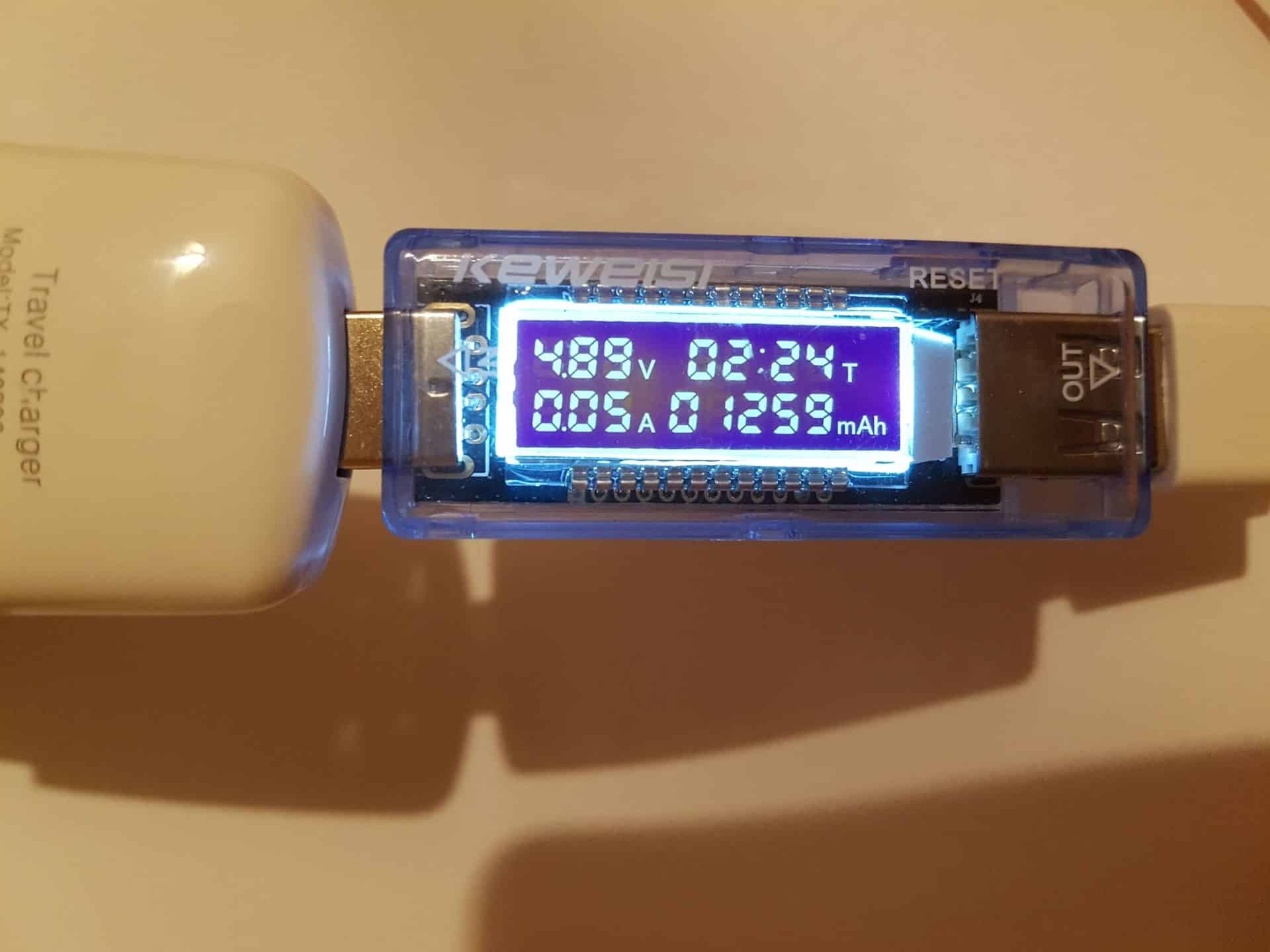 58% to 100% = 1259mAh
42% = 1259mAh
1% = 29,97mAh
100% = 2997 mAh
Price Info
If you are interested in this smartphone, then we can tell you that at this moment the price is only $69.99, and you can pre order it at Banggood.
Conclusion
So overall if you are looking for really cheap smartphone then for sure you need to consider the Oukitel C8. Because the price is only $69.99, but at the same time at that these price range group it offers very good build quality, excellent infinity display, good combination of built-in hardware, and of course high-capacity battery. Hope you've enjoyed Oukitel C8 review.