Meiigoo S8 review: best Galaxy S8+ clone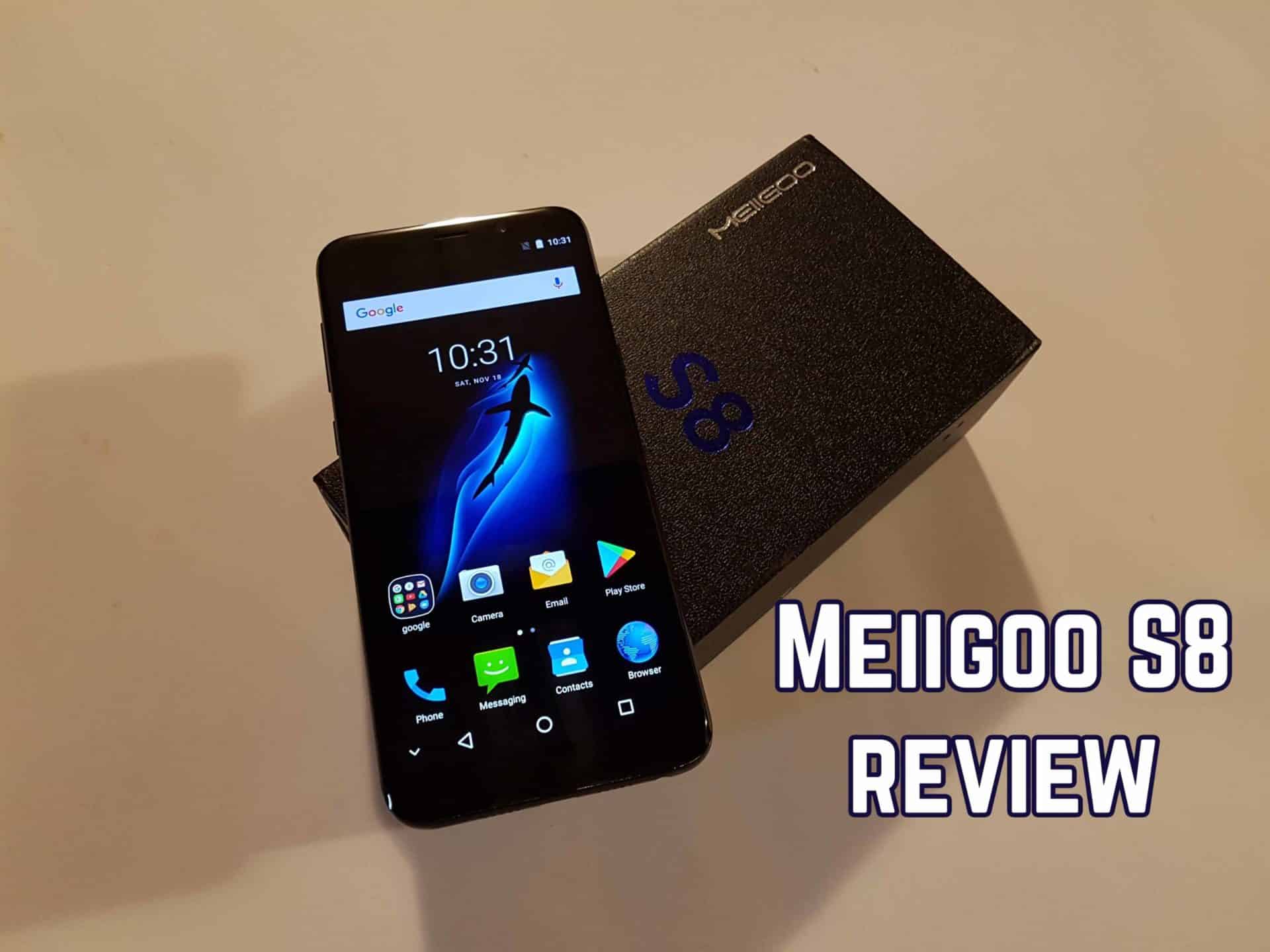 New tech trends like infinity display have emerged on the smartphone market in last few months. Because of that some companies like this Chinese company have already or they are going to introduce smartphone with infinity display.
In this case we are talking about the Meiigoo S8 which is actually their first smartphone with this feature. Besides that it has very good built-in hardware, and much lower price in comparison with the Samsung Galaxy S8+, and last it has very similar design to the Galaxy S8+. So we can truly say that these device is the Galaxy S8+ clone or copy.
Also as we said earlier the price is very low around $165, and if you are curious we bought our device at Gearbest. So let's see how good it actually is.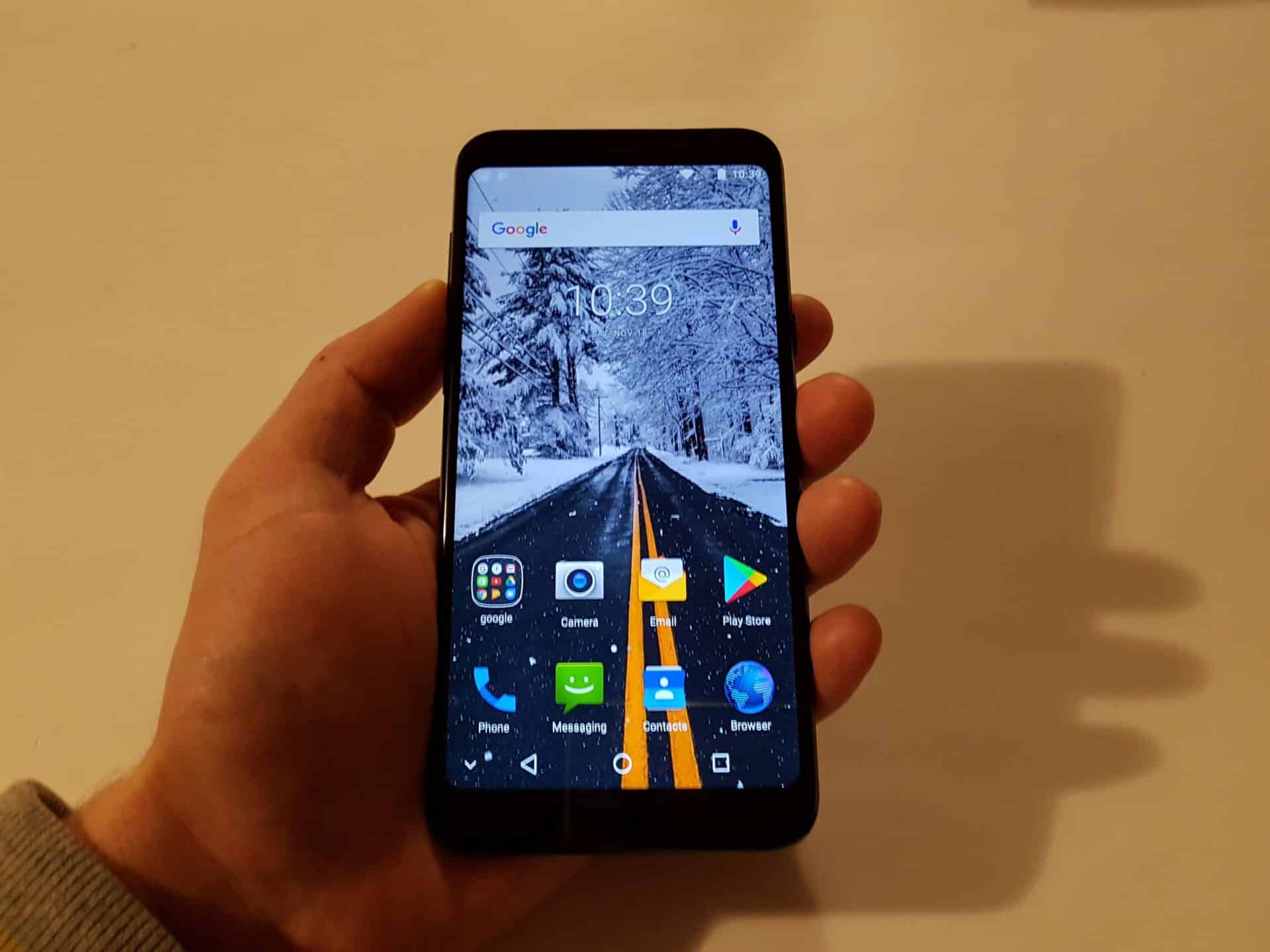 Build quality & display
The Meiigoo S8 surprised us in every way because build quality is great. For example the case is completely made from metal including all buttons. But besides that they have carefully taken care every detail, and because of that it looks amazing. It provides premium feeling, or in other words it provides feeling that this device costs much more.
Therefore from other things we can say that it has beautiful 6.1 inch infinity display with resolution 2160×1080 pixels. We are again pleasantly surprised because this screen is excellent in every way. It provides super sharpness, vivid colors, and touch works precisely.
Meiigoo has done a great job when we speak about infinity display. These kind of screen technology provides better and bigger screens at smaller cases. Where is the same situation here. Overall the smartphone looks amazing, and if you don't believe us just see photos below.
Performance and benchmark testing
On this field this smartphone has actually good combination of built-in hardware. So we can say that it is based on octa core chipset Mediatek MT6750T. Besides that it has 4GB of RAM including 64GB ROM which you can additionally expand with microSD card up to 256GB which sounds great actually.
The Meiigoo S8 with this kind of built-in hardware will be enough strong for every purpose.
So if you ask us will this phone will be enough strong for playing games or watching Youtube, then we can fairly that you don't need to worry because it will work just fine because we have tested the phone. Also don't forget to see benchmark scores below.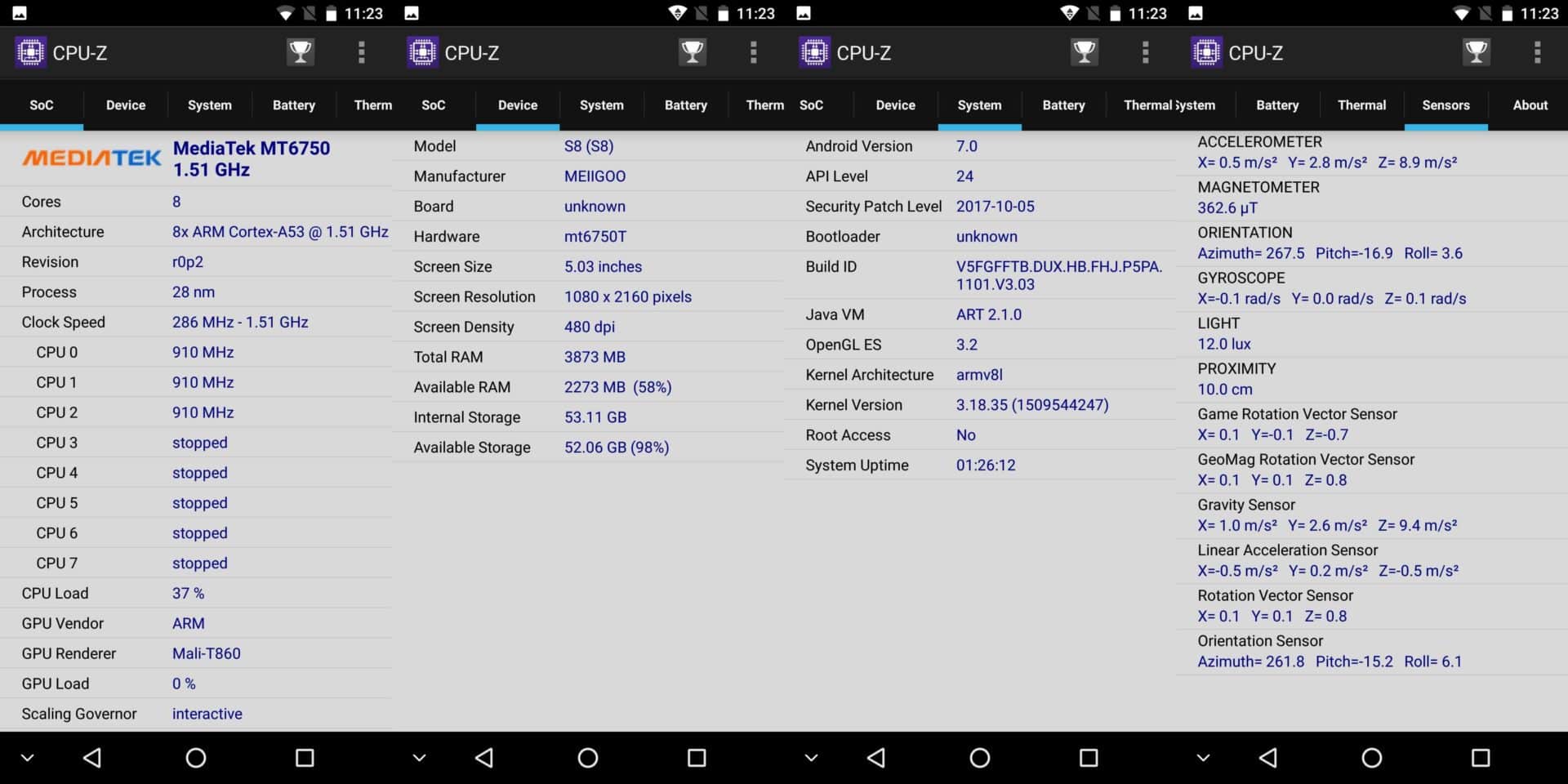 Benchmarks test results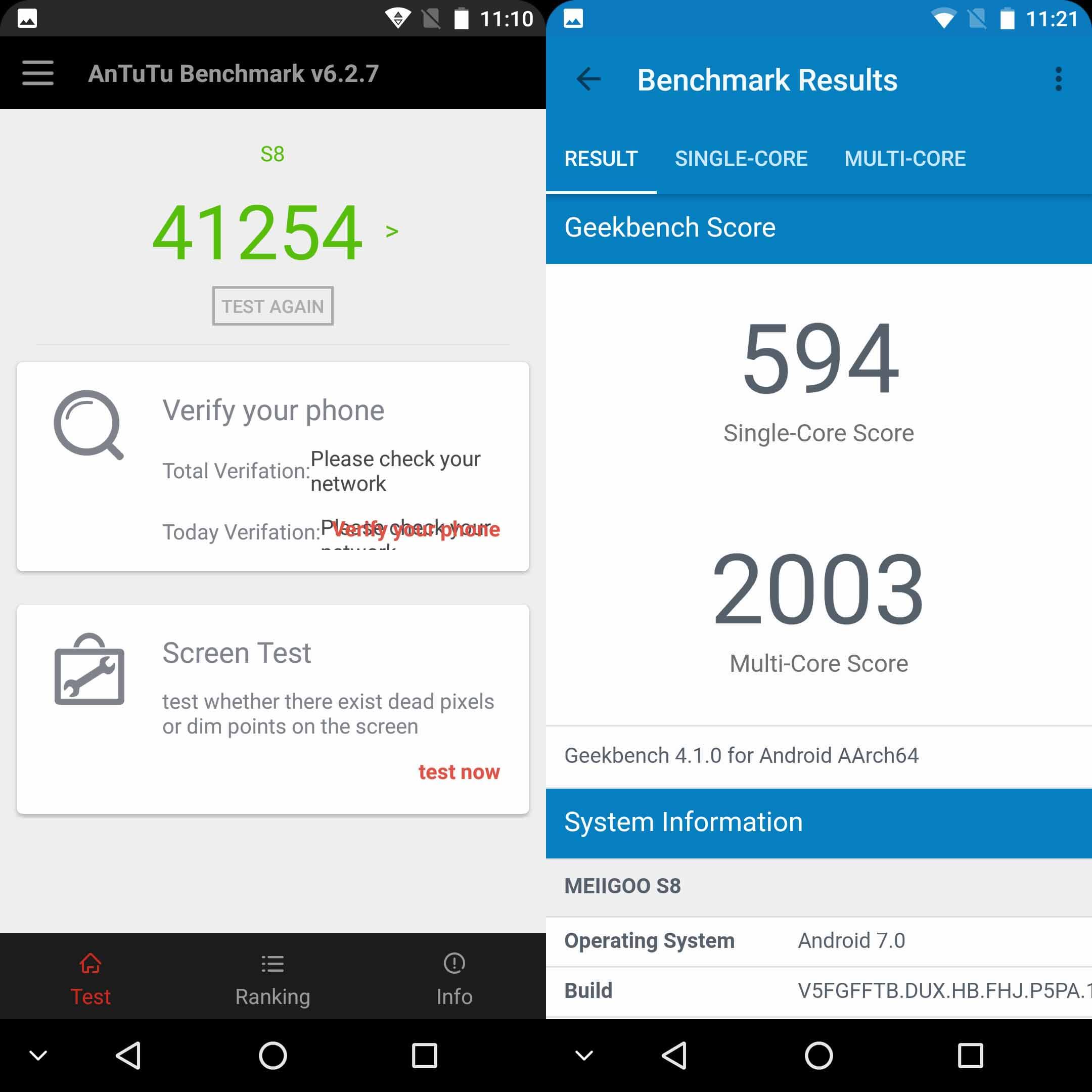 Playing games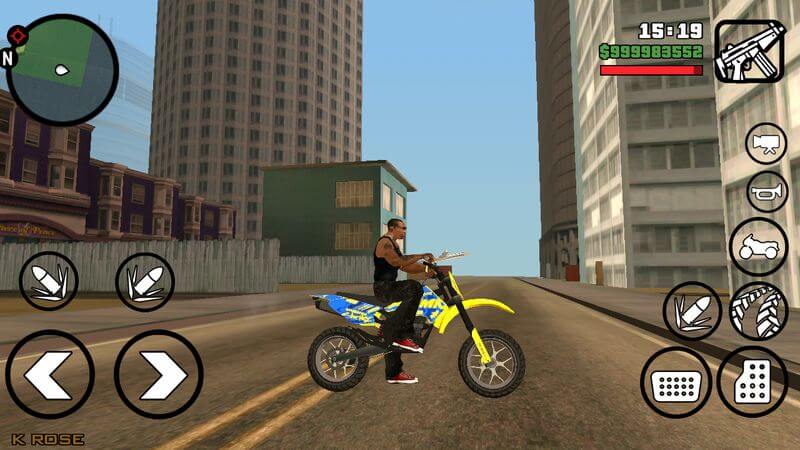 Youtube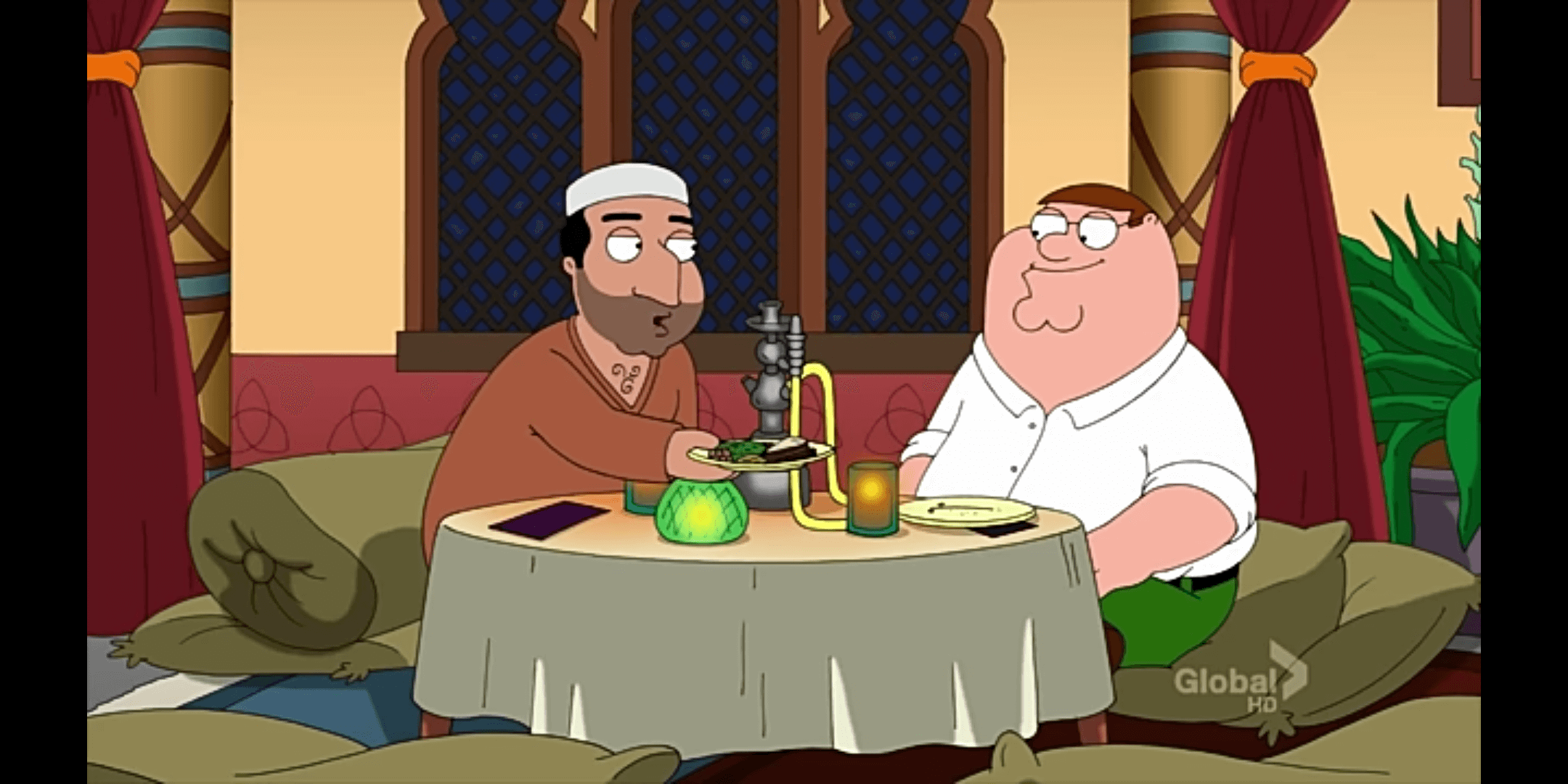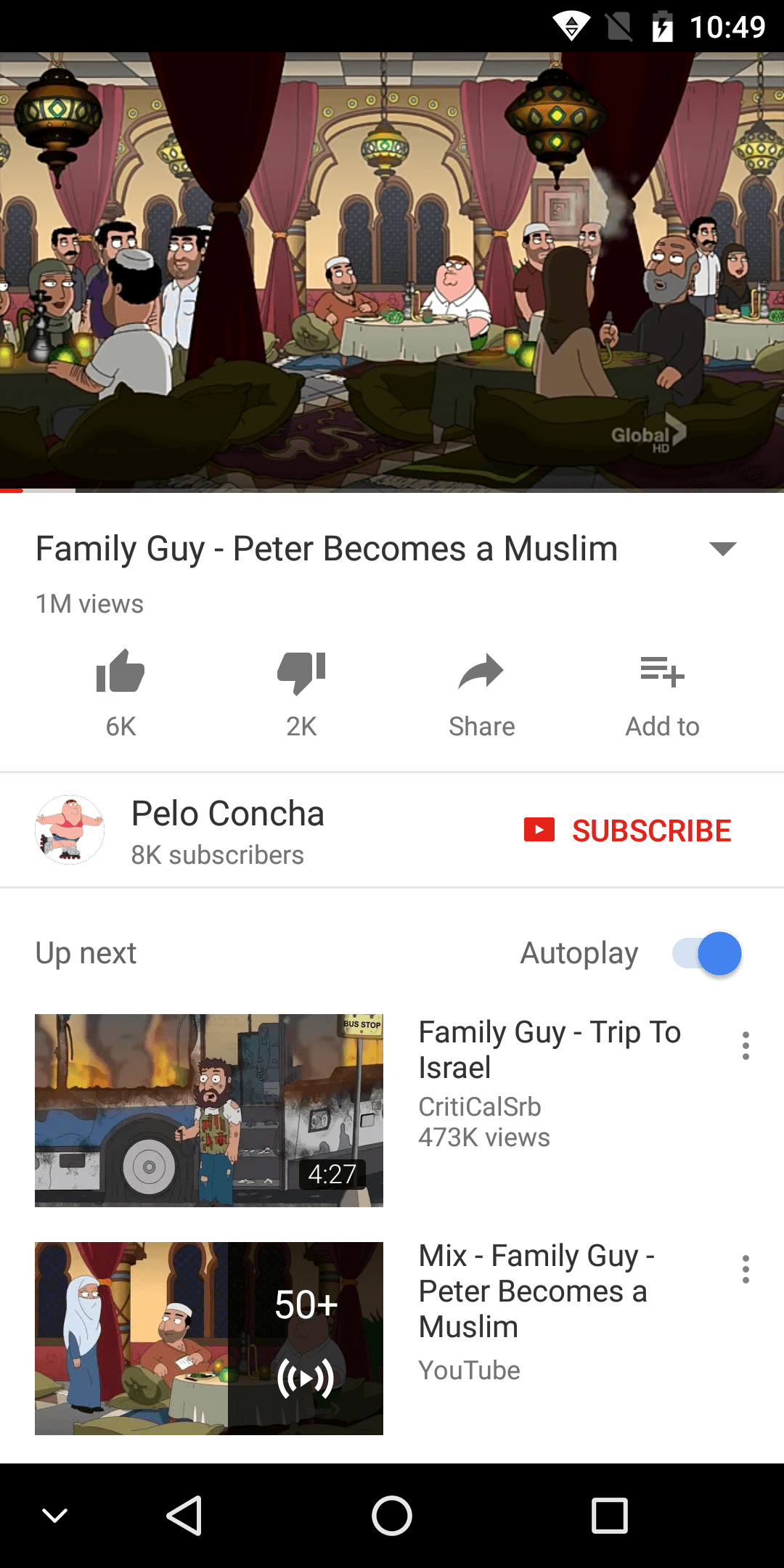 Camera quality
Camera is very important part of every device especially smartphones. Also lately many smartphones comes with dual rear camera setup where the same situation is also with the Meiigoo S8. Which comes with dual rear camera setup where the main rear camera has 13 megapixel sensor while the second rear camera has 5 megapixel sensor.
Also the front facing camera has 5 megapixel sensor, and at this moment we don't have any information what type of camera sensor it uses. Nevertheless we have tested the camera in daylight, and below you can see photo samples.
From what we can see photo quality is good because some photos are not completely sharp, but colors for example are pretty natural. Overall for these price range which is actually under $200 we are satisfied with photo quality.
Photo Test Samples
Connectivity
2G: GSM 1800MHz,GSM 1900MHz,GSM 850MHz,GSM 900MHz
3G: WCDMA B1 2100MHz,WCDMA B5 850MHz,WCDMA B8 900MHz
4G LTE: FDD B1 2100MHz,FDD B20 800MHz,FDD B3 1800MHz,FDD B7 2600MHz,FDD B8 900MHz
As you can see mostly the Meiigoo S8 is compatible in Europe and some other countries. Besides that supports GPS, Wi-Fi, Bluetooth, 3G, and 4G LTE network. Wi-Fi has a strong signal, and we are very surprised with that. Besides that GPS is working with precision of 3 meters.
Battery life
According to the company this smartphone has 3300mAh battery is partially supported support of fast charging because you will receive 5V 2A charger. Nevertheless we have tested the battery with our battery tester and according to this tested the battery has approximately 2687 mAh reaches very close.
Also we can tell you that average use it can last approximately one and half day. For example it provides approximately 10 hours of watching Youtube videos which is actually a very good battery score. Also below you can see battery tester results.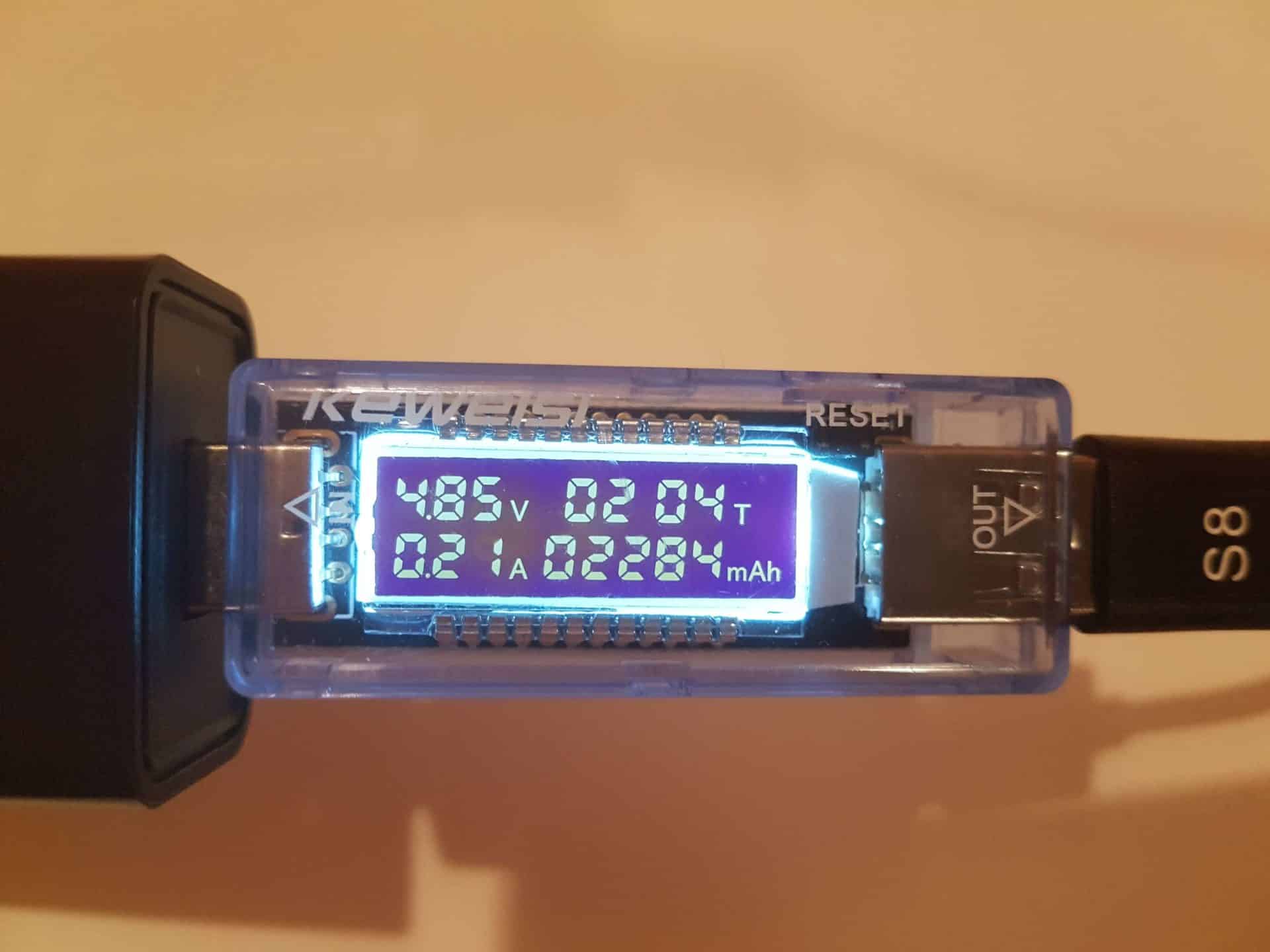 15% to 100% = 2284mAh
85% = 2284mAh
1% = 26,87mAh
100% = 2687 mAh
Price Info
At this moment the price is $165.99 which makes him really cheap. Because it offers many different useful features including great build quality. So if you want to buy this the Galaxy S8+ clone then please visit Gearbest.
Buy the Meiigoo S8 at Gearbest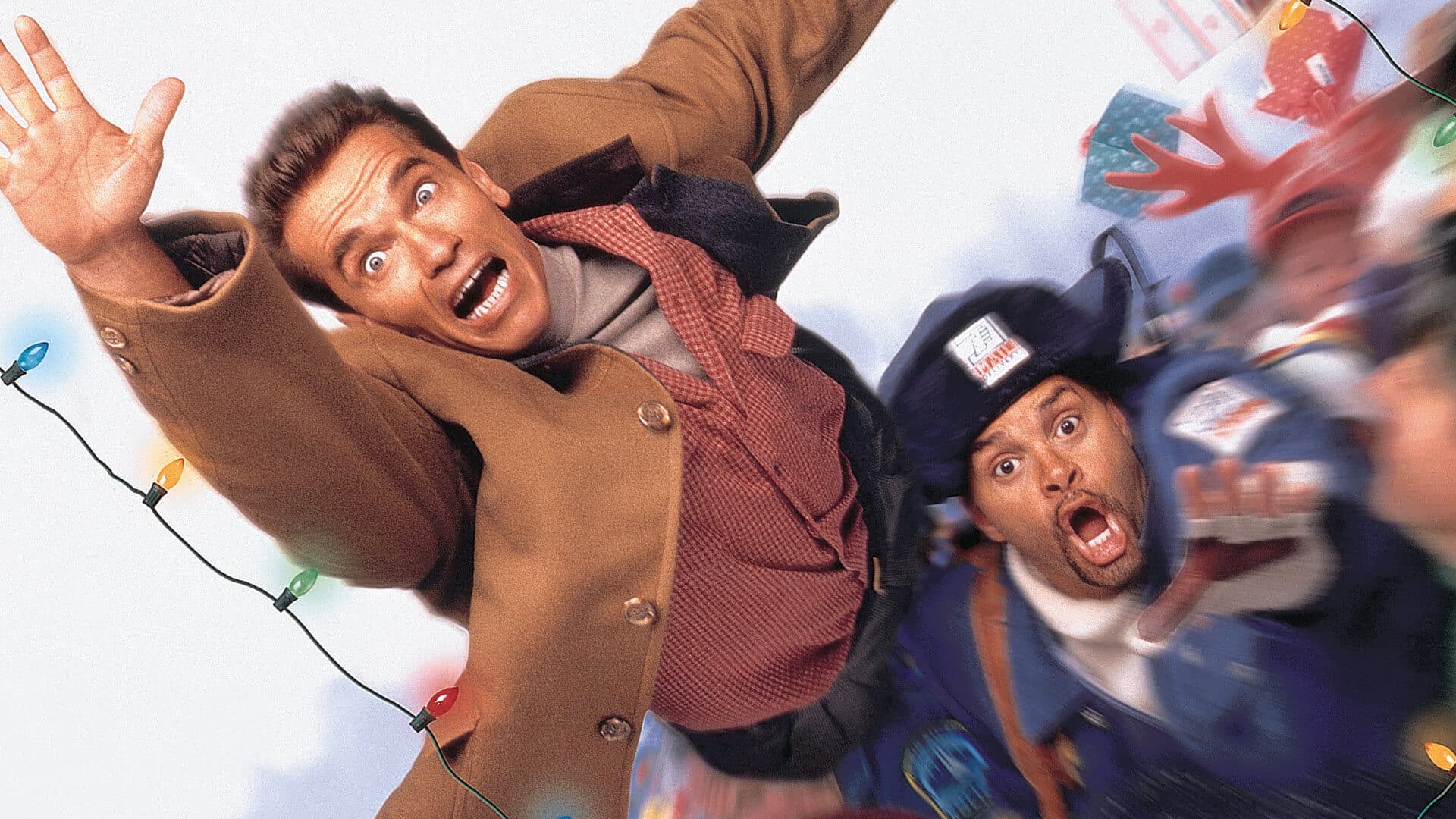 Conclusion
If the Galaxy S8+ is too expensive for you but at the same time you are looking for these kind of design with infinity display then for sure you need to consider the Meiigoo S8. Because it is very similar when we speak about design, but this is not all because it has awesome 6.1 inch infinity display, very good built-in hardware, and many other interesting features.