Oukitel offers chance to buy K10000 Pro at half price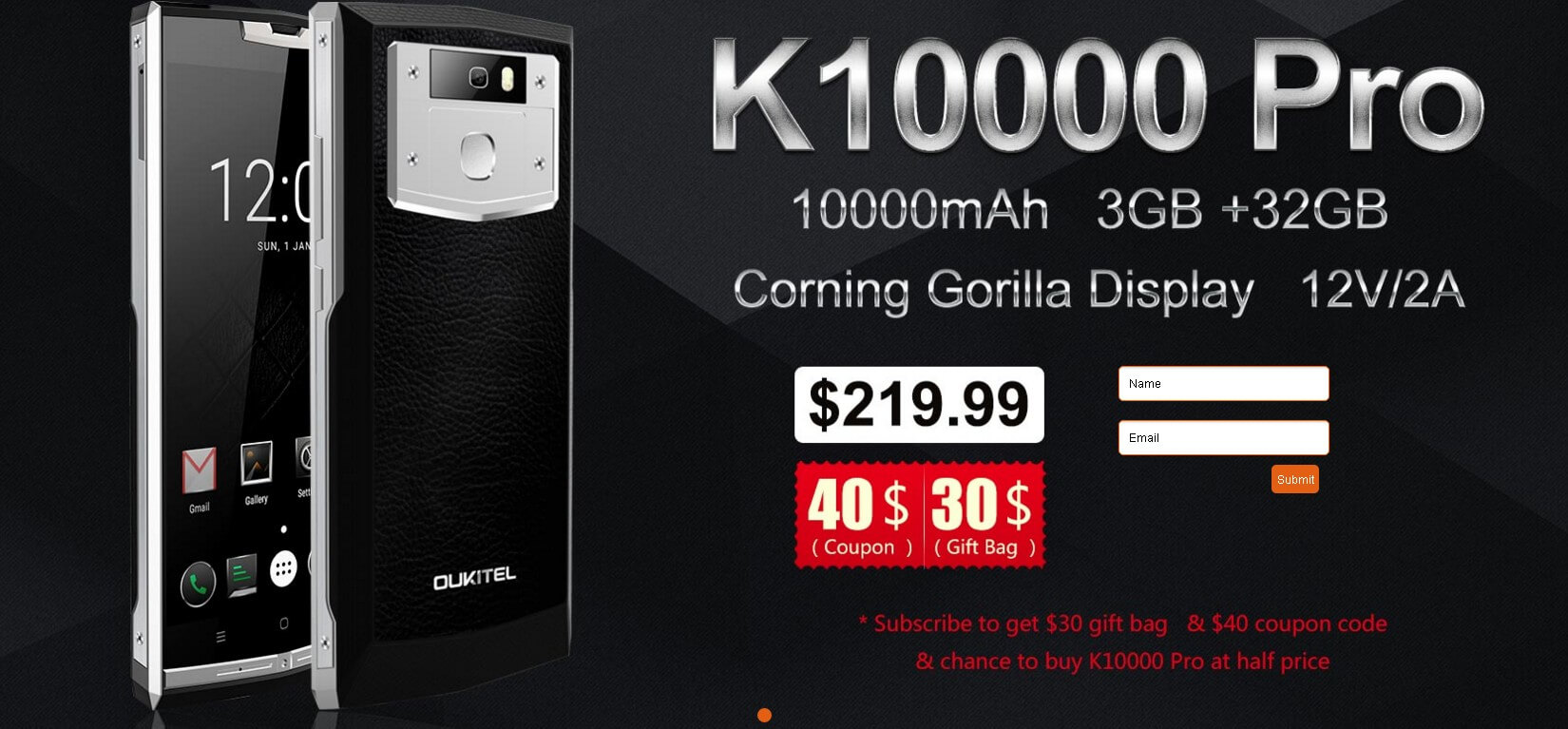 If you are looking for smartphone with high-capacity battery, and at the same time you need cheaper device. Then for sure you have heard about Chinese smartphone company Oukitel which actually have several different smartphone models with large battery.
Latest device is definitely Oukitel K10000 Pro which is coming soon to the mobile market. Therefore at this moment you have also opportunity to buy it at half price only. So stay here and find out more.
But before we say anything about this opportunity, we need to say a few words about this battery monster. So as the name suggests it has 10000mAh battery which supports quick charging because you will also receive 12V/2A flash charger.
So about this promotion from Oukitel, as you may be already know retail price is at $219.99 for K10000 Pro. But as we said earlier they have prepared promotion where you can get it at half price only.
So for more information about this promotion please visit thier official website. Where they say that they will pick 10 lucky subscribers every day to offer the chance to get K10000 Pro at half price which is $109.99.