Review: The best LED light to install in a garage
Garage is a space we often don't pay attention to a lot. That is wrong, and we all want to change that. Garage light is one of the first things on our list. Lets see, what is the best LED light for your garage? We are going to write a short review on some garage LED lights models, so you can choose one.
For easy access, finding stuff or just walking through your garage, good light is crucial. Garage LED light is especially important for those who work in that space. So then, why not choose a good and quality LED light for the garage?
Garage LED light review
We have chosen 3 most popular models of garage LED lights, and there is no winner. Right choice depending on your needs, and this review could help you in that.
Garage Light Tanbaby review
Presenting our first LED Garage Light, brand name Tanbaby. This garage LED light installs very easily, just like a regular E26/E27 light bulb. It has an E26/E27 medium base, which means it is plug & play model, if you already have a regular bulb socket.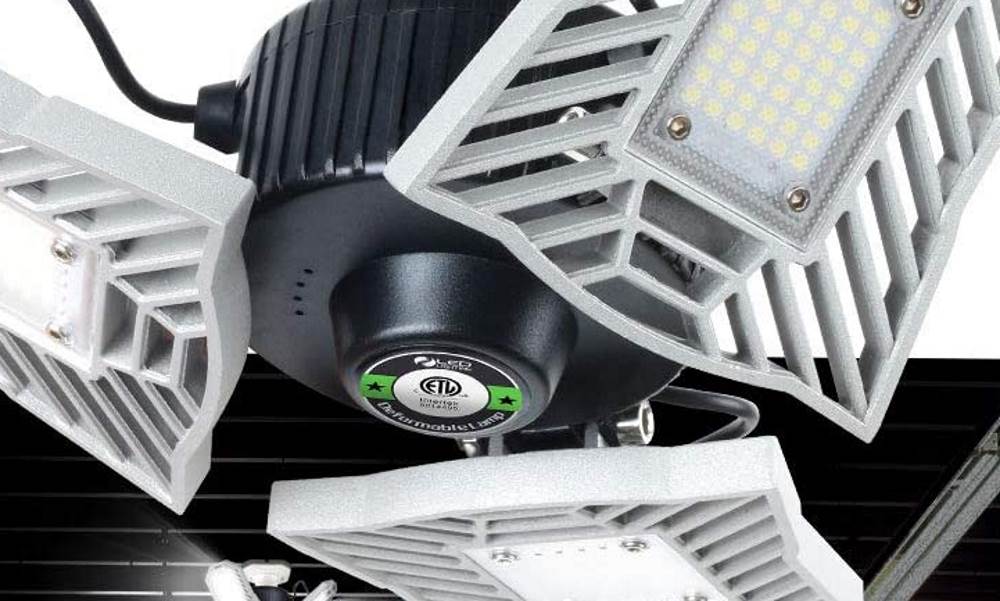 Constructed for ceiling installation, the main body has 3 separate light sources. Each light source can be rotated in 90°for better performance.
Description: Garage LED lights for ceiling. LED light has 60W power, and can deliver 6000 lumens. Bright light comes in white 6000K color. Model we are presenting doesn't have a sensor installed. To turn it ON/OFF you'll need to reach the wall switch.
Check price on Amazon
Color of the LED light body is silver with a black fixed body.
AmeriLuck 60W LED Garage Lights review
Another garage LED light comes with 3 rotating parts, and delivers 6000 lumens in total. It can be installed in a garage, closet, basement or attic. Model is constructed for ceiling installation, with an easy E26 setup.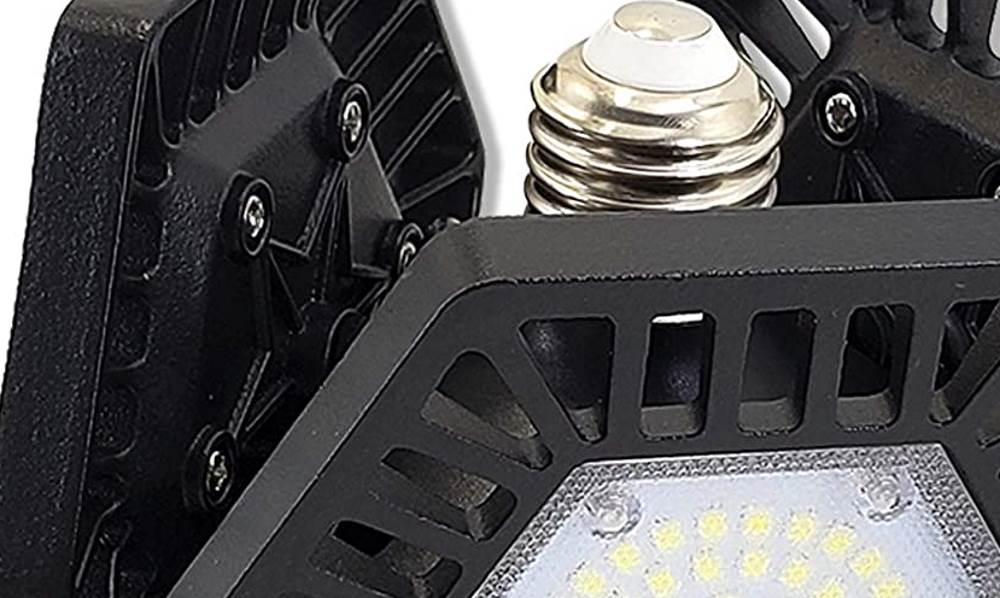 This garage LED light is delivering 60W of power, and bright light. Main body is metal made, with black color finish. Rotating parts can be adjusted independently, to make best light coverage in your garage.
Check price on Amazon
Garage LED ceiling lights are adjustable to get the ideal light direction on each angle. It fits perfectly for mechanics or even for professional workshops.
CREATESTAR LED Garage Lights review
This garage LED light comes with 60W of power and delivers 6000 lumens in total. Constructed for ceiling mount it fits perfect into your garage.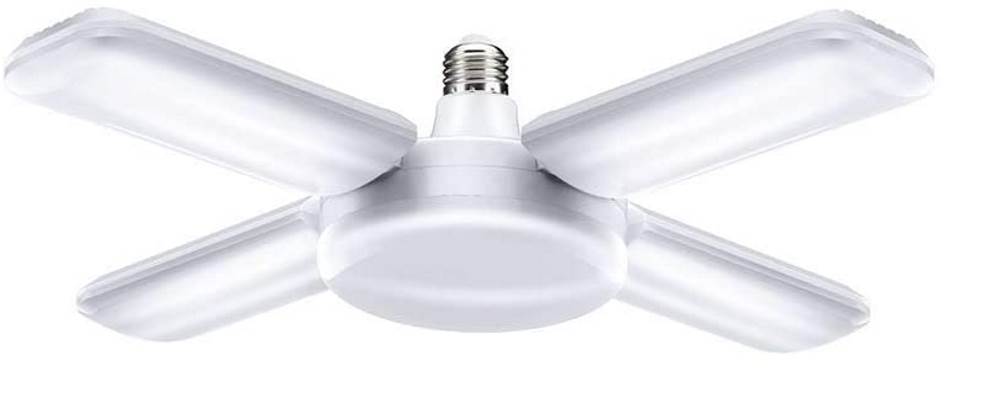 Unlike previous models, CREATESTAR comes in white elegant body. Also, it has 4 independent lights on it. 4 adjustable panels can rotate on 180°, while the center light head is fixed in place. This way your garage can be fully covered (360°in total).
Check price on Amazon
Garage LED light is delivering 6000K daylight, and it can be easily installed using a regular E26/E27/E40 ceiling socket.
Things in common
Each model works using LED technology. That means these lights are energy efficient and durable. They are easy to install, and best fit on your garage ceiling. 6000 lumens is more than just enough for your garage, and rotating parts can distribute light source in a direction you need the most.
Differences in between these LED light models
Something you need to think about is: design, color, life cycle and a base type.
| | | | | |
| --- | --- | --- | --- | --- |
| Brand/model | Lumens | Watt | Base type | Life cycle |
| TANBABY | 6000lm | 60W | E26/E27 | 50.000 h |
| AMERILUCK | 6000lm | 60W | E26 | N/A 1Y warranty |
| CREATESTAR | 6000lm | 60W | E26/E27/E40 | 50.000 h |
Also read: Chamberlain garage door opener review.