Rechargeable Emergency LED Light review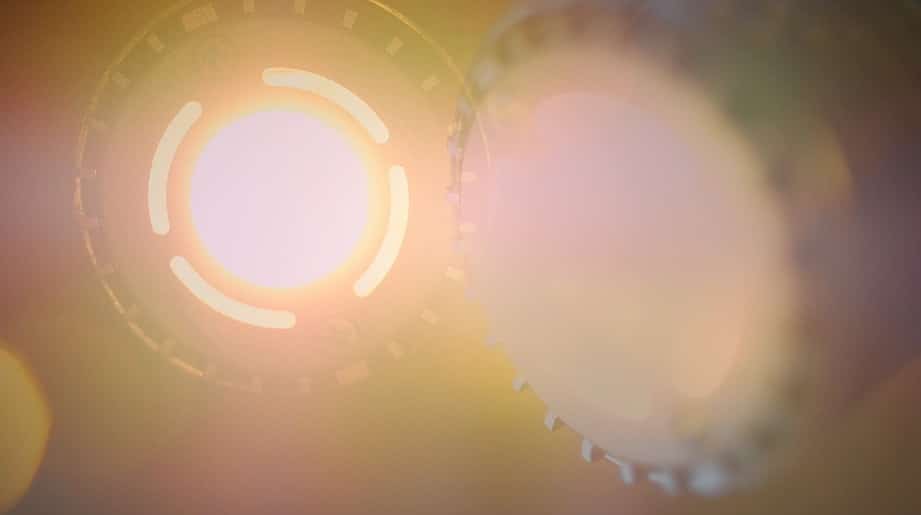 The Emergency LED lights are powered by a battery pack, which means even if the cord power is off (power loss) you still have a light in your home or outside.
Some models have a physical switch to turn the light ON, and some can switch automatically when power outages.
In this post, we are going to write a short rechargeable emergency LED light review. Take a few moments and find out which are the best emergency rechargeable LED lights you can find today.
Why Use Backup LED Light Anyway?
Well, a backed lightning device comes in handy in case you are out of the power source. Even in your home, in case of a power outage, these rechargeable LED lights are wanted.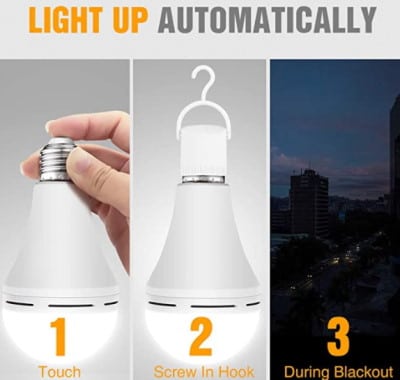 Rechargeable Emergency LED Bulb. Specifications: 1200mAh; 15W 80W; Equivalent 6000K. This is a battery rechargeable LED Light Bulb E27. Useful in case of a power outage, for camping, a hurricane emergency, home power failure, etc…
These days we all want LED light devices. LED technology is energy-saver and those lights can last much longer than other types. Battery backup LED light devices have many advantages and that is why they dominate today. LEDs save battery, which is good, especially if we talking about an emergency light system. It is very important to have a light source with as much as possible a higher efficiency number.
Backup LED Light Comes In Handy When…
A backup LED device that switches on automatically when power outages is a great choice for homes and shelters. Not only that, these portable LED lamps are useful outdoor while camping, mountain climbing, etc…
These backup LEDs are useful whenever gets dark. You can use them in your patio, in a garage, or workroom in your home or office.
Brightest dimmable LED emergency lamp for outdoor use. Lantern shape with an integrated rechargeable battery. This lamp delivers 1000 Lumen. It comes with a USB output to use as a power bank for smartphones and other modern devices.
Waterproof emergency LED lights
When you're searching for rechargeable emergency LED light to use outdoor, it is highly recommended to look for a waterproof design.
Ceiling mount LED backup lights
For business usage, the ceiling mount emergency LED light design is more preferable. Corporate buildings have backup lights in hallways in case of emergency and power loss. These LED lights turn ON automatically.
Wall mount LEDs
In case of residential usage, you may want to look for a wall-mount design or even a portable emergency LED light. There is no need to buy some extremely expensive LED backup lights. You can use any kind of backup LED lights with some mid-to-high quality made.
Portable backup LED lights
This design is the best practice for those who go camping, mountain climbing, and other outdoor activities.
Portable emergency LED light comes in handy in-home usage when you need to cross from one room to another.
Rechargeable emergency LED lights review
The garage owners are aware of the LED backup system's importance. Don't let that power outage stop you in the middle of something important. Backup LED lights help you to finish the work.
Rechargeable emergency LED lights are useful in case of a power outage.
LED technology is used mostly because LEDs save battery power, and they do last more than other light types.
For outdoor usage, you need to look for a waterproof designed emergency LED light.
Ceiling mount LED is more suitable for business buildings.
Wall-mount emergency LED lights can be used in business buildings and residential homes. However, this type is mostly used in residential buildings.
Portable emergency LED lights are preferable for outdoor use. Just like that, waterproof emergency LED lights are mostly used when going outdoor.