Samsung, BSI, Bundesdruckerei and Telekom Security Partner to Bring National ID to Your Smartphone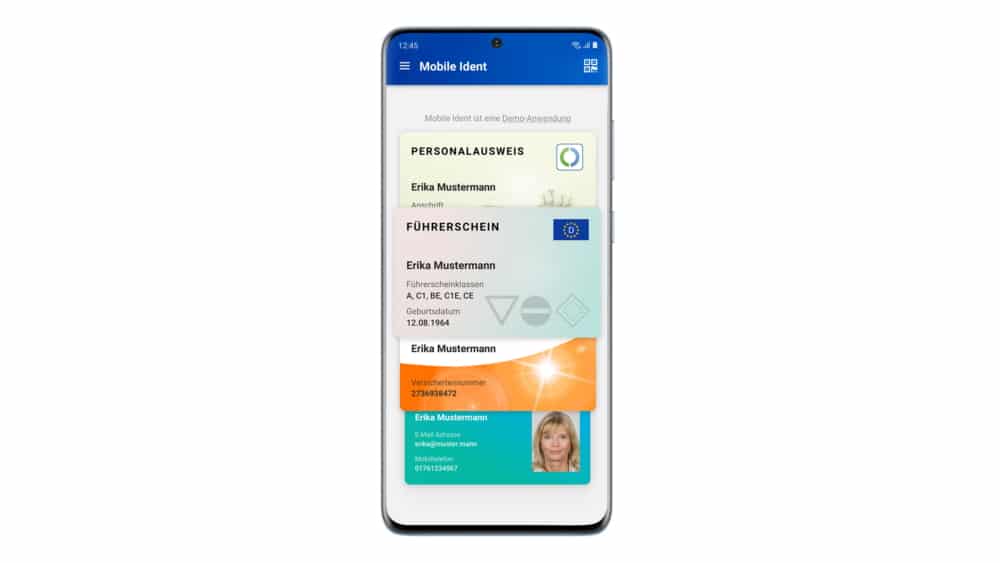 Samsung Electronics, the German Federal Office for Information Security (BSI), Bundesdruckerei (bdr) and Deutsche Telekom Security GmbH announced Germany's National electronic ID will be available on selected Samsung Galaxy smartphones when the eID solution becomes available later this year. As part of a long-term collaboration with an alliance of German government bodies to deliver upon its eGovernment initiative, Samsung partnered with the BSI, bdr and Telekom Security to develop a hardware-based security architecture that allows citizens to securely store their National ID on their smartphone as an eID. Once enrolled, their eID is transferred to a secure location on their phone.
Protecting What is Valuable to Users
Users expect their information to be protected. It is therefore essential to ensure that the eID mobile solution meets the strict security requirements of the federal government and keeps German citizens' information safe. To do so, all four partners developed a holistic security architecture centered around the foundation of smartphone security – the hardware. Thanks to a highly secure chip built directly into the phone, information can be stored locally on the device and gives users full control over their data.
"In addition to the identity card, almost every citizen in Germany owns a smartphone. Thanks to the OPTIMOS project and in cooperation with Samsung and Deutsche Telekom Security, we now have the chance to combine the high level of trust in the physical document with the user-friendliness of the smartphone," says Dr. Stefan Hofschen, CEO of Bundesdruckerei. "We are thus creating the basis to ensure sovereignty and trust in a world that is becoming increasingly 'digital' and 'mobile'. In the future, digital sovereign identities and authorizations can be used and managed by citizens in a self-determined manner via the app provided by bdr for this purpose".
An Open Security Platform
This new mobile eID solution was created as part of the OPTIMOS 2.0 project, whose goal is to create an open ecosystem that provides the technology and infrastructure for secure mobile authentication. As such, it was important for all partners to make sure that this new security architecture would be open to many identity service providers.
"The more we digitalize our daily lives, the more important it is to protect our digital identity. At BSI, we develop, promote and certify eID solutions and technologies designed to protect people's digital identity. As part of the OPTIMOS 2.0 project, our role was to standardize the necessary components, interfaces and processes so that the technology developed would meet the high security standards and be available to as many end users as possible," said Arne Schönbohm, President of the German Federal Office for Information Security.
To achieve this goal of creating an open ecosystem, Samsung made the Software Development Kit (SDK) for its embedded Secure Element (eSE) available to third parties. This will enable service providers and app developers to create applets for Trusted Service Manager (TSM) that can be loaded into the secure chipset-based platform. As a result, applications and services will be able to work seamlessly with the eID program and German citizens can enjoy them with peace of mind, knowing their information will be protected.
"Together with Samsung and Bundesdruckerei, we created a comprehensive ecosystem for secure digital authentication. This uses the trusted secure elements of smartphones for storing forgery-proof identity information. Our newly developed TSM system is used for the transport of the identities, data storage management and ultimately lifecycle management of each eID, which provides the basis for a multitude of other secure applications," says Thomas Fetten, CEO of Deutsche Telekom Security GmbH.
The Galaxy S20 Will Be the First Device to Comply With the New Security Requirements
The Samsung Galaxy S20 lineup, including the Galaxy S20, Galaxy S20+ and Galaxy S20 Ultra, will be the first smartphone to comply with the BSI's eID security framework for sovereign use. Thanks to the security embedded in Samsung's Galaxy S20, the eID solution offers a "Substantial" level of assurance for secure and seamless electronic interactions under the EU eIDAS Regulation. This regulation was designed to ensure EU citizens can use their national eID across borders and helps prevent misuse or alteration of their government-issued IDs.
The Galaxy S20 lineup offers the highest level of encryption available, as illustrated by the Common Criteria Evaluation Assurance Level (CC EAL) 6+ it recently received. It is the latest Samsung device to feature Samsung's industry-leading embedded Secure Element (eSE) with other Samsung smartphones to follow. The eSE securely stores sensitive data on the device like credit card information, documents and keys and isolates them for maximum protection. Acting as a safe, a separate secure processor provides an extra layer of security designed to defend against hardware attacks and makes it difficult to access and copy information stored on the device.
"We're incredibly proud that our Galaxy S20 series was the first line of mobile devices to meet such high security standards set out by the BSI. We always strive to offer the highest level of protection possible for our users. As we continue to move towards digitization, our goal is to ensure that mobile users around the world can enjoy these new services with true peace of mind, knowing that we'll keep them safe," said Daniel Ahn, Corporate SVP and Head of Security Team at Mobile Communications Business, Samsung Electronics.
What's Next For Mobile eID?
This is only the beginning. Similar to contactless payments a few years ago, consumers will quickly realize the benefits of having key credentials including their driver's license, national health insurance cards, or even their car and apartment keys available on their mobile phone, securely stored at all times. Soon, they may also be able to remotely verify their identity to access and send confidential medical records, open a bank account, or vote using their smartphone.
How Can I Enroll?
The eID app will be available to German citizens using Samsung's Galaxy S20, Galaxy S20+ and Galaxy S20 Ultra later this year. After downloading and installing the Mobile ID application distributed by Bundesdruckerei from Play Store, Galaxy S20 owners can tap their Near Field Communications (NFC) enabled National ID card on the back of their phone to verify their identity and get started. Once verified, the mobile eID will be stored securely on the smartphone and can be used to open a bank account, use eGovernment services and more.
OPPO Reno4 Series: AI-enhanced Smart Sensor, a new era in smartphone technology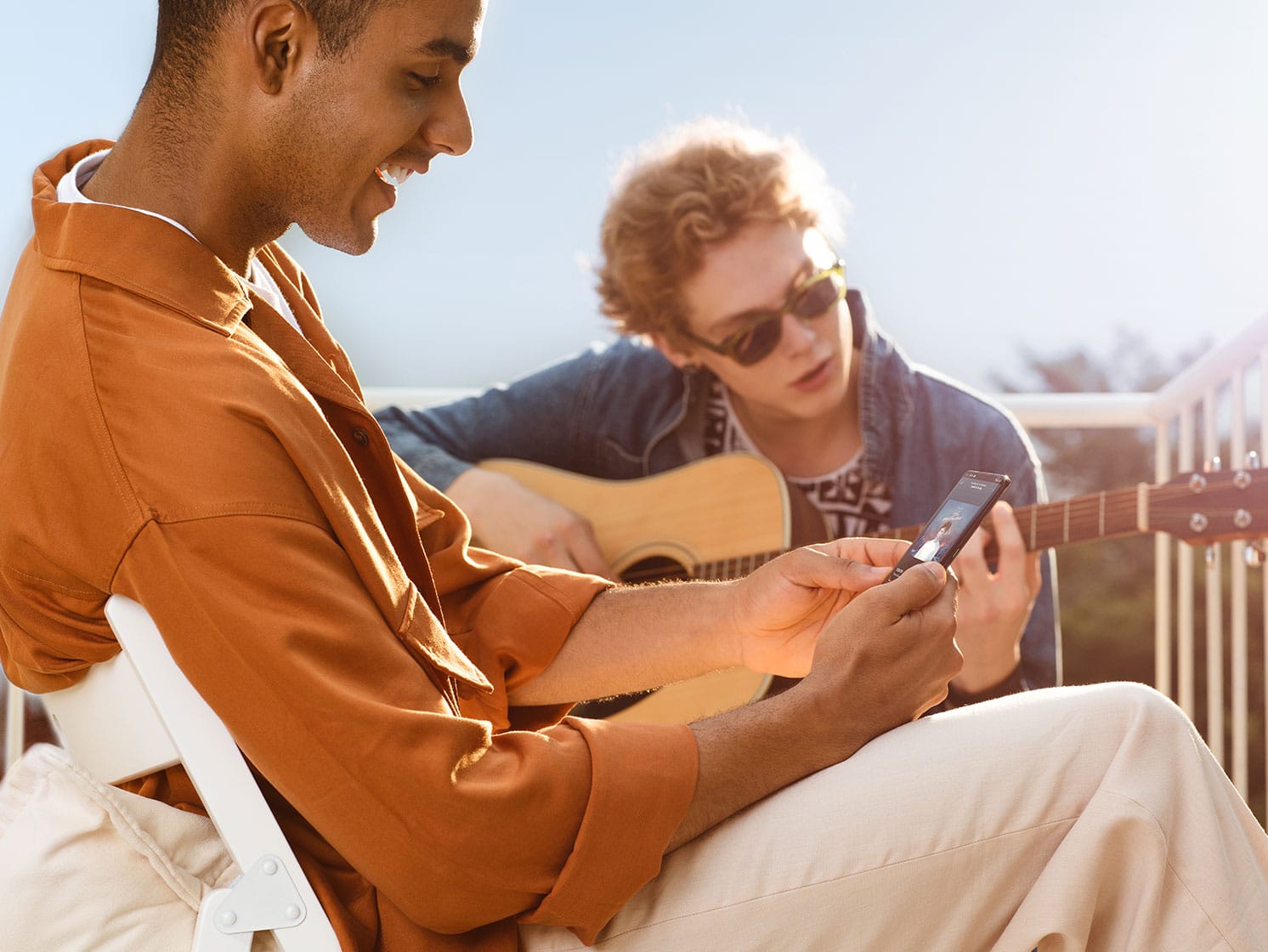 Population density and population mobility is increasing daily all around the world and more people are becoming tech savvy with each passing day. Internet and information technology have gradually and consistently penetrated into our lifestyles. Staying always connected through the internet has made privacy protection one of the trickiest problems for smartphone users. On the other hand, for smartphone brands, the ability to continuously update technologies and create products with excellent user experience are also growing challenges.
Reno4 is equipped with a new AI-enhanced smart sensor, which is an attempt made by OPPO for building products in the AI-smart era. This smart sensor can identify the owner of the mobile phone and intelligently decide whether to show the detailed content in a notification, while enabling touchless operation of the mobile phone. With the new AI-enhanced smart sensor, Reno4 realizes the integrated functions of N-in-one such as AI assistant, privacy security and touchless gesture operation. It supports the original intention of the OPPO brand and its Research & Development team to make mobile phones smarter and maximize the experience and the technology.
Smart sensors, an answer to users' demand of better privacy protection
For some time in the recent years, OPPO has been cultivating the Southeast Asian market, since it first entered the Indonesian market in 2012. According to a survey by Euromonitor International, comparing the market share of OPPO in 2019 and 2014, Thailand increased to 4.8 times, Indonesia 4.7 times and Vietnam 2.9 times. With further expansion of market share, OPPO realized that mobile phone users in the Southeast Asian market are also increasingly demanding privacy protection. Simultaneously, the population density in this market is increasing and people are living a more connected lifestyle. Mobile phones, as the most important social interaction tools, are becoming more and more vulnerable to threats against information privacy for the owners. For instance, your friends may accidently catch a glimpse of critical or private content on your phone.
After performing a market research, OPPO realized that the functions which the smart sensor provides could help bridge the gaps in market demand, especially for privacy protection. In the past, there were two solutions in the industry. The first was the use of radar, which can effectively reduce the power consumption of mobile phones; yet this also means that the footprint of the sensor is increased and the screen ratio is reduced accordingly. Also, the radar itself has limited recognition capabilities, thus the scenarios to be implemented are restricted. The second was to use an ordinary camera for real-time shooting to recognize motions and faces, being able to achieve smart control, but in this case the power consumption brought by the function is huge. Both solutions have their own limitations, OPPO had to find another way.
● Smart Spying Prevention
Based on that, OPPO decided to apply the AI-enhanced smart sensor to the field of smart spying prevention, which is constructed by utilizing a low power consumption sensor in combination with an intelligent recognition algorithm. The sensor could not only be used in privacy protection, but also could extend the scenarios in Smart AirControl, Smart Rotation, and Smart Always On. Many high-end smart home devices have equipped smart spying prevention technology as an auxiliary function. For instance, high-end home security monitoring equipment leverages DVS technology to capture only the outlines of people in its range – helping protect the privacy in living spaces. Similar with that, when your Reno4 receives a message, AI-enhanced smart sensor on the phone could identify whether only the mobile phone's owner is watching the screen. If not so, the content of the notification would be hidden to protect the user's privacy.
To be specific, the setting of the entire recognition logic makes the spying prevention more humane and comprehensive, which is a great companion to its advanced hardware. The sensor will first probe how many faces are in the scale.
• If only 1 face is detected, the main camera will be turned on to identify whether the face is of the owner him/herself; if it is, then it displays the entire message.
• If the sensor detected that there is more than one person (or no person) facing the display, then the notification will still be shown but the content will not be shown.
A smart sensor that can do much more – innovation improving user experience
The AI-enhanced smart sensor technology also introduced advanced AI capability to Reno4, which enables some futuristic features such as touch-free control and smart rotations. In recent years, gesture recognition has become another popular way of human-computer interaction and has been widely used in many fields, especially in the automotive field in smart cars. With the continued trend of marginal innovation in smartphone industry, gesture control may become an inevitable function of smartphones. OPPO joins this race with the AI-enhanced smart sensor. OPPO believes that such innovative and optimal functional user experiences are inspirational to the mobile phone AI assistant race.
• Smart AirControl
Reno4 is the first OPPO phone to bring full-screen gestures to their line-up. The Smart AirControl allows you to interact with Reno4 without touching the display and could perform tasks such as scroll up and down the pages on some popular apps like YouTube, Facebook, Instagram and TikTok. More conveniently, in a short period of time, the owner does not need to do a "starting up" gesture every time he or she scrolls the screen. It is also worth mentioning that this feature allows you to answer the call without touching your phone, which brings great convenience to those who work with plastic gloves most of the time.
• Smart Rotation
For most of us, especially the ones who prefer operating their phone while lying in bed, it is inconvenient when the content on the phone automatically flips to vertical when the Auto Rotate function is on. Based on this user insight, OPPO also introduces Smart Rotation to Reno4 with AI-enhanced smart sensor. When the phone and your face is rotated simultaneously, the AI-enhanced Smart Sensor and pose-recognition algorithm intelligently detect the orientation of your face and the phone to help determine whether to rotate the screen. There are some of the rotation scenes you often encounter:
When the phone is rotated from vertical to horizontal:
• If the face stays still – for example if you are watching a video and rotate your Reno4 – the screen will rotate.
• If the face rotated with the phone (such as lay in bed), the screen will not be rotated Surely this function could offer users a more immersive experience in various lifestyle scenarios in a smart manner.
• Smart Always On Display
Making full use of the characteristics of this AI-enhanced Smart Sensor, OPPO also applies functions to enrich user experience, such as "Smart Always On Display". This feature can identify whether a user is continuously watching the mobile phone, so that the screen will not turn off. This feature makes Reno4 more intelligent and provides better using experience.
In addition, on software level, a special brightening algorithm will make the sensor work better in low light. Even when the level of luminance is lower than 1 lux, Reno4's AI-enhanced Smart Sensor can function well.
The future of technology – convergent products
The development of mobile phones can be roughly divided into the feature phone era and the smartphone era. In recent years, it has entered the evolutionary stage of artificial intelligence era. What sets two eras apart is the ability to solve problems using new and improved solutions. AI is a very broad concept, and R&D for AI in smartphones means to identify and develop new solutions that provide human beings with more convenience in terms of communication.
Digital experiences enabled by AI assistance, especially virtual assistance, is considered to be one of the major recent technological advancement and most promising consumer trend. The form we are most familiar with is virtual assistant, such as Microsoft's Xiaoice or Cortana. The AI-enhanced smart sensor and its Smart AirControl and privacy protection functions have brought new possibilities to smartphone AI assistant. More recently, the future in smartphone features – AI assistants – may become more invisible and subtle. Finding a balance between easy operation and false touch, Smart AirControl is relatively easy to operate, avoiding false touch, it is an attempt and exploration in the field of human-device interaction. Even you could be like Iron Man and have your very own "Jarvis" or "Friday". A futuristic AIOT form could be foreseen, to replace operating the devices with your phone or remote control.
To further enhance user experience, OPPO put large amount of effort in the high-end hardware and software. Strategically, with rapid development of emerging technology, OPPO has stepped into the Era of Convergence, in which OPPO is not placed only as a mobile device company. It will also deep dive into the whole technology world to create convergent products for all.
Huawei's Ryan Ding: Unleash Network Potential, Inspire Business Growth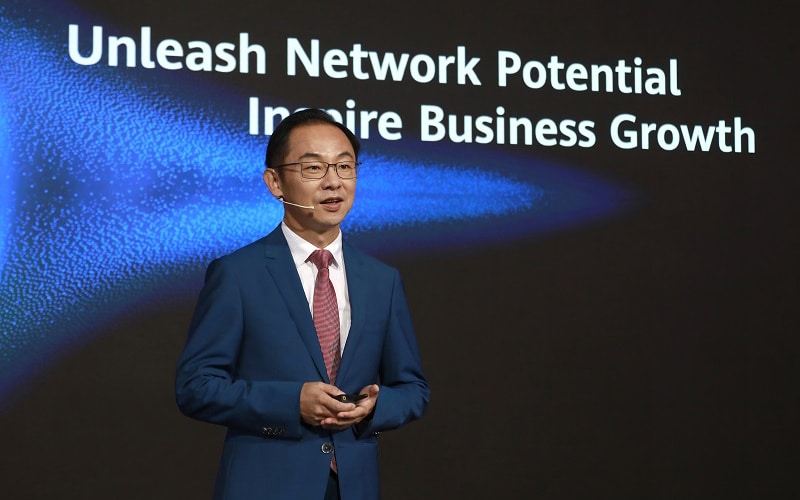 Huawei's Executive Director and President of the Carrier BG Ryan Ding delivered a keynote speech at the Better World Summit 2020 today. According to Ding, as the COVID-19 crisis continues globally, carriers need to be prepared in four areas of network construction and business development to quickly unleash network potential and inspire business growth.
1. Carriers need to maximize the value of existing networks. They should make the most of their networks and rapidly expand their capacity by using software or adding boards or replacing RRUs. This can help them respond to the soaring data traffic during the pandemic and optimize site TCO.
2. Carriers should focus on user experience and build the best 5G networks. The best network experience brings the biggest commercial success. In South Korea, for example, carriers are seeing lucrative gains from building the best 5G networks and offering users the best experience. Huawei will continue to help carriers deliver the best possible user experience and quickly monetize 5G network capabilities.
3. Carriers need to speed up 5G commercialization in B2B for more business opportunities. 5G is entering a new development phase, and the B2B market is key for carriers' commercial success. Carriers need to choose the right industries and build new 5G capabilities targeting B2B. They also need to push for unified industry standards to accelerate 5G adoption at scale in B2B.
To succeed in B2B, choosing the right industries is crucial. Private lines have become a quick-win use case for 5G in B2B, with more than 15 carriers having 5G private line services. Carriers can consider three factors when deciding which industries to focus on: industry attractiveness, commercial viability, and technical viability. Huawei suggests that carriers should currently focus on mining, steel, ports, and oilfield industries when developing 5G in B2B.
Carriers need to build 5G network planning, construction, maintenance, optimization, and operations capabilities for B2B. For example, they need to improve their network planning capabilities that target different production environments of industries, and provide products and solutions that meet industry requirements. In addition, they need to develop service and ecosystem enablement platforms, provide standardized products and services, and build viable business models.
Carriers need to push for unified industry standards. Unified industry standards are the basis for large-scale 5G development in B2B. Cross-industry collaboration is well under way. Many industries like mining and steel have begun to communicate industry standards through such efforts as publishing industry white papers, establishing ecosystem alliances, and participating in standards discussion.
4. Carriers need to build future-oriented target networks. The telecoms industry needs to think hard about how their networks can be adapted to the ever-changing needs of individuals, families, and businesses as well as how to support the development of the digital economy. Huawei will continue to help carriers build future-oriented target networks to support their continued success.
Other speakers at today's session include Liang Baojun, Senior Vice President at China Unicom; Liu Jian, General Manager of Department of Government and Enterprise Service at China Mobile; Choi Yoon Ho, Vice President of AR/VR Service at LG U+; Phil Kendall, Executive Director at Strategy Analytics; and Peng Honghua, President of 5G Product Line at Huawei.
For more information about Better World Summit 2020, click here.
XIAOMI DEBUTS ITS ALL-NEW ENTRY-LEVEL CHAMPION – REDMI 9 SERIES
Starting at EUR 99, Redmi 9 series will reinvent the entry-level smartphone experience with exceptional performance.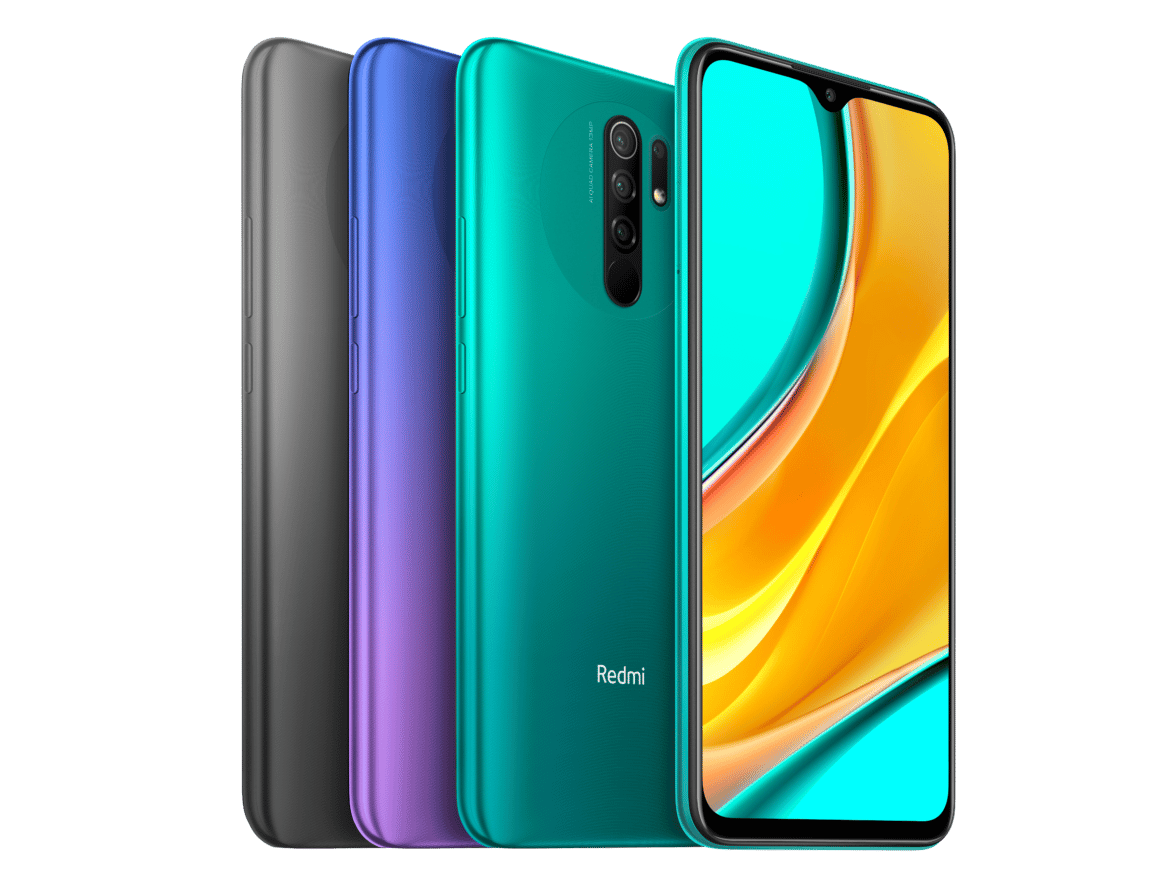 Global technology leader Xiaomi today announced a list of smartphone models within the budget segment: Redmi 9, Redmi 9A, and Redmi 9C. Touting powerful chipsets and premium features, these all-new variants represent Xiaomi's mission to make exceptional smartphone experiences accessible to everyone.
Redmi 9: reinventing the entry-level smartphone experience
As the first entry-level Redmi smartphone to feature an all-purpose quad-camera set up, Redmi 9 helps capture life's special moments. Whether you're looking to take a quick snap, wide-angle group shot, close-up with stunning details, or beautiful portrait photos, Redmi 9 has you covered. The device also integrates fun and creativity into the photography experience with premium camera features, including Kaleidoscope and Palm Shutter.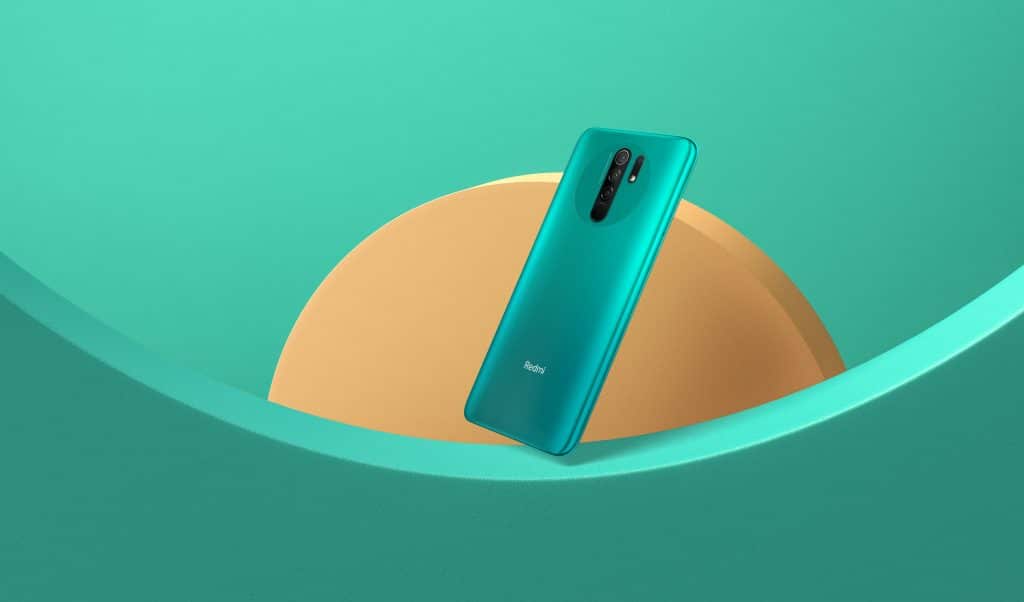 Meanwhile, users can view more with Redmi 9's bigger and better screen. Featuring a 6.53'' FHD+ Dot Drop display, Redmi 9 offers an optimal visual experience with crystal-clear detail at your fingertips. It also comes with TÜV Rheinland Low Blue Light certification and Corning® Gorilla® Glass for on-the-go protection.
On the performance front, Redmi 9 sports an optimized MediaTek Helio G80 SoC, delivering a 107% improved performance1 over its predecessor. Paired with a 5020mAh (typ) large capacity battery, Redmi 9 packs the power you need for everyday work and play. This performance beast even supports 18W fast charging technology to keep your sideline time to a minimum so you can get back in the game.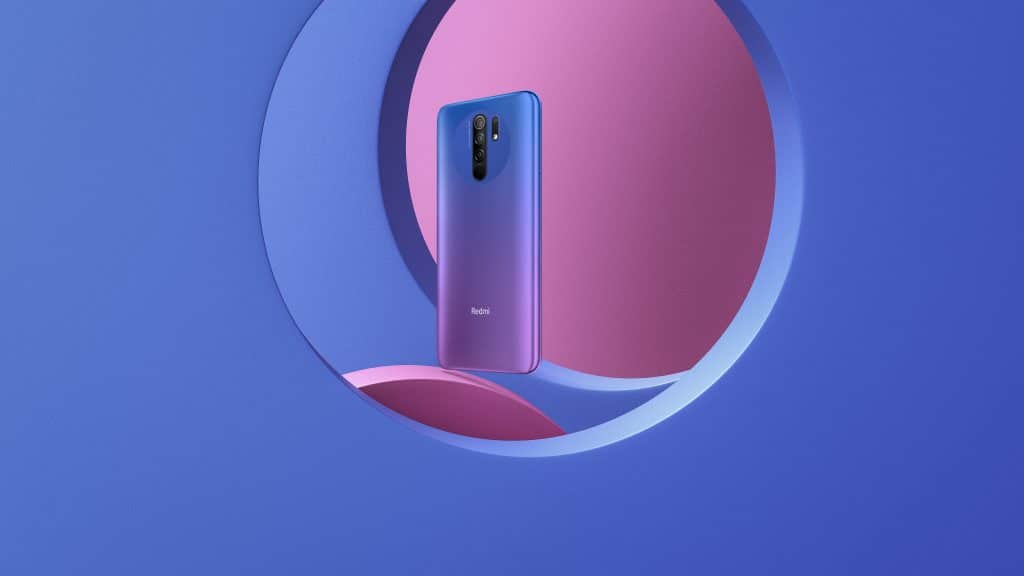 Redmi 9 features the stunning smartphone design you deserve. On the back cover, it leverages a chic gradient color design and an anti-fingerprint ripple texture. The rear fingerprint sensor is specially designed to sit beside the camera set, and surrounded by a trendy circle design featured on Redmi's current smartphone lineup. Altogether, this makes Redmi 9 even more comfortable to hold and unlock.
To round it out, Redmi 9 also comes with a 3.5mm headphone jack, IR blaster, and multifunctional NFC2, while supporting dual SIM usage and an additional microSD card slot. With Redmi 9, users don't have to compromise – they can have it all.
Redmi 9 will be available in three color variants: Carbon Grey, Ocean Green, and Sunset Purple. Recommended retail price at EUR 149 for the 3GB+32GB variant and EUR 169 for the 4GB+64GB variant.
Redmi 9C: AI triple camera and 6.53'' large display
This brand-new entry-level smartphone is equipped with a massive 6.53" Dot Drop display for an immersive viewing experience and a 5000mAh high-capacity battery that satisfies users who want to do more and enjoy more on their phone. Redmi 9C features MediaTek Helio G35, an octa-core gaming chipset which can go up to 2.3GHz. It also sports the AI optimized triple camera that can quickly and easily capture crisp and clear images in a variety of situations.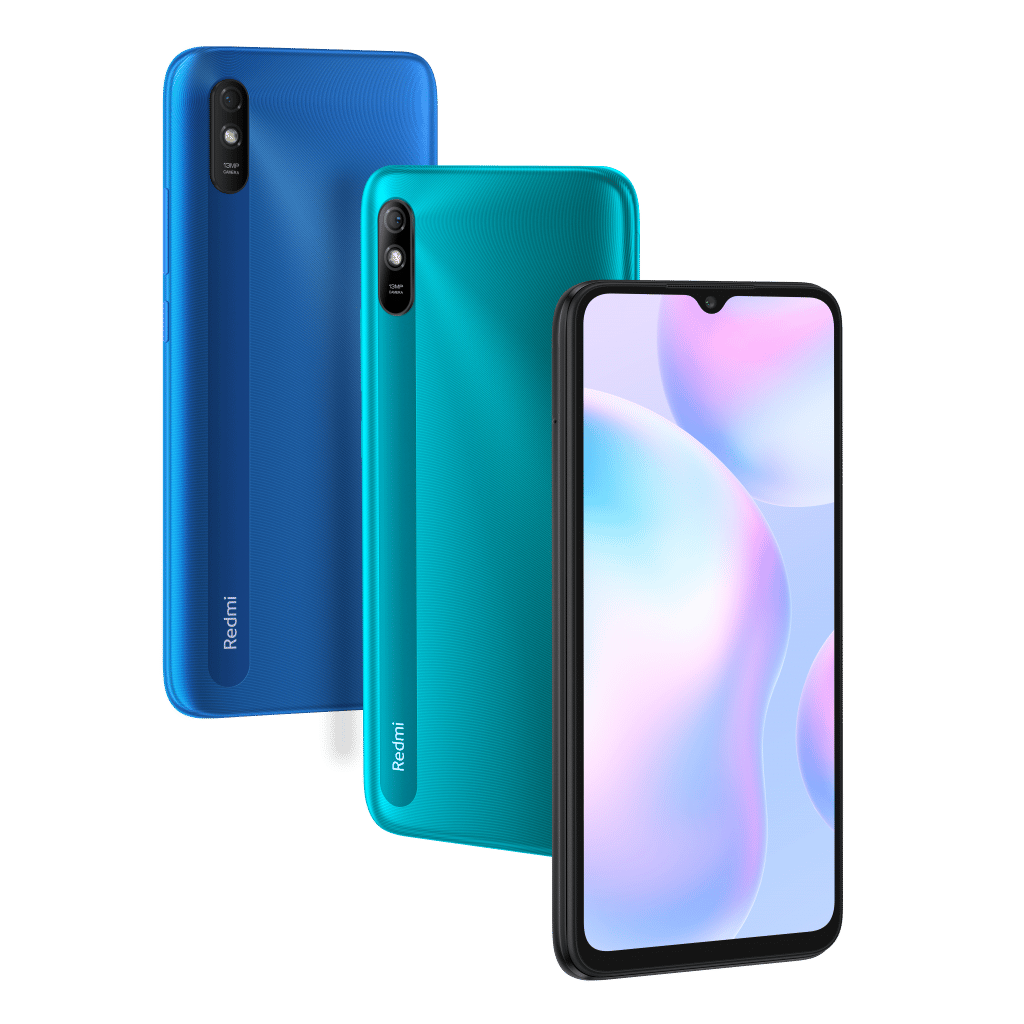 Redmi 9C will be available at a recommended retailing price of EUR 119 for 2GB + 32GB variant, and EUR 139 for 3GB + 64GB variant.
Redmi 9A: 6.53'' large display and 5000mAh battery
This brand-new entry-level smartphone is equipped with a massive 6.53" Dot Drop display for an immersive viewing experience and a 5000mAh high-capacity battery that satisfies users who want to do more and enjoy more on their phone. Redmi 9A features MediaTek Helio G25, an octa-core gaming chipset, which allows for a smooth day-to-day operating experience. It also sports the AI-optimized 13MP rear camera that can quickly and easily capture crisp and clear images in a variety of situations.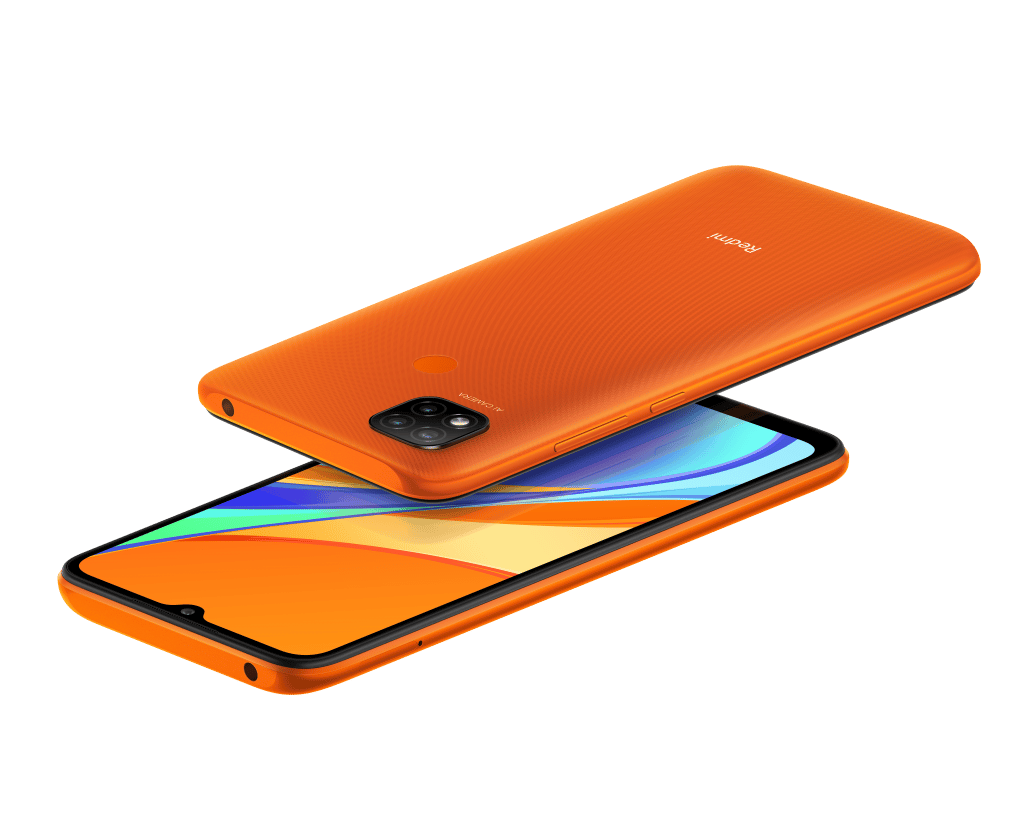 Redmi 9A comes at 2GB + 32GB and will be available at a recommended retailing price of EUR 99.