Samsung Galaxy Note 8 now available in Pyeongchang 2018 Limited Edition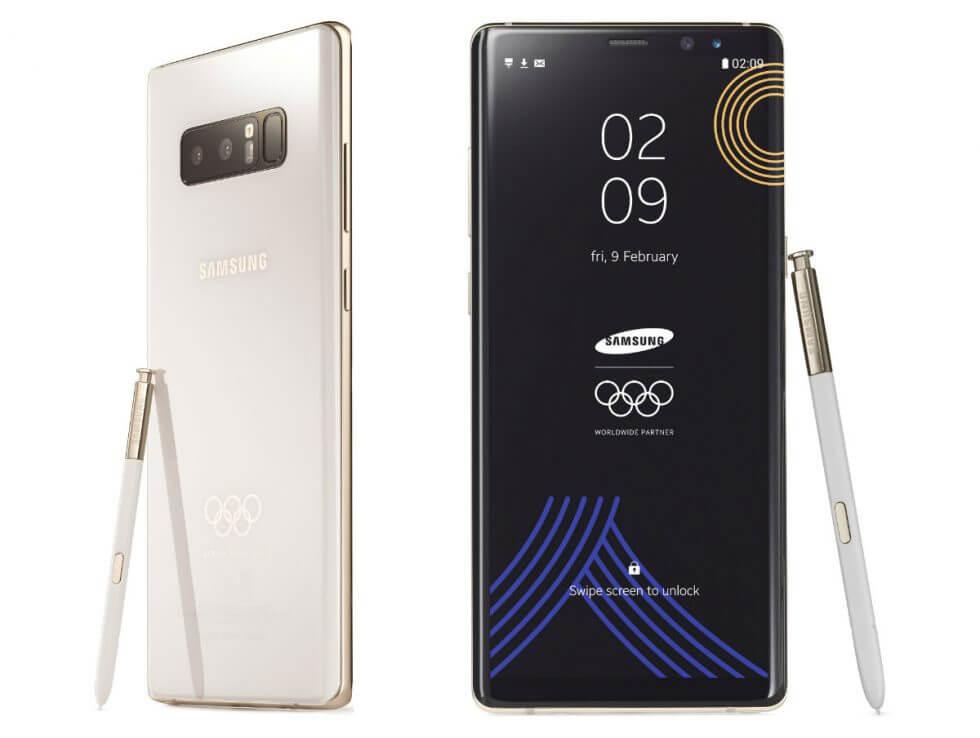 Samsung in corporation with sponsors will create really cool Galaxy Note 8 for athletes and staff. Actually we are talking about Winter Olympics in Pyeongchang 2018, where they will create approximately more than 4000 pieces for all users.
Therefore this smartphone carries the name Samsung Galaxy Note 8 Pyeongchang 2018 Olympic Games Limited Edition. As you can see it has a really long name, but who cares because this phablet is amazing. And now is available in limited edition with features of Winter Olympics in Pyeongchang.
From available information we can tell you that tihs limited-edition will come with several pre-installed apps and backgrounds. But what is most important these applications and backgrounds are associate with the Winter Olympics in Pyeongchang.
Don't forget that these Galaxy Note 8 will also receive Paralympics which is truly commendable. Besides that as you can see on photos, the smartphone has really cool back side in the spirit of Winter Olympics games.