Samsung Galaxy Note 9 won't feature an in-display fingerprint sensor, report says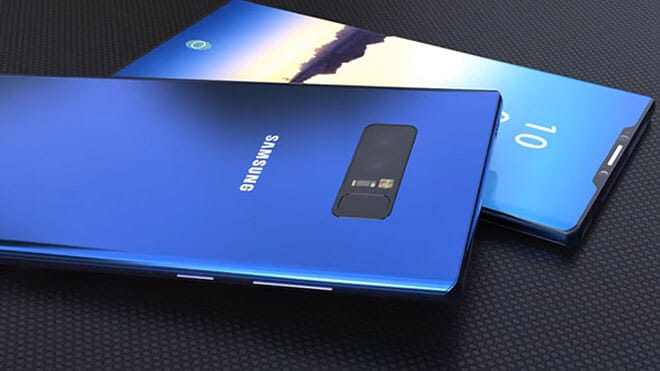 One of the phones that drew most attention during the CES this past January was the Vivo X20 Plus UD, and that is primarily for its in-display fingerprint sensor. Vivo presented the same technology on the Vivo Apex phone during MWC in February, and now we're waiting for other players to join in and adopt this new tech.
You would expect Samsung would be coming along among the first and would feature the in-display fingerprint sensor on its next phone, namely the Galaxy Note 9, but according to Ming-Chi Kuo at KGI Securities, this is not the case.
Kuo stated:
"According to our understanding of the technologies, under-display fingerprint solutions may currently have many technical issues (e.g. screen protectors and different environments affecting recognition rates and power-consumption)."
It appears the technology is not yet fully developed, and Kuo also added that he does not expect to see the mass market adoption of the technology until the first half of 2019.
Samsung will stick to the traditional rear fingerprint sensor with Galaxy Note 9, but it is also expected the phone will have some kind of facial recognition along with AI. No information is officially revealed, but we can expect it to have a full-screen display and a dual camera on the back.