Umidigi Z PRO Review – 4GB RAM smartphone under $250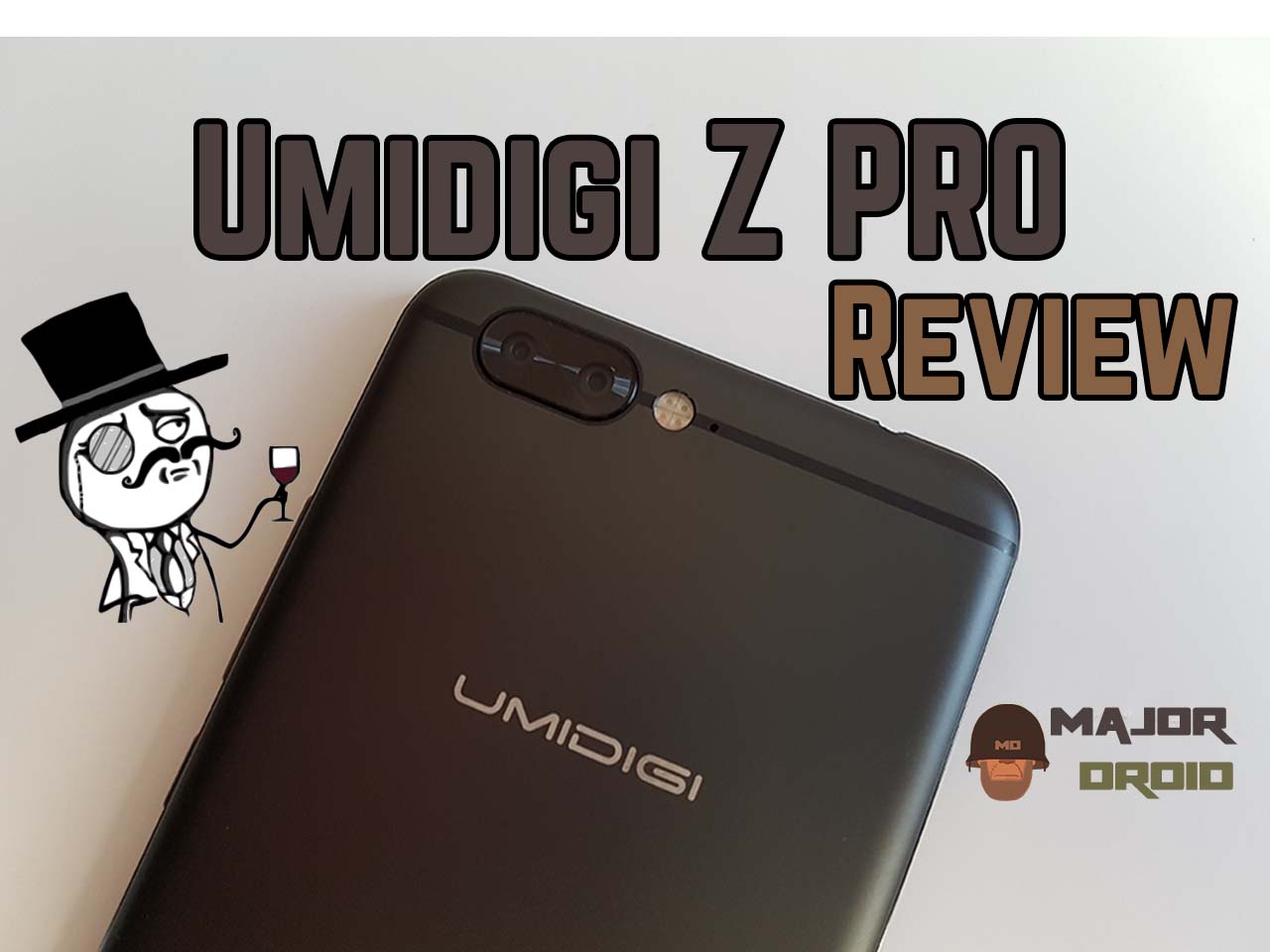 Really It's been a while when we have tested some smart phone from this Chinese smart phone company. So because of that we are very excited to have opportunity to test Umidigi Z PRO which is actually their flagship phone at this moment.
So for the start we can say main features of this device which are dual rear cameras, 4GB RAM, Mediatek Helio X27 CPU, full metal body, big battery, and affordable price. So you can see why we are telling you this. Therefore if you want to learn more about this device stay here and read our review. If you're wondering where we bought our device, we bought our phone at Gearbest here.
Build quality & Display
Some Chinese companies have made a lot of progress like Umidigi regarding the development of technology and build quality. Because for example when we compare Z PRO with Galaxy S7 we don't see huge difference between this devices, and at the same time Galaxy S7 costs several times more.
Indeed this dual-sim smartphone gives you full premium feeling from every aspect. For the start we can tell you that the case is completely made from metal including all buttons. Also it comes in really awesome black color.
Actually it is not too big or too small to hold it in one hand, and it is much lighter than previous models. Also Van we speak about display, then we can tell you that Umidigi Z PRO has 5.5 inch IGZO FHD screen made by SHARP. Which gives you great experience during use, because from what we can see sharpeners and other display characteristics are above all expectations. Considering build quality and design they done a great job.
Performance and benchmark testing
As well as every flagship phone this one also has most powerful built in hardware. Actually it is based on Deca-core chipset MediaTek Helio X27 (MT6797X) with Mali-T880 MP4 GPU. Therefore when we speak about memory it has 4 GB of RAM including 32GB storage space which can be additionally upgraded with TF Card up to 256 GB.
So you can see that it has very strong hardware for every purpose. We have tried many different things like gaming, watching movies especially 2K and 4K movies. We did also many different things which are most common used in everyday use. Basing on that we can tell you that Umidigi Z PRO works perfectly without  lags or any other problems. We have also tested the dual-sim smartphone with AnTuTu benchmark and Geekbench 4, where below you can see scores which are actually pretty good for this kind of device.
As conclusion we can tell you that with this smartphone you will able to do anything you want, and you don't need to worry will some game or something else lag. Because it won't thanks to powerful hardware. Also for this price range which is actually around $240 this smartphone offers best hardware available, or in other words it offers a good ratio invested gained.
Benchmarks test results
Playing games
Of course we have played some games, and because lately Retro games are very popular. We tried to play really cool game for super Nintendo called Super Star Wars. But we have also tried other games, and all games are working just fine.
Watching 4K videos
Sometimes the phone does not have enough strong hardware or sometimes the software is not good optimized. But in the situation it works smoothly without any lags. We watched three different versions of this video, FullHD, 2K, and 4K. Therefore we can tell you that all videos are running really nice. So you can normally enjoy watching movies, or your favorite TV shows.
GPS
This is a quite normal test where we want to see is the GPS working correctly or not. Still today sometimes we see some Chinese smartphones where GPS is not working at all, and mostly because of bad antenna. So because of that we have tested the GPS on Z PRO, and we can tell you that it works with precision of 4 m. But for the first time you will need to wait at least one or two minutes to get working GPS. Often that it works as it should to work.
Camera Quality
Among other high-end features definitely dual rear camera setup is among the most interesting function where both cameras are 13 megapixel with Sony IMX 258 camera sensor. Actually it is 6-element lens where the cameras are equipped with Quad-LED flash.
So we are not surprised to see this because these days more and more smartphones are coming with dual rear cameras, and eventually it will become standard feature. Umidigi Z PRO from other camera information has features like DSLR Level BOKEH, DSLR Monochrome, Live Photo, Advanced Hybrid, Auto-Focus, and Professional Mode.
It can also record a video in 2K and 4K resolution. So in reality this sounds great, but the main question is does this camera setup provides better photos than single camera smartphone? Overall and simple answer is yes, particularly for wide angle photos. The see this please see below photo samples made by this smartphone. Also when we speak about front facing camera actually it has also 13 megapixel camera made by Samsung with Samsung S5K3L8 sensor. So overall actually it is very interesting to have dual rear cameras smart phone because If you play a little with camera settings you can get really close professional photos.
Photo Test Samples
Battery life
With regard to lifestyle every day we use smartphones more and more, and because of that we need more battery capacity logically. So this smartphone has 3780mAh battery made by Sony with support of PE+ Quick Charge technology. Because of that you will also receive 12V fast charger. So when you are charging your smartphone from 0 to 100% or in other words full charge, it needs approximately 100 min for fully charge which is actually really fast. So you don't need to wait too much to get fully charge phone. Also it has USB Type-C, and because of that it gives you faster transmission. And we fully charge phone you get approximately two days of usage. But if you don't have enough time for fully charge phone then with 30Min of charging you can get approximately one day of usage.
23% to 100% = 1000mAh (2500mAh)
77% = 1000mAh (2500mAh)
1% = 32,46%
100% = 3246mAh
So according to our battery tester and calculations it has approximately 3246mAh battery capacity which is very close to advertised.
Conclusion and price info
So at this moment the price for Umidigi Z PRO is approximately $240, and in our opinion this is a fair price for this kind of smartphone. Therefore if you are interested you can buy it at Gearbest shop, where we have also bought our device.
Nevertheless don't forget that this dual-sim smartphones has most powerful chipset at this moment MediaTek Helio X27 with 4 GB of RAM. Also the case is completely made from metal, and it looks awesome. But what is most interesting it has dual rear cameras made by Sony. So if you want to buy a good quality smartphone for affordable price, then you should definitely consider it.