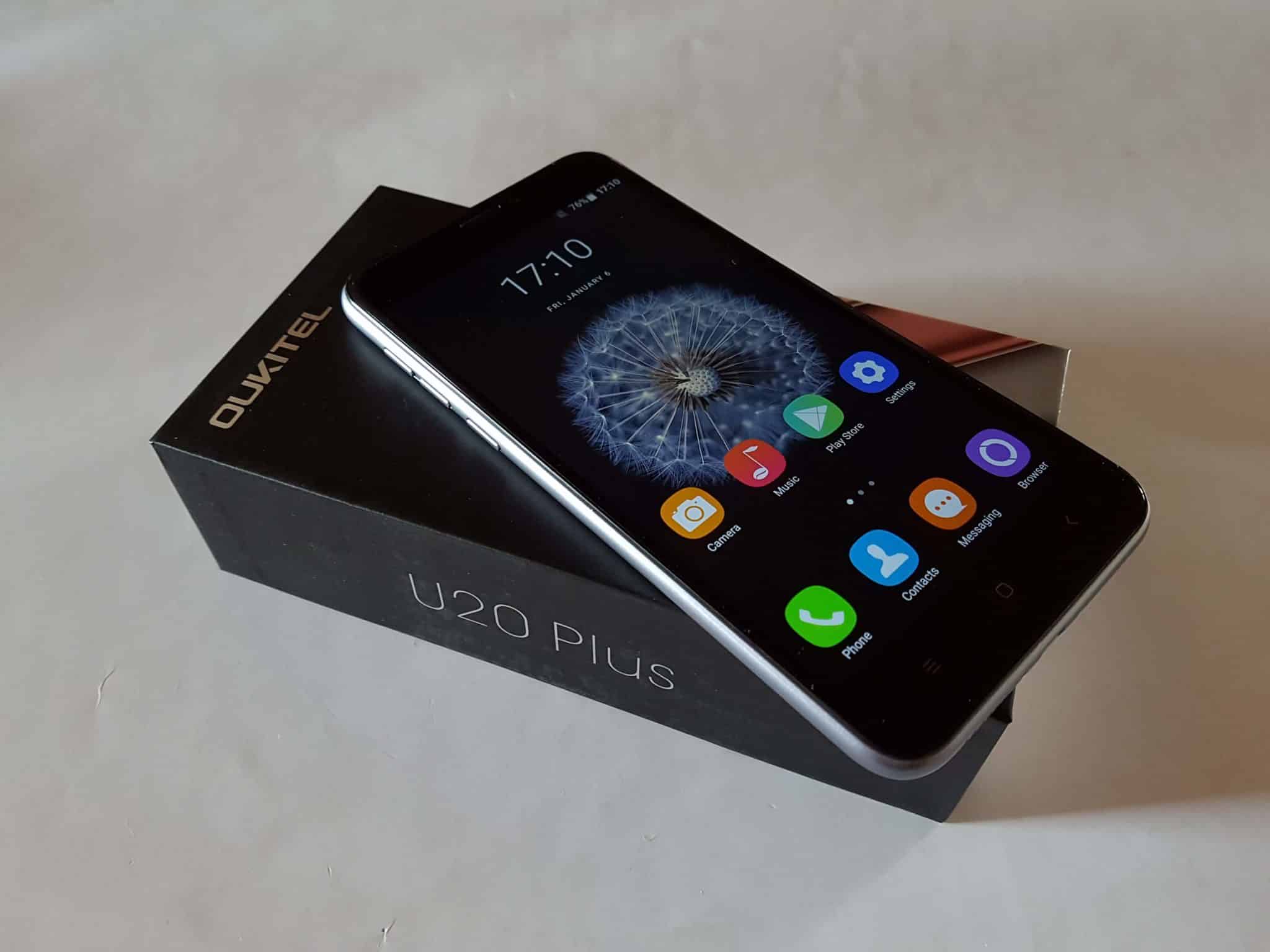 Here we have another Oukitel smartphone for review, and in this case we are talking about Oukitel U20 Plus which is actually quite interesting because it comes with dual-camera setup. So in other words definitely the most important feature is dual rear cameras. Stay here and find out is this camera setup better than setup with one camera.
Build quality & Display
If you have maybe noticed we have also tested Oukitel U13 which has us surprised in positive way because the build quality was great including awesome design. The same situation is also with U20 Plus which is in a very little extent different. Mostly because it has bigger rounded edges. Other specs when we talk about the build quality and design it is almost the same. Likewise it is very nice in the hand, and it is not too big to hold it.
According to the company display is made by famous SHARP which provides us with 5.5 inch full HD screen made in IPS technology. On first glance including during use it provides gorgeous colors and high sharpness. But we are not surprised because full HD resolution is great for 5.5 inch displays.
Performance and benchmark testing
Oukitel U20 Plus is based on quad core CPU Mediatek MT6737 with 2GB RAM including 16GB ROM. So comparing with U13 it has weaker hardware but not too much. Because it is still enough strong for every purpose including gaming. For storage space if for you 16 GB is not enough then you can extend it with microSD card up to 32GB. We have tried many different things including playing games and everything works normal as it should. So you don't need to worry about that, also if you are interested you can below see benchmark scores.
Benchmarks test results
Connectivity and GPS
From what we can see it has all standard features like 3G, 4G LTE, Bluetooth v4, GPS and of course Wi-Fi. Also we need to mention that this Android device is dual-sim smartphone so in other words it can have two SIM cards at the same time. Of course we have tested all connectivity functions including GPS which works with precision of 3 m. But for the first time it was needed to connect the phone to the Internet to collect necessary dana. After that it can work independently. Bluetooth including Wi-Fi offer stable connection with great range for connectivity.
Camera Quality
So the most interesting feature is definitely dual camera setup, or in other words it has dual rear cameras. But they don't have the same camera sensor because one camera has 13 megapixel Sony IMX135 sensor while the second camera has 0.3 megapixel sensor. Oukitel U20 Plus should offer better quality for taking pictures.
Photo Test Samples
Battery life
It is nothing new that some Chinese companies advertise one information about battery capacity, and at the same time the battery have smaller or less capacity in reality. According to Oukitel this Android smartphone has 3300mAh SCUD battery. So we were very curious is the capacity real or not, and according to our calculations including battery tester the capacity is real. So this are great news because with this capacity with heavy use it can last approximately one day, and with average use approximately two days. Of course it all depends on a person to person, and below you can see information about battery.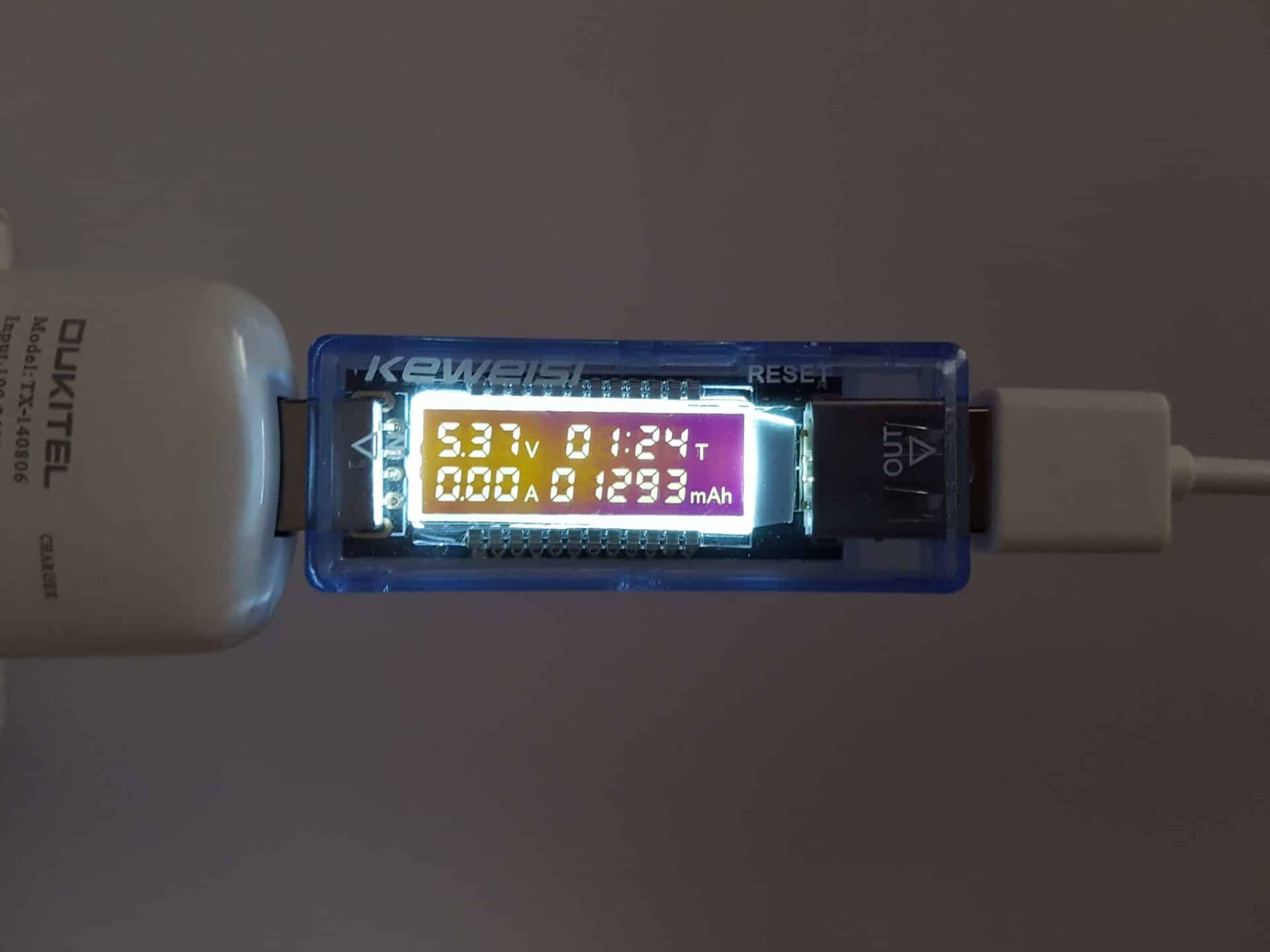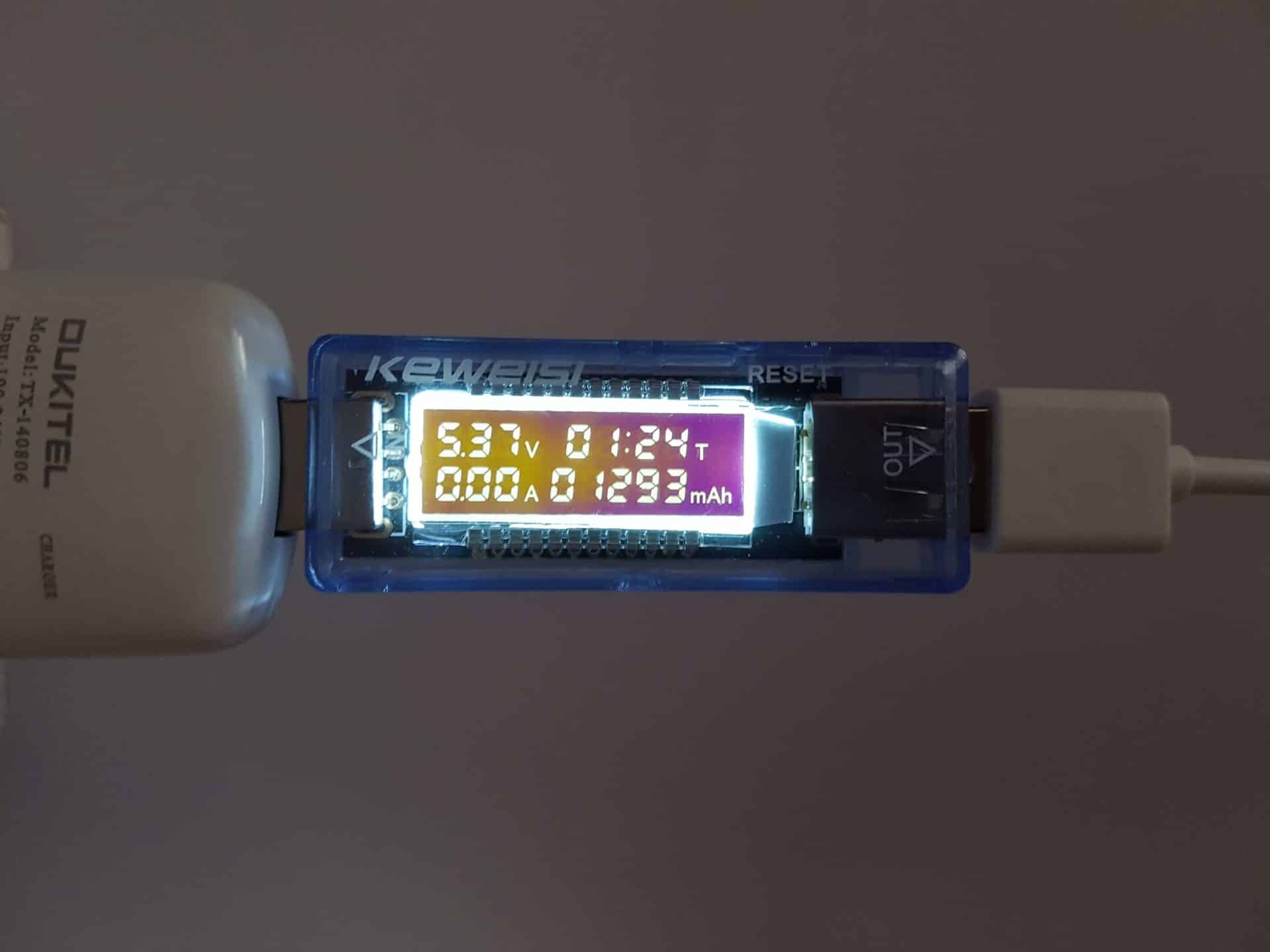 61% to 100% = 1293mAh
39% = 1293mAh
1% = 33,15mAh
100% = 3315mAh
Conclusion and price info
But this is not all because it has strong hardware, and most interesting dual rear cameras. For these price it offers more than other, also if you decide to buy it then you can visit these online Chinese shop.
So overall we believe that the Oukitel U20 Plus is very good dual-sim smartphone because in these price range which is actually around $100 is very good choice. Because for example build quality is great, it offers 5.5 full HD screen.