Wow hands on with the Razer smartphone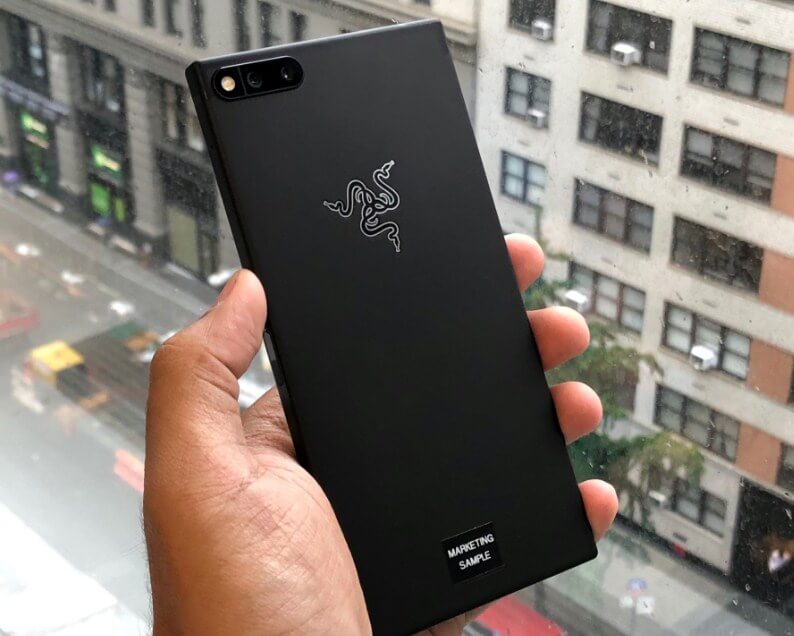 Actually, it is a crazy idea to throw yourself in smartphone battle. Is the market not already saturated with many different features, factors, and prices? Razer is convinced that there is still enough space for them.
So lets say first about built-in hardware. Razer uses a Snapdragon 835 processor, impressive  8GB of RAM, 64 GB internal memory, where you have also possibility for a microSD card where maximum upgrade is 2 TB. Where on the back side has dual camera with 12 megapixel camera sensors.
For now it sounds great, let's move on. With 197 grams, the Razer Phone is almost same heavy as smartphones like iPhone 8 Plus.
For some people the Razer Phone is a gaming smartphone. Which is running Android 7.1.1 operating system, and also they have promised update to Oreo in early 2018. But for games to run better as possible, and at same time better than on other smartphones the development team from Razer is focused on three areas: display, RAM management, and the speakers.
When we speak about screen Razer has an IGZO panel from Sharp with 1,440 x 2,560 pixels resolution. New and so far on no other smartphone is available with the refresh rate of 120 Hz which is really exclusive for smartphones.
At Razer, this technology is called "Ultramotion"  with additionally adaptation of G-Sync technology for smaller screens for mobile devices. The image refresh rate is dynamically adjusted according needs to the respective situation at best, but you can also manually adjust: 30, 48, 60, 75, 90, 120 Hz.
if you are curious about price then we can tell you that price is 750 euros, and you can only buy it at Razer online shop. Also the sale starts on the 14th of November.