YotaPhone seriously cool phone now on sale!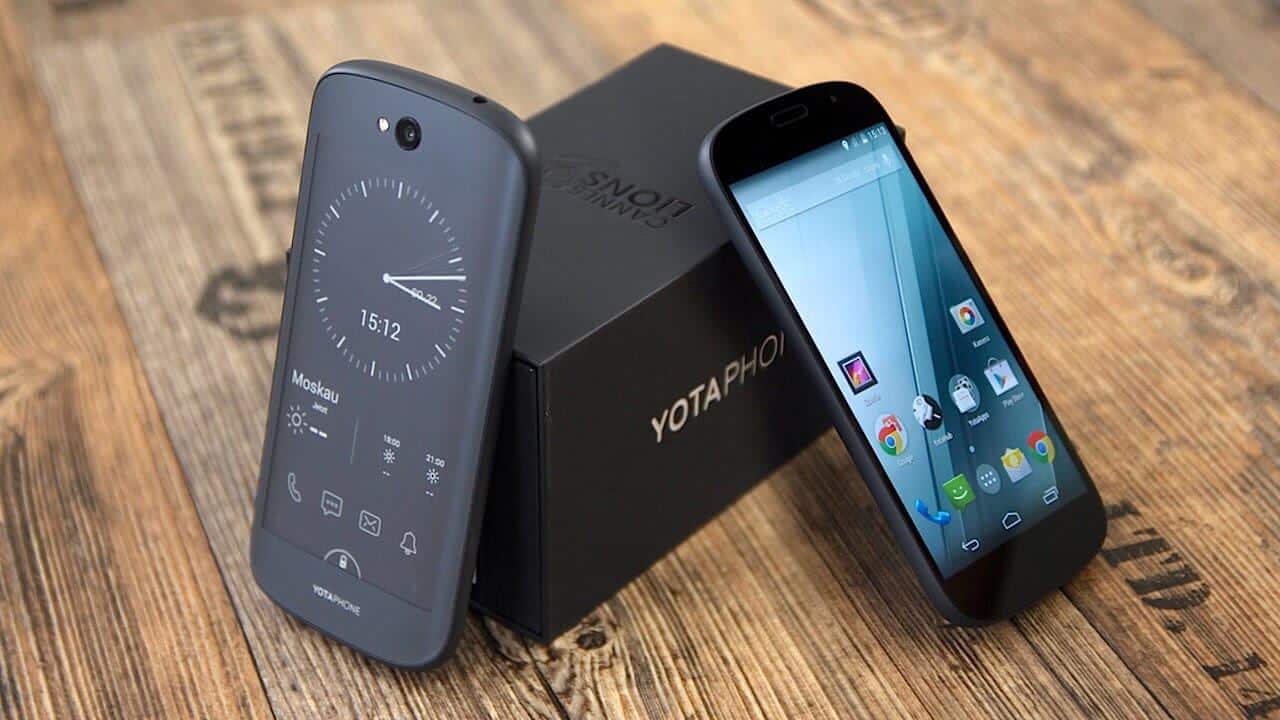 Lately of all smartphones available, YotaPhone is definitely most interesting because it has two screens. One on the front side and other on back side. For these days it has pretty strong hardware, so it is based on Qualcomm Snapdragon 801 with 2GB of RAM. Just fine for everyday purpose including playing games and other staff. So I'm writing this article because now it is on sale and the price is very low.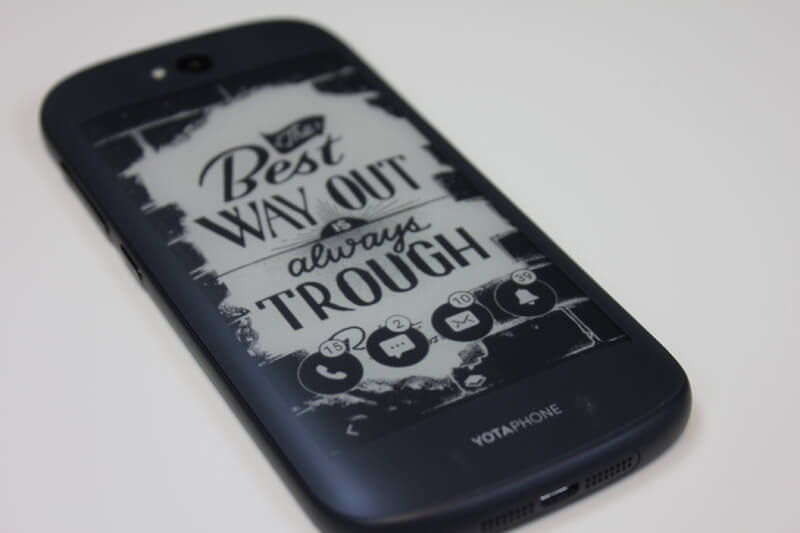 But of course most interesting feature is definitely two displays, where YotaPhone front screen is 5 inch big with full HD resolution and protected with Corning Gorilla Glass 3 while the back screen is big 4.7 inch made with E-ink Electronic Paper technology with the resolution 960 x 540 including protection Corning Gorilla Glass 3. The second display can for sure be useful.
So as the title says YotaPhone is now on sale where the price is only $135.99, and if you are maybe interested to buy you can visit this link.
Xiaomi Redmi Note 7 [REVIEW]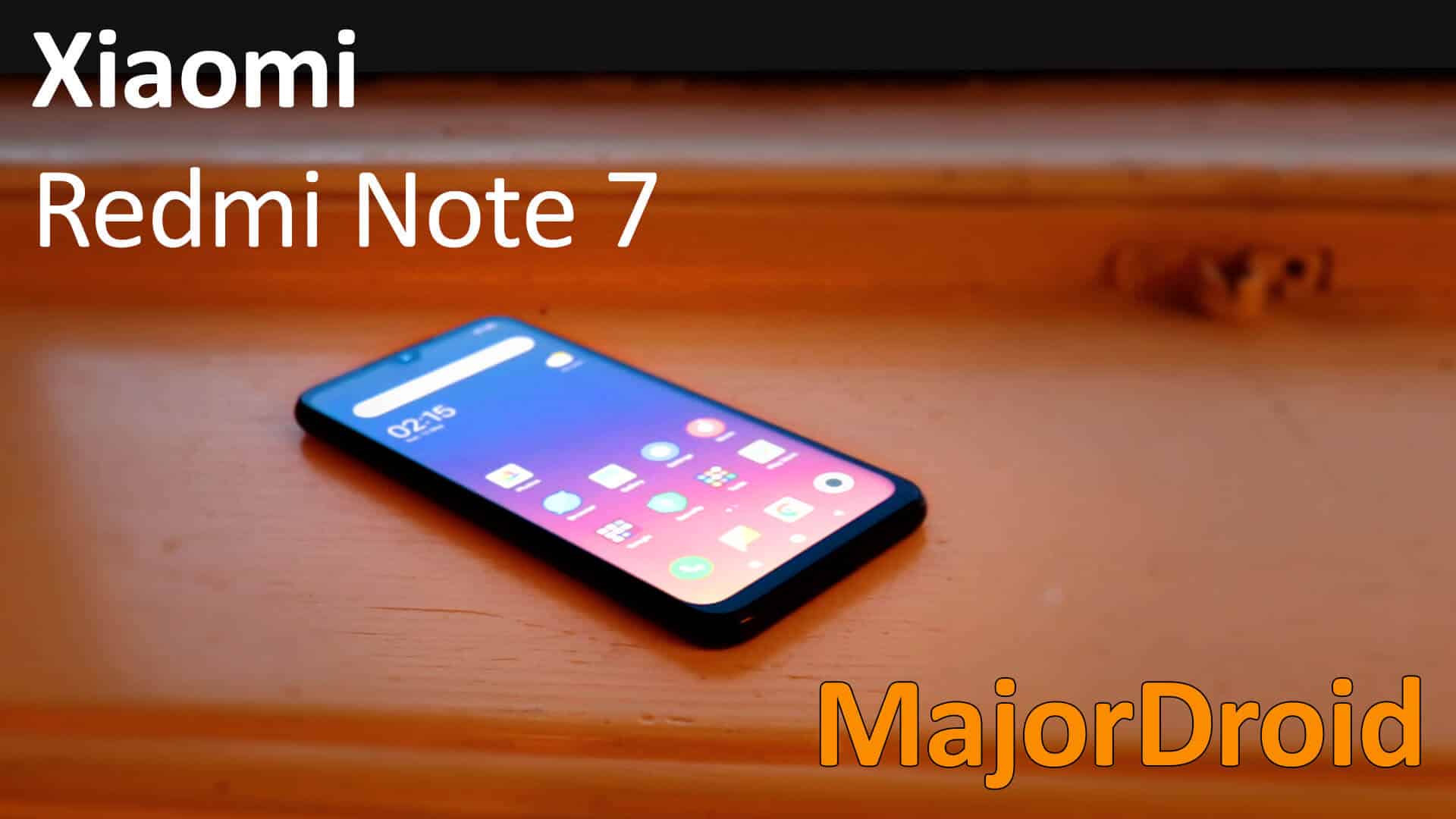 Released just a few months before we got it, the Redmi Note 7 is Xiaomi's new phablet with a few interesting things hiding behind it's regular looking shell. Latest Android Pie, fast mid-range chipset, bigger battery and a camera which claims to shoot 48MP photos! Given the price bracket, this is going to be a tough competition as there are many other contenders. Hopefully Xiaomi has made the right choices, so let's go and find out together.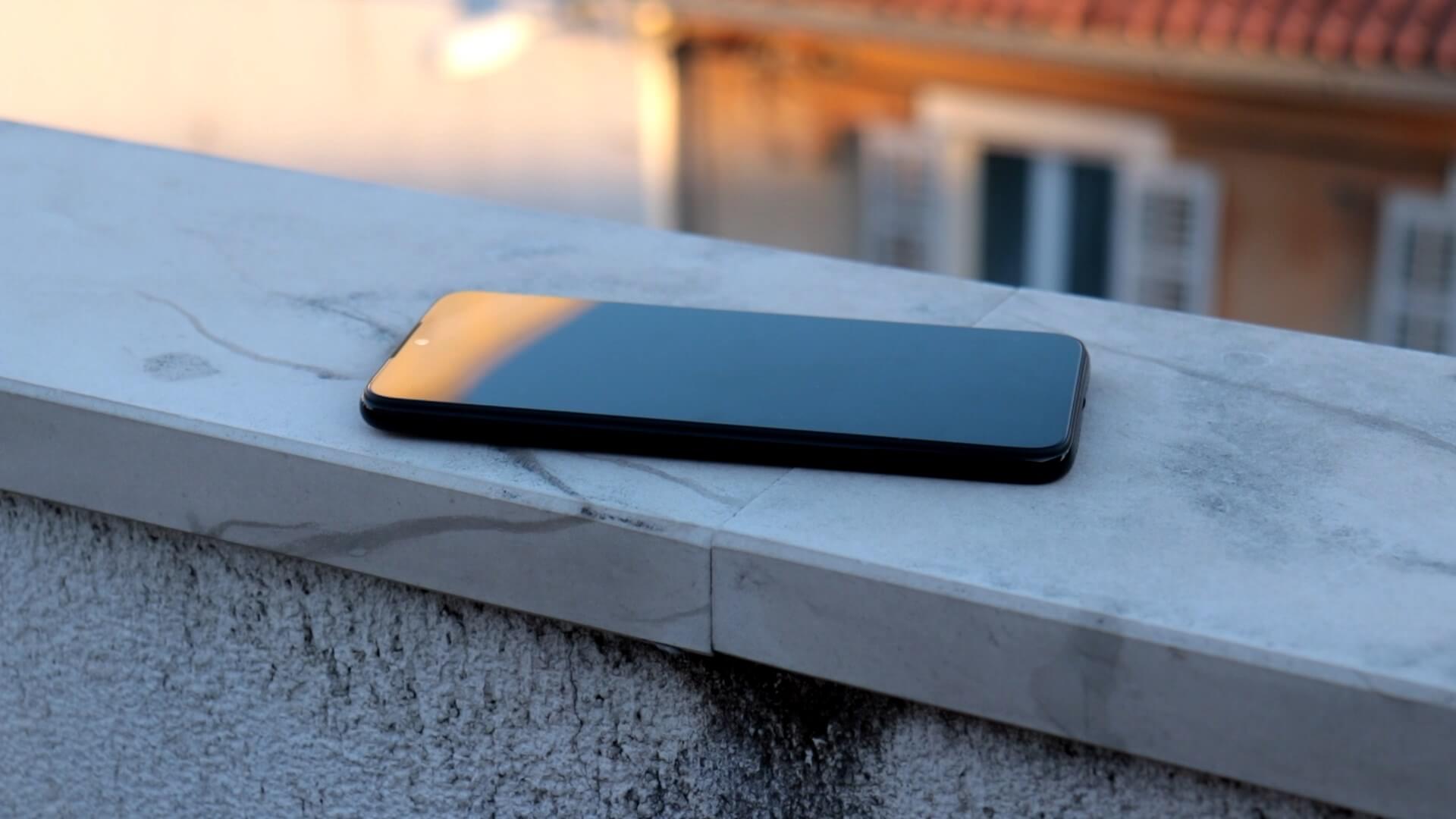 Build quality
First thing you may notice is that this phone is pretty much all glass. The glass is on the front as expected, but it's also on the back and on the edges too presumably! This may not be good news for those wanting a sturdy and rugged phone, but who knows, this glass might be tougher than expected.
We have a pretty big camera dock on the back, a small droplet of a notch on top, and three very extruded and clicky buttons on the side. The USB-C port is located on the bottom of the phone in between the speaker and microphone holes. This phone feels relatively heavy in hand given it's glass build, but that also means it's a big fingerprint magnet and more prone to cracking.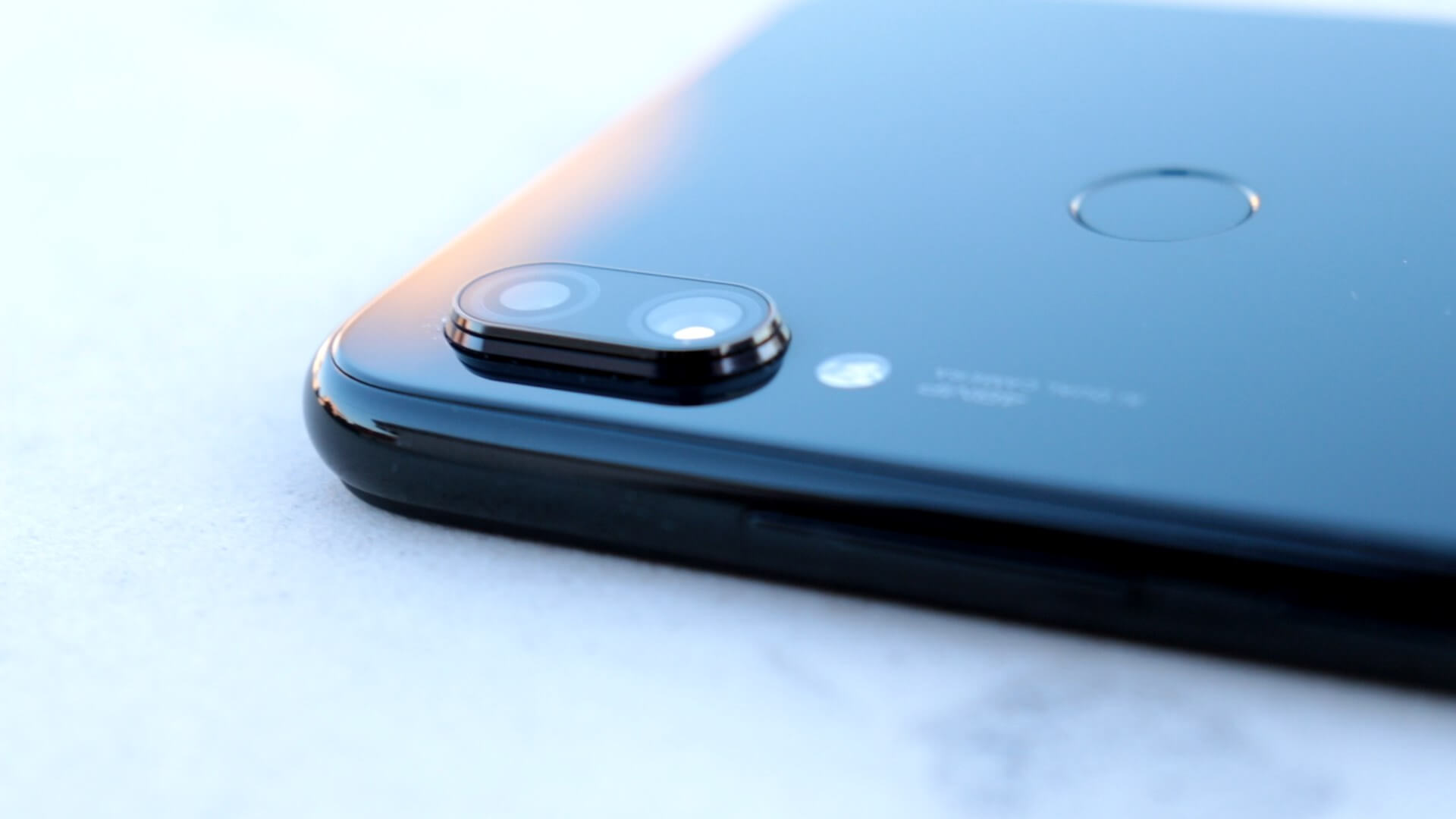 Android OS
Since it's a Xiaomi, the MIUI OS is to be expected. Redmi Note 7 comes with the latest MIUI 10 from Xiaomi claiming better visual integrity, improved speed and generally just more features. For the fans of Apple's iOS, MIUI 10 draws lots of design cues from there whilst remaining very polished and fast. The transition animations are fluid and the phone shows no stutters or major hiccups in regular usage.
Given that it's a heavily customized version of Android, some "bloatware" is to be expected. Unfortunately, most applications here can't be disabled or uninstalled, including gmail, google chrome, and google photos. We hope you enjoy having two galleries on your phone for no reason. Thankfully, the system is aware of the notch and knows how to handle it, so there shouldn't be any unremovable black bars while viewing photos and videos.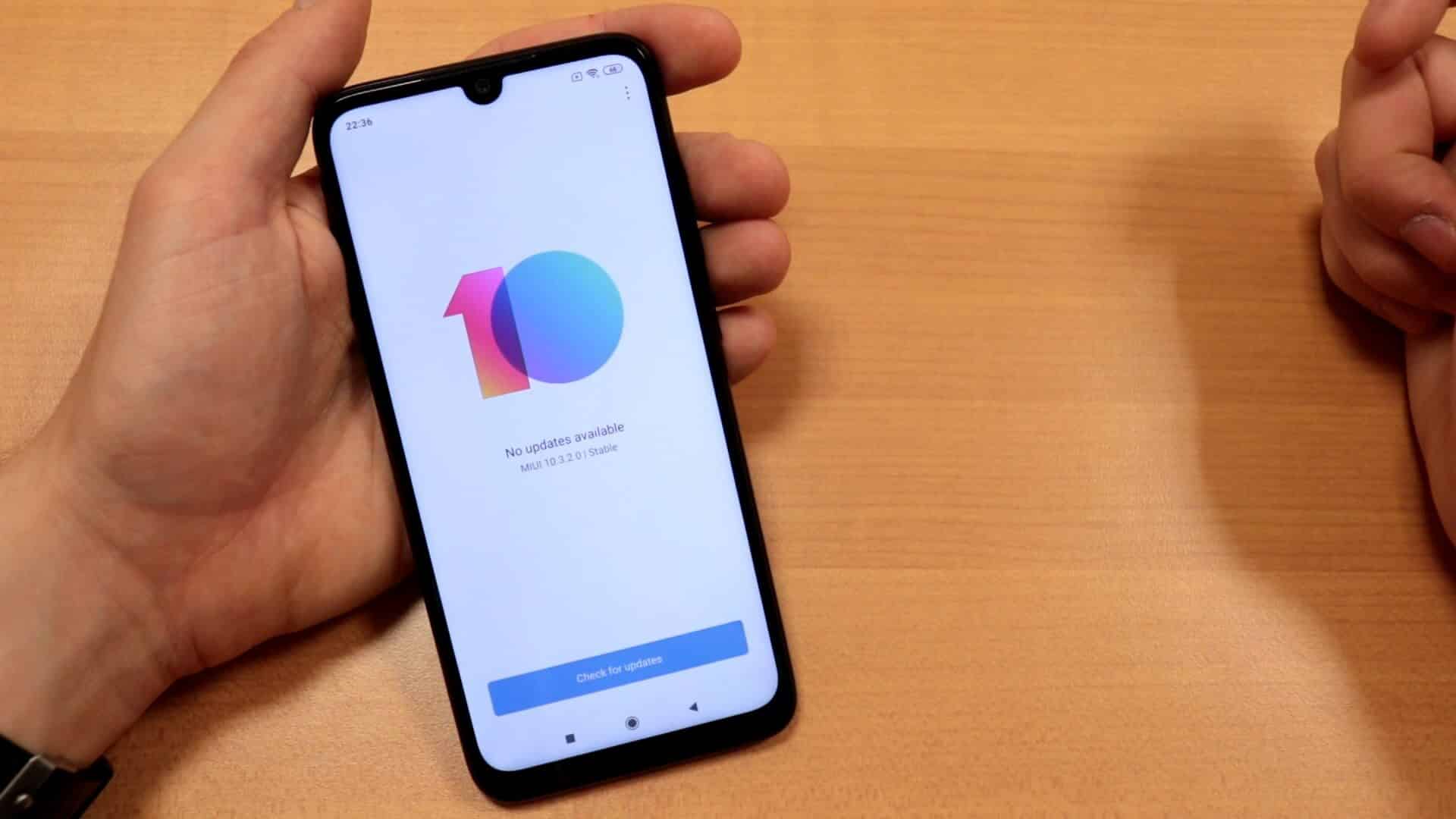 Performance
First come the benchmark scores. Antutu gave us 144181 points on their benchmark. Using GeekBench, we got 1626 points for single core test, 5540 points for multi core test and 5617 points in the RenderScript test. Compared to some recent phones we had on review, the Note 7 scores come in par with the Mi A2, and both of them score a lot lower than the Pocophone's super fast flagship, the F1.
The user interface is smooth and browsing, task switching and watching videos is completely lag free. Jumping over into a graphically intense game gives you a hiccup here and there, but for the most part it was running relatively stable at around 30FPS or more at the highest settings I could set.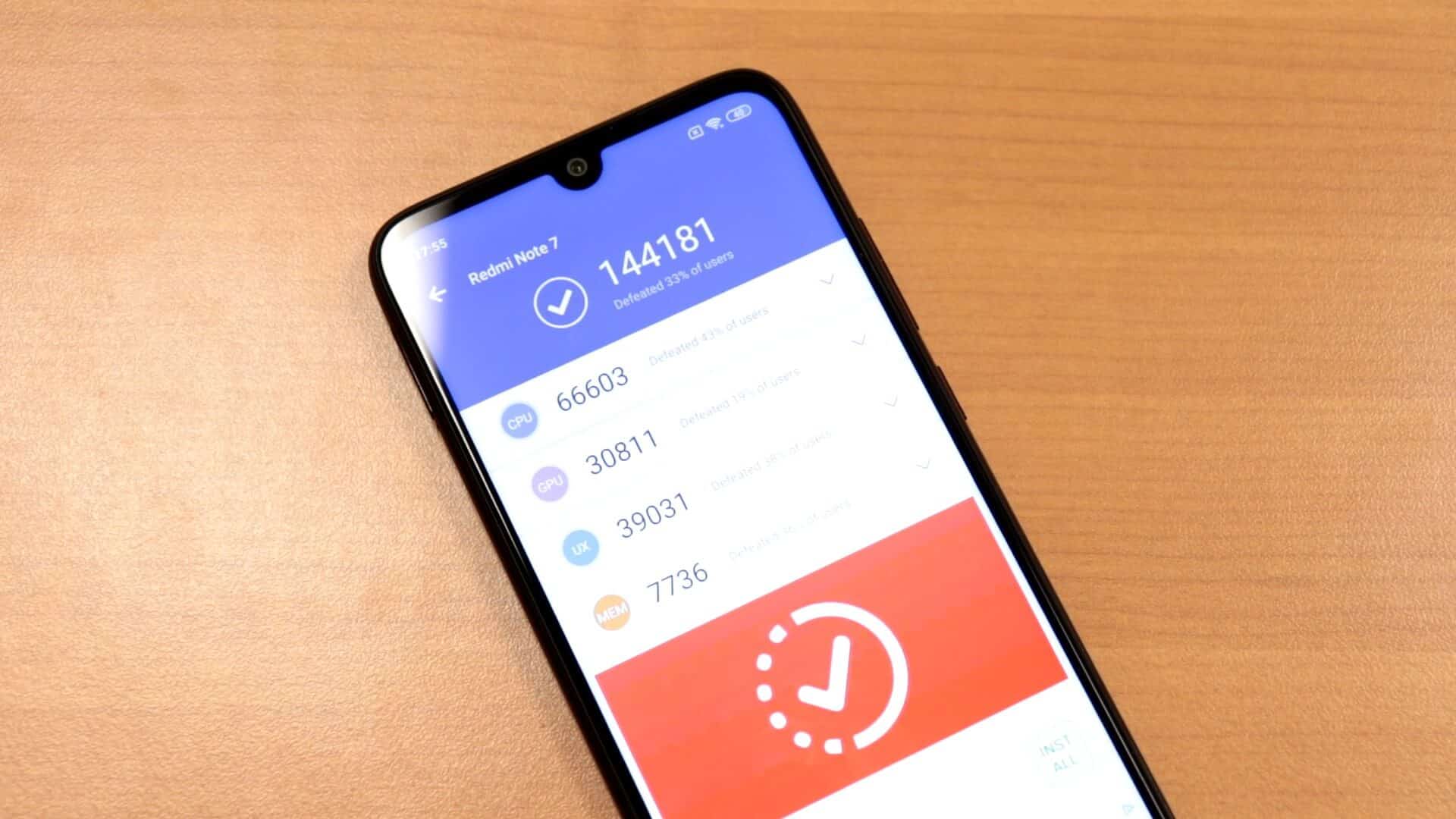 Screen
As most often seen in similarly priced phones, the display is a regular IPS LCD panel with 19.5:9 aspect ratio and a FHD+ resolution of 1080×2340. As per usual for IPS phone panels, the brightness levels are nothing special and the color reproduction is pleasant without being too saturated and intense.
Even though they tried to make the screen seem bigger with the notch, Xiaomi ultimately failed at that goal because of the very thick bezels this phone has. This is not necessarily a bad thing for those who prefer a bit of space around the screen for gripping, but it certainly makes the phone seem bulkier.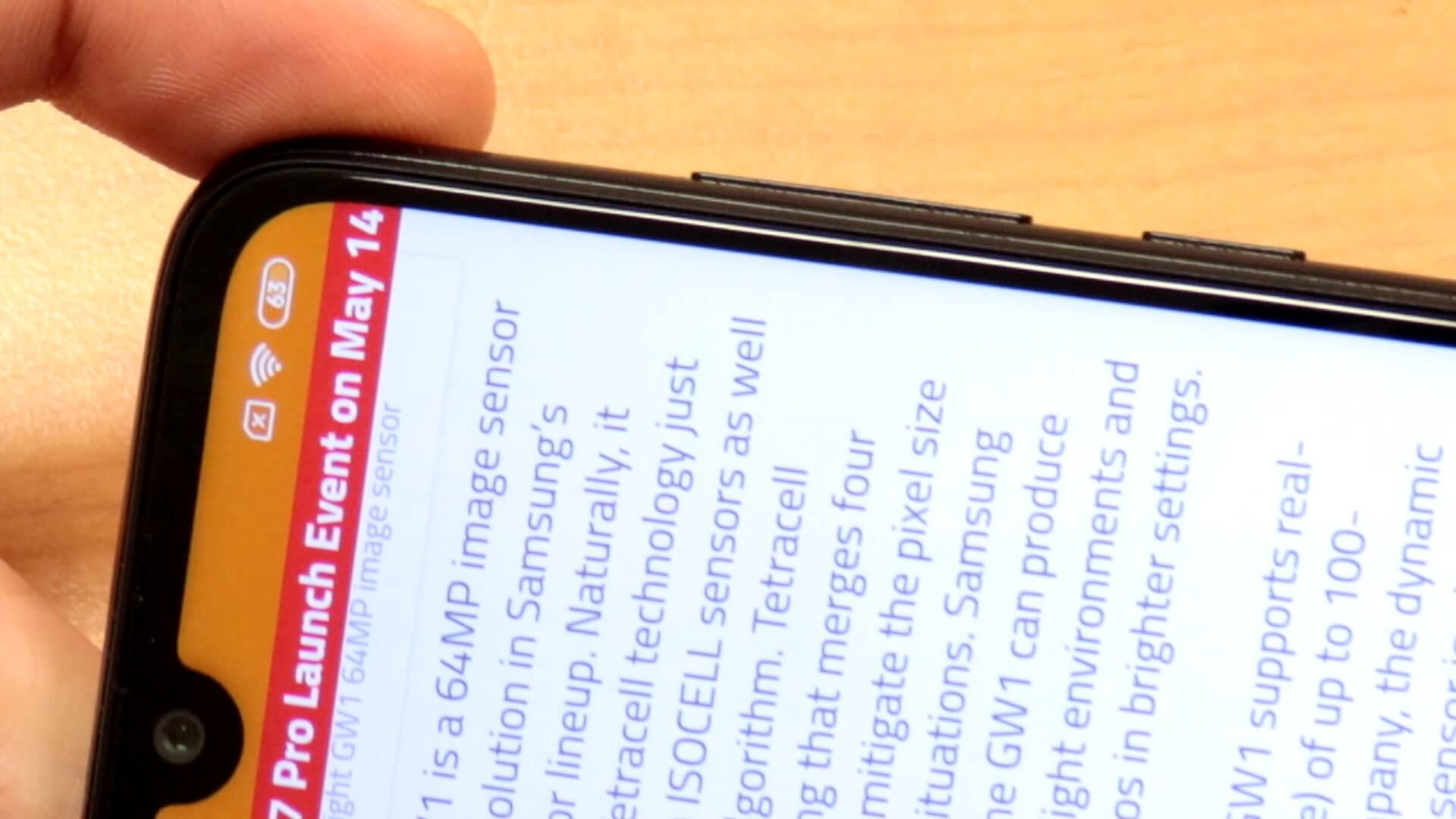 Cameras
Now here comes the interesting bit, the phone's 48MP shooter. Right off the bat we'd like to point out that in order to get the best color quality and night-time sensitivity, you should shoot at 12MP because of the camera sensor's quad bayer pixel arrangement. If however, you just want the sharpest photos of the biggest resolution, then switch the camera into the 48MP mode in the "Pro" section.
Speaking of the Pro section, this phone's manual mode isn't too special, but it still gives you control over focus, shutter speed and ISO. The controls aren't too precise, but at least the shutter speed extends up to half a minute for those saucy long exposure shots. White balance control is unfortunately severely limited to only four rough presets, and there appears to be no RAW option either. Bummer. Really unfortunate too, since the Note 7 has a tendency to get the coloration wrong, making some photos look unnatural.
This camera does offer a night mode which is surprisingly good and gives you some really tasty shots in bad lighting conditions. Portrait mode also works correctly on both the front and back cameras which is pretty cool given that it's doing the front camera depth sensing completely in software.
When it comes to videos, the stock camera application offers 1080p recording at 30FPS with EIS as the default. The stabilization is pretty good even though it trips up with shakier scenarios. You can also shoot in 60FPS with reduced stabilization or in slow motion 120FPS with no stabilization at all.
You be the judge of the image quality this phone produces, but I just have to say that the camera application could use some improvements in usability and configuration options. In it's current state, it feels somehow limiting to use, and the lack of customizability doesn't help it's cause. All in all, the camera is competitive in this price range, but there's a lot of room for improvement in the software department.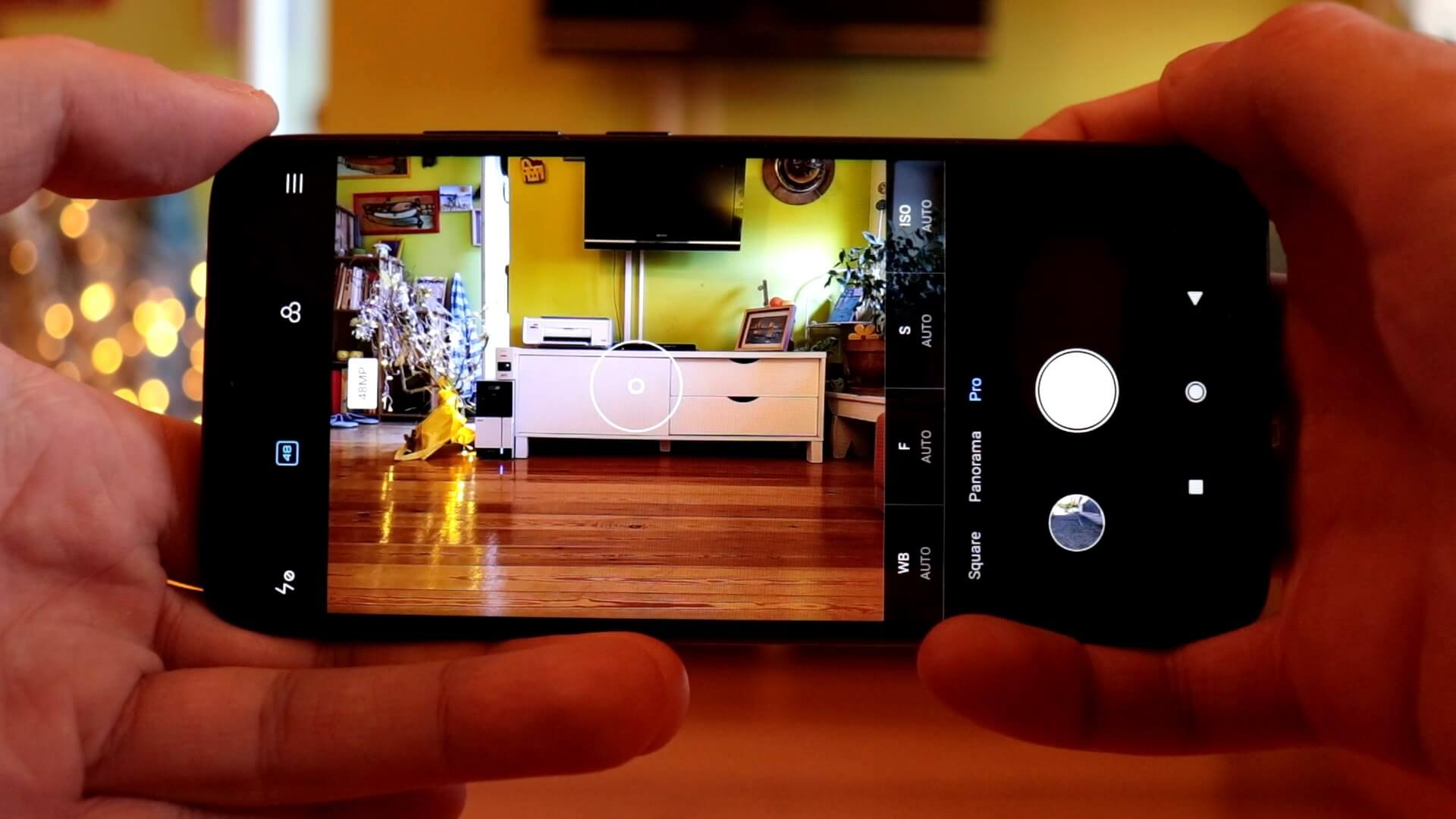 Audio Capabilities
I was excited to check how this phone performs in synthetic audio tests, but unfortunately I couldn't do them because the phone's output was just way too hot for my reference audio recorder, and lowering the volume introduced a lot of distortion into the signal for some reason.
Still, the powerful output will probably be a blessing to those with high impedance headphones and big cans in general. It sounds just as loud and juicy as my S9+, if not louder.
The speaker is also very loud and makes the phone's glass body resonate in your hand. No distortion on the highest volumes too, so it sounds like everything is in order here. It doesn't use the earpiece as a second loudspeaker so there's no stereo options there, but the bottom firing speaker does it's job adequately.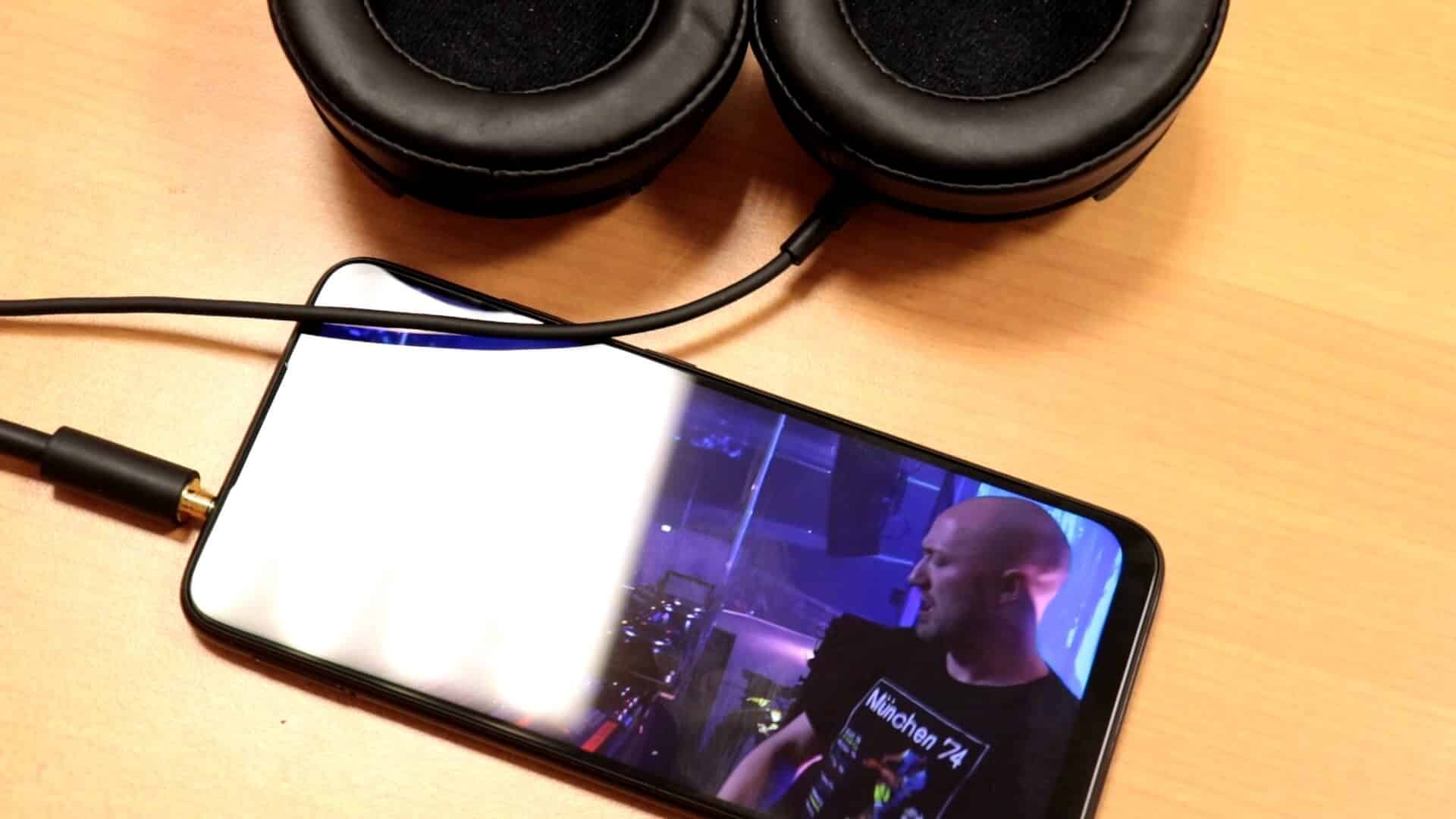 Battery
Given this phone's slightly bigger battery and relatively efficient chipset, the battery life figures should turn out pretty good. Starting off with the Lab501 test, this phone had it's battery drained by 4% during the 15 minutes of running the gaming sequence at maximum brightness. Playing PUBG Mobile for 15 minutes on maximum brightness drained the battery by 7% which means you should get roughly 3.5 hours of gameplay on a full charge.
Given the phone's 4Ah of battery, these figures aren't that good. I'd personally attribute it to the quite heavy MIUI running underneath since the Snapdragon 660 isn't that power hungry, but we can't know for sure. Thankfully, with the help of Android's battery saving technologies, the battery should prove a lot better in regular day to day usage.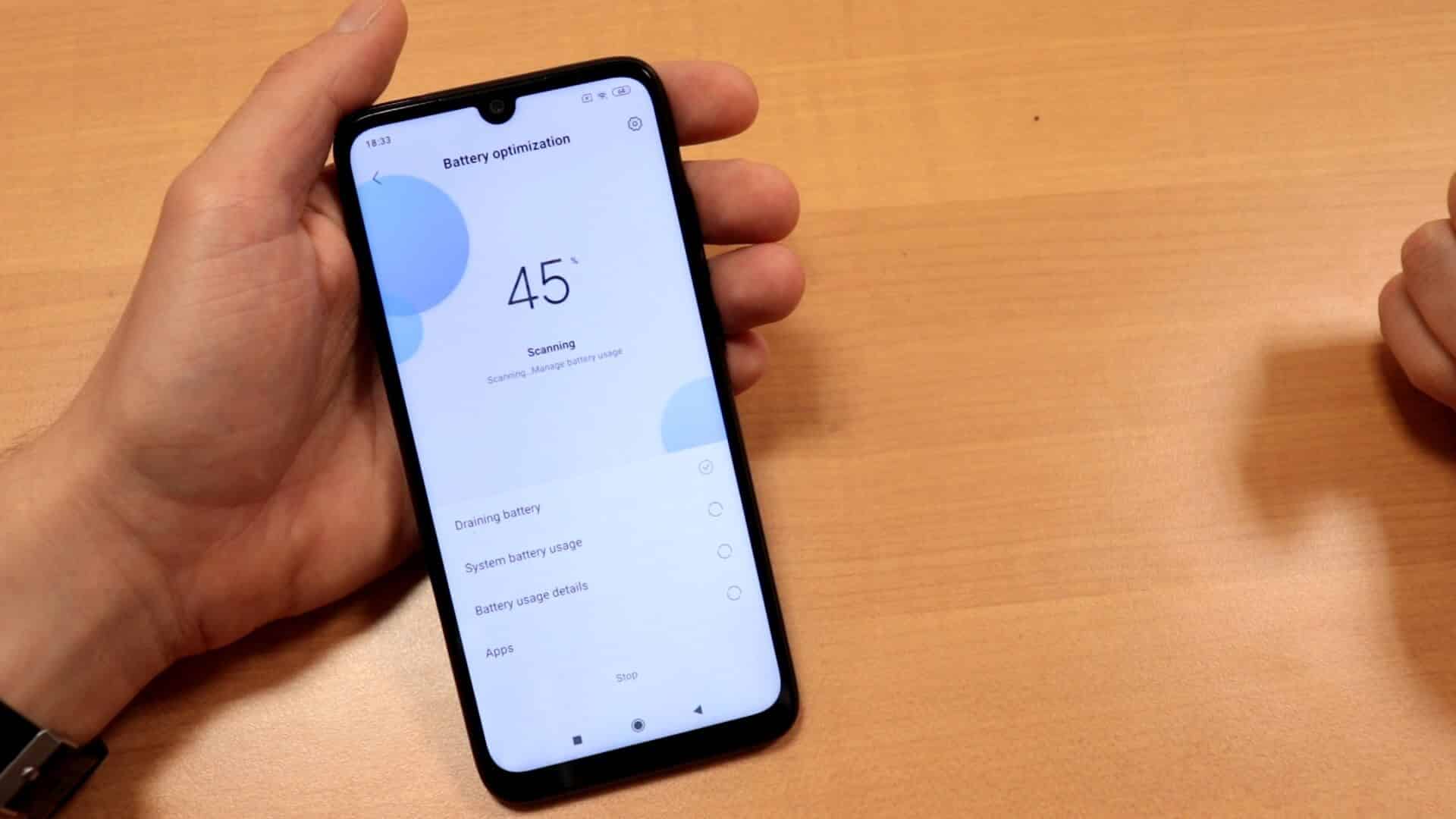 Additional features
This phone also has some interesting additional features. It's good that it has FM radio for emergency situations and low coverage areas, but it also has an IR transmitter that can be used to control various appliances via the Mi Remote application. There are countless presets inside for various models, and with them I've managed to control both my air conditioners and my TV.
The fingerprint reader is very fast, unlike the GPS which had trouble locking in unless I was in an open space with perfectly clear skies. Your mileage may vary. Thankfully, the OTG support seems perfect which is not even that surprising these days. Mounting USB drives works, and it provides enough power too.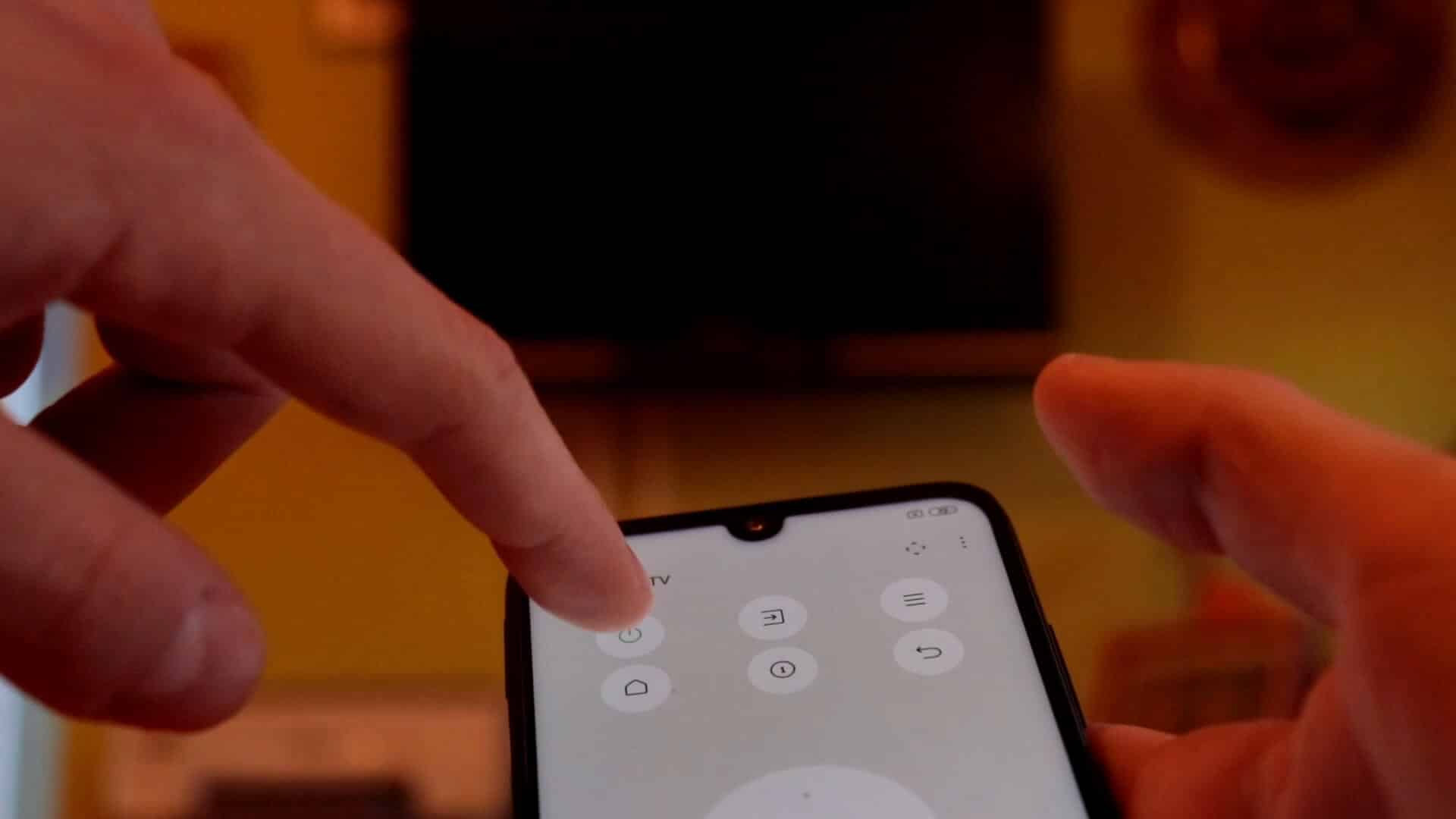 Closure
The Redmi Note 7 is a sleek device with an attractive price point for users who aren't interested in dropping $1000 for a smartphone, but also want a device which will serve them well over time. The hardware specs should be future proof given the 6GB of RAM, 4000mAh battery, 48MP camera and the well established Snapdragon 660 chipset. For the price point of just around $230, some of it's negative aspects can be easily overseen given that they could be fixed with a proper software patch from Xiaomi.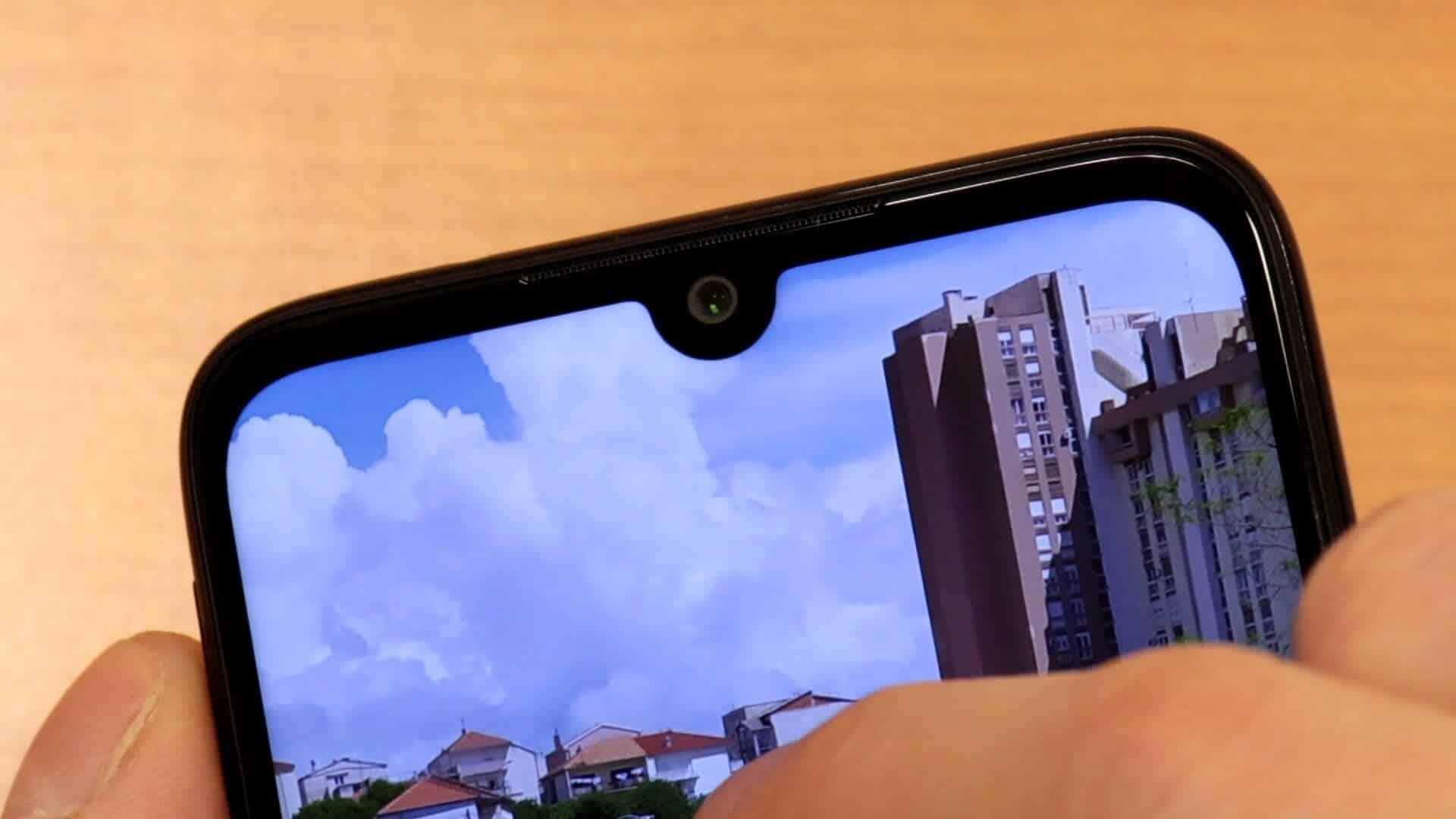 CHECK OUT THE OFFER ON GEEKBUYING!
Xiaomi Redmi Note 7 [UNBOXING]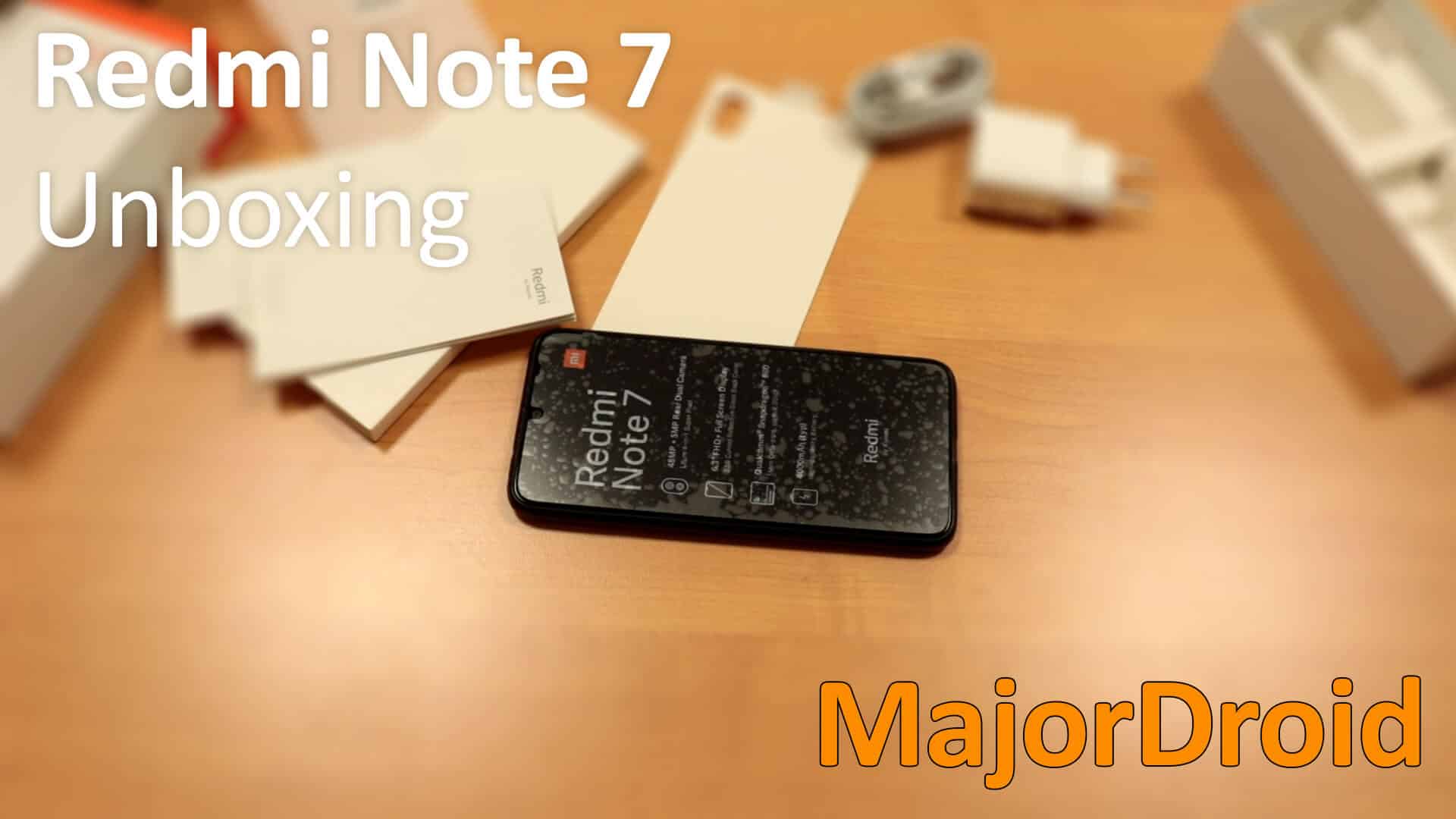 Just three months old at the time of writing, Xiaomi Redmi Note 7 has fallen into our laps. Xiaomi's new competitor includes all the hip, new features of today. Even though it's very small and unobtrusive, the notch is still present on the top of the screen. The dual camera setup is also there, with the main shooter boasting 48MP capabilities.
Even though the body is made out of plastic, it does come in three different snazzy colors and feels fairly heavy in hand given its 186g of weight. The 4000mAh of battery should also come in handy if you're a heavy user or should you need some extra screen time at some point. Here's the full spec sheet:
Xiaomi Redmi Note 7 Specifications:
Model: Note 7
SIM Card: Dual (2x Nano SIM or 1x SIM + MicroSD)
OS: Android 9
CHIPSET: Snapdragon 660 (Octa core)
GPU: Adreno 512
RAM: 6 GB
ROM: 64 GB
Removable storage: Yes
Connectivity: GPS, Wi-Fi (802.11 a/b/g/n/ac), Bluetooth 5.0
-2G: GSM 850 / 900 / 1800 / 1900
-3G: HSDPA 850 / 900 / 1900 / 2100
-4G: Yes
Fingerprint: Yes
Screen: 6.3" – 1080×2340 (19.5:9)
Camera:
 – Front: 13MP
 – Back: 48MP + 5MP
Flash: Yes
Battery: 4000mAh, non-removable
Package contents: Phone, Charger, Type-C Cable, User Guide & Warranty Info, Clear Soft Case
Price: $219.99
Xiaomi Pocophone F1 [REVIEW]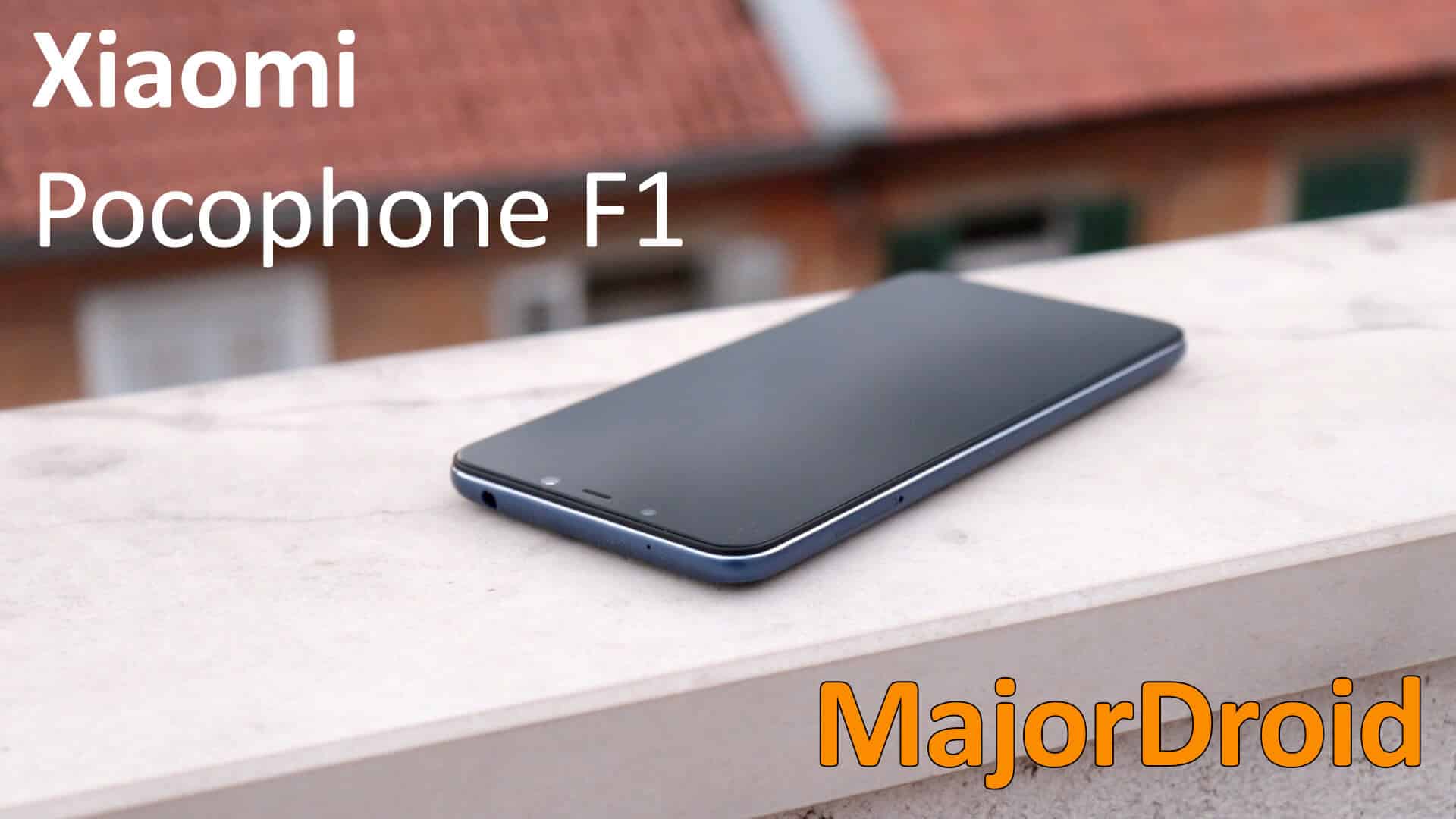 Something is stirring up the waters in the smartphone world, and who would have guessed, it's Xiaomi. Known for producing great phones at great prices and making the very popular "MIUI" Android distro, this time they're setting the bar even higher. The idea of having flagship specifications at low prices is as old as it gets, but there's always someone pushing it farther and farther.
This time we get a phone that's powered by the Qualcomm's latest Snapdragon 845, with an absurdly big 8GB of RAM and a pretty big 4Ah battery too. The special liquid cooling solution is also what sets this phone apart from the crowd, not to mention it's price. We'll start off with the build quality, and work our way up to see how this phone compares to it's competition.
Build quality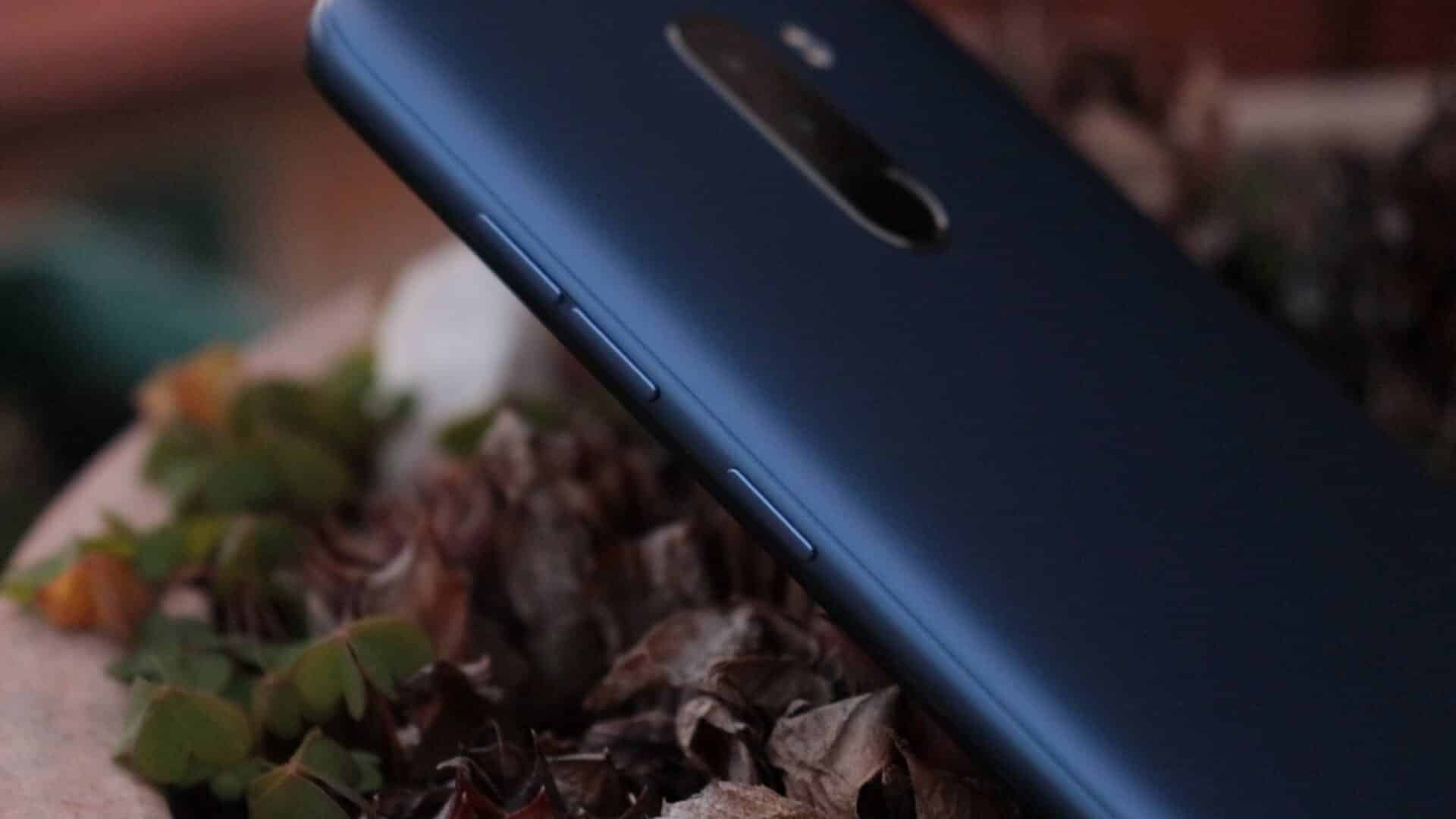 The first thing that caught my attention is the plastic back on this phone. Various materials like aluminum, leather and even glass are usually chosen to cover the back of flagships, but Xiaomi opted in for a pretty boring matte plastic. Thankfully, that's pretty much the only problem if you can even call it that. Plastic backing gives it the advantage of having better grip not affecting the signal reception, plus it still looks pretty similar to it's aluminum counterparts.
The phone itself feels pretty heavy and sturdy, but in reality you never know how many hard drops it can withstand. Thankfully, the front glass is made by Corning so it should have some protection against scratching. The power and volume buttons on the side are moderately clicky and well separated, but the power button is unfortunately still not textured. The extruded part in the middle of the back holds two cameras and a mirror-like fingerprint reader which is an another weird decision. Why put glass somewhere that's bound to be smeared by fingerprints?
Overall, this phone doesn't do any big mistakes when it comes to it's build. The matte plastic back and the glass fingerprint reader may pose a problem to some, but the rest of it is completely fine and up to the buyer's subjective tastes.
Android OS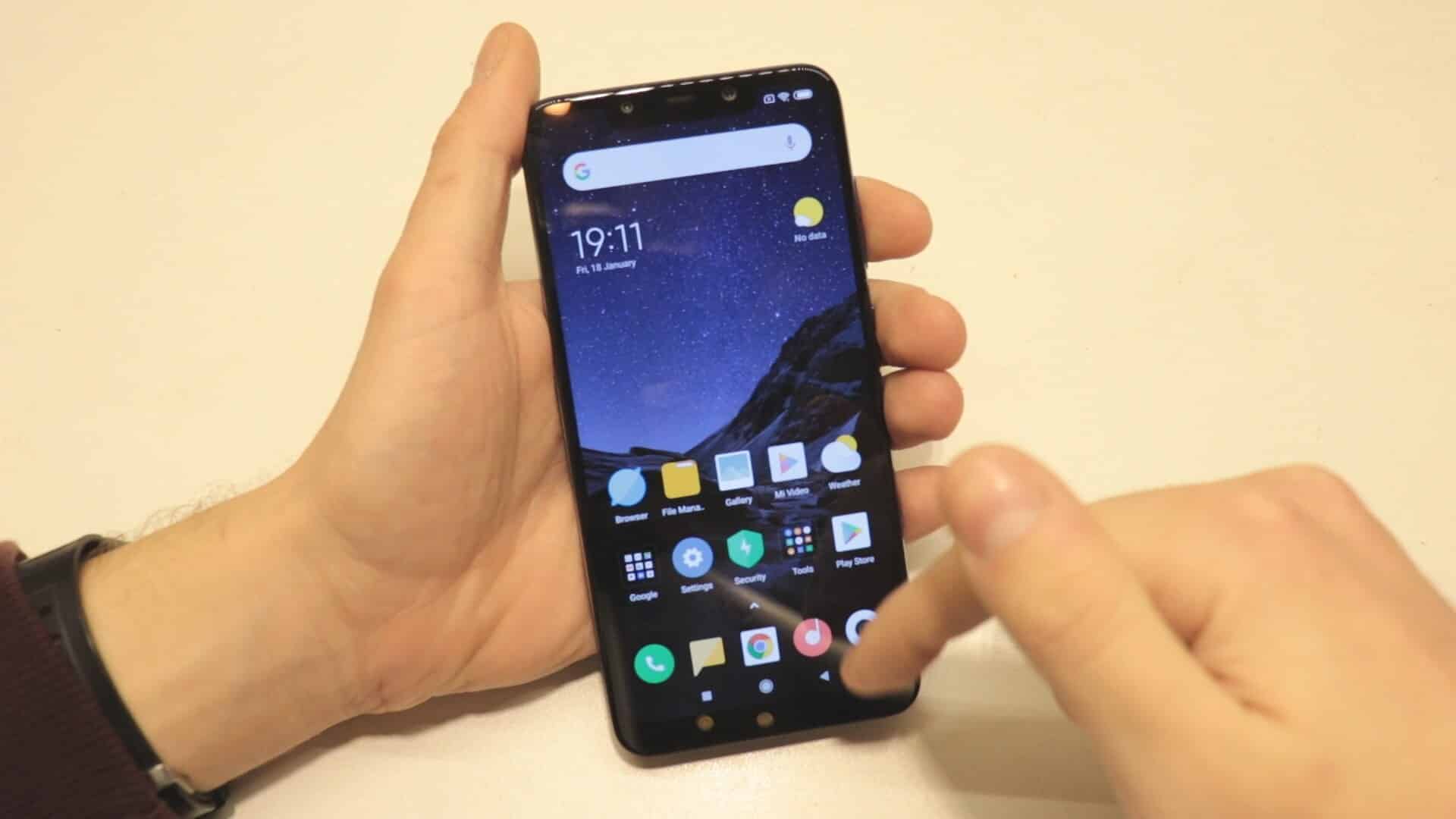 Compared to a few previous phones we had on review, the Poco F1 has a pretty complex Android distribution installed on it which is heavily based on Xiaomi's world-renowned MIUI. While I wouldn't say that it has any bloatware per se, it does have a *lot* of functions and applications. This isn't your regular, clean Android that you expand on by installing the applications you need – it's much more complex and tightly packed with features. Expect to spend at least a week getting to know the system and getting accustomed to all of it's functions.
It even has a few redundant applications like the Google's photo gallery and Xiaomi's gallery. Unfortunately, you can't even disable most of these without rooting the phone. Despite all of that, the system still runs extremely smoothly without any hiccups. Really, with the specs we see on this phone, such performance is to be expected. Speaking of performance…
Performance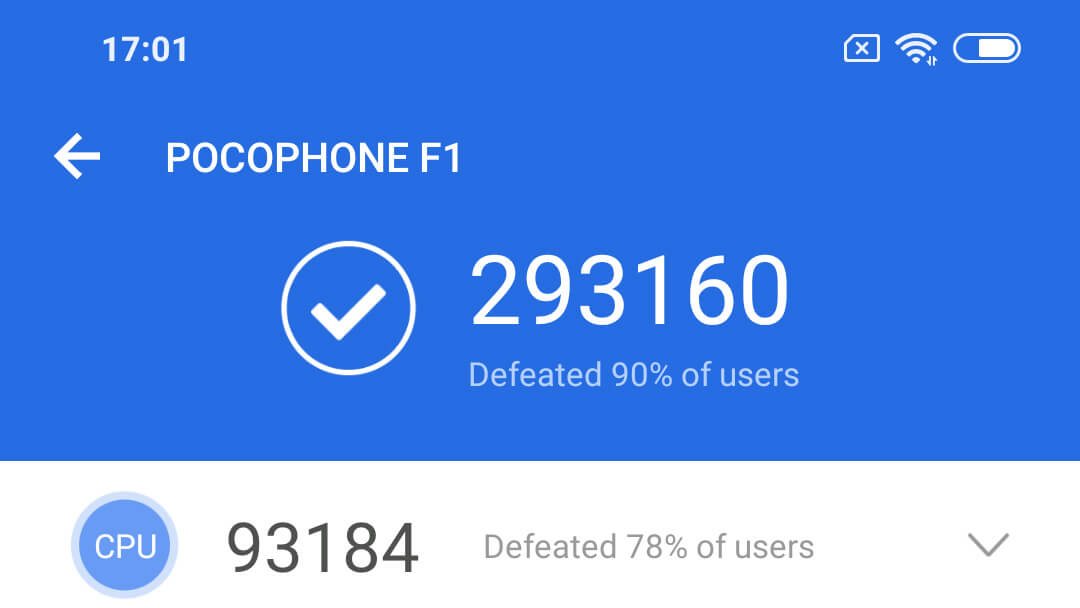 Benchmarks first! When tested with Antutu, the Poco F1 gets 293160 points. On Geekbench it scores 2396 points for the single core test and 8717 for multi core. Finally, on the Renderscript test inside Geekbench, it scores 13341 points. Getting such scores, it's currently taking the 10th place on Antutu's list of fastest phones with both the Samsung's Note 9 and Google's Pixel 3 XL scoring lower.
Benchmarks don't always tell the full story, but this phone has just absurdly powerful hardware for it's price. Of course, this means that it's performance in day to day use is as smooth as you can get it nowadays. Games also have no issue running maxed out as the F1 doesn't break a sweat handling them. Xiaomi chose maybe a bit overbearing name of "Master of speed" for this phone, but I can certainly see why. As benchmarks and real-life tests have proven, you're not going to get much faster than this. Only thing left for Xiaomi to do is provide updates and optimize their software.
Screen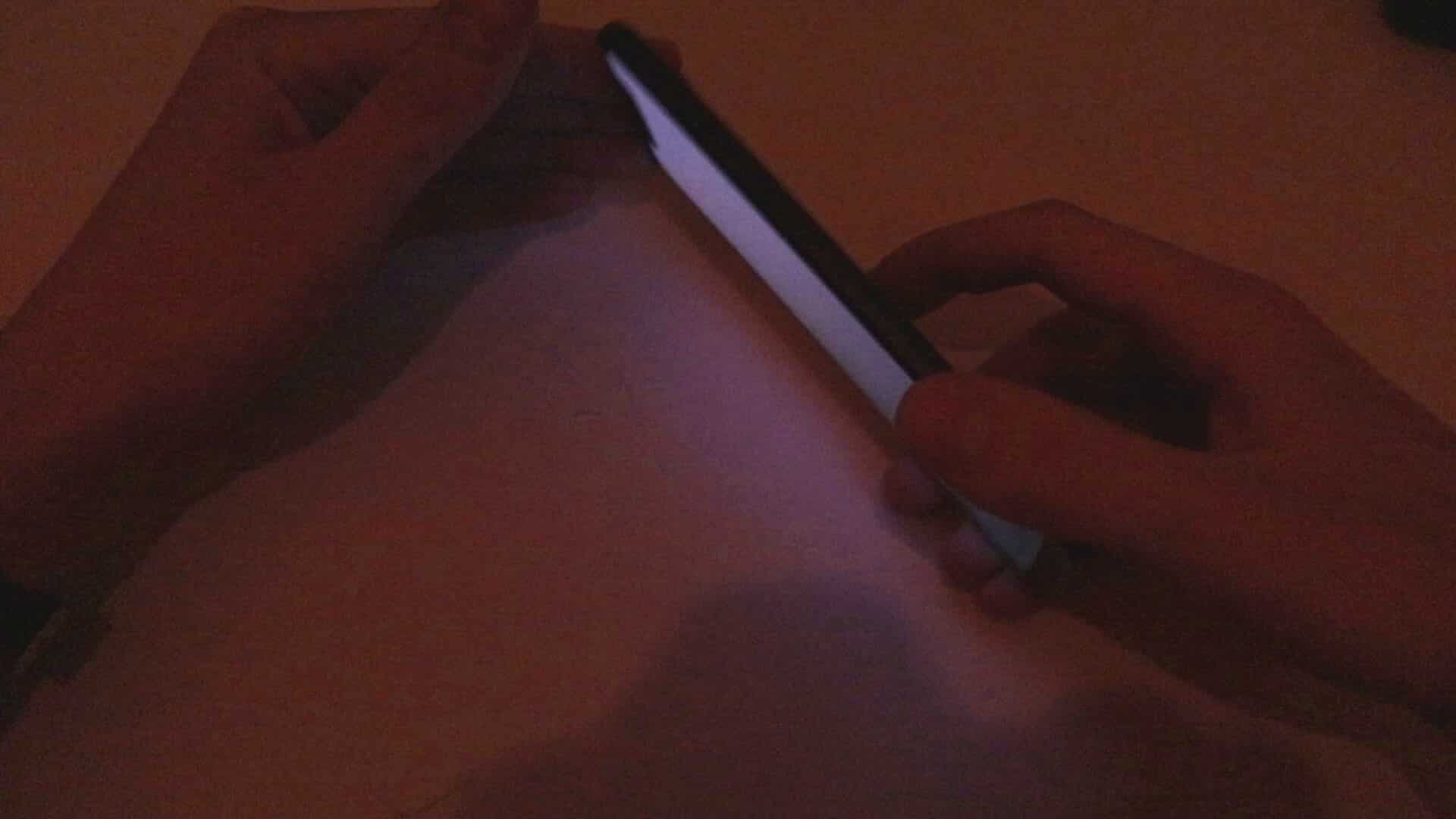 Of course, if you're on a budget you'll need to be cutting corners one way or the other. Instead of using an OLED panel. Xiaomi instead opted in for a regular IPS LCD screen for the F1. IPS panels don't have burn in and can achieve better color accuracy at such a price point, but I think those factors take a second place to the benefits of OLED in smartphones. For what it is, the F1 still has a very respectable screen.
With a pretty wide notch at the top and all four corners rounded, this phone really does follow the design trends of today. I'm also happy to say that it has very good brightness levels with the minimum being pretty dark and the maximum being bright enough to easily be seen in the sunlight. The screen itself unfortunately has pretty non-standard aspect ratio of 18.7:9 but thankfully it keeps the resolution fairly reasonable given that it's Full HD.
Cameras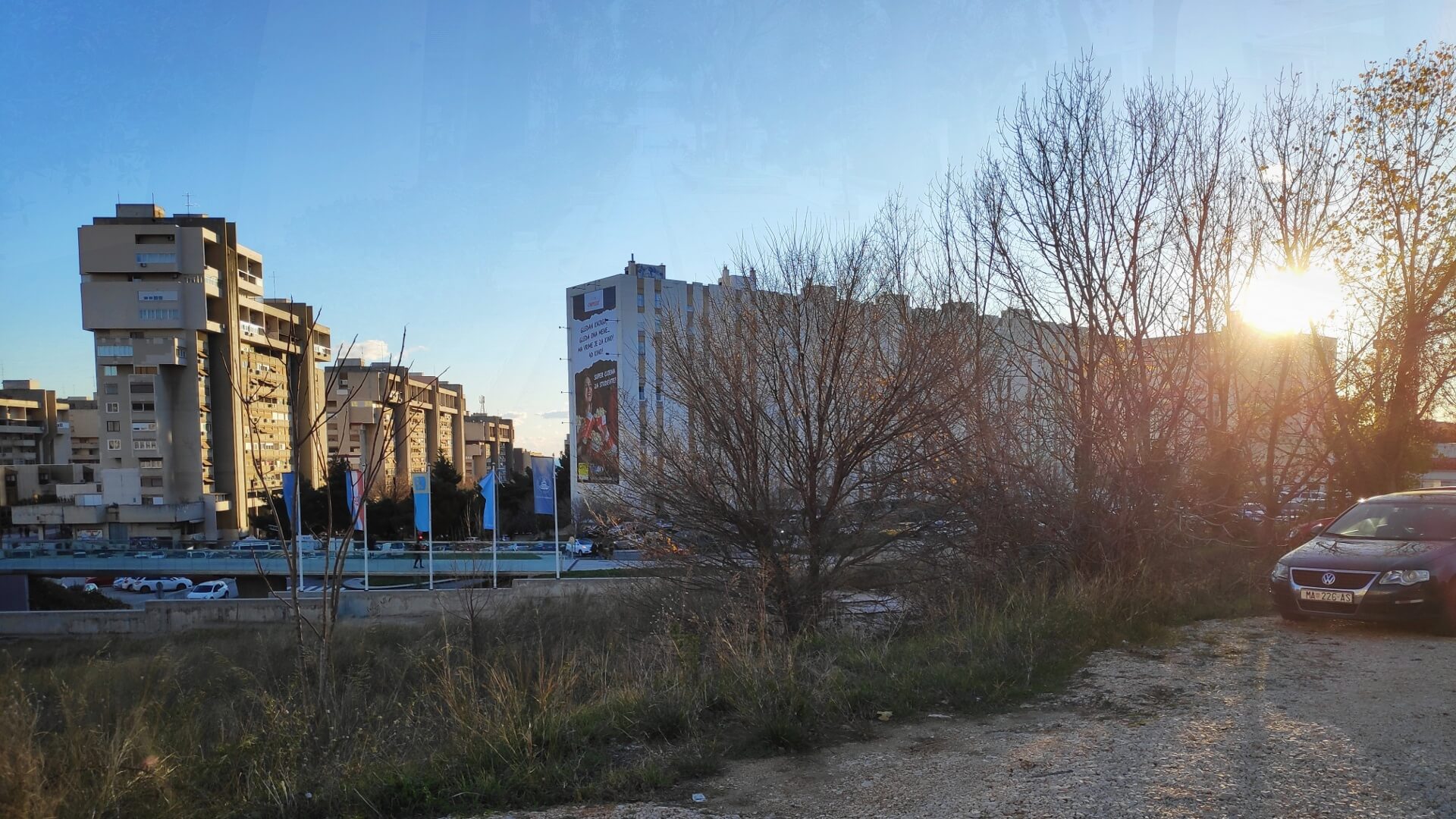 If we take the worst phone camera and the best phone camera, the F1 would probably fall somewhere above the middle. Unfortunately, that's not saying much so let's take a look at the cameras themselves. There's a relatively useless 12MP + 5MP dual camera setup on the back with the second camera being used only for depth detection and nothing else. On the front we have a 20MP selfie shooter which surely won't deliver that amount of detail at night, but during the day you'll get some exceptionally sharp selfie shots.
Thankfully, the portrait mode does depth detection admirably and with practically no edge-detection issues. The regular photos are also very good given that Xiaomi opted to use a pretty fine Sony sensor. Combined with their clever but light image processing, you can achieve some really good shots with great dynamic range. Even during the night, this camera manages to pull through and make some very reasonable photos.
Unfortunately, there's no OIS so the video stabilization has to be done electronically. Still, don't let that stop you – while the stabilization is pretty aggressive, it's also very precise! During the day or in well lit areas, you can get some absurdly stable FullHD video. Switching over to 4K recording disables the stabilization so you must choose between shaky, sharp video or a stable video with a bit less resolution. Personally, I'd just stick with FullHD.
Audio Capabilities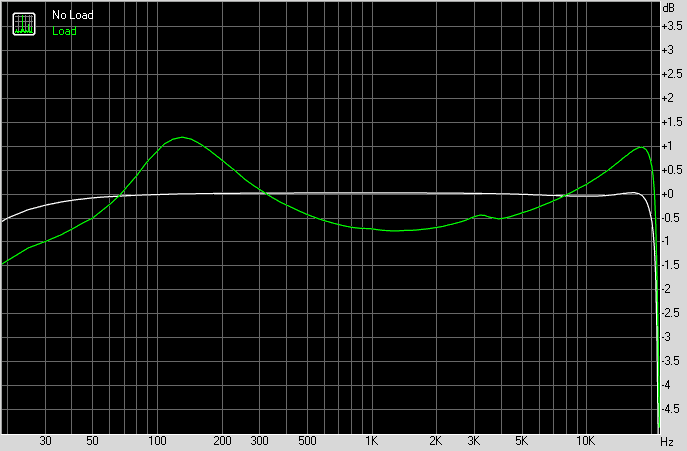 Xiaomi thankfully kept the 3.5mm audio jack, but they added stereo speakers too! In the F1's case, the earphone complements the bottom firing speaker in order to create a pretty good stereo experience without the use of headphones. The speaker itself isn't anything to gawk at, but it's pleasant to listen to, has no audible distortion even at highest volumes and it does get pretty loud! They've done a proper job on the speaker, but how is the headphone output?
The headphone output achieves even less interesting results seeing how it lacks power for large headphones and has a relatively poor stereo separation. The frequency response loses it's linearity under load but the THD remains largely the same except for small changes in low frequencies. Xiaomi was never known for their sound quality, but even the cheaper Mi A1 achieved much better results.
Battery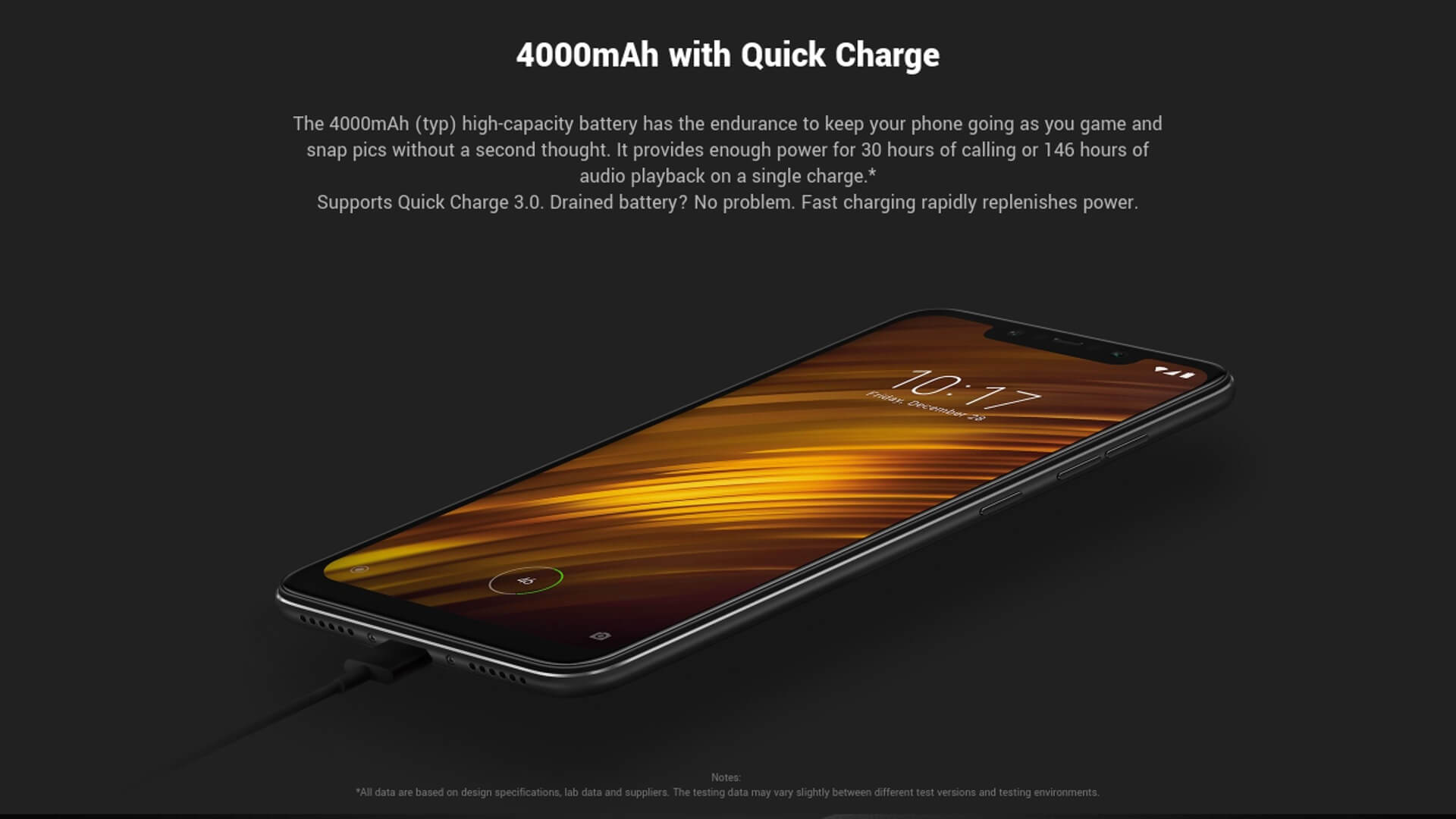 In the sea of 3Ah phone batteries that have pretty much became a norm today, seeing a phone with an extra 1000mAh in there is really a positive change! The Pocophone F1 has exactly 4Ah of battery and anything less would be unsatisfactory given it's very beefy chipset.
In the 15 minute Lab501 test at maximum brightness, the battery depleted by 4% and in the next 15 minutes that I played Fortnite, the battery level fell down by just 6%. If we extrapolate that information, we get around 4 hours of gameplay on a single full charge.
Additional features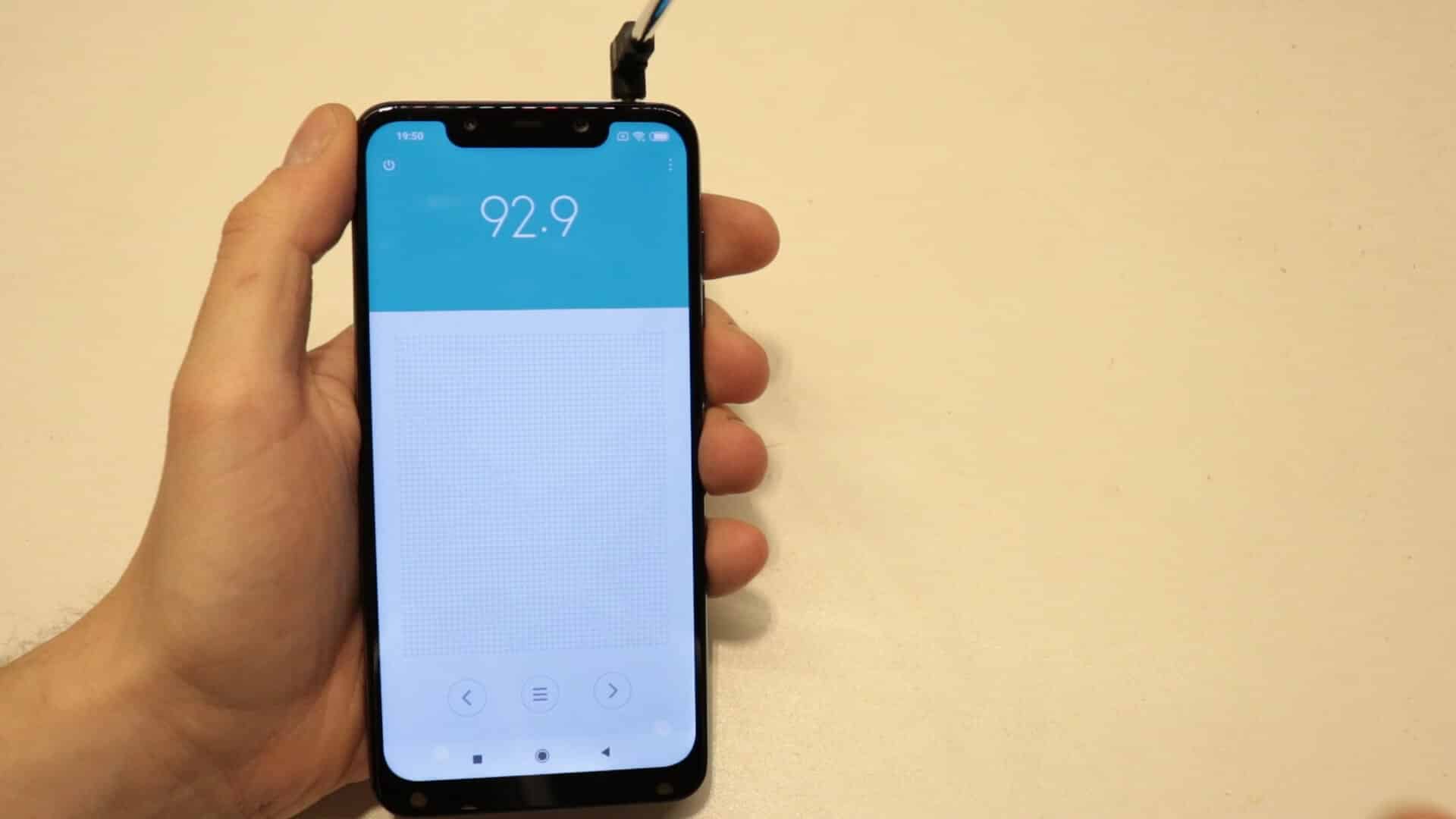 While this phone doesn't have some special features like an IR blaster or a heartbeat sensor, it does have the usual assortment of features. FM radio, for once, is enabled and can be used even without plugging in your headphones. It's true, the reception is practically non existent without them, but unlike in most phones you can at least turn the radio on. There's also a fingerprint reader on the back which is very fast and works without problems. The OTG functionality also doesn't have problems powering on anything I plug into the phone's USB port and the GPS is relatively quick to acquire my location.
Closure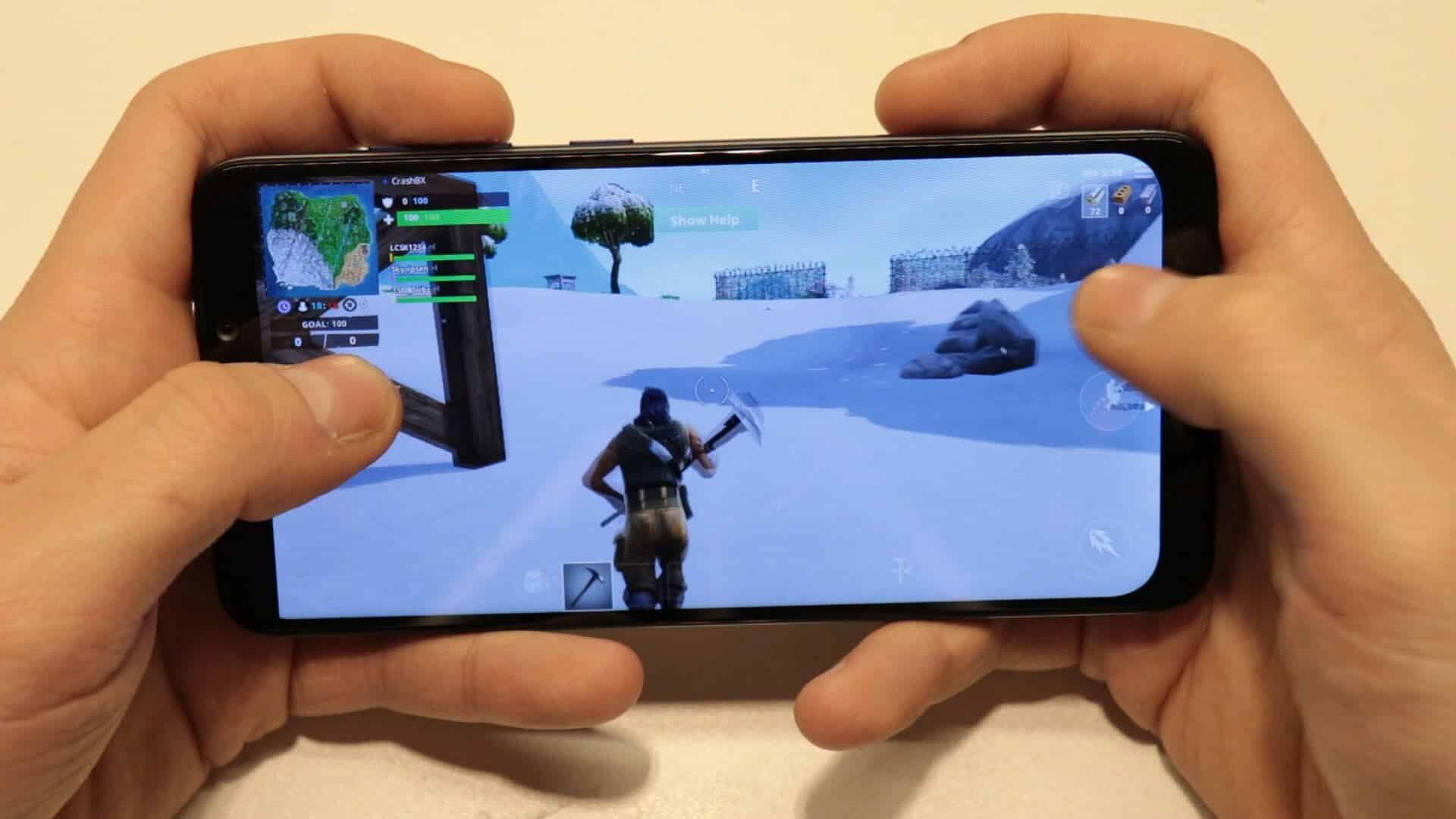 Let's not kid ourselves here, this phone is practically on top of the food chain in it's price range. Xiaomi made sure to follow the trends and try to create a phone that's appealing to people, but personally I think they could've made some better choices. For example, they probably should have sacrificed the notch, the dual camera setup and maybe even lower the amount of RAM in order to get an OLED screen in that budget. Not counting that, the F1 is obviously a spec-focused phone and if raw processing power is what you seek, then look no further. This phone is probably going to serve you for years to come since it's specs future proof it pretty well.